Chris Martin from Coldplay hosts concert & sings with Bowery Mission graduates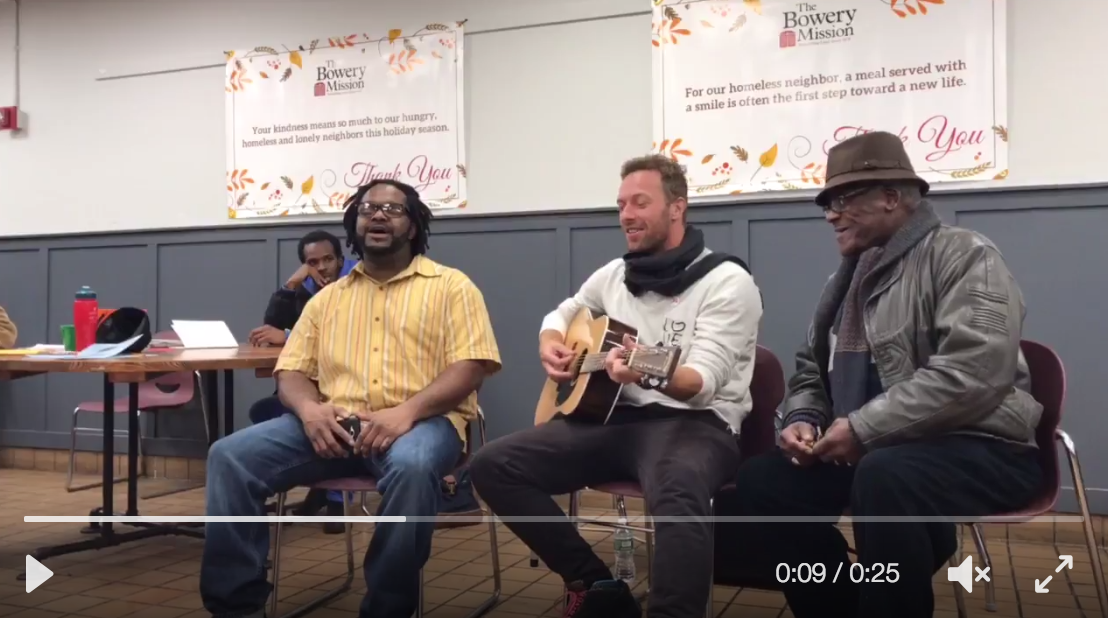 It's not every day you get to sing with an actual rock star. But when Chris Martin of Coldplay stopped by The Bowery Mission earlier this winter, that's exactly what happened!

Martin originally stopped by our Bowery location to check out our arts community and jam with some residents. Moved by the hearts of the guests, Martin announced an impromptu concert fundraiser that night at the Mercury Lounge to benefit The Bowery Mission.

Martin sang some holiday classics, Coldplay originals and covers from notable artists. One of the highlights of the evening came when Martin invited two singers to the stage, both of whom had been helped by The Bowery Mission to recover from homelessness and addiction. The trio sang a number of songs including "Yesterday" by the Beatles and "Amazing Grace."

"Chris Martin proved the power of one person making a difference through The Bowery Mission," said James Macklin, Director of Outreach at the Mission and one of the singers. "Chris lifted our spirits."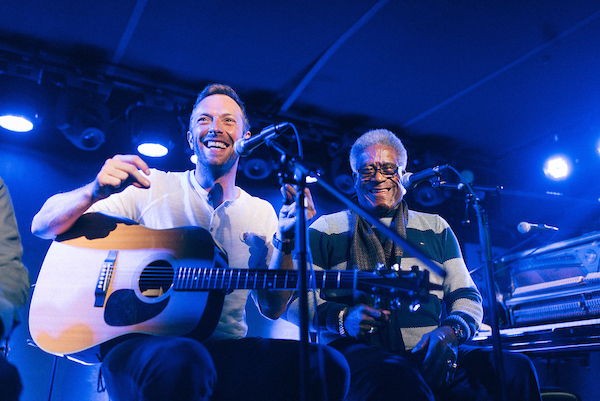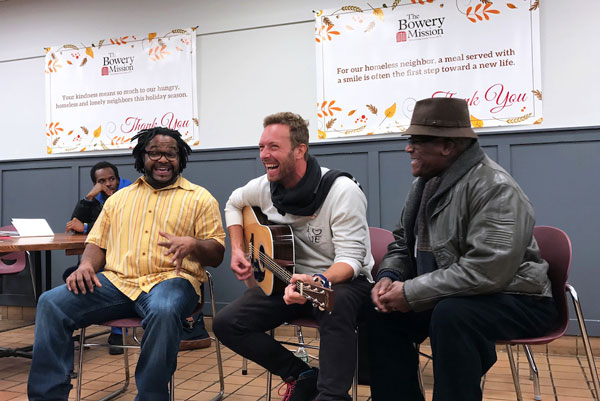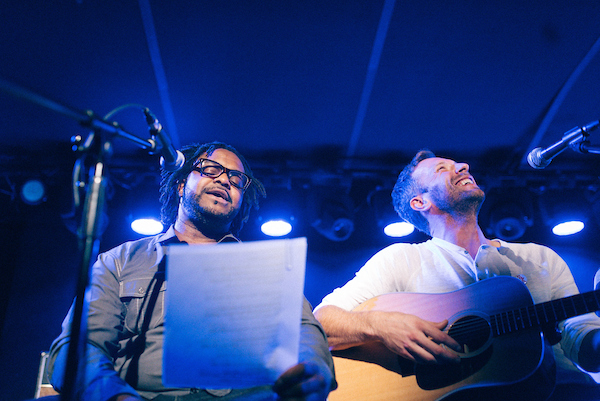 Click here to see Chris Martin singing "Amazing Grace" with our program graduates at The Bowery Mission.
Read More:
Like this Story?
Sign up now to get more stories of transformed lives delivered to your inbox every month by signing up below to receive our monthly eNewsletter, Red Door Online, and other updates!
Share this Story:
---