Help Provide Summer Meals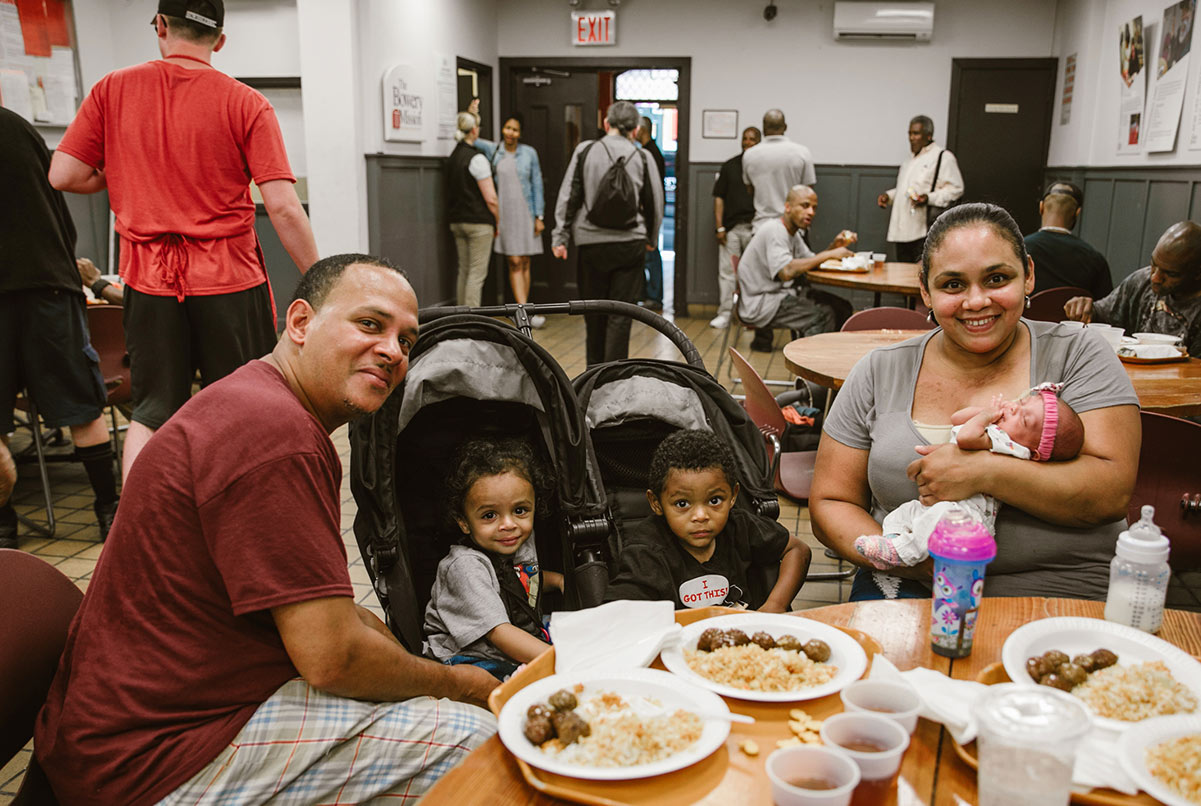 Hard-working New Yorkers face an agonizing choice:
food or rent
It's an agonizing choice, but many hard-working New Yorkers have to ask themselves this question every month: "Should I pay rent or buy food for my family?" Many single moms, senior citizens and desperate neighbors don't make enough money to afford necessities like a safe place to live and groceries for an entire month. But there is hope — YOU! Your generous gift can provide nutritious meals and other critical care for families facing hardship and hunger.
Anyone enduring poverty can receive meals — and neighborly care and support — here at The Bowery Mission! Because of partners like you, we'll serve on average more than 54,000 meals each month this summer to those who don't have enough food to eat at home. Thank you for providing relief and hope to neighbors in need.
Your donation is being processed.
Please, correct the following information
Have questions or need help donating online?
Email us at donorservices@bowery.org or call us at 1-800-BOWERY-1 (M-F, 9AM-5PM).