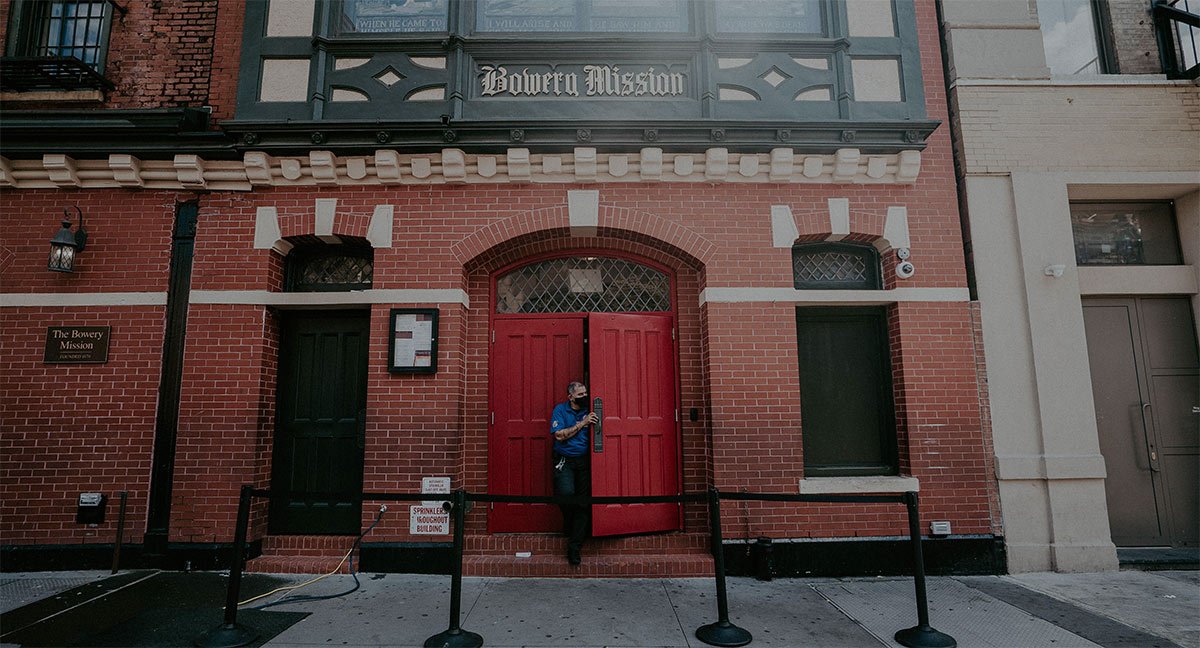 Frontline Heroes
Honoring The Bowery Mission's staff and volunteers, who set their lives on the line so vulnerable New Yorkers could experience hope amidst COVID-19. Through their hard work, courage, resilience and compassion, The Bowery Mission kept its doors open to New Yorkers in crisis throughout the pandemic.
These are our COVID Heroes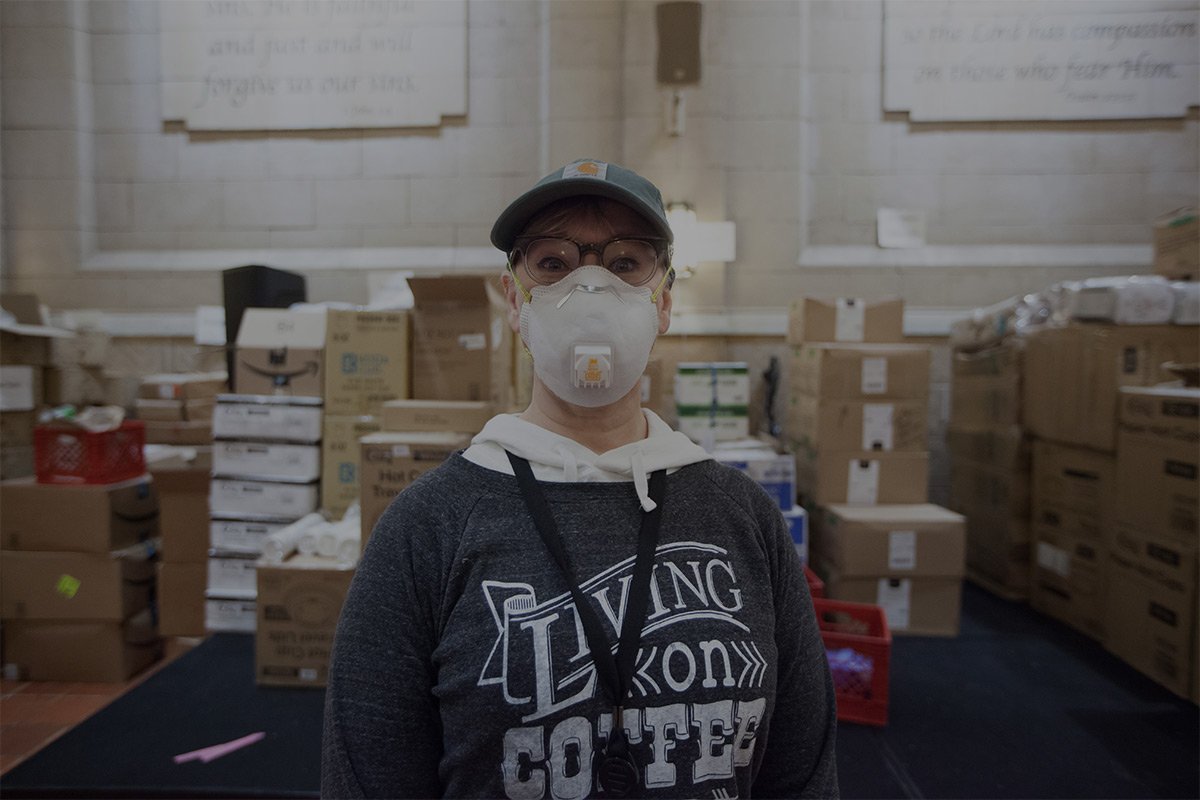 Our Heroes
Meet the essential workers who kept our Red Doors open through the pandemic.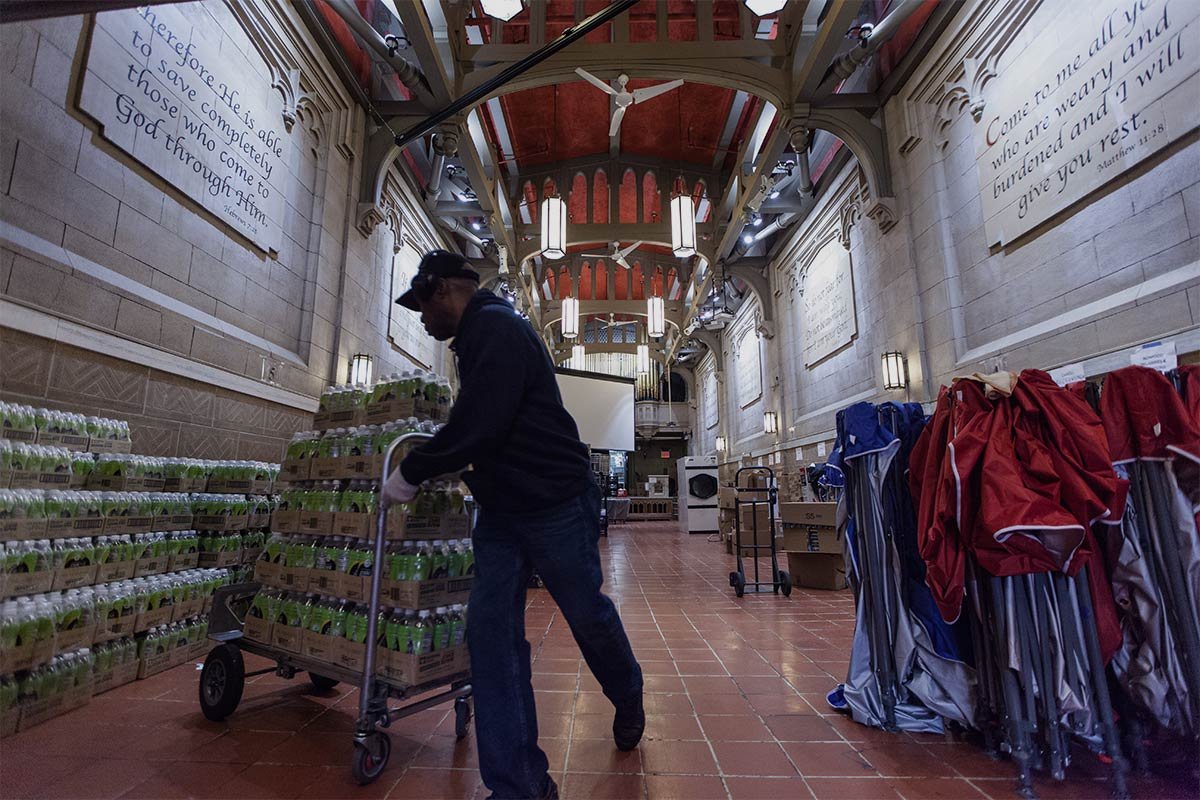 Watch & Listen
A series of videos highlighting the voices of our essential workers.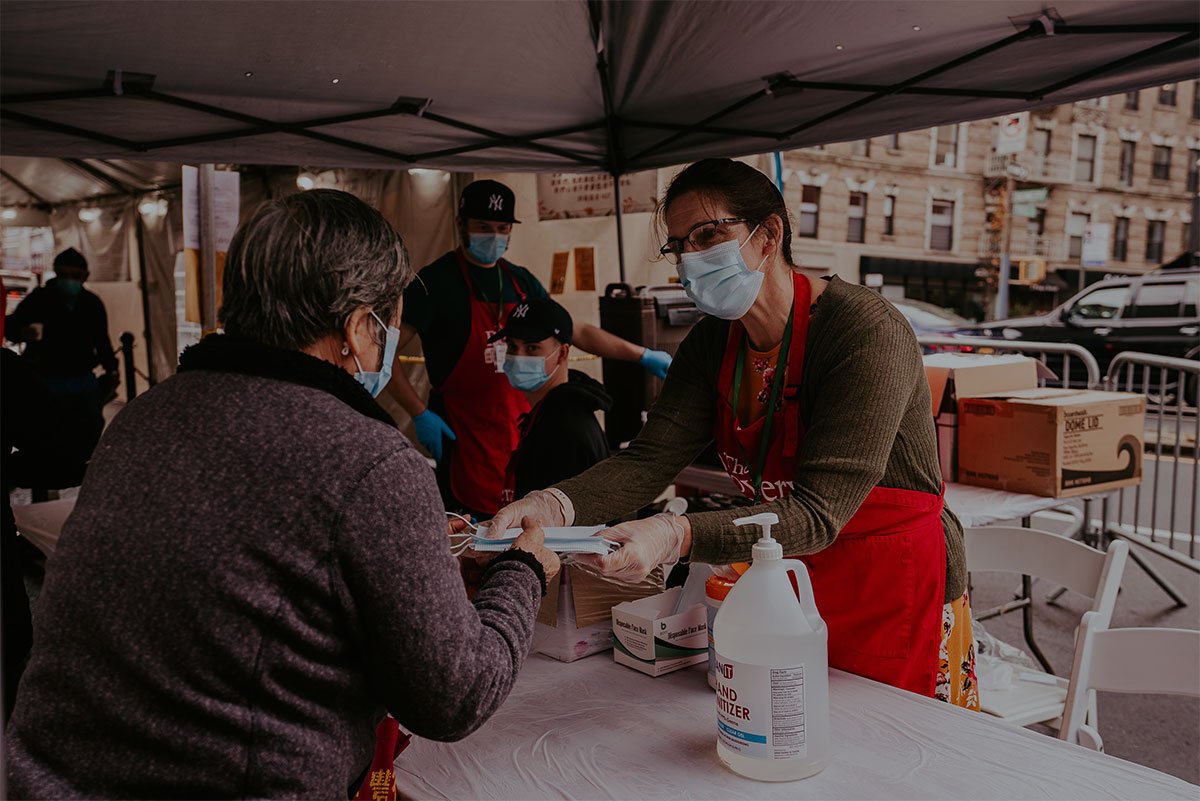 Scenes of Courage
Scenes of the pandemic as it unfolded at our doors — and as our staff rallied day and night to care for New Yorkers in crisis.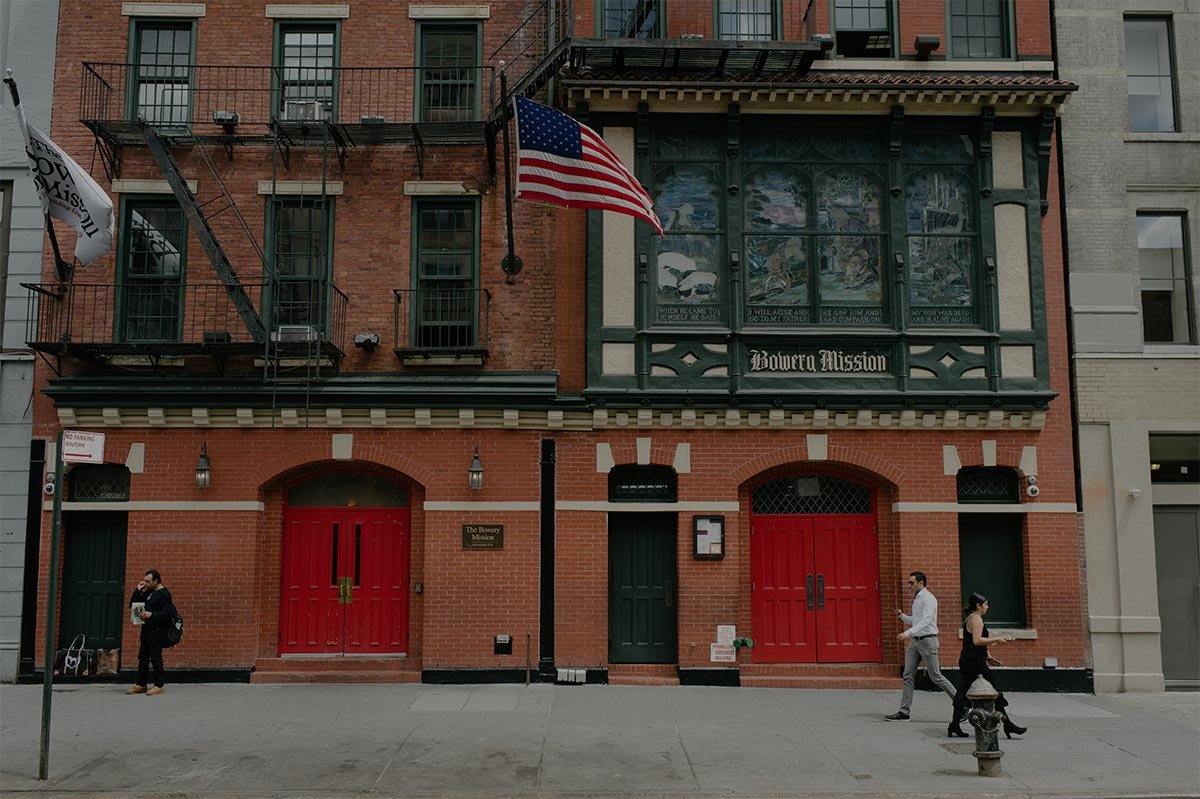 Get Involved
Learn more about how you can support the life-transforming work of The Bowery Mission.