2017 Young Philanthropist Summer Fundraiser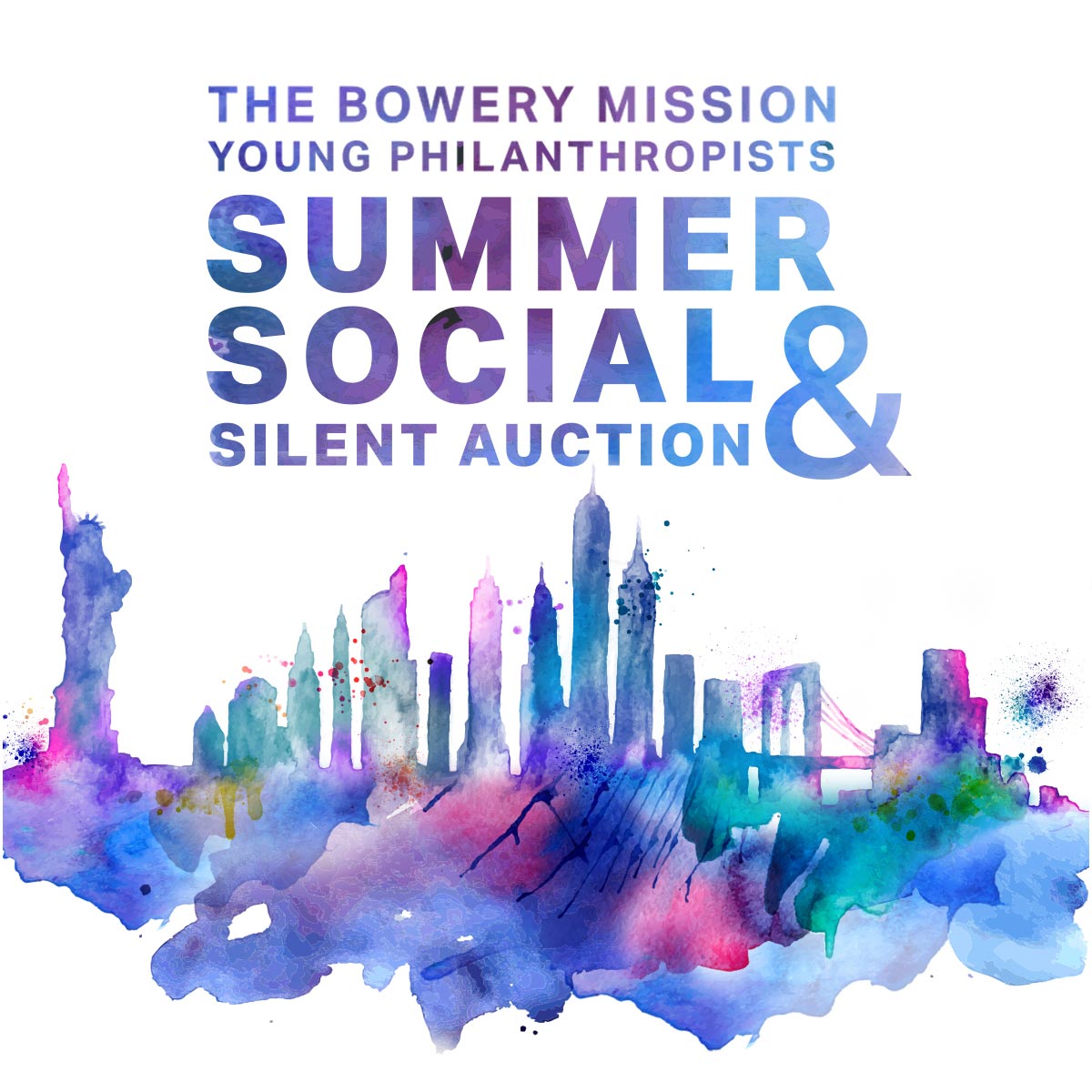 On Tuesday evening, July 11, The Bowery Mission's Young Philanthropists hosted their annual summer fundraiser at Hotel on Rivington in SoHo. Guests enjoyed a rooftop cocktail reception, silent auction, photo booth, and music by DJ Ryan Dusheiko. It was a great opportunity to network with other young professionals living in New York City and learn more about The Bowery Mission's work in transforming the lives of homeless and hungry New Yorkers. Proceeds benefited The Bowery Mission's new Women's Shelter initiative.
---
Date:
Tuesday, July 11, 2017
Time:
7:30pm - 10:30pm
Location:
Hotel on Rivington
Lower East Side, NYC
Host Committee:
Sunil Abraham
Li Boynton
David Chon
Bobby Chow
Megan Corbet
Caroline Craig
Chris Dalvano
Lauren Godlasky

Lauren Kaplan
Katie Kinney
Andrew Klaber
Suman Mampilly
Lauren Milligan
Peter Milligan
Ashley Porter
Katie Pouga Tinhaga

Rob Recer
Mary Catherine Rich
Jon Roberts
Sam Smith
Jonathan Stein
Anna Sundberg
Diandra Tubergen
Luke Tubergen
---
Learn More About Our Women's Programs
The Bowery Mission's life transformation program for women became a priority in the 1990's as women became the new face of homelessness. Adapting our decades of experience with men's homelessness, the Mission's programs for women started small and have now grown into The Bowery Mission Women's Centers.
With locations on the Upper East Side and in Harlem, The Bowery Mission Women's Centers offer a safe environment, a spiritual foundation and a caring community for women in crisis. To help women make progress toward life transformation, we provide a program of counseling, addiction recovery, family restoration, life skills classes and career training.
---
Become a Member
Meet other rising leaders in their 20s and 30s while helping the homeless and hungry in New York City. When you become a member of our Young Philanthropists group, you will also receive complimentary tickets to future events like this. Click here for more information.
Contact Us
For more information about this or any other events, please contact events@bowery.org or 646-362-3128.