2020 Inspiring Hope: Spring Benefit Lunch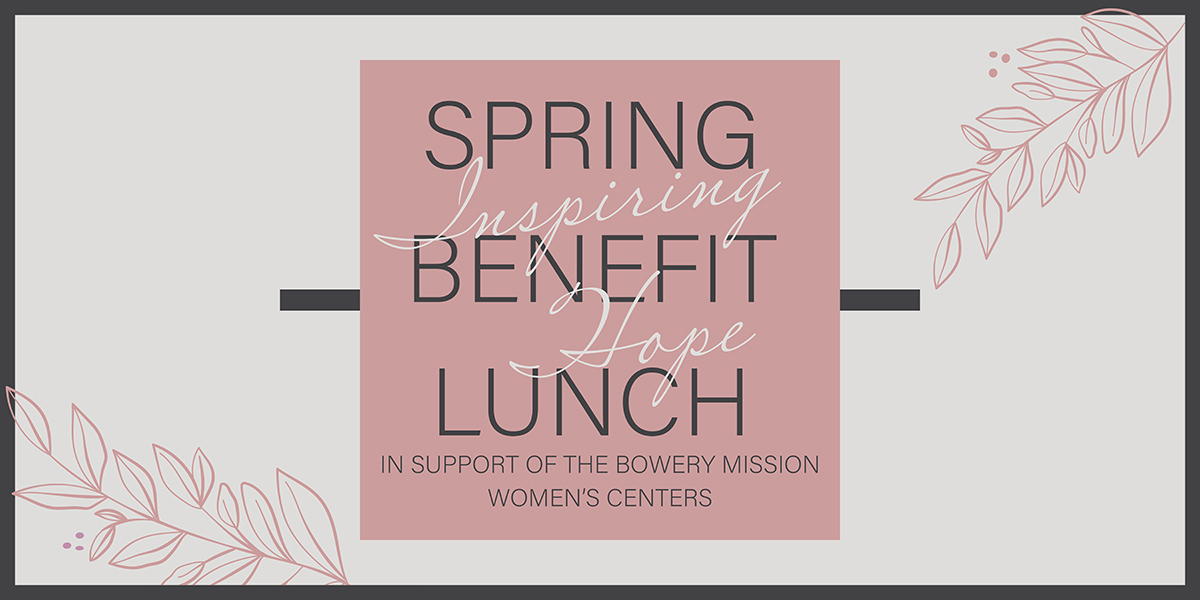 Due to the COVID-19 Coronavirus situation, we are making the difficult decision to postpone our Inspiring Hope Spring Benefit Lunch to a future date. While this event raises critical funds for vocational training for women in The Bowery Mission Women's Centers, we know it is in the best interest of all to postpone our Inspiring Hope Spring Benefit Lunch to fall 2020.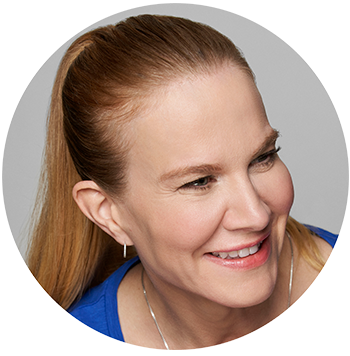 Keynote Speaker
Jeannie Gaffigan
Writer, Producer, New York Times bestselling Author
Jeannie Gaffigan is a director, producer and comedy writer. She co-wrote seven comedy specials with her husband Jim Gaffigan, the last 5 of which received Grammy nominations. Jeannie was the head writer and executive producer of the critically acclaimed The Jim Gaffigan Show and collaborated with Jim on the two New York Times Bestsellers, Dad is Fat and Food: A Love Story. Jeannie's own book, When Life Gives You Pears, debuted on the New York Times Bestsellers List.
The Bowery Mission's Red Doors remain open and we continue to offer essential programs. If you are able, we invite you to donate below to help keep our programs running. Thank you for your support!
The Bowery Mission Women's Centers
Since the 1870s, The Bowery Mission has served generations of New Yorkers experiencing homelessness, hunger and poverty. Women who enter The Bowery Mission Women's Centers arrive from diverse backgrounds. Each has suffered trauma due to poverty, homelessness, addiction cycles, health crises, job loss or domestic violence. In response to the alarming rise of women experiencing homelessness and their particular vulnerability, The Bowery Mission provides a safe and dignified environment for women in crisis. Through participation in our holistic program, women have the opportunity to address physiological and emotional needs, and participate in our vocational and housing readiness programs as they journey towards making a permanent life change and reengaging positively in the community.
The Inspiring Hope: Spring Benefit Lunch raises funds to support this vocational readiness training which yields positive results beyond financial stability alone. As women gain self-esteem, they have the opportunity to deepen personal relationships, widen professional networks and make greater contributions to society. Our program provides each resident with computer training, interview skill development, conflict resolution training and preparation of a professional wardrobe.
Contact Us
For more information about this or any other events, please contact events@bowery.org