2021 Inspiring Hope: Winter Benefit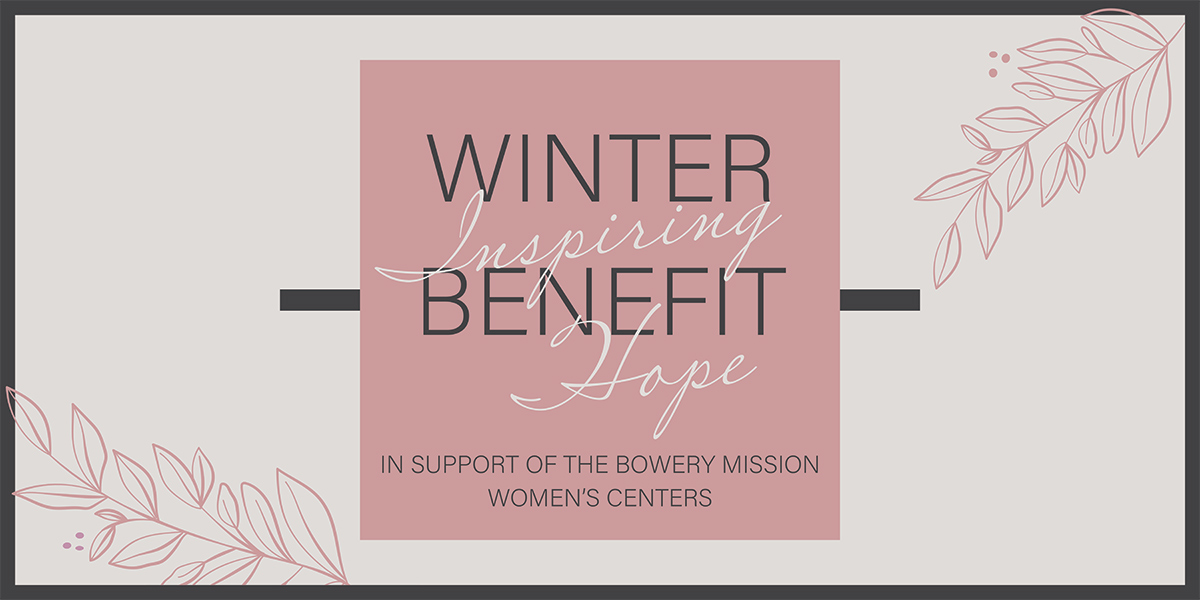 Tune In and Support The Bowery Mission Women's Centers
Hosted by Katie Couric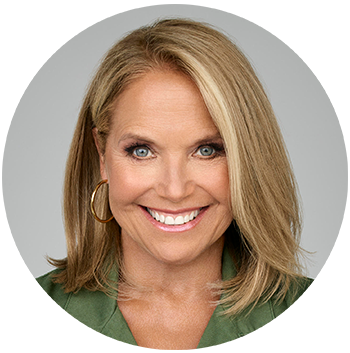 February 23, 2021
7 - 7:30 p.m.
Each year, The Bowery Mission hosts the special fundraising event Inspiring Hope at New York City's Rainbow Room. Friends, supporters and leaders in our city come together to celebrate the life-transforming work taking place at our women's centers. Though we cannot meet in person this year, we are excited to gather virtually for an uplifting event — and welcome you to take part!
You'll hear from special guests including Katie Couric and Jeannie Gaffigan, members of The Bowery Mission team and, most importantly, a woman who has experienced life transformation in our Residential Programs. It's free to attend, but we invite your financial support to provide critical care for women facing homelessness and other crises.
RSVP and Sponsorship Info
The Inspiring Hope: Winter Benefit raises funds to support essential services for women at The Bowery Mission. As they work towards independence — even amidst the challenges of the pandemic — women grow in confidence and self-esteem, reconnect with family, deepen personal relationships and secure vocational training, employment and housing needs.
---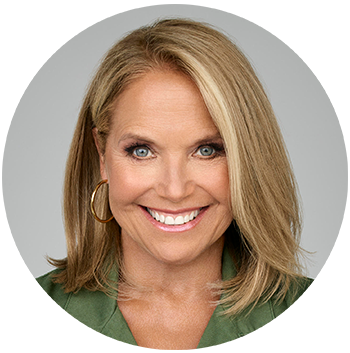 Host
Katie Couric
Award Winning Journalist and New York Times Best Selling Author
Katie Couric is a long-standing friend to and advocate for The Bowery Mission. She was the inaugural host of this event raising critical funds for women seven years ago, and continues to be a champion for the work of The Bowery Mission. Ms. Couric is an award winning journalist, New York Times best-selling author, founder of Stand Up To Cancer, and most recently, founder of Katie Couric Media (KCM). She was the first woman to solo anchor a network evening newscast, serving as anchor and managing editor of the ​CBS Evening News​ from 2006 to 2011. She has won a duPont-Columbia, a Peabody, two Edward R. Murrows, a Walter Cronkite Award, and multiple Emmys. In addition to writing ​The Best Advice I Ever Got: Lessons from Extraordinary Lives, Couric's memoir will be published in the Fall of 2021.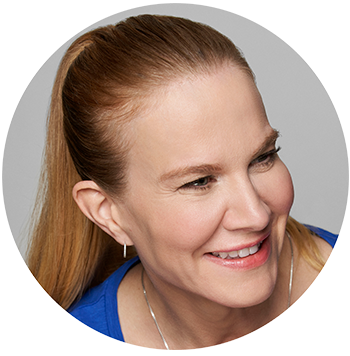 Keynote Speaker
Jeannie Gaffigan
Writer, Producer, New York Times Best Selling Author
Jeannie Gaffigan is a director, producer and comedy writer. She co-wrote seven comedy specials with her husband Jim Gaffigan, the last five of which received Grammy nominations. Jeannie was the head writer and executive producer of the critically acclaimed The Jim Gaffigan Show and collaborated with Jim on the two New York Times Bestsellers, Dad is Fat and Food: A Love Story. Jeannie's own book, When Life Gives You Pears, debuted on the New York Times Bestsellers List. Jeannie has been personally involved with The Bowery Mission for many years, and has gotten her church, children and family involved as well. Jeannie is currently quarantined with her husband and five children doing "distance learning" and is wondering if anyone can get her Mary Poppins' phone number.
---
Registration and Sponsorship
It's free to join this virtual event — just select the General Ticket below. We also welcome you to invite friends, family and colleagues for a viewing party, with options for sponsorship. Your support provides critical care and hope to our neighbors in need.
---
The Bowery Mission Women's Centers
Since the 1990s, our programs for women have offered a safe haven for women in crisis — a supportive community where women can heal from homelessness, domestic violence and other traumas.
Who We Serve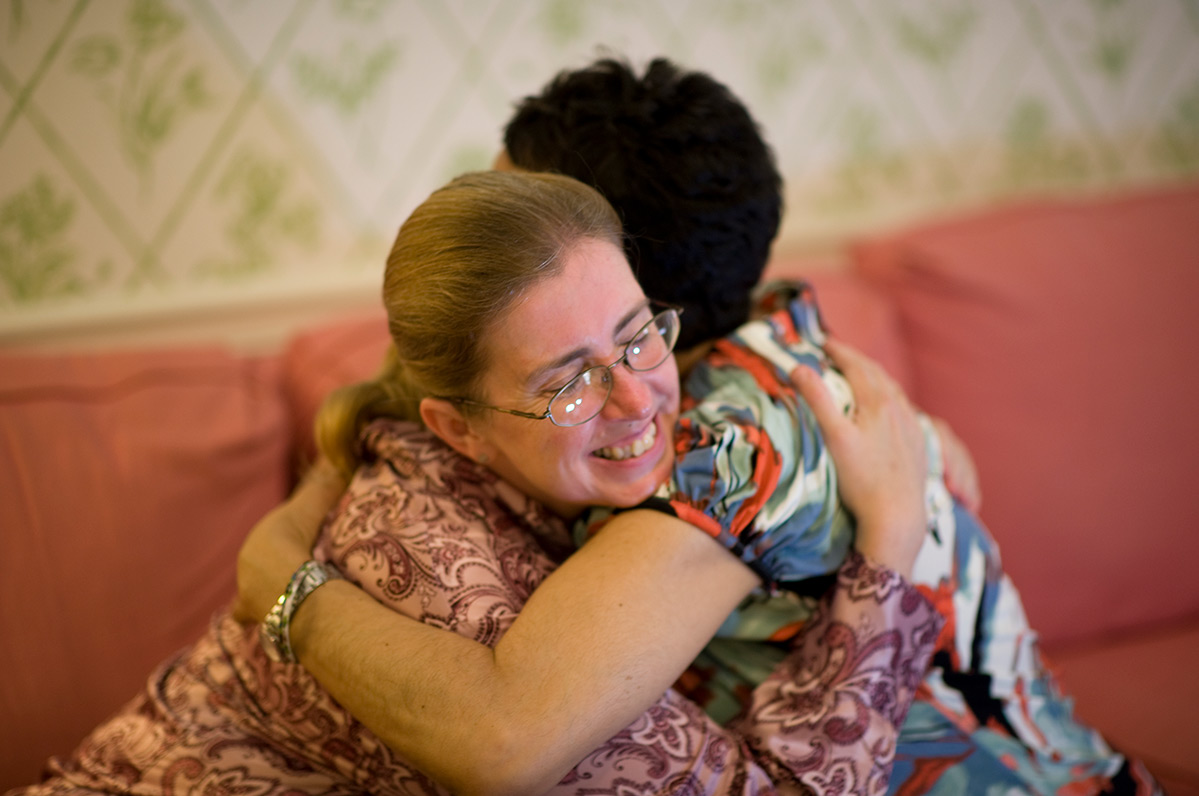 More than 80 women find hope and healing at our women's centers each year, thanks to support from friends like you. Women who come to The Bowery Mission have faced difficulties of all kinds, but persevere with faith and resilience. Some seek healing from past traumas, like abuse, addiction or violence. Others are looking for meaningful work to build a career for the first time, or to rebuild a career after a period away. Most have few safe places to turn. We are honored to walk with each woman as she embraces her God-given identity and regains hope for the future.
How We Help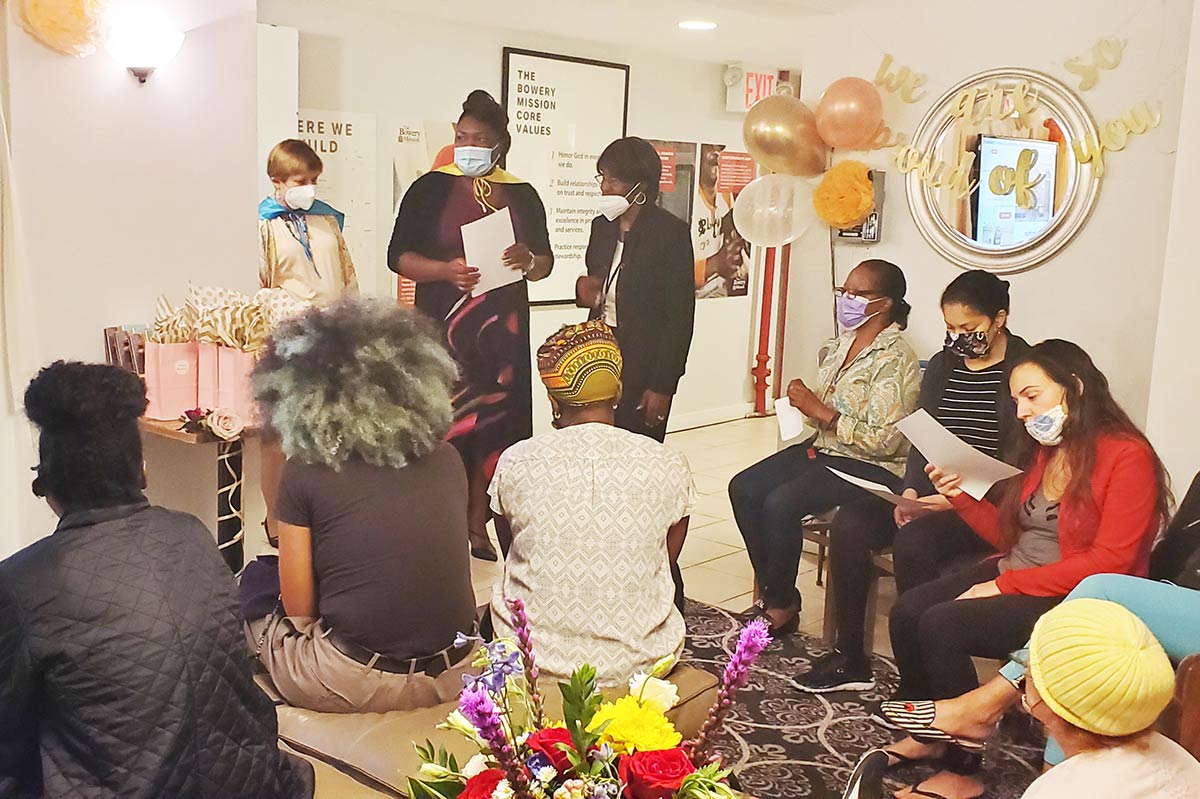 At The Bowery Mission women's centers on the Upper East Side and Central Harlem, women overcoming homelessness, unemployment, abuse and other challenges find a safe space to heal from the past and pursue their dreams and goals for the future. For 3 to 15 months, women live onsite in beautiful residences and participate in services ranging from clinical counseling and support groups to soft skills training, vocational training, job and housing placement and more. As they work through past hardships, women are surrounded by a highly supportive community committed to equipping them with the tools and opportunities they need for life-long independence.
Partners
Supporter
---
Contact Us
For more information about this or any other events, please contact [email protected].