Michael's Restoration: A Story You Made Possible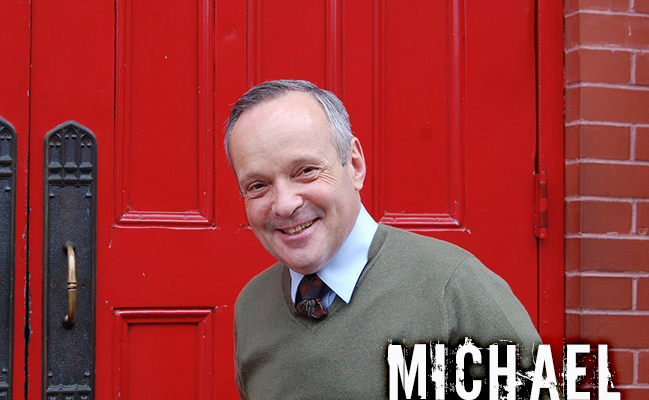 My name is Michael, and my life was transformed at The Bowery Mission.
Looking back, it was shortly after my dad died that I started hanging out with the wrong crowd and doing cocaine. I was living in Atlanta at the time, but an opportunity arose for me to move to New York, which I did.
I got a job managing a jewelry store in Queens. But with the tough economy sales were plummeting, and I couldn't make any money. Eventually I lost my job, then my apartment. I found myself hungry and homeless, with nowhere to go. One day a woman on the street handed me a flyer for a local church, so off I went. Thankfully, the pastor brought me here to the Mission.
I came to the Mission for food and shelter — not for God. At least that's what I thought at the time. I guess I expected a soup line and a hunk of bread. But I found out that The Bowery Mission has a six-month residential recovery program. I desperately wanted to join the program, so I slept in the Mission's chapel for six nights until a bed became available.
Through Bible study, counseling, computer training, and fellowship with other students, this program has been God's vehicle for bringing me back to life. I've come to realize that God was the missing puzzle piece in my life all along. He has rekindled my hope and desire to be successful in all I do. And I now feel more equipped than ever to make my way in this world … I even got my old job back at the jewelry store.
As it turned out, I did come to the Mission for God. I just didn't know it. And I'm deeply grateful to the staff and for all the good people who make The Bowery Mission possible.
---
Find out more about The Bowery Mission's programs and ways to volunteer!
Your gift will make a difference
Every day, The Bowery Mission's programs for men, women and children are making a life-transforming difference for people experiencing homelessness, poverty, addiction, unemployment and other crises. Your online gift today will go to work immediately providing meals, shelter, medical care and long-term recovery for adults; or mentoring and enrichment opportunities for youth.
Donate Today
Like this Story?