Rev. Leslie Segars
1957-Present
Graduate ('94) and Ministry Supporter
---
"I knew God was the only one who could help me. I knew I couldn't do it on my own."
---
Rev. Leslie Segars was born and raised in the community of Harlem by two hard working and loving parents. She is a twin and number 12 of 15 siblings.
From her earliest years Rev. Leslie was a driven and hard-working young woman. She got her first job working for an auto insurance broker at the age of 12. Later, she took the civil service exam, which opened the door to working at the Small Business Administration followed by a role working under former New York Attorney General Robert Abram.
However, when Rev. Leslie was 23, her life "took a detour and traveled through the valley of the shadow of death." When Rev. Leslie's dad died of leukemia in 1980, she thought drugs could help take away the pain. She started smoking harder drugs, like angel dust and crack cocaine. Before she knew it she was hooked. For the next eleven years, she spiraled deeper and deeper into addiction.
Eventually, Rev. Leslie's addiction got so bad that her mom took Rev. Leslie's two daughters away from her. She remembers lying on a park bench, crying to God for help. She knew she couldn't stop on her own. "I had lost everything that was important to me," she says. "I thought I would never get better."
At age 33, Rev. Leslie heard the voice of the Lord speaking to her saying, "If you take care of my people, I will take care of you." In September of 1991, she entered The Bowery Mission's Residential Program for women – determined to find a place to turn her life around permanently.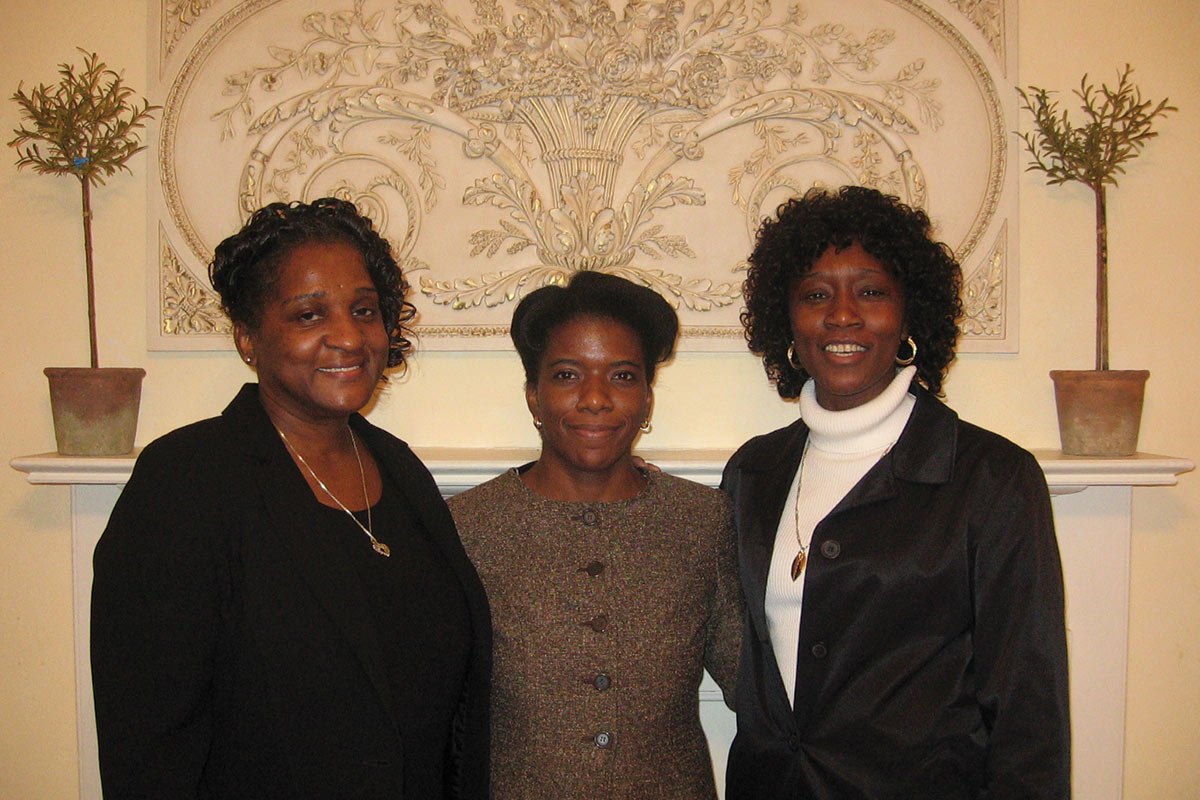 At The Bowery Mission, Rev. Leslie was embraced by a community of people committed to loving one another and to living a life of faith.
She developed life-long friendships with other men and women in the program (most notably with James and Debra Macklin), experienced a renewal of faith in Jesus Christ, and embraced her life calling to ministry.
"It was a really rewarding place to be. I was sheltered, nurtured and given tools to live by. We would have bible studies in the morning and I would get to know other women. After a while we became like sisters. I found God at the Mission. And I also found sobriety."
Rev. Leslie's life experiences instilled in her a strong compassion for anyone who is hurting, homeless or hopeless. While still at The Bowery Mission, she began developing her ministry by testifying to the love of Jesus on the streets of the Lower East Side. In 1992, she joined the International Union of Gospel Missions (now CityGate Network) and experienced her first missionary journey.
After leaving The Bowery Mission in 1994, Rev. Leslie's love for missionary work took her all over the world to places as far as Antigua, Montserrat, Caucasus, Hong Kong, the Philippines, India and Africa. It was on one of these journeys that Rev. Leslie was commissioned to teach and preach the gospel. She was subsequently licensed by Pastor Derrik Porter of First Corinthian Baptist in 2003 and ordained by Pastor Michael Walrond in 2012.
Rev. Leslie pursued her undergraduate studies at Nyack College, earning a Bachelor of Science in Social Work (BSW) in 2003. She continued her education at Alliance Theological Seminary, earning a Master of Professional Studies (MPS) in 2006, and obtained a Master of Social Work (MSW) in 2020 during the COVID-19 pandemic.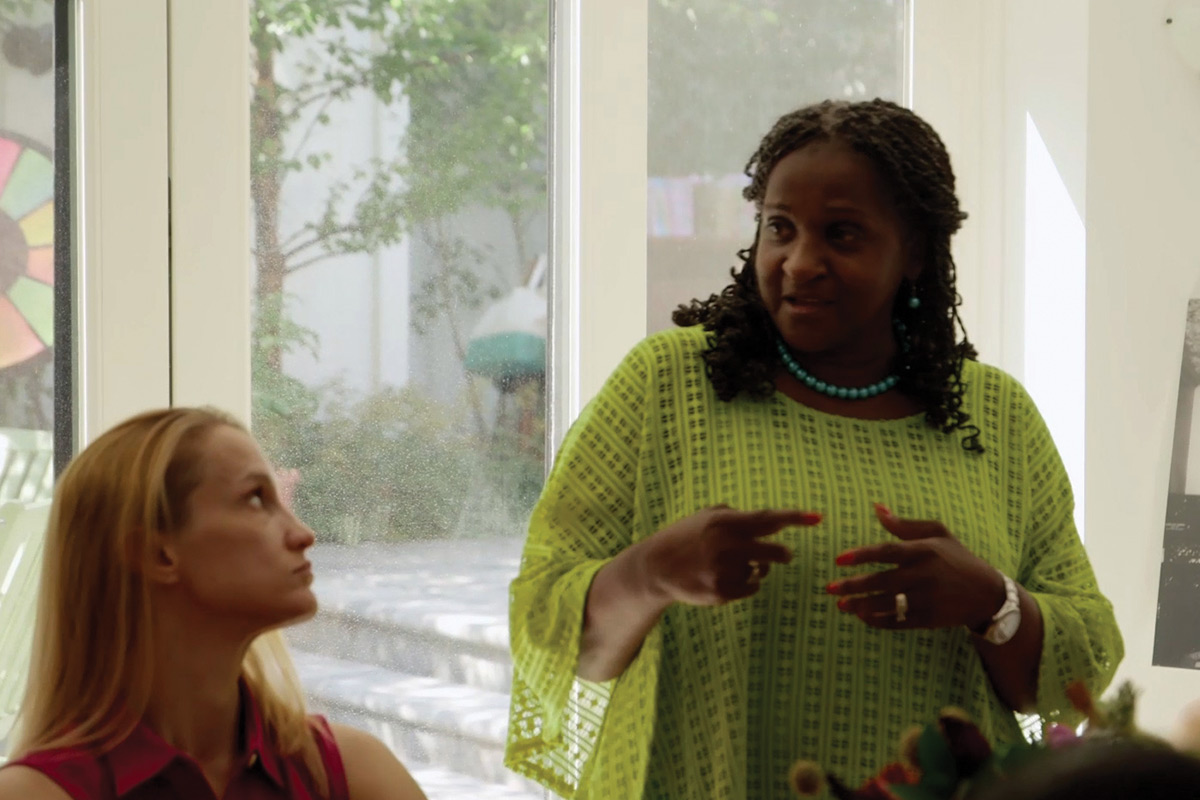 Today, Rev. Leslie is recognized by all as a powerful prayer warrior, teacher, missionary, preacher and role model.
She has devoted years of her life to serving people overcoming homelessness and other traumas as a Director of Social Services in the NYC shelter system.
She continues to serve in ministry at First Corinthian Baptist Church in Harlem, where she takes the church's mission to "Live, Love, Serve" very seriously, and Beloved Ministries, a ministry that empowers people to rediscover their God-given sense of purpose.
Rev. Leslie loves traveling, prayer, and humor, believing firmly in the power of laughter as medicine. You can find her praying alone or with others in parks, churches, hospitals, courtrooms, classrooms — anywhere and everywhere opportunity makes itself available!
She is the proud mother of two beautiful and successful daughters (Michelle and Carla), three grandchildren, one great-granddaughter and one great-grandson.
SOURCES: Segars, Leslie. Interview by The Bowery Mission, 19 Dec. 2014.; Segars, Leslie. "Leslie's Bio." Received by Laura Childers, 19 Jul. 2022.; The Bowery Mission. "You Gave Her Hope. Now She Shares It with Others." Hope Stories, Mar. 2015, www.bowery.org/hope-stories/2015-03-leslie/.
---
Read More Stories
See inspiring accounts of lives transformed through the Mission.
Get Involved
Learn more about how you can support the life-transforming work of The Bowery Mission.