Medical Clinic Helps People Experiencing Homelessness
and Poverty
Free life-saving care to treat the body and spirit
People experiencing homelessness, poverty and other crises have limited access to healthcare. Many avoid the emergency room, so having a free medical clinic at The Bowery Mission is a godsend and saves many lives. Each Wednesday at our Bowery campus, caring medical professionals donate their time and heart to volunteer. Sometimes, this type of compassionate care can be the first step to meeting the needs of neighbors who have nowhere else to turn.
Critical medical care served with compassion
Common conditions for our guests can be life-threatening when left untreated. Chapped skin, rashes and discomfort can quickly escalate to infections, debilitating pain and even frostbite in the winter. Many of our guests suffer from problems like viruses, flu and foot problems from being outside for long periods of time. Other chronic health challenges like diabetes, high blood pressure and high cholesterol also require evaluation and medication.
The first line of treatment is a hot meal to make sure guests are properly nourished. Then, our licensed, board-certified physicians and nurses administer immediate care like treating wounds, offer routine vital sign screenings and distribute medicine to help manage medical conditions. And more importantly, our volunteers supply a special dose of God's love during each appointment.
"Our guests at The Bowery Mission's medical clinic are hesitant to get medical attention in general, so this makes a world of difference. Without health insurance, their only option is to go to the hospital. But our guests don't go because they feel they are treated unfairly, they feel unwanted or because they perceive that their situation doesn't require such drastic measures."
— Christina, volunteer medical assistant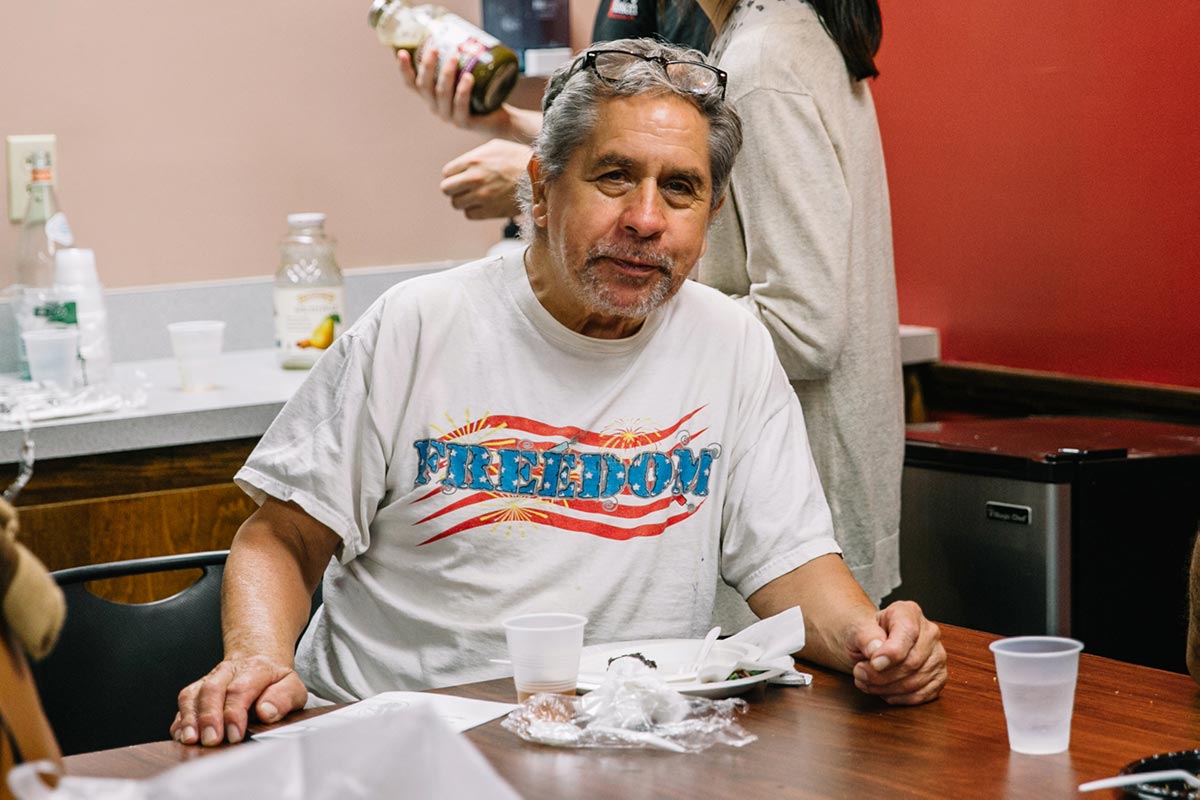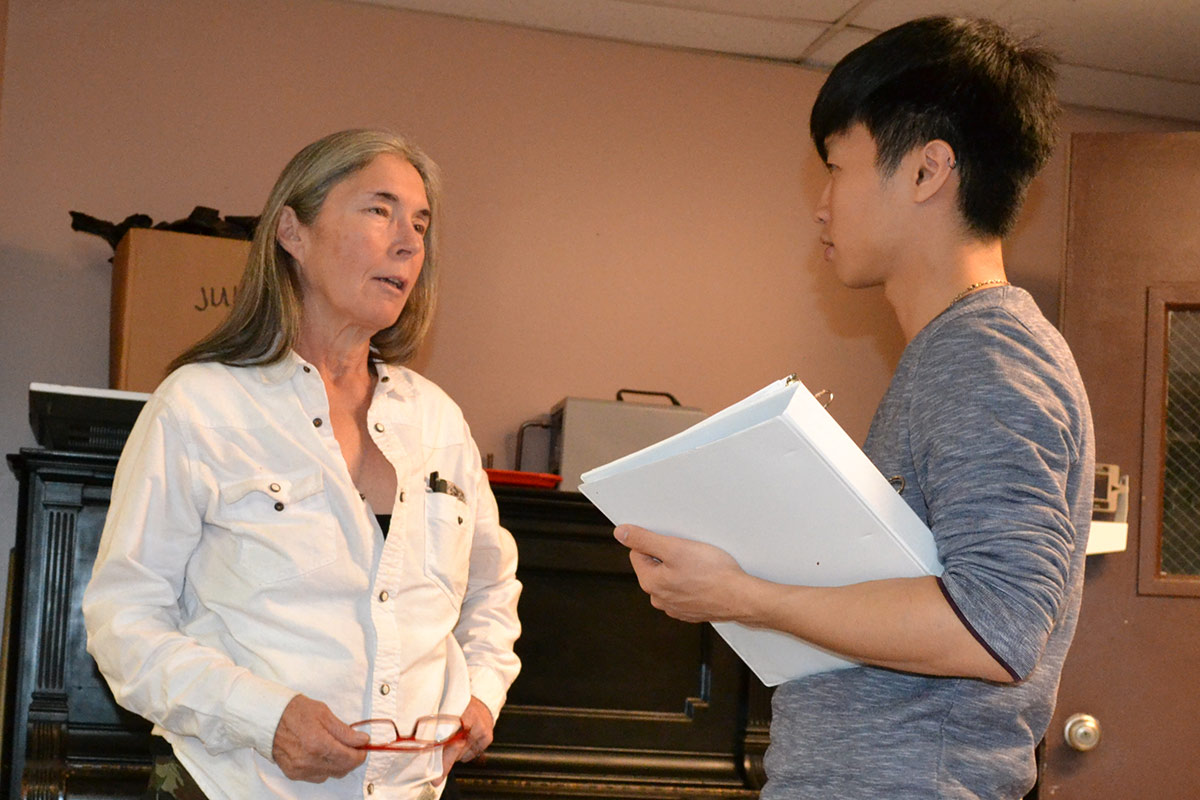 Volunteers share medical skills to serve neighbors in need
Michelle, a volunteer nurse, has been helping patients since 2017. She shares that giving her time each month is "always worth it" as she talks with guests and makes sure they feel seen, heard, and welcomed with dignity.
Kelvin, a volunteer medical assistant, has felt the uneasiness of passing someone on the street and not knowing how to best help. So he looked for opportunities to merge his biology background and interest in social health with making a difference. That's when he came across The Bowery Mission.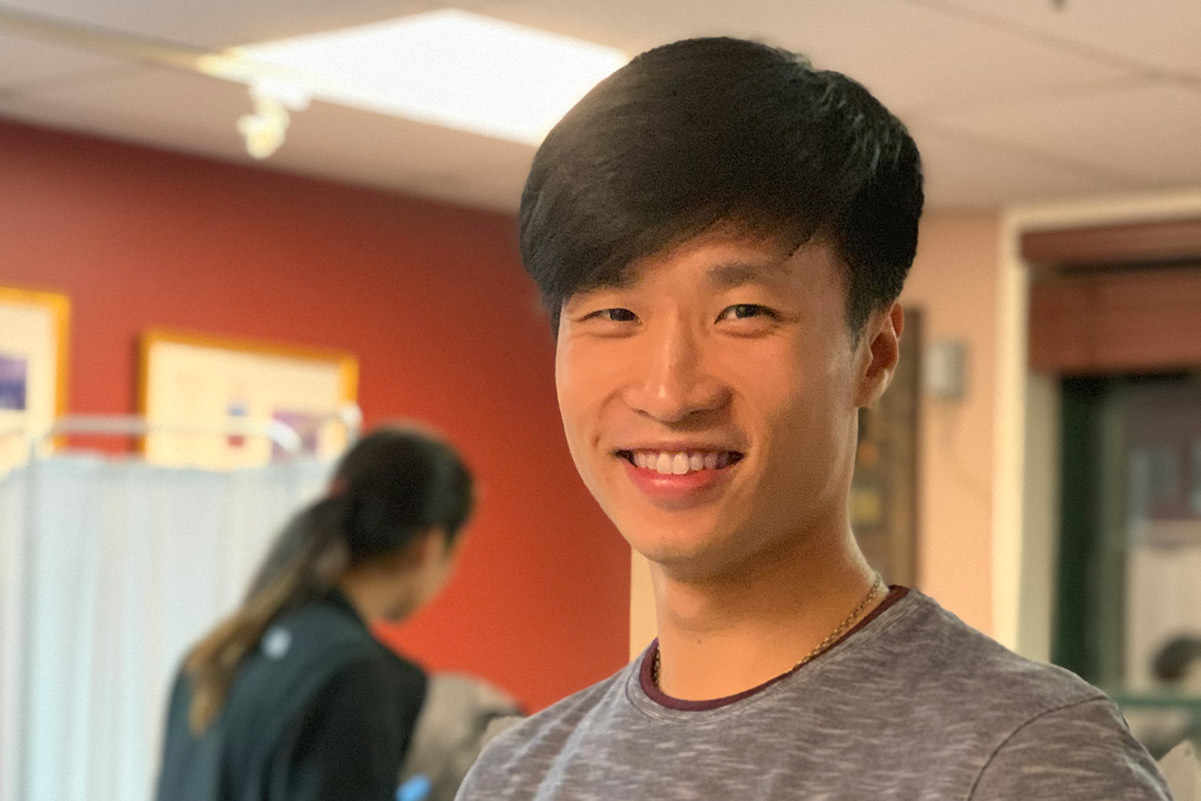 "I was impressed by the work The Bowery Mission is doing and started volunteering. We're able to help guests receive checkups on chronic illnesses like diabetes, hypertension and acid reflux."
— Kelvin
Shravani, one of our volunteer medical assistants, grew up in India and has witnessed firsthand the impact of poverty on personal health. It's what compelled her to study medicine and then offer her knowledge as a volunteer. In addition to serving in our health clinic, Shravani and her husband donate proceeds from their local restaurant to The Bowery Mission!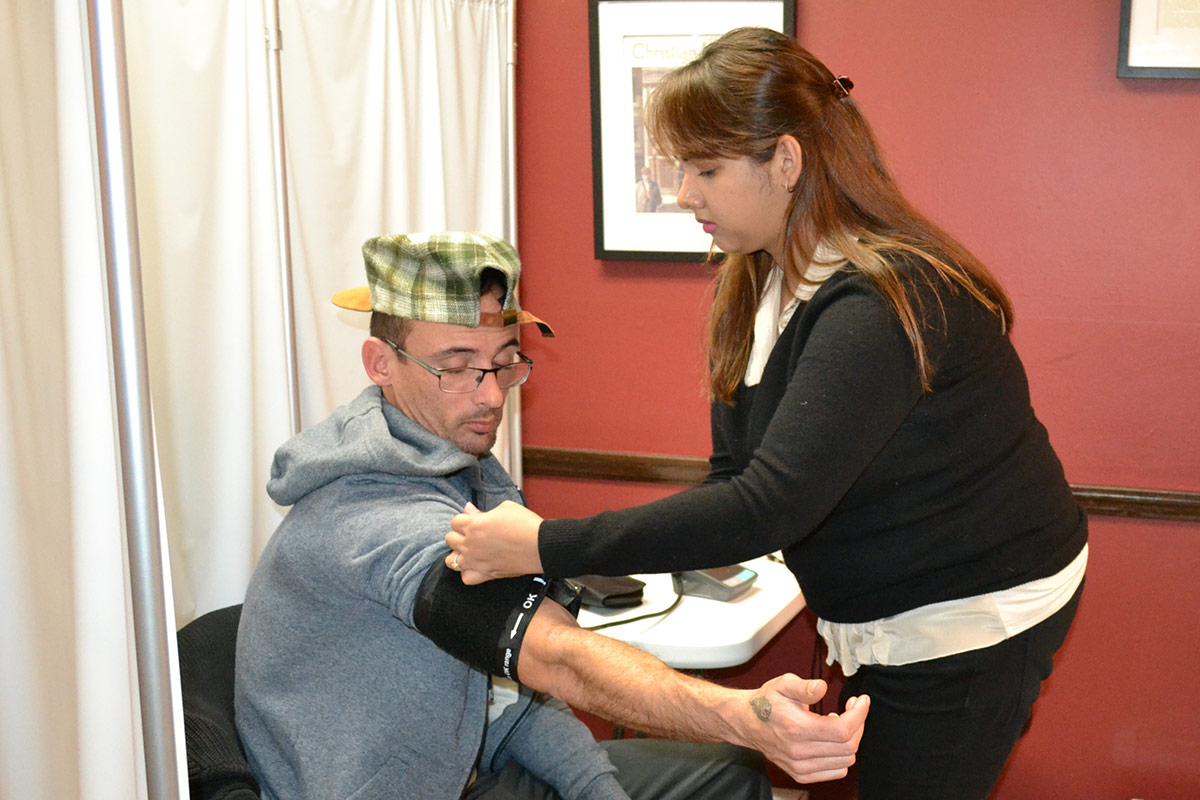 "I hope more doctors and RNs get involved, because they have unique skills that can directly help underserved people in New York City."
— Shravani
Time and again, we hear our guests express their gratitude for the kindness of our medical clinic staff. Through proper treatment, many men and women have avoided more serious complications and received comfort and guidance.
We want to extend a heartfelt thank you to our generous supporters and volunteers who welcome patients off the streets into a caring clinic, blanket them with compassion, nourish their bodies, and renew hope in their souls.
Volunteer at our medical clinic
Due to social distancing regulations in New York City in response to the coronavirus (COVID-19), we have modified our medical care, and we do not currently have volunteer opportunities open to the public. We invite you to learn about other opportunities to serve. Thank you for your understanding.
---
In need of medical care?
Due to the coronavirus (COVID-19), we have temporarily suspended our weekly Medical Clinic. Learn about our modified services, including medical care.
Make a gift today
Your support gives compassionate care and hope to neighbors in need