Community Hope Resource Center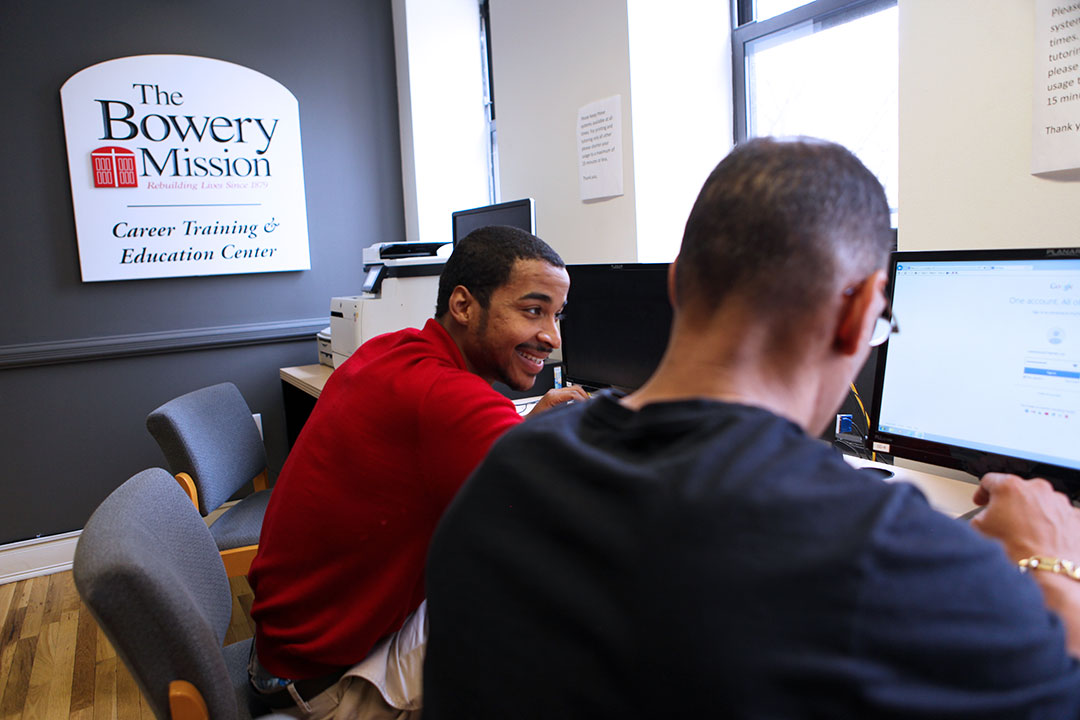 As many Manhattan neighborhoods prosper, East Harlem continues to struggle. According to the latest U.S. Census statistics, over half of the working age population in East Harlem doesn't have a job, and 37 percent of those 25 and older don't have a high school degree. The median income of households is $24,000, leaving 40% of residents below the poverty level.
The Bowery Mission's Community Hope Resource Center in East Harlem applies the resources of one of New York City's most respected organizations and its partners to proactively address the unique needs of East Harlem and offer holistic hope and sustainable resources, beyond temporary aid.
The Community Hope Resource Center is a catalyst for life transformation in each client's life by offering free access to holistic benefits — such as legal counsel, medical care, vocational training and crisis intervention — all in one accessible place.
---
Our Block Party Celebrating the Grand Opening in East Harlem
September 2016
---
Services We Provide:
PERSONAL DEVELOPMENT
VOCATIONAL
Employment, education, training, job skills and career planning
LEGAL
Free legal assistance to inform and equip
SOCIAL SERVICES
Licensed social worker providing advocacy and resource assistance
LIFE SKILLS
Coaches providing instruction in personal finance, personal responsibility and parenting
MENTAL WELLNESS
RECOVERY
Substance abuse and addiction services in individual and group settings
MENTAL HEALTH
Licensed psychiatrist providing individual counseling
PASTORAL
Christian counseling by an ordained minister
MENTORS
Volunteers helping fellow residents in need of positive support and guidance
PHYSICAL HEALTH
MEDICAL & DENTAL
Quality, affordable and comprehensive medical and dental services for all ages
OPTOMETRY
Eye testing and lens services
---
Your gift will make a difference
Every day, the Community Hope Resource Center makes a life-transforming difference in the lives of poor, unemployed and homeless men, women and children in East Harlem. Caring donors and volunteers like you make free legal, vocational, medical and enrichment programs for children possible.
DONATE TODAY TO THE COMMUNITY HOPE RESOURCE CENTER
Make a lasting difference in the lives of those in need.
Get help in East Harlem
Are you or someone you know in need of free medical, immigration or vocational services, or enrichment programs for children? Contact or visit us today.
The Bowery Mission's Community Hope Resource Center
315 East 115th Street, New York, NY 10029
917-746-6313