Offering New Hope in 2019
By joining forces, we are now able to serve even more people in welcoming and flexible ways.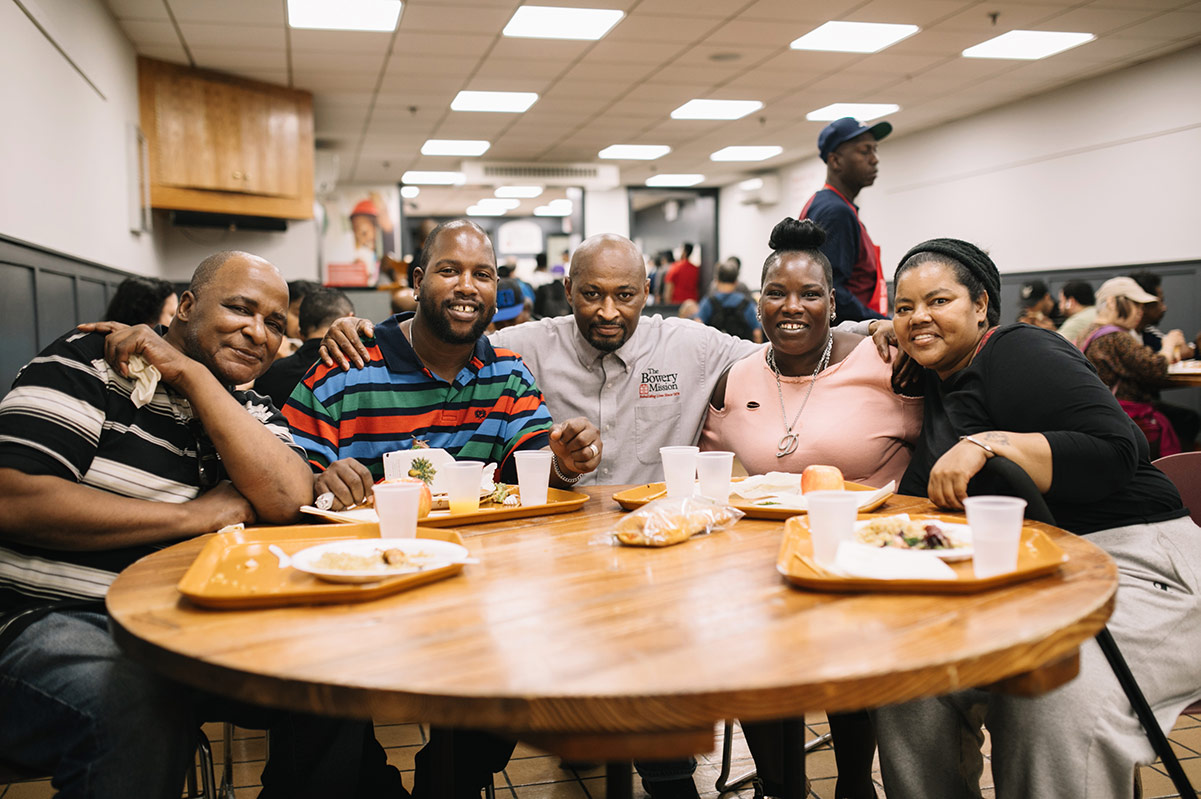 Meeting Immediate Needs & Rebuilding Hope at Three New Day Centers
At our Bowery, Tribeca and Newark campuses, The Bowery Mission is creating safe environments called "day centers" where people know one another's names, build trust and inspire hope.
We meet felt needs with compassionate care (meals, shelter, showers, clothing, laundry, wellness activities and real relationships) in bright and dignified reception areas, chapels and dining rooms.
Staff ambassadors, social workers and volunteers join together to offer guests radical hospitality and resources. Hope-inspiring, trust-based relationships inspire guests to choose help.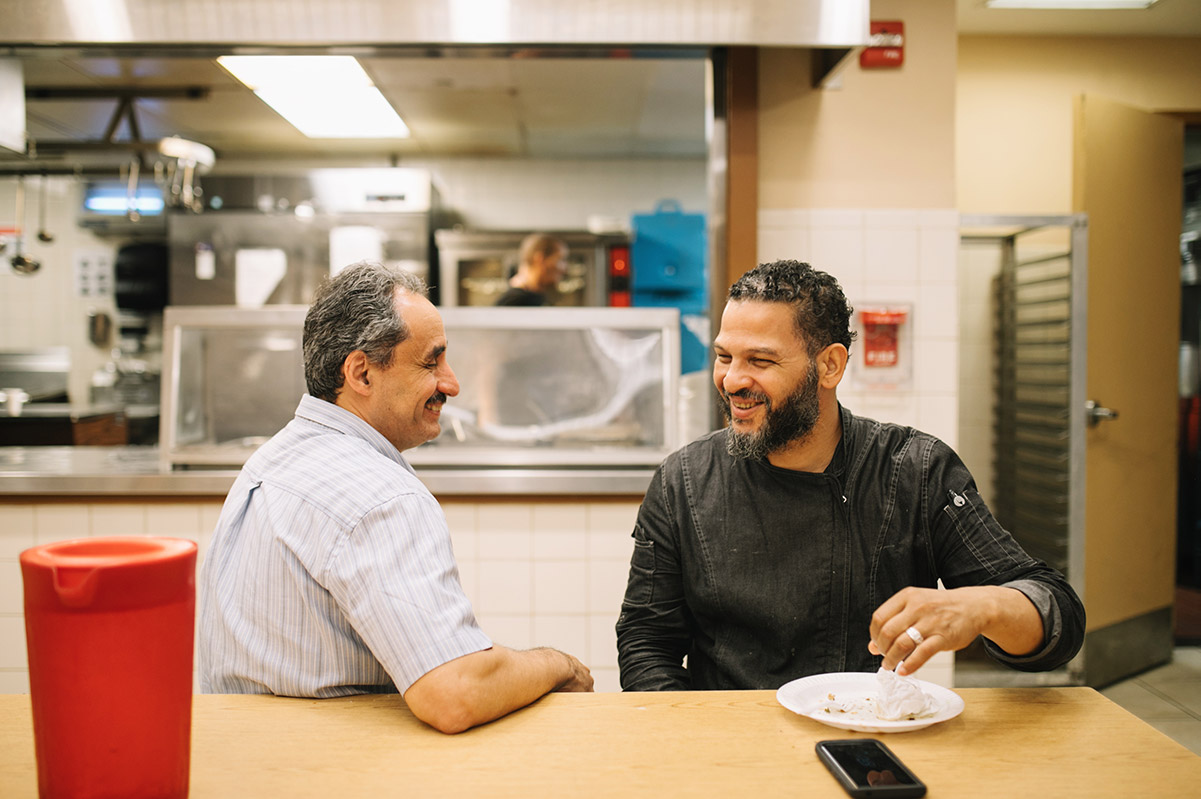 Preventing Chronic Homelessness With Enhanced Short-Term Programs
The Bowery Mission now offers flexible program options for men and women who are experiencing homelessness — but who do not need highly-structured recovery care.
Vocational Readiness clients prepare to re-enter the job market through in-house work assignments and classes on resume-building, financial skills, mock interviews, emotional and spiritual well-being.
Housing Readiness clients have the assurance and stability of a home at the Mission while working, saving money and preparing for a sustainable life in independent housing.
What's next?
CHECK OUT HOW TO GET INVOLVED THROUGH VOLUNTEERING, EVENTS AND MORE