Offering New Hope in 2020
Our goal is to inspire more guests at our front doors to take advantage of life-transforming services and achieve graduation from The Bowery Mission. But first, we must create safe environments of radical hospitality — where people know one another's names, make connections and build trust. Secondly, we must offer multiple residential options to meet diverse needs.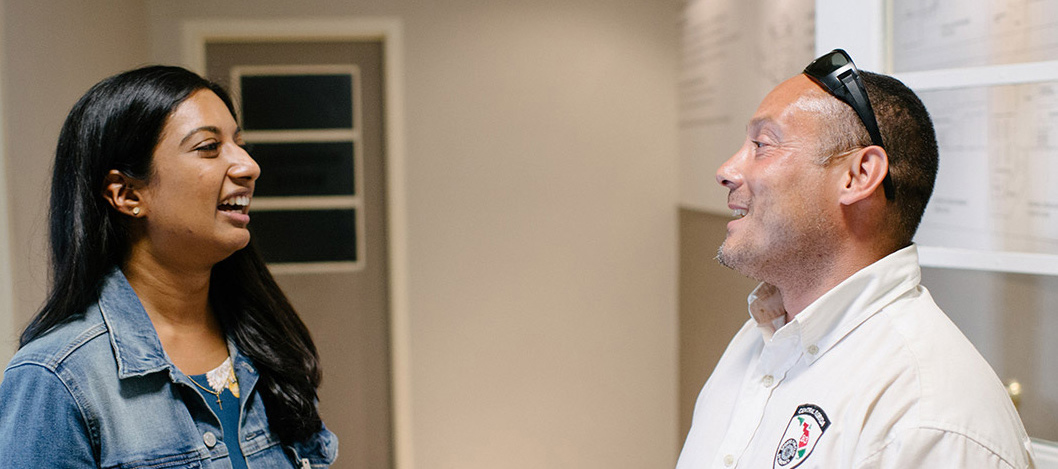 DAY CENTERS
We have piloted "Day Centers" at three of our campuses (Bowery, Tribeca and Newark) — and early outcomes show that building intentional, trust-based relationships with guests increases the number of guests choosing help and taking the next steps toward independent living.
Guests participate in a variety of activities and services that meet their immediate needs (such as meals and clothing), as well as laundry services, wellness activities, and informal, low-risk opportunities to foster connection and relationships through book clubs, discussion groups, art classes and more.
To create an environment that is very different from the isolation of life on the streets, our staff team and volunteers utilize an innovative, relational approach: Ambassadors (staff members) build trust while assessing specific needs. Social Workers then join with guests to define an individual action plan and connect guests to longer-term services.
SHORT-TERM RESIDENTIAL PROGRAMS
The Bowery Mission is now equipped to serve clients who are not looking for an addiction or trauma-recovery setting, but rather a safe, clean, and supportive environment where they can live while working to overcome financial obstacles, increase their earning potential, and search for an affordable home in an unforgiving housing market.
Vocational Readiness clients have no emotional or physical wellness barriers to sustaining employment. Clients participate in daily job searching; financial stability, career resiliency, and goal setting classes; in-house work assignments; career mentoring; and job placement.
Housing Readiness clients have already obtained employment and have no significant barriers to sustaining employment and independent living. Clients participate in daily housing searching; housing workshops and consultations; financial stability, career resiliency, and goal setting classes; and optional recreational activities.
What's next?
CHECK OUT HOW TO GET INVOLVED THROUGH VOLUNTEERING, EVENTS AND MORE