George L. Bolton
1900-1959
Former Gambler Turned Lead Pastor for 17 Years
---
"There are no hopeless cases with God. I know the truth of that statement from personal experience."
---
Born in England, George L. Bolton developed a penchant for gambling from his earliest years. He was 17 when World War I began and used fake papers to enlist in the British Army, where gambling was the accepted leisure-time pursuit among soldiers.
Bolton learned the tricks of the trade, and after the war's end, he began to gamble professionally for his living. He wandered aimlessly from city to city, dragging his wife and daughters with him as he went.
Eventually he wound up in New York City on Skid Row, drifting and lost. One night in 1927, homeless and friendless, Bolton wandered into the McAuley Cremorne Mission and fell asleep in the basement. Sometime later the pastor found him and "pulled him from the pit."
Bolton surrendered his life to God at the McAuley Cremorne Mission. Through his newfound faith he gained the strength to give up both alcohol and gambling. He studied to become a minister, was ordained in the United Presbyterian Church and started working among the poor and hungry in New York City. After a few years, he began running the same Mission where his life changed.
Fourteen years after his life transformed, Bolton was reunited with his three daughters. He was appointed Superintendent of The Bowery Mission in 1942 and remained its chief leader until his death in 1959.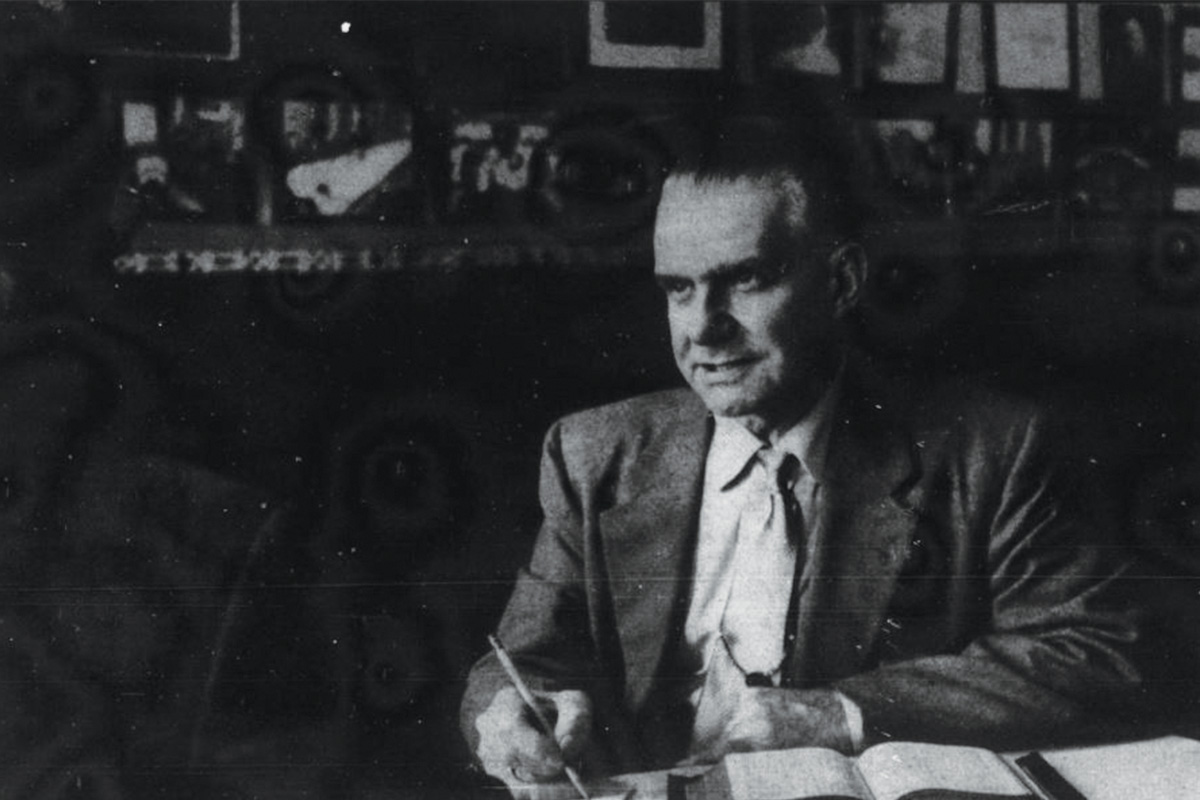 In his time at The Bowery Mission, Bolton came to be known as "the Bishop of the Bowery." His injunction "You've tried the rest, now try the best" was familiar to thousands of men on the

Lower East Side.
Once one of them, Bolton wanted to do for them what the Cremorne pastor had done for him. He was responsible for establishing an Uptown House at 212 East 30th Street — a "halfway" center for men who needed more than food and shelter, yet something less demanding than the giant step back to their own communities. From there, scores of men "graduated" to their families.
Bolton served for two terms as President of the International Union of Gospel Missions. In that time, he helped to establish a college course on rescue mission techniques to provide trained leaders for the ministry.
Bolton faithfully preached in the Mission's chapel, but he didn't believe in preaching to empty stomachs and freezing bodies. Rather, he believed that food and the gospel were natural partners and was adamant that, regardless of whether a man remained to pray, he should be fed and clothed.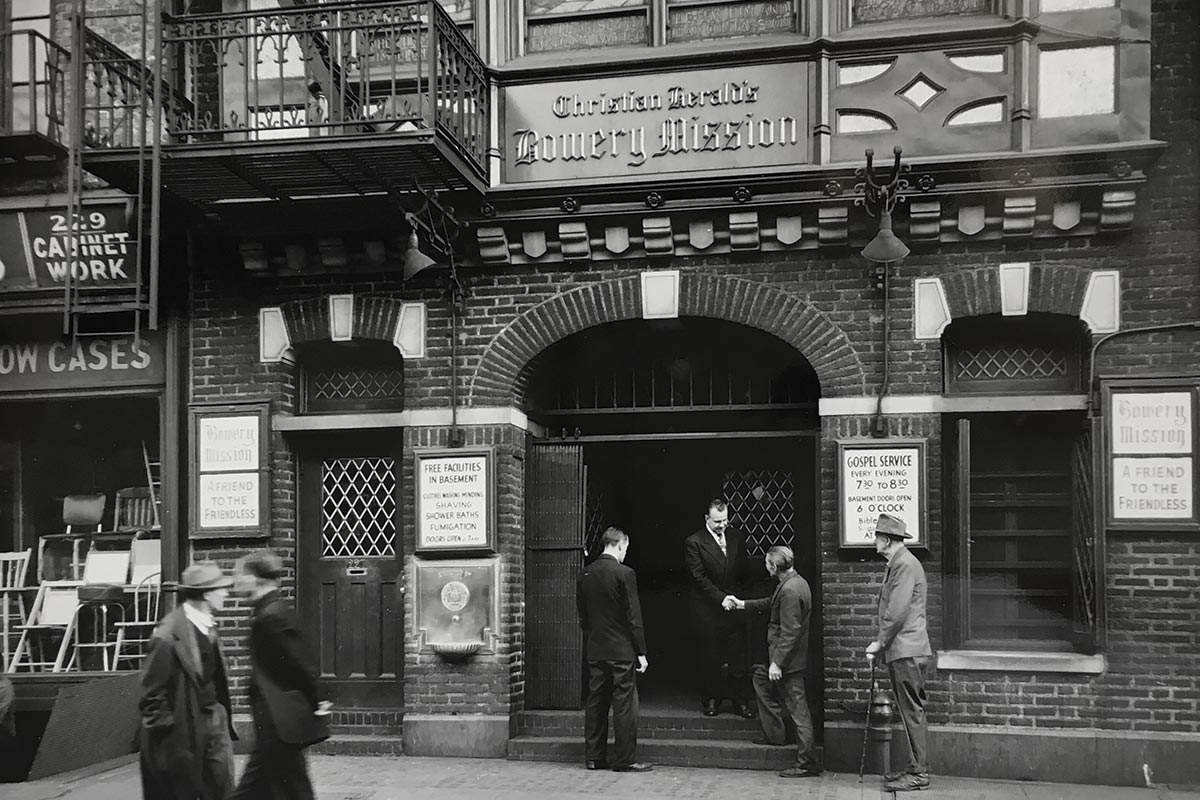 He bridled when anyone called the men in his congregation "bums," addressing them instead as "gentleman" in his sermons. He believed that, with God's help, anyone could regain a dignity they had lost.
Bolton served as superintendent until his tragic death of a heart attack in 1959.
Describing Bolton, one of his colleagues said, "When you're with some people, you wish they were better people. When you were with George, you wished you were a better person."
SOURCES: "'Bishop' of the Bowery." Christian Herald, Oct. 1959, pp. 28–30, 75.; Gaynes, Harry L. "That They May Be Saved." Christian Herald, Mar. 1944, pp. 37–38.; "George Bolton, Bowery Pastor, Dies." New York Times, 31 July 1959.; "Milestones." TIME, 10 Aug. 1959.; "Next Month." Christian Herald, Sept. 1959, p. 4. Internet Archive.; On the Bowery. Directed by Lionel Rogosin. Rogosin Films, 1956.; Parsons, John A., and Decatur Riggs. "Broken Lives on the Bowery." Christian Herald, Jan. 1946, pp. 37, 57.; Wilson, Kenneth L. "Bolton of the Bowery." Christian Herald, Dec. 1956, pp. 31–32, 27–29. Internet Archive.; Wilson, Kenneth L. "Keys to the Kingdom." Christian Herald, Feb. 1952, pp. 49–50, 59.
---
Read More Stories
See inspiring accounts of lives transformed through the Mission.
Get Involved
Learn more about how you can support the life-transforming work of The Bowery Mission.