During this time of the year at The Bowery Mission, we typically see an increase in guests seeking critical care: safe shelter, hot meals, warm clothing and even basic medical care. Winter weather in New York City can be ruthless, especially for neighbors struggling with homelessness. So many of us want to connect with our neighbors on the streets or subways but feel lost and unsure about what to do.
Being outdoors when temperatures drop below freezing can have devastating impacts. For people experiencing homelessness, it can be dangerous and even deadly — city data shows 16 homeless New Yorkers died last year due to cold exposure.1 Hypothermia (abnormally low body temperature) is a genuine concern for anyone on the street in freezing temperatures.
Sadly, thousands of New Yorkers continue to live on the streets or in the subways each winter. The city found 3,439 individuals continued to live unsheltered in January 2022 — during one of the coldest times of the year.2
The good news is, you CAN help today! Here are five immediate ways you can help someone in the cold winter weather.
#1. Recognize the warning signs. 
Learn to spot the warning signs of hypothermia, which include drowsiness, confusion, shivering, and slurred speech. Keep in mind that older adults and people under the influence of drugs or alcohol are most at risk.
If you feel that someone is in immediate danger — for example, if they are unconscious, unresponsive, or in acute distress — call 911 immediately. You may save a life.
#2. Talk to them.
If you feel comfortable approaching the person, say hello and start a conversation. Ask them if they are OK and if they have some place to go. If you're up for it, ask if there is anything they'd like you to do.
Remember: Many people experiencing homelessness feel like they have very little say over their own lives. Asking open-ended questions will show you respect them and their ability to make their own decisions.
#3. Connect them to shelter or a warming center.
If the person needs support getting inside, refer them to a nearby intake or drop-in center. The Department of Homeless Services provides a pocket guide of all DHS intake centers and drop-in centers.
Location and proximity can be important. If you don't know of a shelter or warming center nearby, call 311 and ask for "homeless outreach" to let the City know there is a person in need of emergency shelter. A skilled outreach team will be dispatched to check in on the person and help them find the nearest shelter.
You can also direct the person to The Bowery Mission for safe emergency shelter and other care. Learn more about how to get help at the Mission and access printable resource cards to give to anyone in need.
Top Tip: If the person turns you down, but you are still concerned for their safety or well-being in winter weather, you can still call 311 to have an outreach team check on them. Even if the person declines shelter, an outreach team can provide them with warm blankets or clothing.
What is CODE BLUE?
When temperatures drop below 32 degrees in New York City, the city issues a "Code Blue" alert. During Code Blue, no individual who is homeless and seeking shelter can be denied. Drop-in centers are open 24 hours a day to shelter as many people as possible, and anyone who is chronically homeless can get transportation to housing. At The Bowery Mission during this time, our chapels remain open to keep as many guests as possible warm and nourished with hot meals and beverages.
#4. Offer to buy a hot drink or meal. 
If the person welcomes additional support, consider offering to buy them hot food or drink. Just be sure to speak to them first about what they want or need. Asking the person directly shows you care and creates an opportunity for them to share about any dietary limitations or preferences.
On extra-cold days, you can also consider carrying extra winter essentials like hand warmers or warm socks in your backpack or purse to offer someone you meet. Even a small gesture of kindness can bring warmth and comfort to someone living unsheltered.
#5. Donate winter items. 
Every year, hundreds of New Yorkers rely on The Bowery Mission for help with critical winter items like coats, hats, scarves, boots, and blankets. We've developed trust with our community, who knows us as a safe place to go for clothing and other supplies.
When you donate winter coats or other winter items to The Bowery Mission, you will ensure someone, somewhere, in our city can stay warm and dry this season. Visit our Donate Goods page today for a list of most-needed items. You can also make a financial gift to support our programs during the winter season.
Spread the Word
When winter rears its head, it's hard not to think about how difficult it is for people living unsheltered. But we all have the power to make a difference in the lives of our neighbors. Act today by sharing these tips and reposting information from @bowerymission.
Thank you for caring about helping our neighbors experiencing homelessness!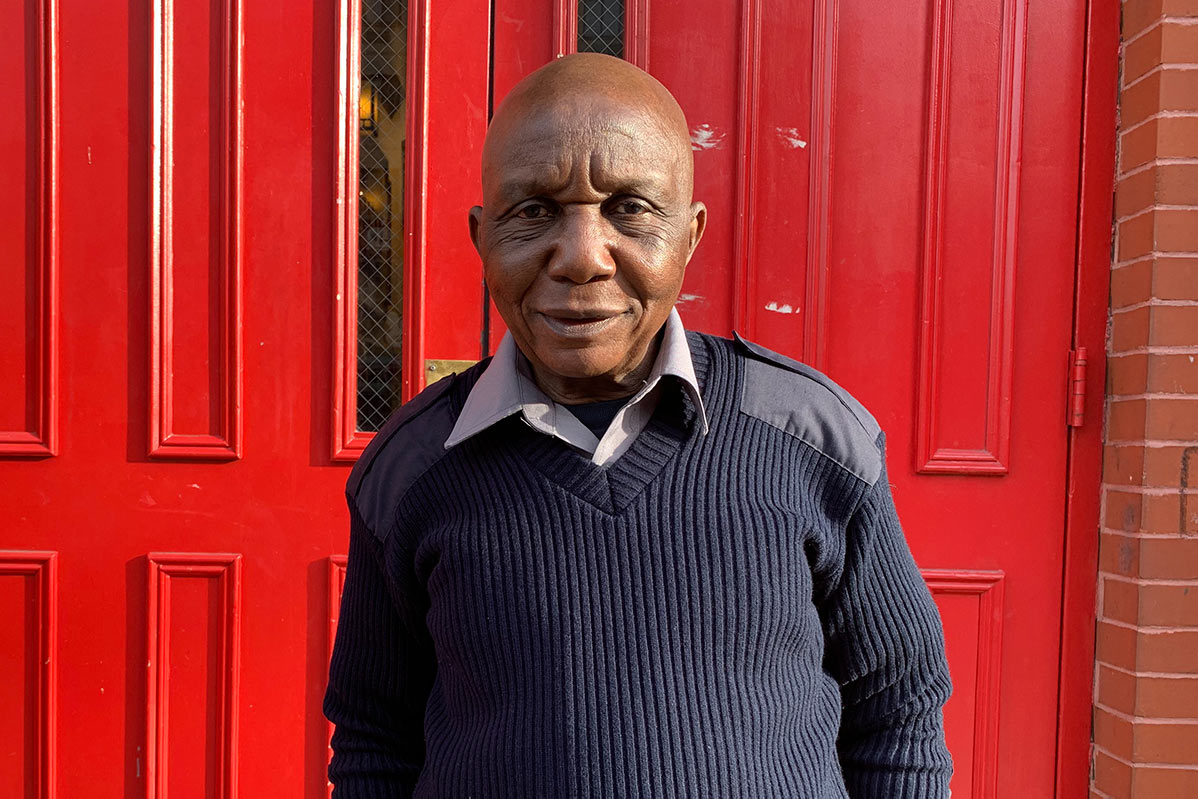 "I came to America from Nigeria, so the winter weather was entirely different from what I was used to. Coupled with my age, it would have been very difficult to survive without The Bowery Mission coming to my help." — Sunday, former client of The Bowery Mission
SOURCES
1NYC Department of Health and Mental Hygiene