Grit and Grace: A History of The Bowery Mission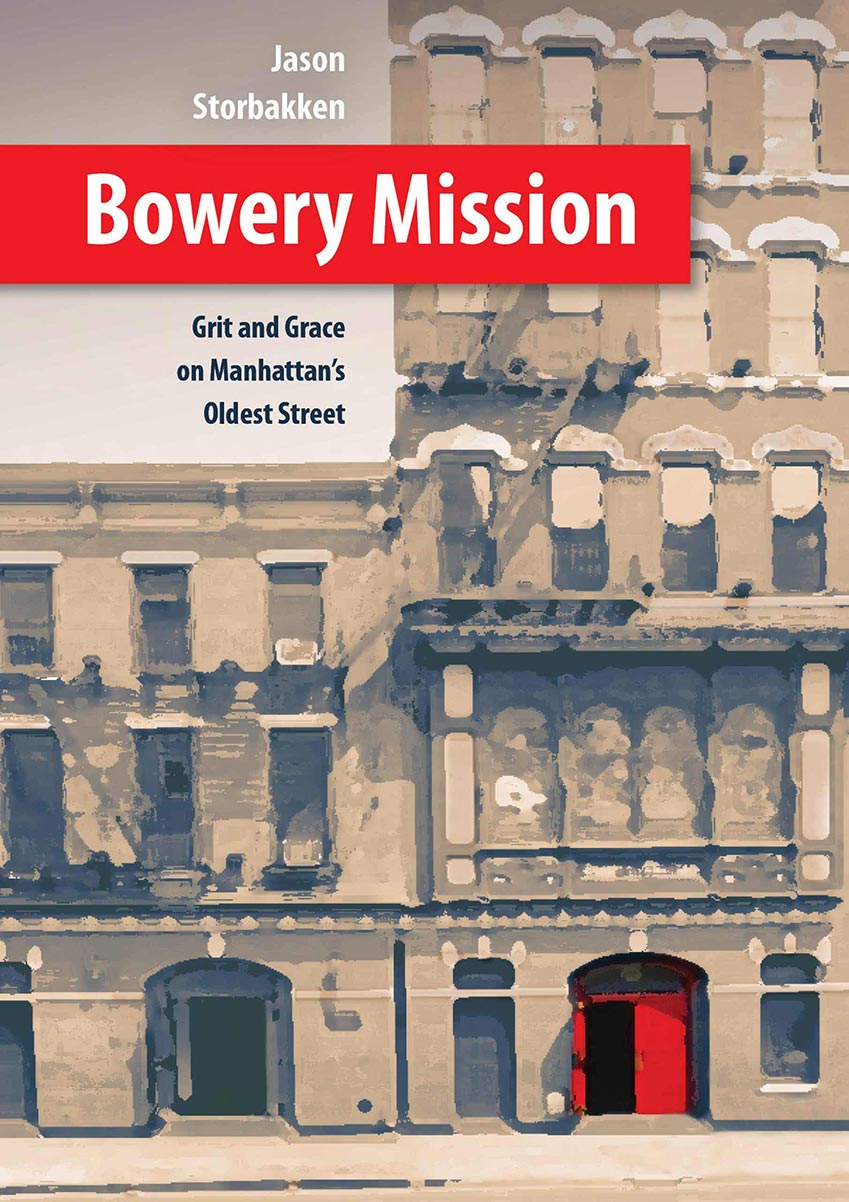 The Bowery Mission has a rich history caring for New York City and its residents experiencing homelessness, hunger and other crises. One of our long-time staffers, Jason Storbakken, has written Bowery Mission: Grit and Grace on Manhattan's Oldest Street, to retrace the Mission's colorful history and share about some of the illustrious characters that have entered our Red Doors.
---
140th Anniversary Celebration & Book Launch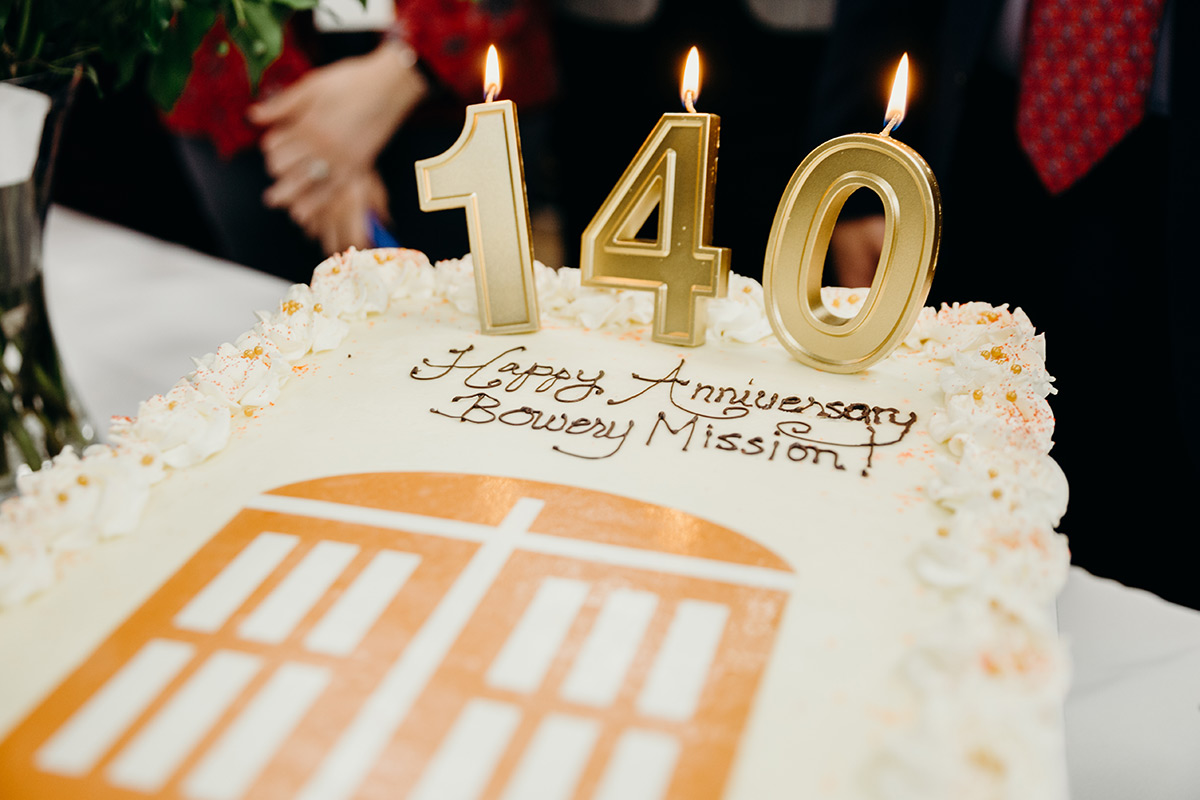 On Thursday, November 7th, 2019, The Bowery Mission marked 140 years since our organization was founded on the Bowery by Rev. Albert & Ellen Ruliffson. For fourteen decades, we have served New Yorkers experiencing homelessness with compassionate care services and life-transforming residential programs.
We gathered in The Bowery Mission's chapel to celebrate the milestone anniversary and look forward to a hope-filled future. The celebration included the newly-published book, Bowery Mission: Grit and Grace on Manhattan's Oldest Street.
During the celebration, author and staffer Jason Storbakken shared excerpts from the book and highlights from The Bowery Mission's history. Two men also shared personal stories mentioned in the book: Charles, who graduated from the Mission's residential programs and Reuben, whose father was deeply impacted by the community at the Mission.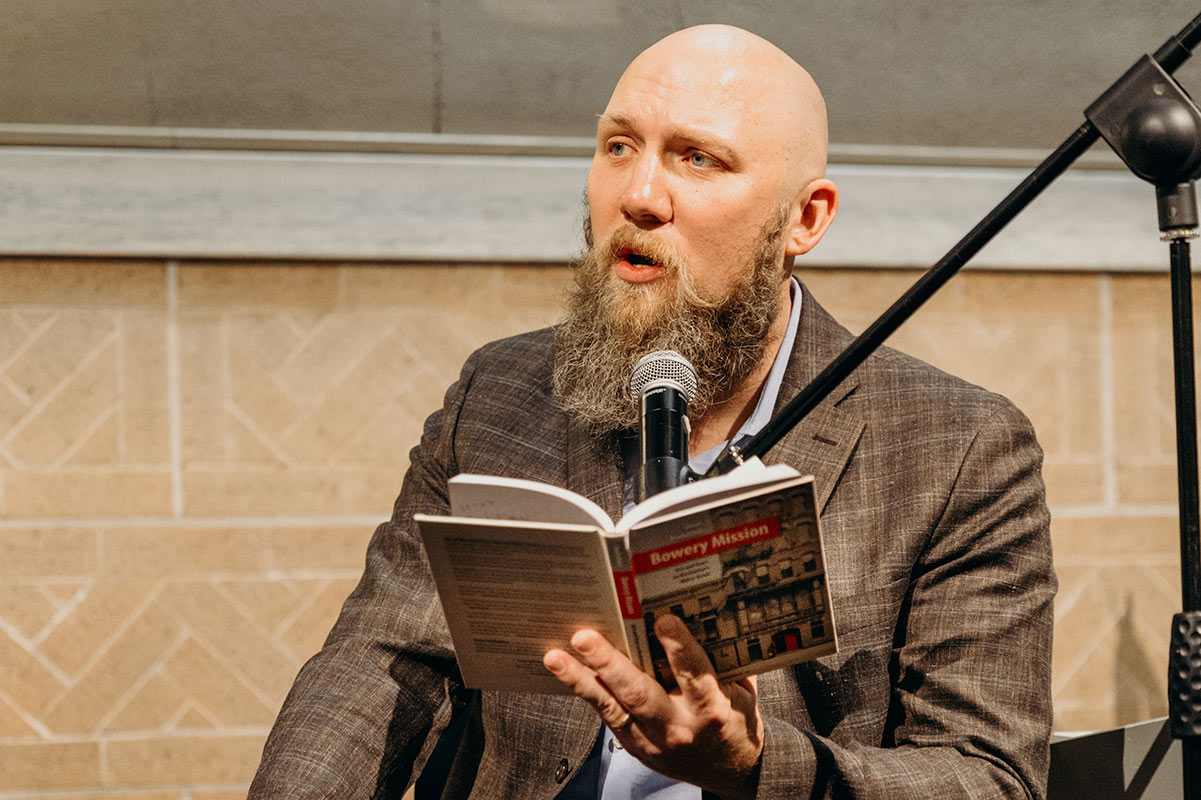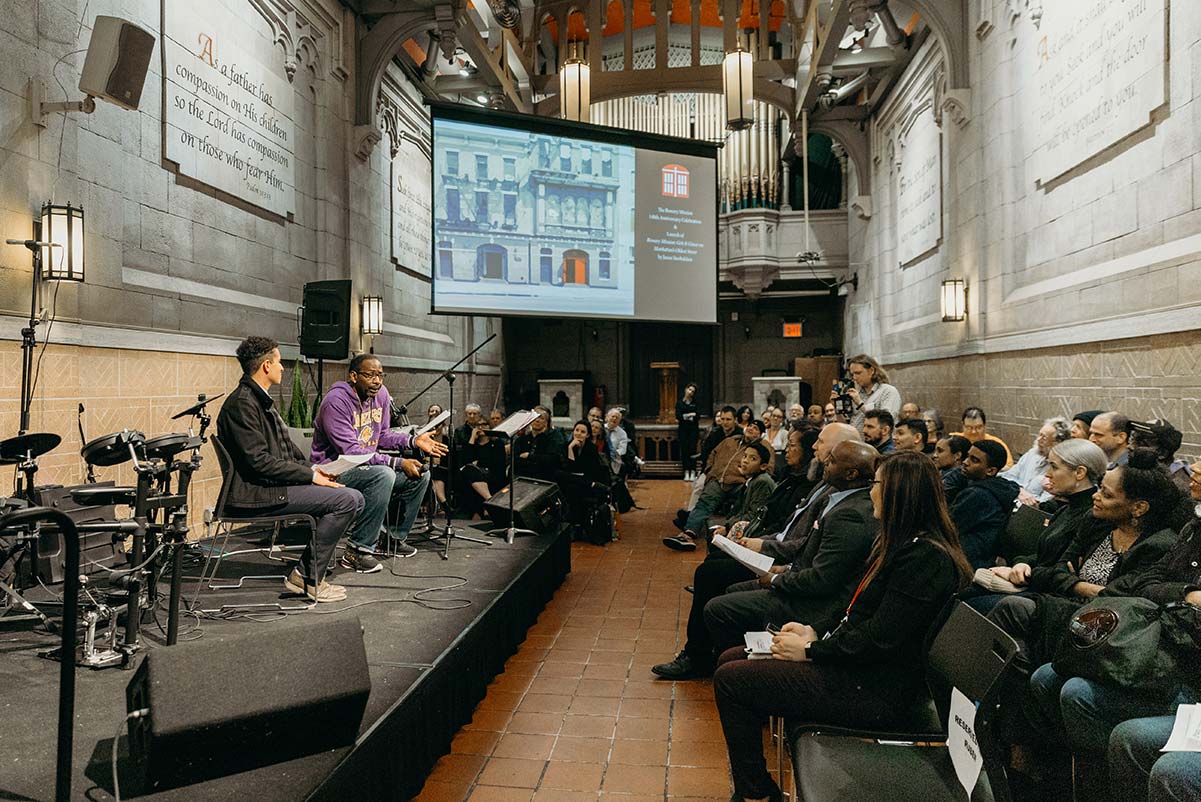 ---
Meet Jason: Book Tour Details
November 9
7:00pm
Groffdale Mennonite Church
168 N. Groffdale Rd. Leola, PA 17540
December 8
9:00am
Redeemer Lincoln Square
NY Society for Ethical Culture
2 West 64th Street, New York, NY 10023
12:00pm
Chelsea Community Church
346 West 20th Street, New York, NY 10011
January 12
Community Mennonite Church
328 West Orange Street, Lancaster, PA 17603
February 2
11:00am
House of Hope Presbyterian
8454 248th St, Bellerose, New York 11426