Donating Goods
When you donate clothing, food and other goods to The Bowery Mission, you impact the lives of the poor and homeless in the New York metro area. Each year, our donors and volunteers help the Mission provide more than 46,380 articles of clothing to men and women in desperate need of help.
We have listed below our commonly needed items. Due to our program needs and space restrictions, we also list items that we can't accept. We generally cannot accept any items that are broken, damaged or unclean/worn. We also cannot accept any off-season clothing items.
We gratefully accept donations Monday – Saturday, 7am – 7pm at the front desk of our Bowery campus (227 Bowery) in Manhattan. If you have any questions regarding your donation, please email donategoods@bowery.org.
If you drop off the item(s) in person, you will be given an in-kind gift receipt that describes the donation. If the value exceeds $500 and you claim the donation on your federal tax return, you may be required to file IRS Form 8283 and obtain an appraisal of the value.
Thank you for considering a gift-in-kind donation to The Bowery Mission to help our neighbors in need.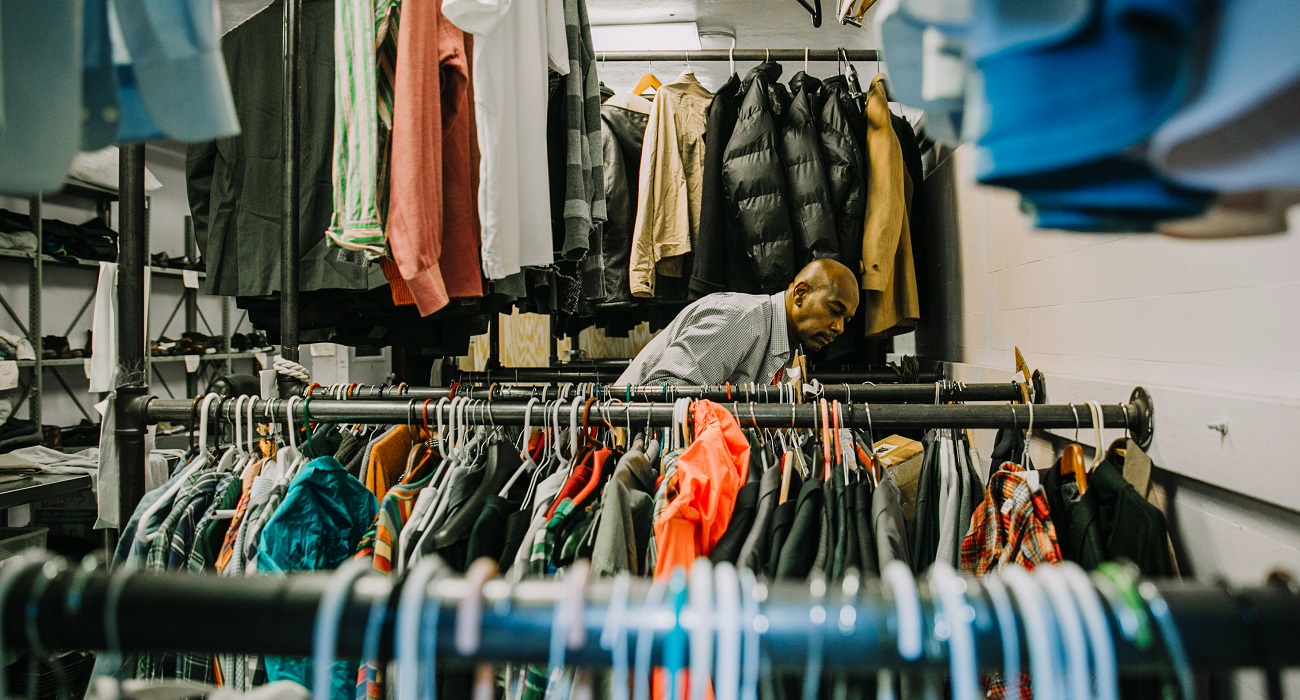 Donating Clothes
Clean clothes provide a great deal of relief to a neighbor experiencing homelessness. After being out on the streets or in the subways, our guests feel a sense of restored dignity from a change of clothing. Donations of professional attire also help our guests who are interviewing for jobs.
Accepted
Men's clothing & shoes (clean, new/gently used). Most needed items include jeans; professional clothing and shoes; and new underwear, undershirts (large sizes) and socks.
Winter season: coats, jackets, hats, gloves and scarves
Not Accepted
Used men's underwear, undershirts or socks
Women's clothing or shoes
Baby or children's clothing or shoes
Off-season clothing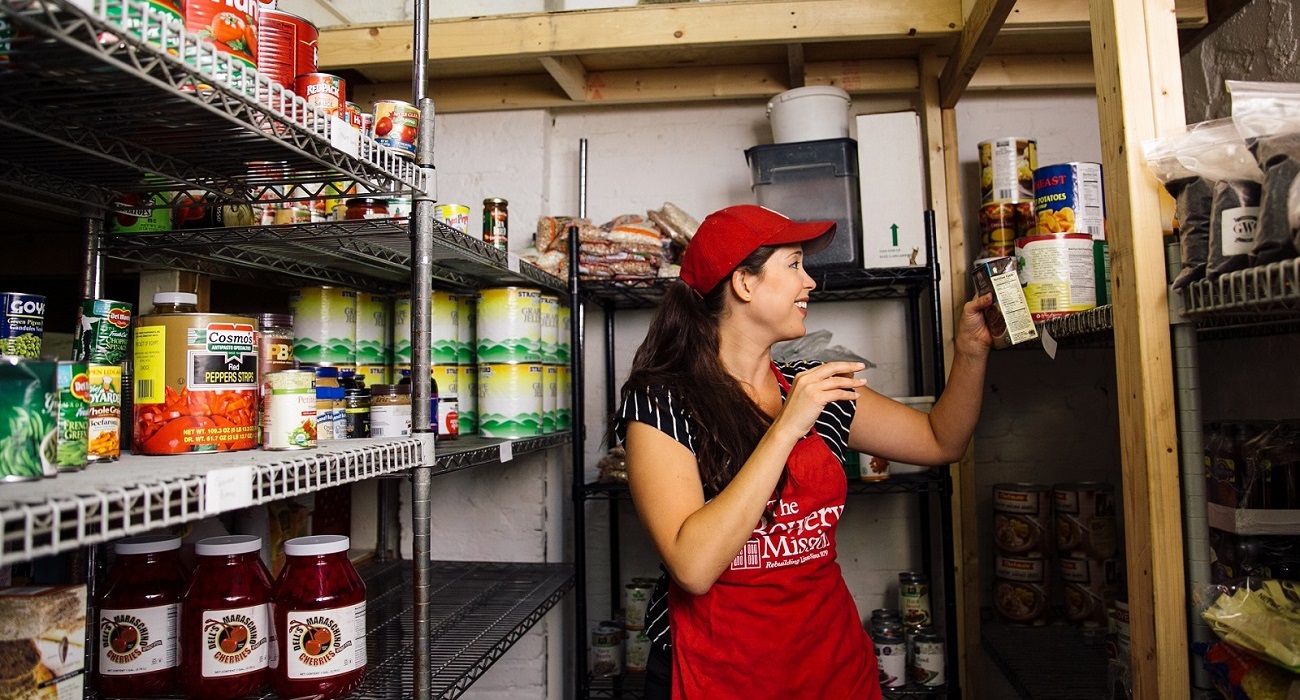 Donating Food
Thanks to the generosity of individuals and corporate donors, The Bowery Mission serves nearly 1,800 meals every day to the homeless and poor in the New York metro area. Your donations of food help make this possible.
Accepted
Canned and non-perishable
Prepared foods (fresh and sealed)
Fresh fruits & vegetables
Not Accepted
Food that is partially open, used or eaten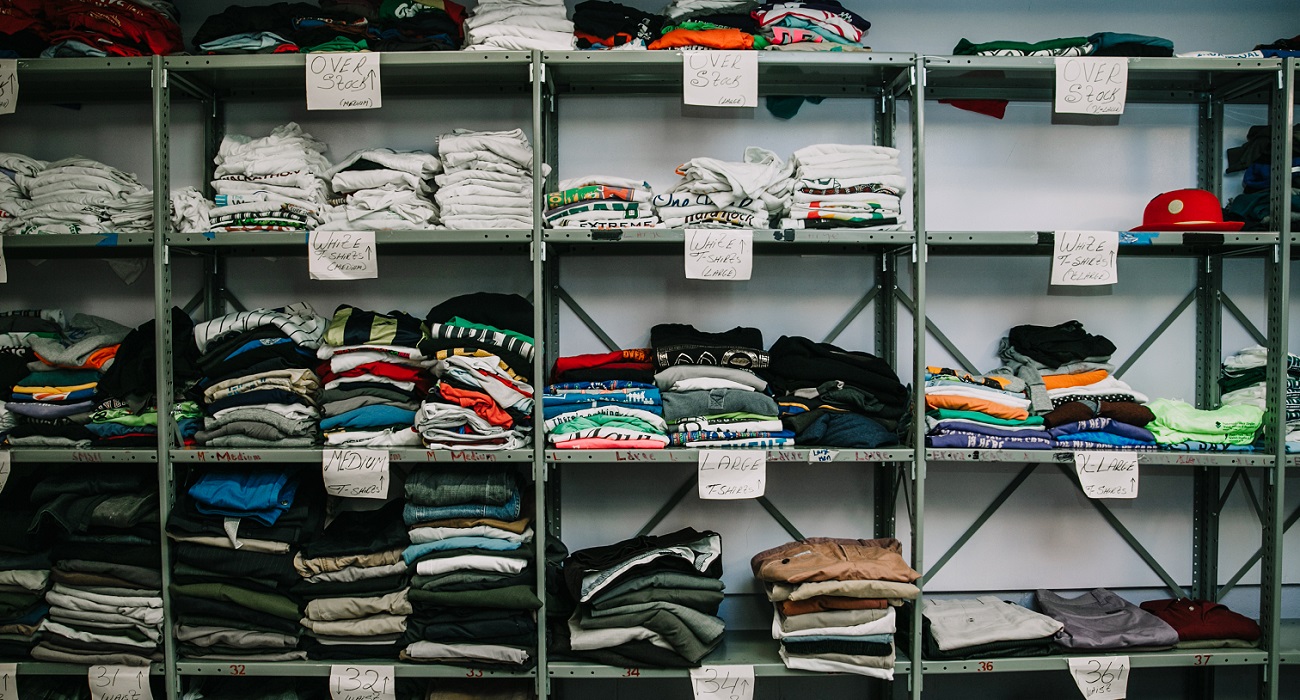 Donating Other Items
Accepted
Linens (new or gently used): bath towels, face cloths, twin-size sheets (not larger sizes), blankets and standard size pillowcases
Hygiene Items (new, travel size items preferred): soap, shampoo, conditioner, deodorant, toothbrush, toothpaste, shaving cream, razors and feminine hygiene products (only in unopened, fully sealed outer packaging; individual pieces cannot be accepted)
Not Accepted
Furniture: couches, dressers, dining tables, chairs, bookcases, desks, coffee tables
Mattresses or bed frames
Appliances: refrigerators, freezers, microwaves
Kitchenware/Housewares: plates, bowls, silverware, glassware, cooking utensils, pots and pans, lamps
Pillows or comforters
Office Supplies
TVs, computers or electronic devices
Toys
Books
Baby items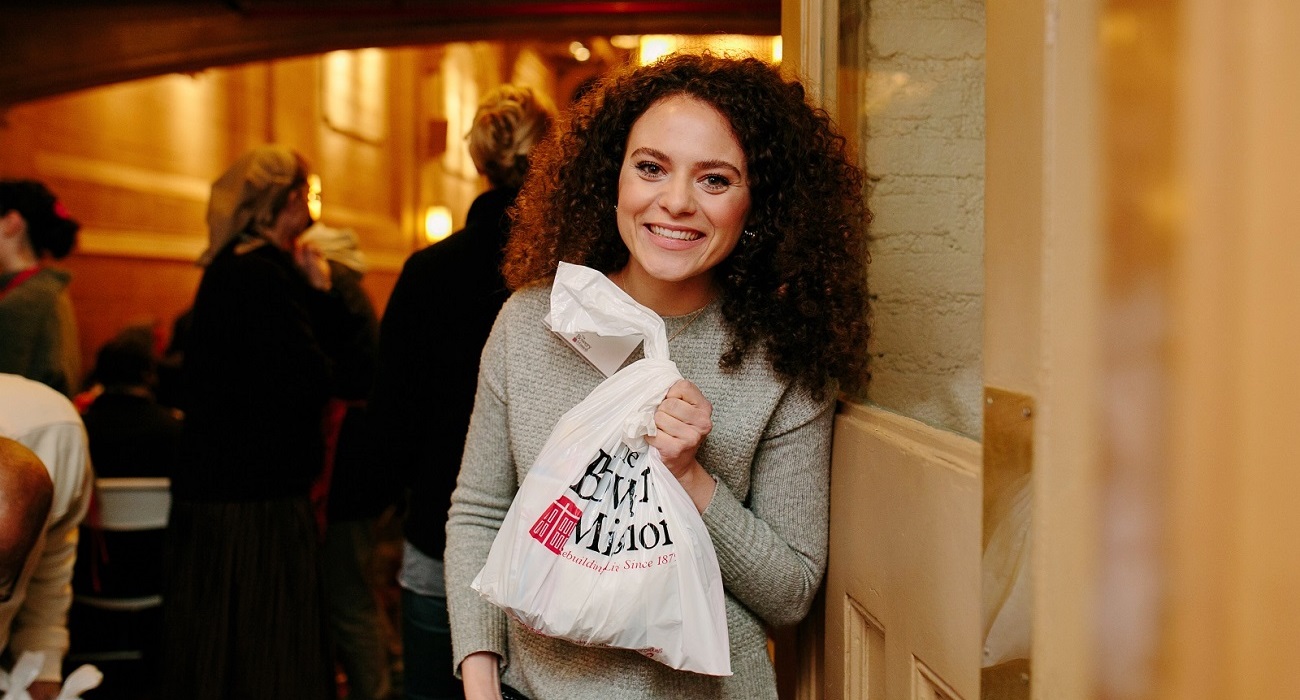 Donating Blessing Bags
We are always able to utilize personal size hygiene items and cold weather clothing necessities for the community we serve. During the Thanksgiving season, we make a special appeal for these items and package them into "Blessing Bags"—a practical gift for each of our Thanksgiving guests who are homeless or in-need. We prepare over 2,000 Blessing Bags for Thanksgiving Day alone!
Essential items for Thanksgiving Blessing Bags
Travel-size liquid soap
Travel-size shampoo
Travel-size deodorant
Travel-size toothpaste
Toothbrush
Travel-size shaving cream
Razors
Underwear (preferably L-XXL sizes)
Socks (white and black)
Hats
Gloves
Baby wipes
Travel-size mouthwash (non-alcoholic)
Comb
Nail clippers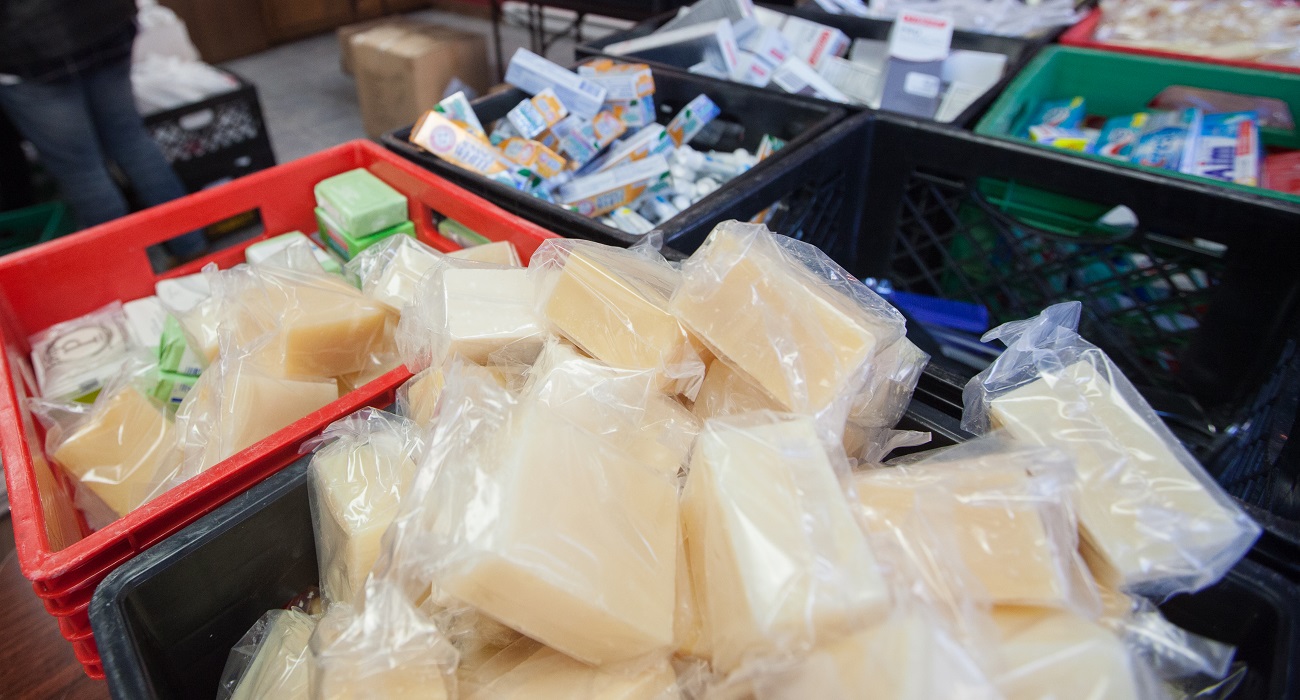 Hosting a Food or Clothing Drive
If you are considering a clothing drive at your organization, workplace, school, or congregation, please let us know by emailing donategoods@bowery.org. We will work with you to launch a successful drive that will bless those we serve.
Contact Us
What's next?
Find out other ways to donate