How We Help
Since the 1870s, The Bowery Mission has seen lives transformed from homelessness and poverty to dignity and flourishing. Everything we do is informed by our Core Values and Principles of Care. Learn more below about our programs for adults and children.
---
Programs For Adults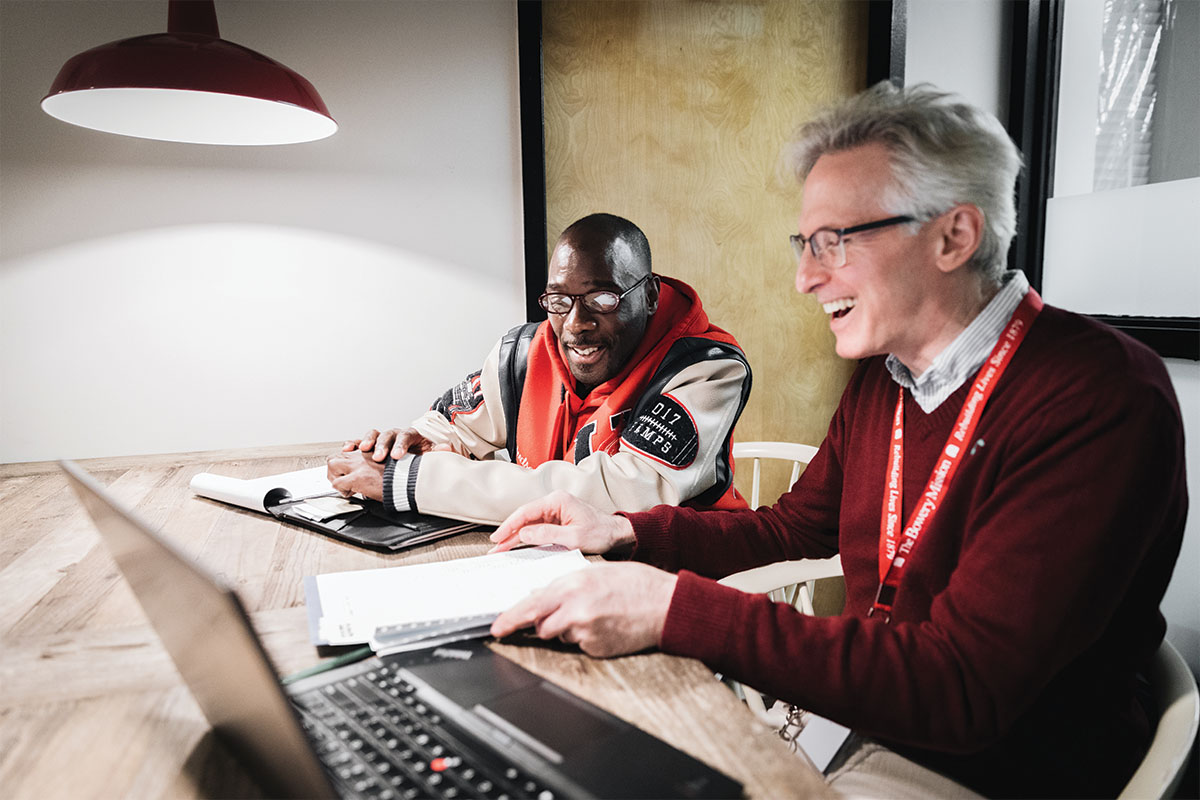 A one-size-fits-all approach cannot meet the complex needs of New Yorkers experiencing homelessness. We believe each person needs a community of care who values their goals and dreams, clearly understands their challenges and obstacles, and walks alongside them every step of the way, from homelessness to full recovery and independence.
The Bowery Mission's approach is highly relational and individualized to each person's needs. We address the needs of the whole person, providing customized activities and services within the context of a loving and supportive community.
Before joining our programs, adults partner with a counselor or social worker on an Individual Action Plan (IAP) with specific, measurable goals for wellness, recovery, employment, housing and more. The IAP is tailored to each person's needs, providing a new level of evidence-based, person-centered care.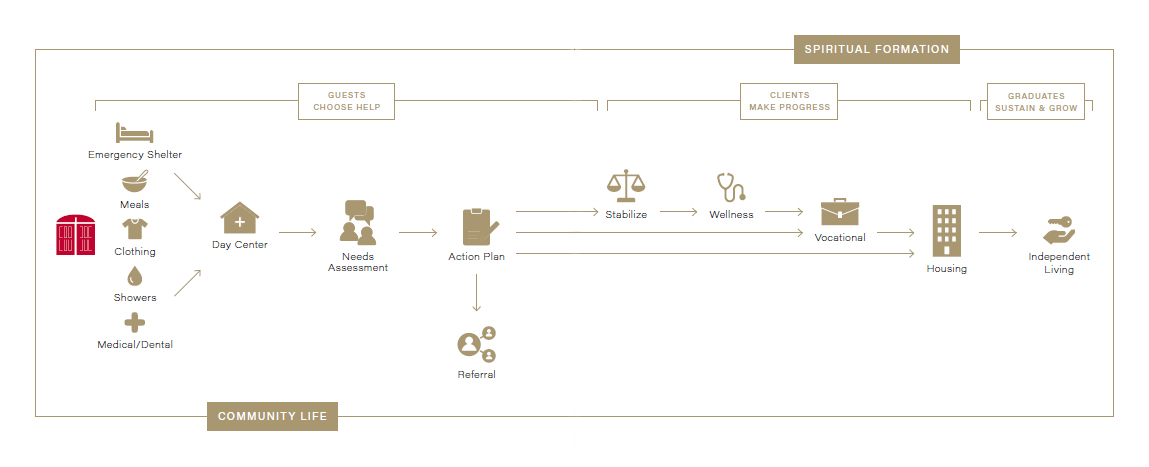 ---
Programs For Children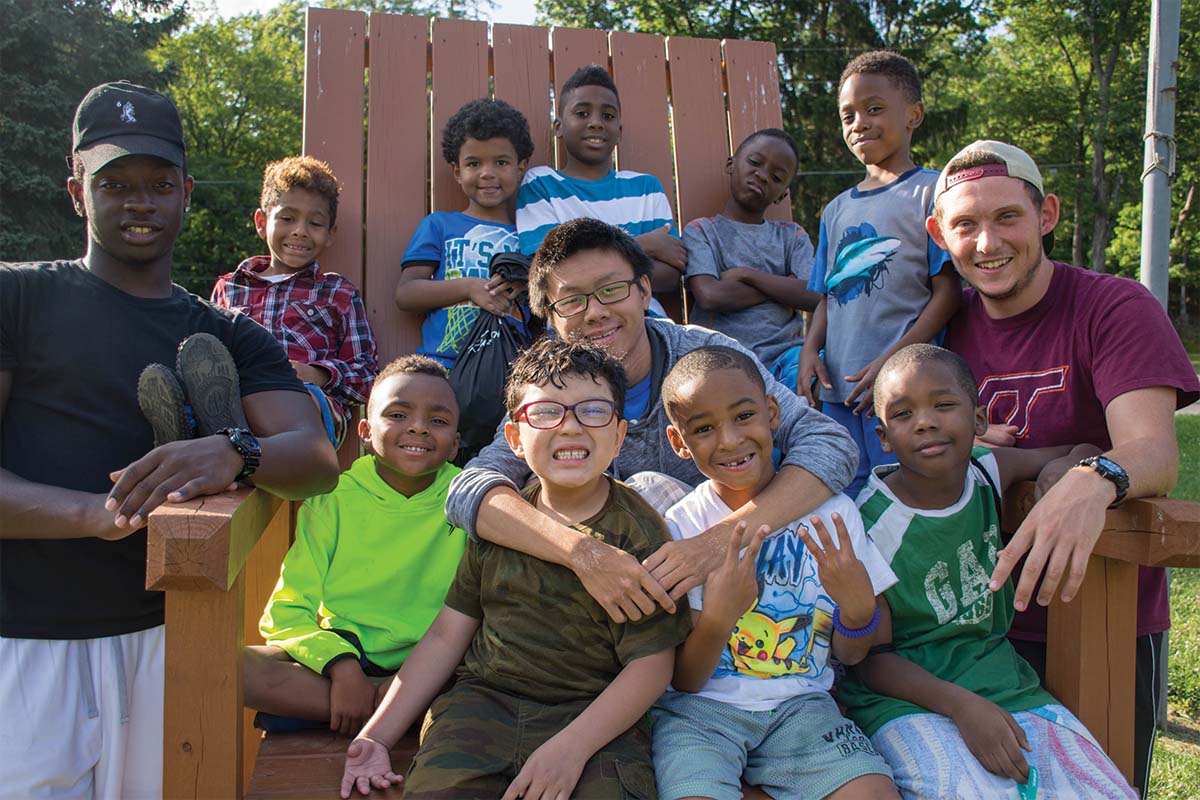 The Bowery Mission's programs for children — Mont Lawn Camp and City Camp — empower children from low-income neighborhoods to thrive and succeed through opportunities for leadership, skill-building and personal growth.
Our hands-on learning model equips children to grow into adults who are spiritually grounded, economically self-sufficient, have healthy relationships and positively contribute to their communities.
Through specially designed lessons and activities, children develop critical life skills:
Empathy: The ability to see things from others' perspectives, suspend judgment and actively listen.
Emotion Management: The ability to be aware of, and constructively handle, positive and challenging emotions.
Teamwork: The ability to collaborate, communicate and work effectively with others toward shared goals.
Responsibility: The ability to reliably meet commitments and fulfill obligations — even when it's hard.
Initiative: The ability to take action, sustain motivation and persevere toward a goal.
Problem Solving: The ability to plan, strategize and implement complex tasks.
SOURCE: David P. Weikart Center for Youth Program Quality
---
Principles of Care
What's next?
If you or someone you know is in crisis, The Bowery Mission can help.