Donate Stock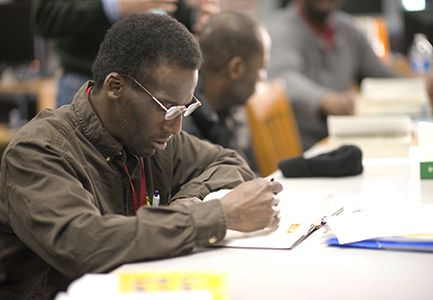 Thank you for considering a stock donation to The Bowery Mission.
Gifts of securities which have gone up in value since their purchase can provide additional benefits:
You receive a charitable income tax deduction equal to the fair market value of the securities if they have been held longer than one year.
You avoid capital gains tax.
How to Transfer Stock
Electronic Transfer
Your broker can transfer securities electronically into the Christian Herald Association account (the legal name of The Bowery Mission) at BMO Harris.
DTC Number: 2663
Agent Bank: 74777 (BMO Private Bank / SEI Private Trust)
Account Number: 000001404911
Account Name: Christian Herald Association – Operating Account (dba The Bowery Mission)
BMO Harris Contact: Christine Husson, email

[email protected]

or phone (561) 366-4219
Please instruct your broker to add your name to the transaction so that we can notify you promptly and provide a receipt for tax purposes. Otherwise, we may not be able to do so. Thank you.
Please contact Kim Collins, Director, Campaign & Major Gifts, email [email protected] or phone (212) 684-2800, Ext. 117 and let us know you are making a gift of stock. This is important to ensure proper receipt and acknowledgement of your gift.
Physical Transfer
You can forward your stock certificate(s) directly to The Bowery Mission. Each stock certificate requires a stock power form. The stock powers should be signed and the signature guaranteed by your local bank or broker.
Mail the stock powers, along with a letter indicating your intent to make a gift, to the address below. Under separate cover, send the stock certificate(s) to the same address. We recommend that you send the certificate(s) via registered mail or deliver them in person to:
Kim Collins
Director, Major Gifts & Campaign
The Bowery Mission
90 Lafayette Street
New York, NY 10013
(212) 684-2800, Ext. 117
The above information is not intended as legal or financial advice. Please consult your personal advisors for the applicability of these principles to your own situation.