Volunteer
Join us in our work to empower others! Without friends like you, The Bowery Mission simply could not meet the needs of people experiencing homelessness and hunger in the New York metro area. Serve a meal, tutor and mentor clients, offer a special or professional skill. You can make an impact in someone's life today.
Register online to volunteer
What to Know About On-site Volunteering
As The Bowery Mission cares for our most vulnerable neighbors, we are supported by volunteers in activities adjusted for social distancing and safety.
Volunteers must be healthy to serve. You should not volunteer if you or someone in your household:
Have tested positive for COVID-19 within the last 10 days.
Have experienced any cold or flu-like symptoms or gastrointestinal issues in the last 10 days (for a full list of symptoms click here).
Have been in contact with a person diagnosed with or showing symptoms of COVID-19 within the last 14 days.
We have put in place important safety measures and ask that you help us maintain the following:
All volunteers must be 18 years or older to serve.
No person with a prior felony in any state, will be able to volunteer.
No person with court-ordered community service requirements or papers will be accommodated.
No person will be able to volunteer within one year of receiving any services from

The Bowery Mission.

No electric scooters, bikes and other electronic transportation devices are allowed inside any of our Bowery Mission buildings due to the potential hazard they may bring. In addition, regular bicycles (push pedal bikes) may not be stored inside any building.
We Love our Volunteers!
Last year...

Nearly 6,600 volunteers served with us to care for neighbors in need
Volunteers helped us prepare and serve more than 258,000 meals

Volunteers donated more than 26,000 hours of their time. That much time is equivalent to 3 years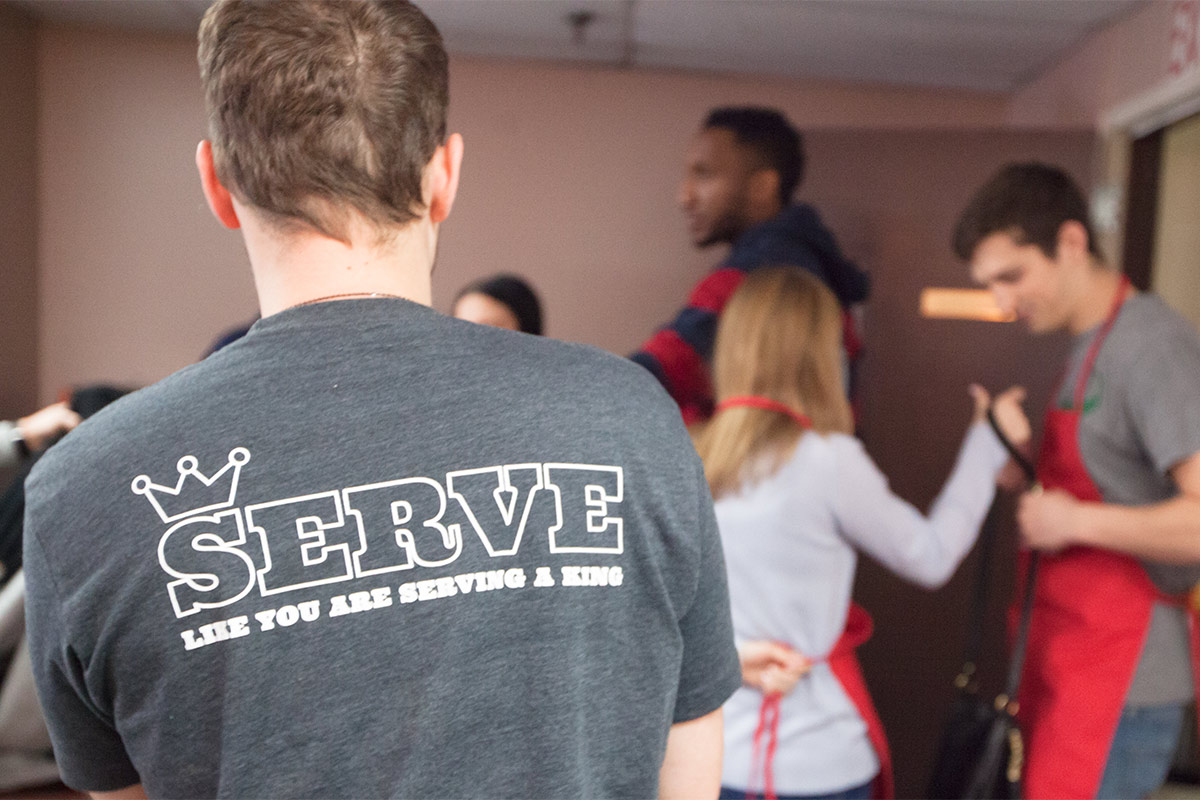 "The staff were extremely helpful and friendly. I was nervous about volunteering but the staff made me feel at home, which really allowed me to get the most out of the experience because I wasn't anxious throughout the day. Being able to help those who are at their most vulnerable was

very rewarding."
— Matthew, volunteer
---
Resources & Other Opportunities
FAQs
Get answers and see guidelines for volunteering
Make a Gift
Besides serving, you can support financially
---
Since the 1870s, The Bowery Mission has promoted the flourishing of New Yorkers overcoming homelessness and marginalization by providing compassionate services and transformative community. Every meal and service is an invitation to a community of care that helps clients make progress toward a transformed life of faith, sobriety, sustainable income and independent living. To empower children to thrive and succeed, The Bowery Mission also offers year-round opportunities for enrichment through Mont Lawn City Camp, culminating in summer camp for hundreds of children in the Poconos Region of Pennsylvania.
Get involved
Learn about more ways to get involved, visit www.bowery.org/get-involved