Volunteer
Outnumbering our staff by a ratio of over 100 to 1 each year, volunteers truly make life transformation possible. Join us in our work to empower others! Without friends like you, The Bowery Mission simply could not meet the needs of people experiencing homelessness and hunger in the New York metro area. Serve a meal, tutor and mentor clients, offer a special or professional skill. You can make an impact in someone's life today.
Register online to volunteer
We Love our Volunteers!
Last year...

Volunteers served more than 17,000 shifts

Volunteers came from all 50 states
Volunteers prepared and served more than 429,500 meals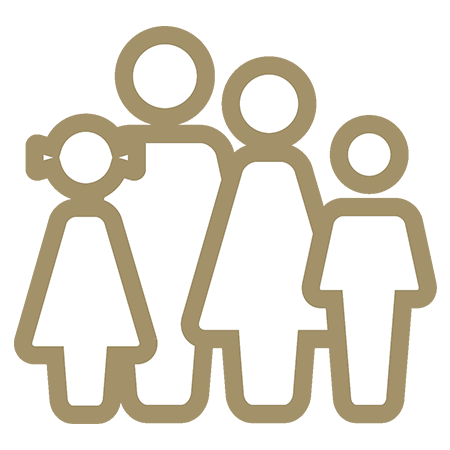 Through the efforts of our volunteers and staff, we served over 7,100 people

Volunteers donated more than 46,100 hours of their time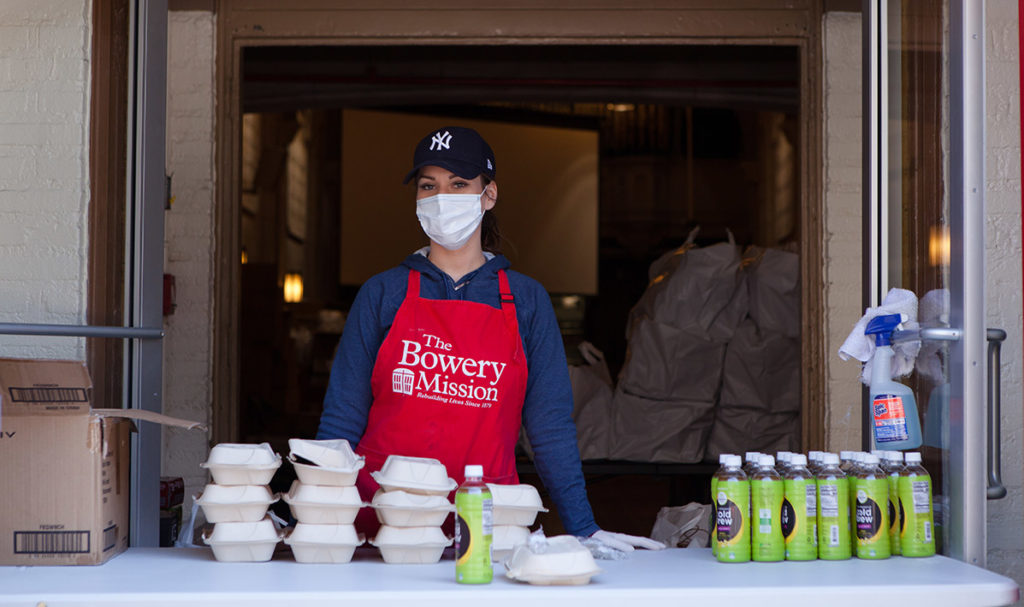 "I get to serve the community, make them smile, feed them a meal that they potentially otherwise would not receive. It's such a humbling experience....This is the community's safe spot, the one place they can come to and know that they're okay."
— Tabatha, volunteer during COVID-19
---
Resources & Other Opportunities
FAQs
Get answers and see guidelines for volunteering
Service Trips
Learn more about short-term opportunities for churches
Make a Gift
Besides serving, you can support financially
---
Since the 1870s, The Bowery Mission has served New Yorkers experiencing homelessness, hunger and other crises. Each meal and every service is an invitation to residential and community programs that help clients make progress towards individual goals such as regaining sobriety, reconnecting with family and faith, and preparing for work and independent living. To empower children to thrive and succeed, we also offer year-round opportunities for enrichment for youth.
Get Involved
Learn about more ways to get involved, visit www.bowery.org/get-involved