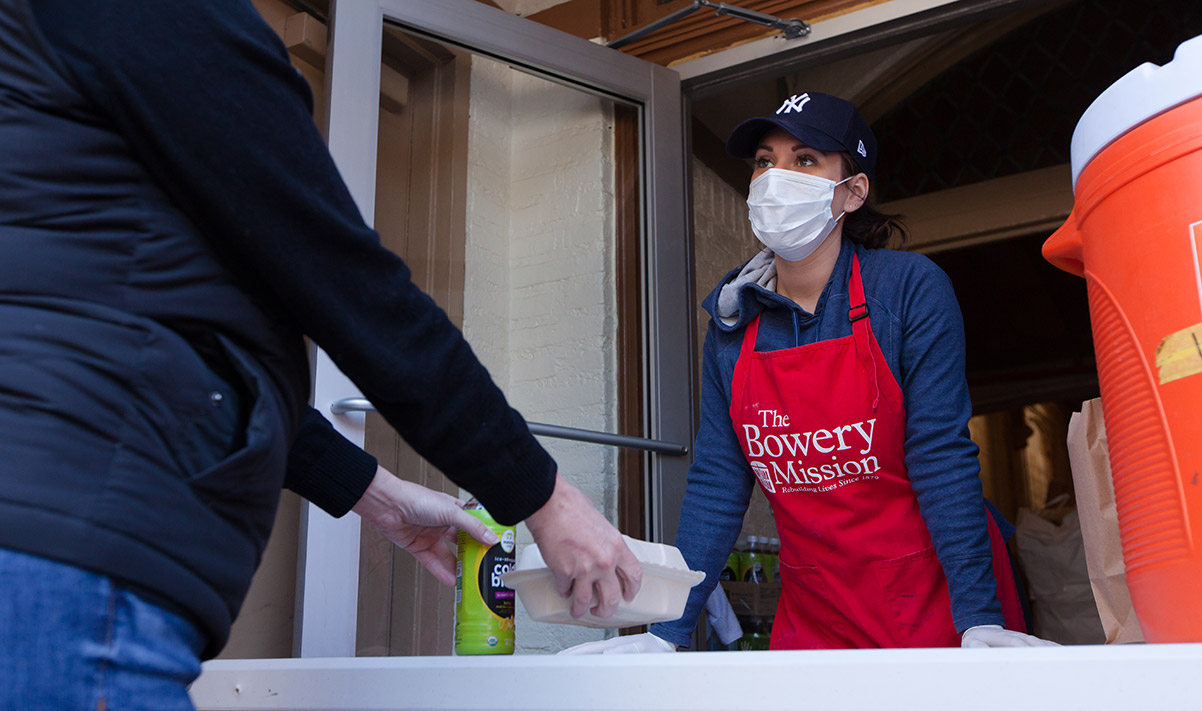 Provide Emergency Care Today
In the midst of the coronavirus (COVID-19), we remain committed to serve people struggling with homelessness, poverty and other crises – people who need our help now more than ever.
Your generous gift today will provide:
Nutritious meals
Safe shelter
Essential programs and services
Please note that our response to the coronavirus emergency is ongoing and wide-ranging. Your donation will help us provide emergency relief and meet emerging needs for as long as needed. Once emergency relief is no longer needed, your gift will be redirected to meet the ongoing needs of vulnerable neighbors, wherever it is needed most.
Your donation is being processed.
Please, correct the following information
Have questions or need help donating online?
Email us at [email protected] or call us at 1-800-BOWERY-1 (M-F, 9AM-5PM).