Corporate Fundraising Initiatives
The Bowery Mission collaborates with a broad range of highly-engaged partners who take the initiative to support our work through creative events and fundraisers. Your organization or team can engage staff, customers and business networks to sponsor life-giving care for neighbors experiencing homelessness, hunger and other crises. We are happy to partner with you by providing information about our programs and guidance as you plan your project.
Donate a Percentage of Proceeds
Organize a "Shop for a Cause" campaign or special event with proceeds benefiting The Bowery Mission.
Create a
Peer-to-Peer

Online Fundraiser

Mobilize your personal and professional networks towards a shared fundraising goal through our online platform.
Other Opportunities to Fundraise
Host a creative social media campaign, raffle or other project to raise funds. Contact us to discuss your ideas.
Important Guidelines
Thank you for your interest in fundraising for The Bowery Mission to bring awareness to homelessness and poverty in our city and to provide critical care for neighbors in need.
To ensure consistency of promotion and representation of The Bowery Mission, we request that all fundraising activities conducted on our behalf meet the following criteria:
Opportunity must align with The Bowery Mission's brand and organizational goals.
Any reference to The Bowery Mission's name or trademark must be approved by The Bowery Mission in advance of your project.
Opportunity must be submitted with adequate time for review and approval by The Bowery Mission before you begin promoting your fundraiser (recommended minimum 3-4 weeks).
Opportunity must comply with The Bowery Mission's Intellectual Property Guidelines.
Please note: Due to the number of requests we receive, we cannot commit to cross-promotion or social media mentions of your fundraiser without an agreed financial commitment.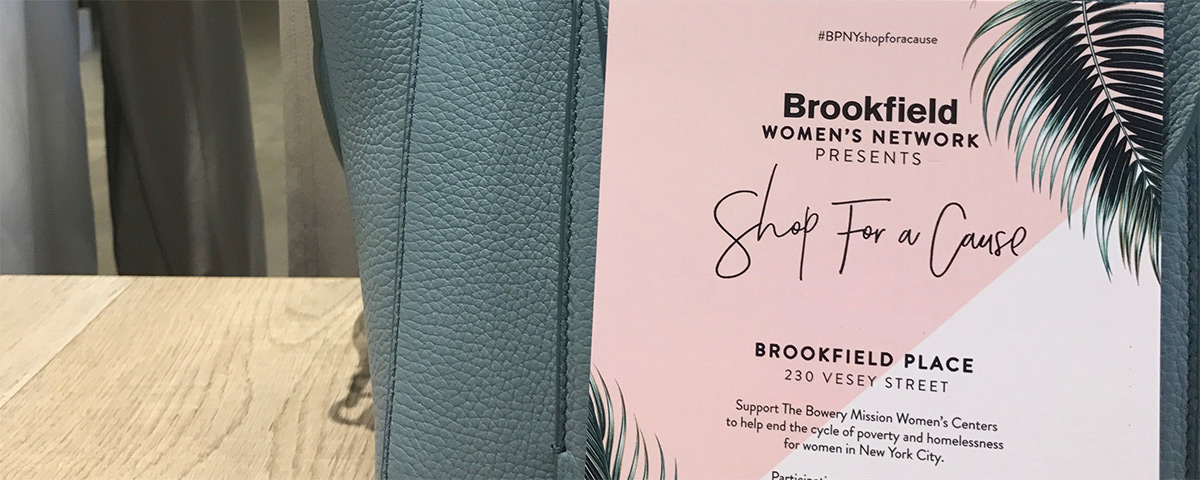 Donate a Percentage of Proceeds
Companies, restaurants, retailers and online stores can invite their customers to join in giving back by donating a percentage of sales, or a dollar amount per item sold, to support The Bowery Mission. For individuals, this is also a great way to leverage your skills in baking, painting, building or creating into an opportunity to raise funds for The Bowery Mission! Individuals and teams can host a charity happy hour, game night or yoga class and donate the proceeds.
After reviewing the guidelines above, please tell us about your campaign in order to start a conversation.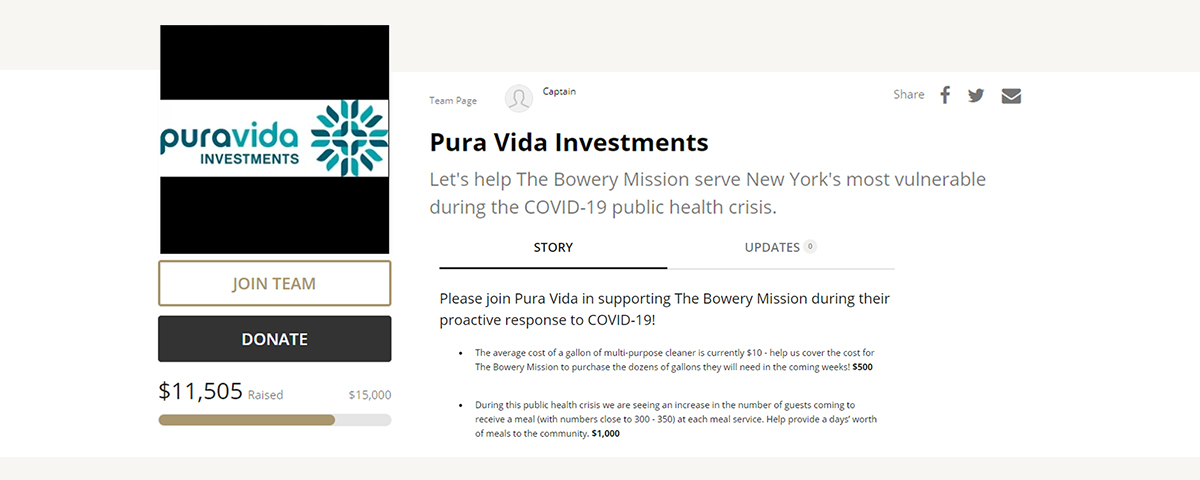 Host an Online Fundraiser
Our online fundraising platform is a great tool for mobilizing your personal and professional networks to care for people experiencing homelessness and hunger in New York City. It takes less than five minutes to set up your own fundraising page with your team goal, a dedicated URL and text explaining the impact that you're hoping to make. You can customize the content or use the default information already provided. There are options for both individuals and teams. This is a great opportunity to align with a special event or holiday occasion.
Individuals can also explore whether their employer has a matching gifts program, to increase their personal impact. Some companies who utilize our platform also choose to match the results of the fundraiser (or a certain dollar amount raised) with a corporate gift, which can help motivate individuals to contribute.
Providing a meal for one New Yorker in need at The Bowery Mission only costs $3.49 — so every contribution counts! Find additional levels of impact in the platform to help you choose your goal. See some successful campaigns here!
"Thanks so much for your help and guidance in setting this up, I'm so glad our employees were able to donate to such a great cause, and it really brought together the team. Looking forward to volunteering in person in the future again!"

Other Opportunites to Fundraise
Host a creative social media campaign, challenging your friends, co-workers and followers to participate and donate! Retailers can offer a benefit or discount to customers who donate at checkout. Organize a raffle, silent auction or other project to raise funds.
There are many ways for you to get involved and raise support for The Bowery Mission's programs. Please contact us to discuss your creative ideas.
---
Learn about partnership opportunities
For more information about other opportunities, please visit www.bowery.org/partnerships