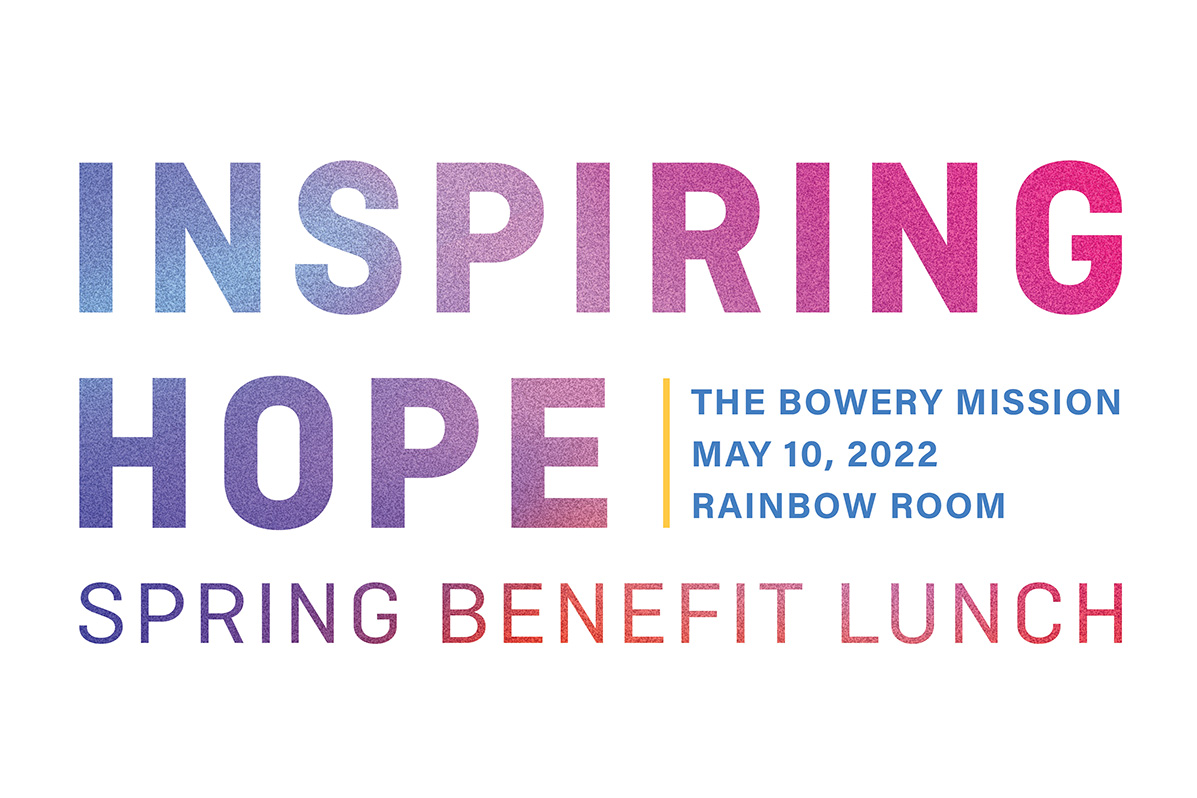 Thank you for your support!
On Tuesday afternoon, May 10, The Bowery Mission hosted our 8th annual Inspiring Hope Spring Benefit Lunch. During the event, we were inspired to hear from Virginie Morgon, CEO of Eurazeo and a champion for vulnerable New Yorkers at The Bowery Mission during one of the most challenging moments in our history. We are grateful for such a partner and friend who cares so deeply for The Bowery Mission community. We also celebrated Mona who reflected on the care she received while at The Bowery Mission and how she is enjoying new life and independence now by God's grace. See her story below!

With the help of over 230 supporters who gathered at the iconic Rainbow Room, we raised more than $230,000 of critical funds for our Residential Programs for Women. Donations will benefit women seeking a caring and safe environment where they can experience God's love and heal from past trauma, overcome barriers to independence and achieve personal goals for life and work. Guests had the opportunity to gather with friends and meet new ones, sharing an inspiring and elegant lunch as we celebrated the impact of The Bowery Mission's work in New York City.
"Stepping out of your comfort zone requires courage and overcoming your fears. Some of The Bowery Mission clients have stepped out of abusive environments, which may seem easy to do but actually requires facing the fear of uncertainty."
– Kristy Fils-Aime, Program Director
2022 Inspiring Hope
---
Photo Gallery
Photo credit: 2022 Albert Cheung Photography, Keri Tan Photography
---
Mona's Story
During the event, we celebrated Mona, who has received renewed hope and a fresh start through The Bowery Mission. Despite struggling with life-controlling issues and unhealthy relationships, Mona was able to make life work and build a successful career as a bookkeeper. But when COVID-19 hit, the emotional toll of loneliness made life extra hard, and she fell back into unhealthy coping mechanisms. Thankfully, she was able to find community and receive support at The Bowery Mission and make significant steps forward in her life.
"I am a child of God and he put me back together and now I am living a good life."
–Mona, Inspiring Hope Attendee and Program Graduate
---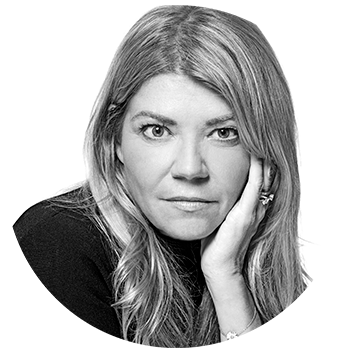 Keynote Speaker
Virginie Morgon
CEO of Eurazeo
Virginie Morgon is the CEO of Eurazeo, a position she has held since March 2018. Since joining Eurazeo's Executive Board in 2008, Ms. Morgon has accelerated the firm's diversification and growth, transforming Eurazeo into a leading, multi-strategy and international investment firm. Ms. Morgon also sits on the firm's various investment committees.

Read More

Under Ms. Morgon's guidance, Eurazeo currently manages over $34 billion in diversified assets, including $14 billion for third parties, and has 12 offices worldwide, including Paris, New York, Sao Paolo, Seoul, Shanghai and London. Eurazeo's mission is to provide transformative investment solutions for companies across all market segments and sizes, from early-stage start-ups to multinational large-cap enterprises. Its solid institutional and family shareholder base and robust financial structure enable Eurazeo to form value-additive and long-term partnerships with the companies it supports.

Prior to joining Eurazeo in 2008, Ms. Morgon spent over 16 years as an investment banker at Lazard, where she advised international groups such as Air Liquide, Danone, Kingfisher, Publicis and Renault in New York, London and Paris. She was appointed the firm's youngest managing senior partner in 2001, based out of Paris.

Ms. Morgon is a prominent and vocal advocate for diversity and global equality and has been regularly ranked on Fortune's list of "Most Powerful Women International." She is a founding member of the Women's Forum for Economy & Society and serves as Co-Chair of the Paris Committee for Human Rights Watch. In recognition of her successful career and contribution to the economy, Ms. Morgon was made Knight of the Legion of Honor and Knight of the National Order of Merit, the two highest French civilian distinctions.

Ms. Morgon holds a degree from l'Institut d'Etudes Politiques de Paris and a Masters' degree in Economics and Management from the University of Bocconi in Milan, Italy. She is fluent in French, English and Italian and has worked in New York, Paris and London. Virginie Morgon is the proud mother of four children.

Ms. Morgon currently serves as an Independent Board Member for L'Oréal and Moncler. Her previous board appointments have included Accor Hotels and Vivendi.

Through her volunteering with and advocacy for The Bowery Mission, Ms. Morgon has experienced first-hand the organization's incredible impact on New Yorkers in need. Ms. Morgon and Eurazeo are proud to support The Bowery Mission's important cause and provided significant financial support throughout the pandemic and over the long-term.
---
Date & Time
Tuesday, May 10, 2022
12 - 2 p.m.
Location:
Rainbow Room
30 Rockefeller Plaza
65th Floor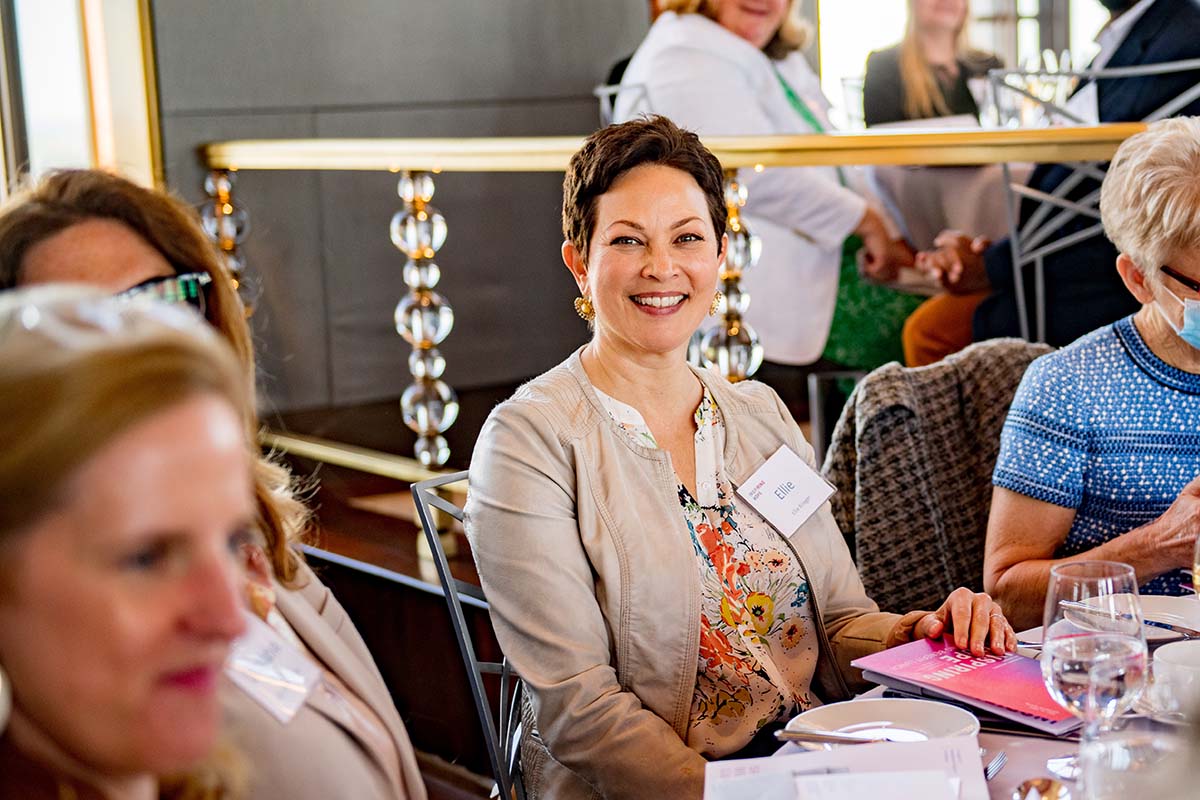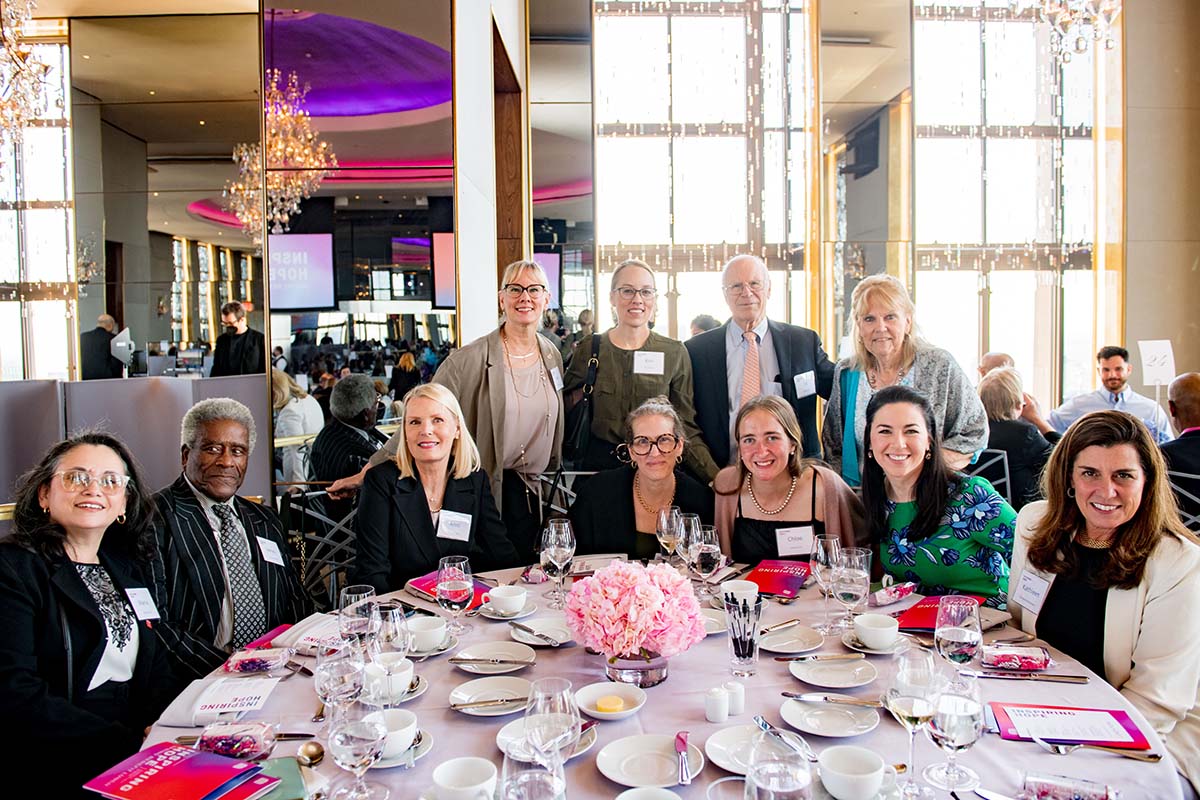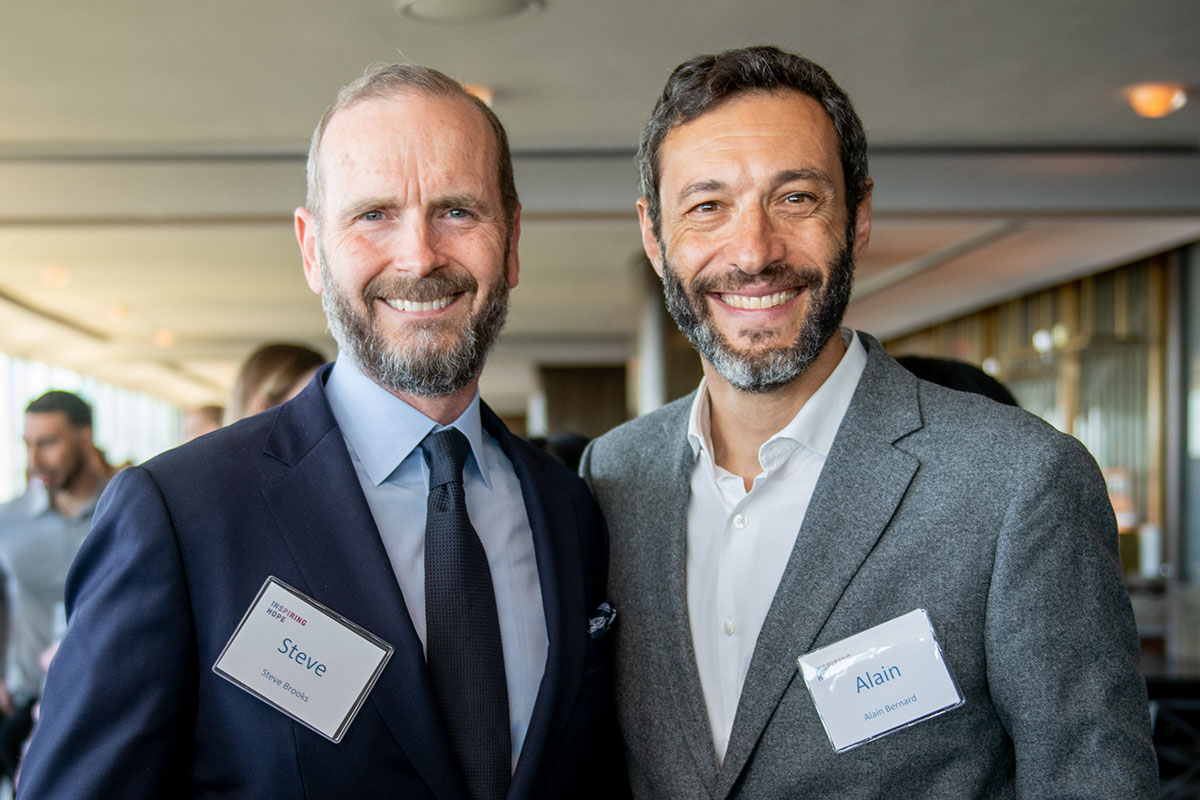 ---
Benefit Committee
Adams Family Foundation
Stephen L. Brooks
Amé Damaso
Summer & John Ellis
The Gaffigan Family and the Imagine Society
Wilma Jordan
Anna Lee-Winans
Marigay McKee
Blakely & John Stinebaugh
---
---
---
Walking Alongside Women
The Bowery Mission offers a safe haven for women in crisis — a supportive community where women can experience God's love and heal from homelessness, domestic violence and other traumas. We are proud to walk alongside women as they make progress toward their personal and professional dreams.

Read More

Who We Serve
Nearly 70 women find hope and healing at our Women's Center each year, thanks to support from friends like you. Some come seeking a safe place to heal from violence, abuse or other traumas. Others come seeking opportunities to build or rebuild their careers. Most have few safe places to turn.

How We Help
For 3 to 15 months, women live onsite and participate in services ranging from clinical counseling and support groups, Bible studies and discipleship, soft skills training, vocational training, job and housing placement and more. As they work through past hardships, women are surrounded by a highly supportive community committed to equipping them with the tools they need for life-long recovery and independence.

Where We're Located
Our home-like residence for women is located in the Harlem neighborhood of Manhattan. Women enjoy comfortable sleeping accommodations and access to a shared dining room, recreation room, chapel, computer lab, community garden and patio.
Thank you for considering a donation to support this event.
Donate
Contact Us
For more information about this or any other events, please contact [email protected].