Member of The Bowery Mission's COVID response team
bicycles across the United States to raise money for The Bowery Mission
Chuck Monts, who recently retired from The Bowery Mission at 62 years of age, after serving New Yorkers experiencing homelessness during the COVID pandemic, embarked on a 3,000-mile, cross country bicycling trip, "Bike for the Mission," setting off from The Union Rescue Mission in Los Angeles, CA on Saturday, June 5 at 7 a.m., and ending at The Bowery Mission on the Lower East Side of Manhattan on Saturday, July 31.
Chuck aims to raise $100,000 for The Bowery Mission, which provides transformational services and critical care to New Yorkers experiencing homelessness and hunger.
Chuck says that he witnessed The Bowery Mission staff quickly respond to the ever changing needs and crises in the NYC community during the pandemic, helping to meet critical needs in a time of uncertainty due to COVID-19 and a national racial reckoning.
"When New York City was told to 'stay at home', Chuck served on the team of essential workers that showed up every single day at The Bowery Mission to make sure New Yorkers without a home still had a place of hope….By taking this journey across the US and raising funds, Chuck is helping to ensure that the Mission's vital services continue in the months to come." — James Winans, CEO of The Bowery Mission
If you want to be a "mover" — i.e., walking, jogging, biking, swimming, working out on ellipticals — and participate in this fundraiser together with Chuck, create your own page and join the team below.
To stay updated on Chuck's progress, join the team's Facebook Group.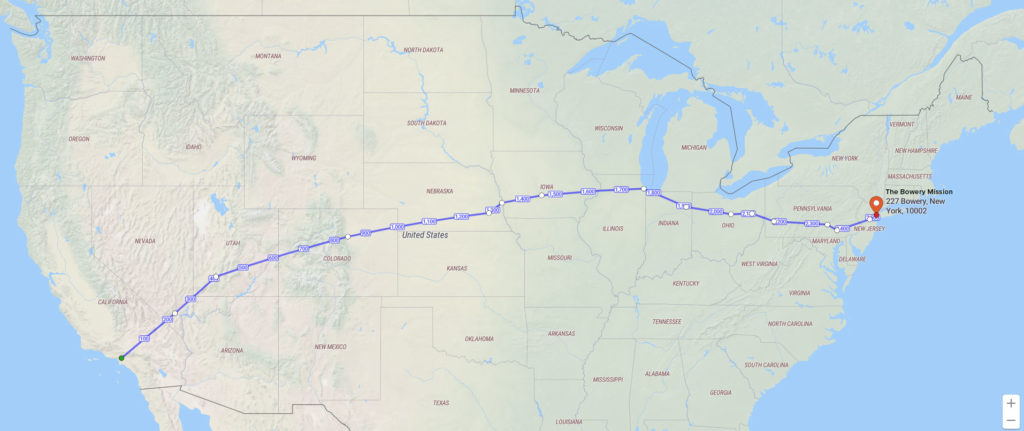 Chuck's cross-country route visits:
✅ Los Angeles, CA
✅ Las Vegas, NV
✅ southern Utah
✅ Denver CO
✅ Lincoln, NE
✅ Omaha, NE
✅ Des Moines, IA
✅ Chicago, IL
✅ Fort Wayne, IN
✅ Mansfield, OH
✅ East Canton, OH
✅ Pittsburgh, PA
Harrisburg, PA
Lancaster, PA
Edison, NJ
New York, NY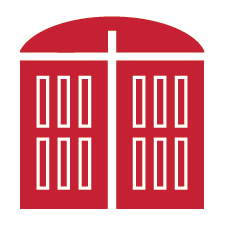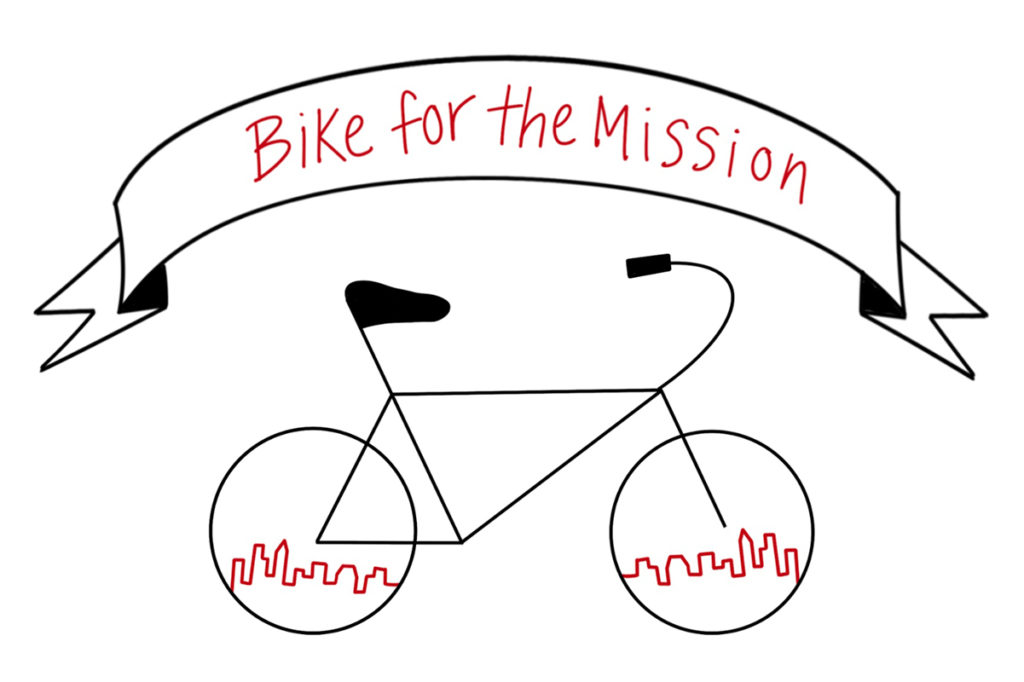 Updated from original post published on June 23, 2021.