2021 Annual Gala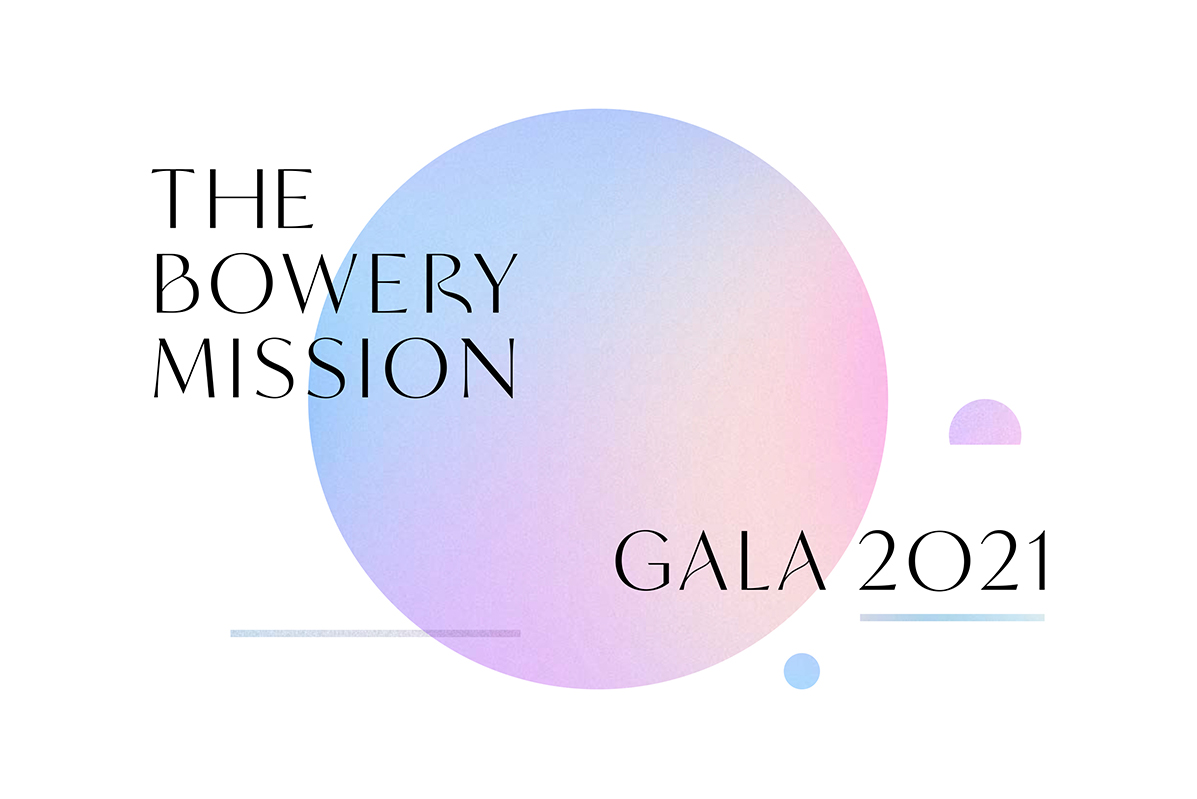 HONORING
COVID Heroes at The Bowery Mission
Staff and volunteers who have kept our front doors open
to care for our most vulnerable neighbors
June 10, 2021
7 - 8 p.m.
Each year, The Bowery Mission hosts its signature fundraising event, the Valentine Gala, at New York City's Plaza Hotel. Friends, supporters and leaders in our city come together to celebrate the life-transforming work of The Bowery Mission. Though we cannot meet in person this year due to COVID-19, we are excited to gather at our first ever virtual gala and to celebrate our very own COVID-19 heroes!
This Annual Gala will be an uplifting celebration of our heroes at The Bowery Mission. Through their hard work, courage, strength, resilience and compassion, they lived out the mission of The Bowery Mission, to care for New Yorkers in need, setting their lives on the line so that others could experience hope and life transformation.
---
Our COVID Heroes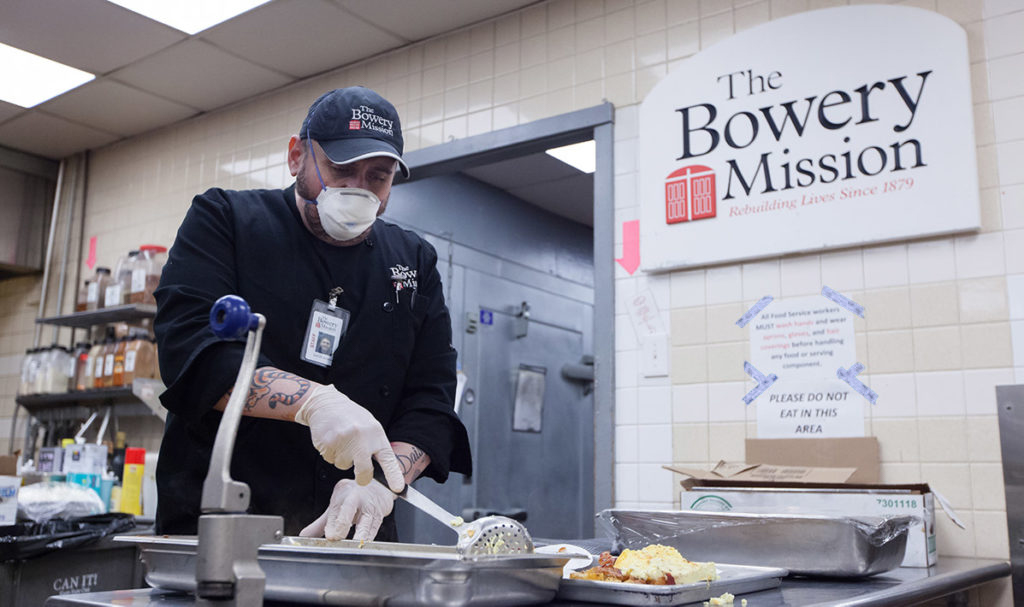 The Bowery Mission's faithful staff and volunteers — our very own essential workers — have risen to the occasion, responding to an unprecedented pandemic that shut down our city. Against all odds, they have gone to work day after day to diligently serve our guests and provide to-go meals, hygiene services, clean clothing, emergency shelter, caring counsel, life-transforming residential services and practical support for families.
---
Registration and Sponsorship
Join us at the Annual Gala! We also welcome you to invite friends, family and colleagues for a viewing party, a wonderful opportunity to introduce others to the life-transforming work of The Bowery Mission. Our team will help you create the perfect experience for your guests — whether all gathered at one location or viewing across multiple sites. Your participation and contribution will provide critical care and hope to neighbors in need.
---
The Impact
The Annual Gala raises funds for The Bowery Mission's essential meal, shelter and residential programs, which continue to serve New Yorkers in the face of COVID-19. Each hot meal and each night of shelter serves as an invitation to further life-transforming care experienced within a loving community of support. Even amidst the challenges of the pandemic, our guests and clients continue to grow in confidence and self-esteem, reconnect with family, deepen personal relationships and secure vocational and housing needs. Thanks to our generous donors, supporters and corporate partners, our Annual Gala has raised over $20,000,000 in the past 21 years. We are truly grateful for your support.
About The Bowery Mission
The Bowery Mission has served New Yorkers experiencing homelessness and hunger since the 1870s. Last year, The Bowery Mission provided more than 429,500 meals, 104,000 nights of shelter, 27,600 articles of clothing, 67,500 emergency showers and 1,500 onsite medical and optometry exams. Each meal and every service is an invitation to our Residential and Community Programs that help clients make progress toward a transformed life of faith, community, sobriety, sustainable income and independent living. To empower children to thrive and succeed, The Bowery Mission also offers year-round opportunities for enrichment through Mont Lawn City Camp, culminating in summer camp for hundreds of children in the Poconos Region of Pennsylvania.
Contact Us
For more information about this or any other events, please contact [email protected].