2021 Annual Gala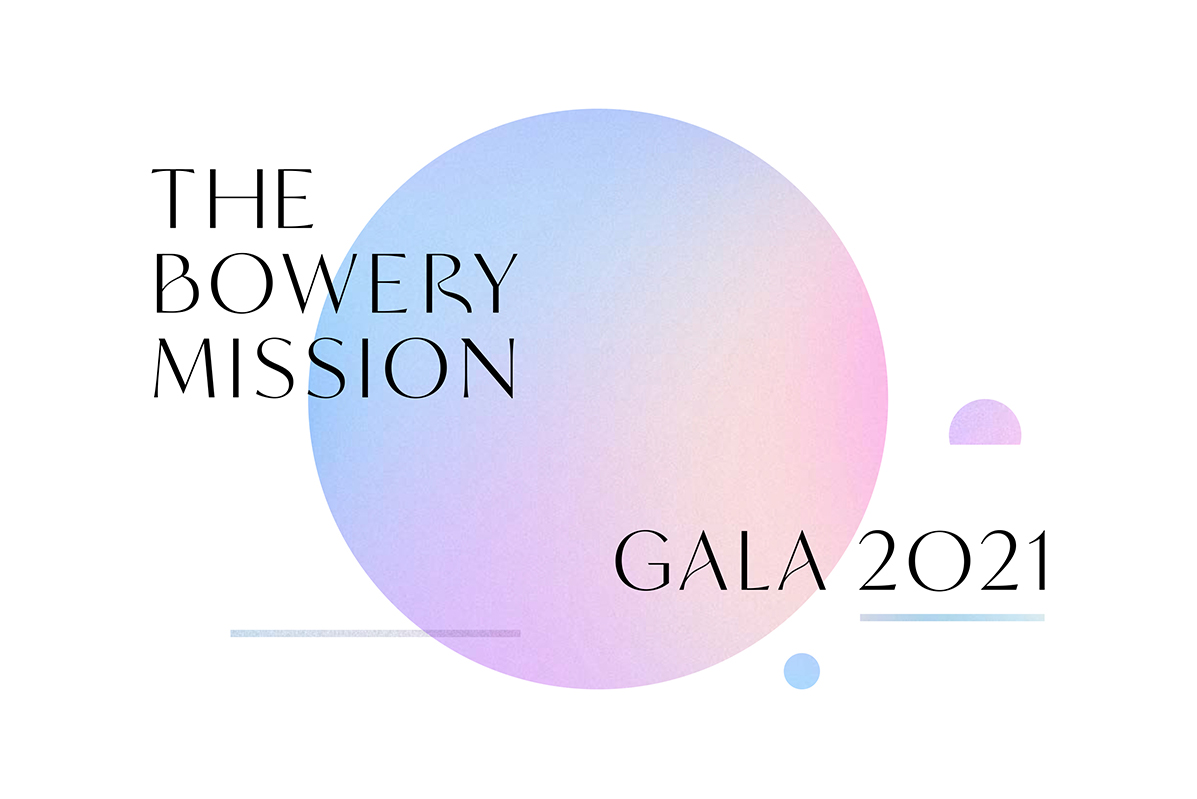 HONORING
COVID Heroes at The Bowery Mission
Staff and volunteers who have kept our front doors open
to care for our most vulnerable neighbors
Host
Gayle King
Co-host, CBS This Morning and
Editor-at-large of O the Oprah Magazine
Honorary Chair
Alain Bernard
2020 Gala Honoree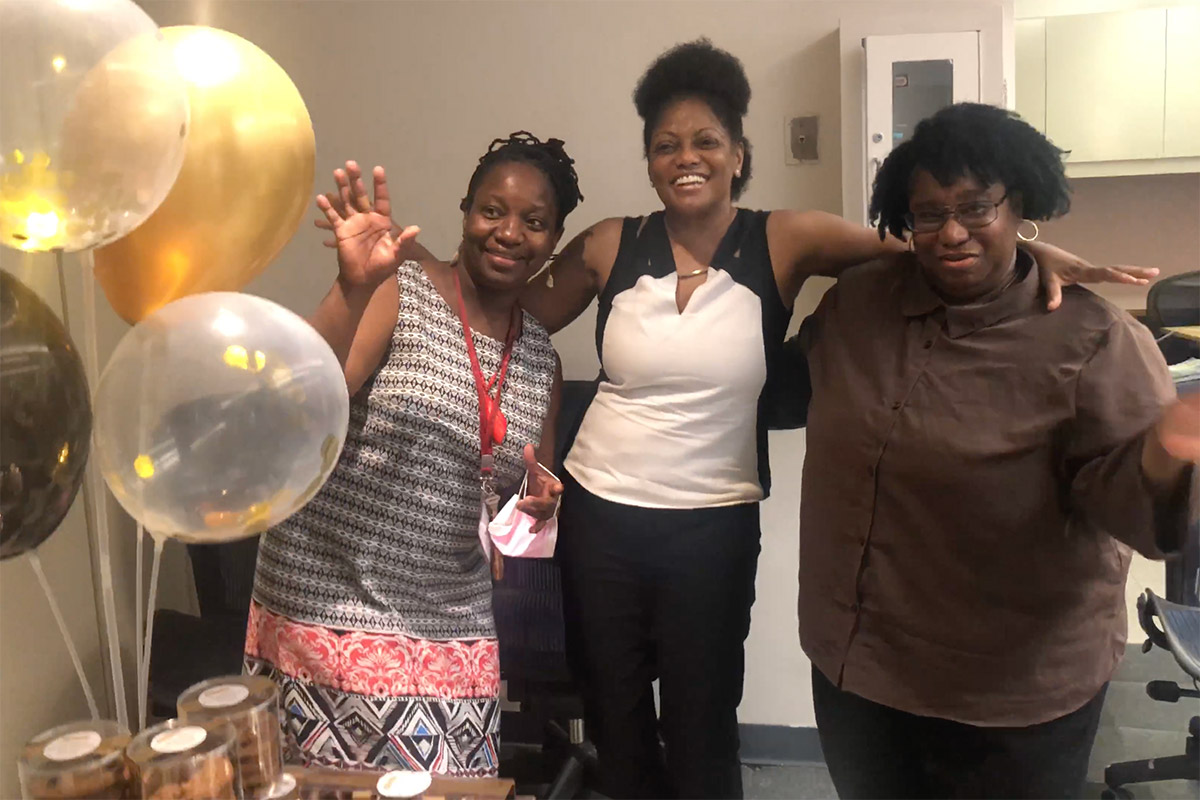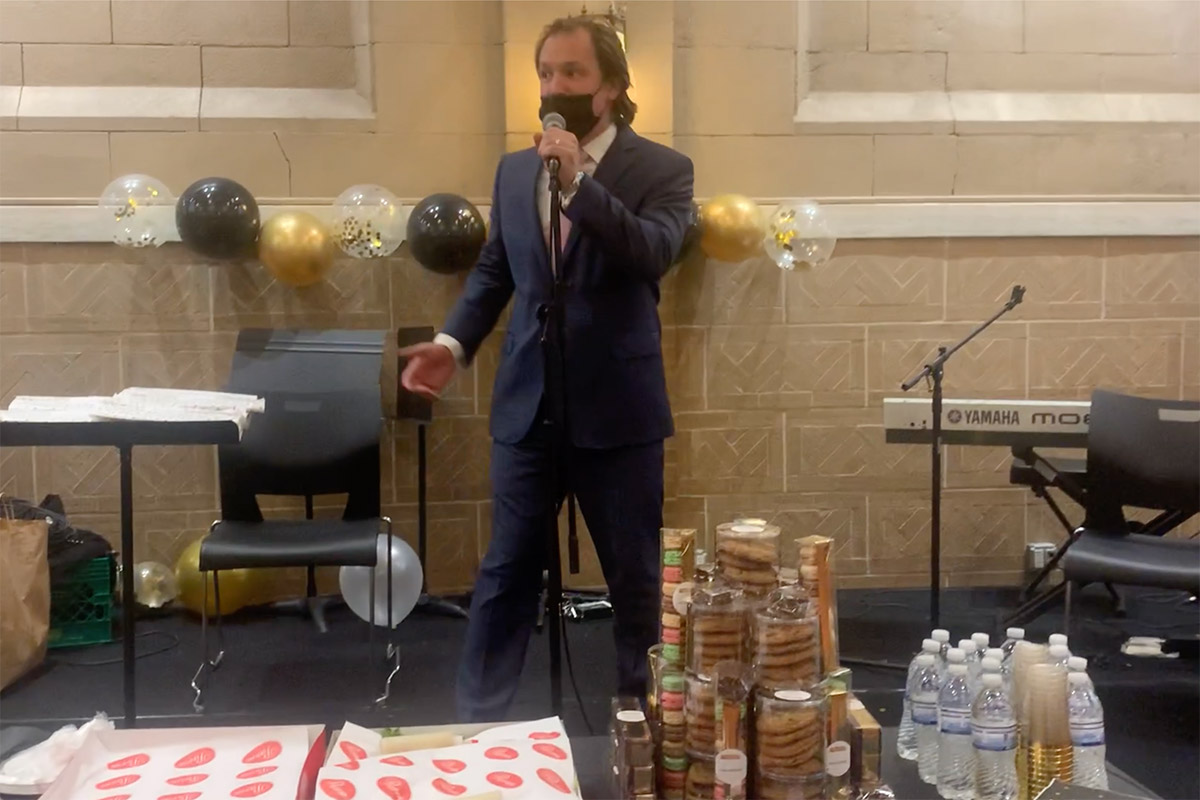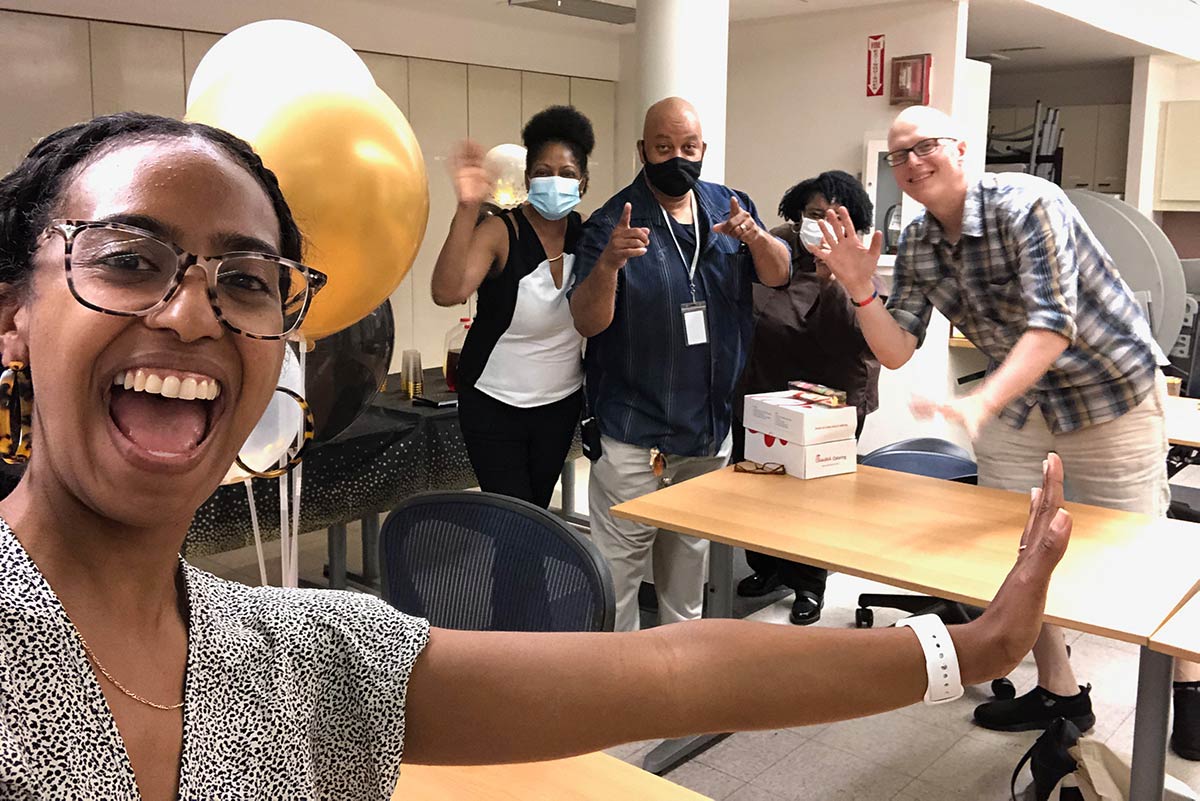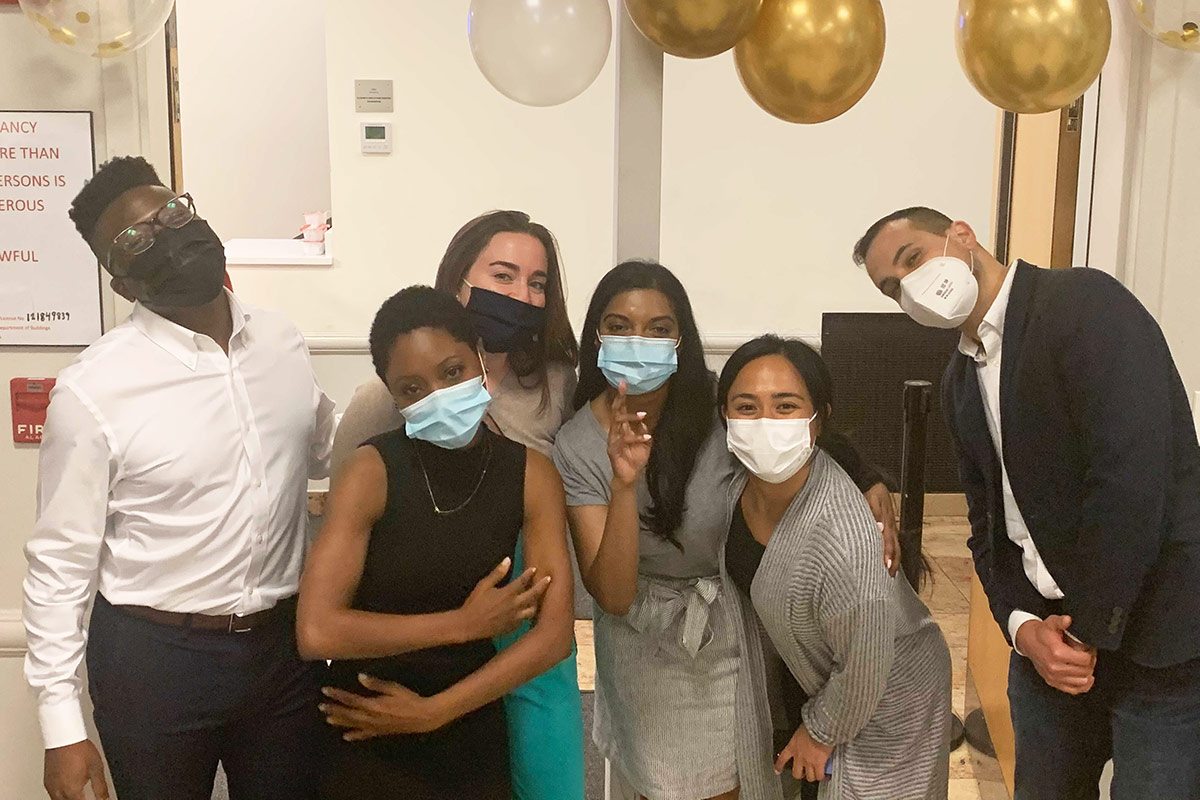 Thank you for a successful evening!
Thank you to everyone who helped make our 22nd Annual Gala on Thursday, June 10, 2021 a great success. Even though we could not gather in-person, we were encouraged by the over 350 guests who came together online and at viewing parties across the city — raising over $800,000 in critical funds to care for neighbors experiencing homelessness, hunger and other crises.
All through the evening, we celebrated the courageous work of The Bowery Mission's frontline workers: our faithful staff and volunteers. We honored their achievements, resilience and compassion for New Yorkers in need during this challenging time.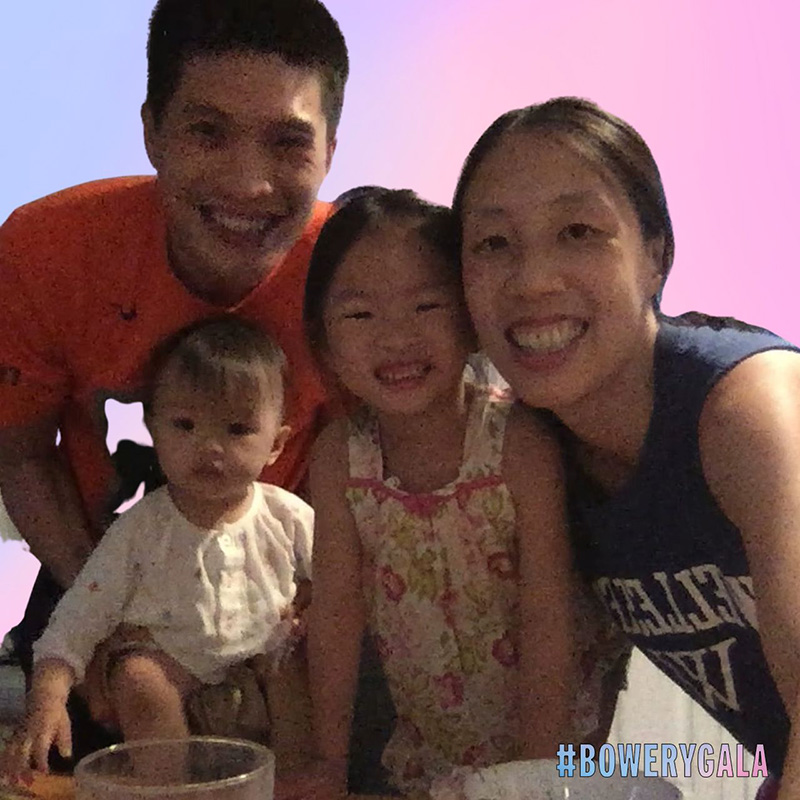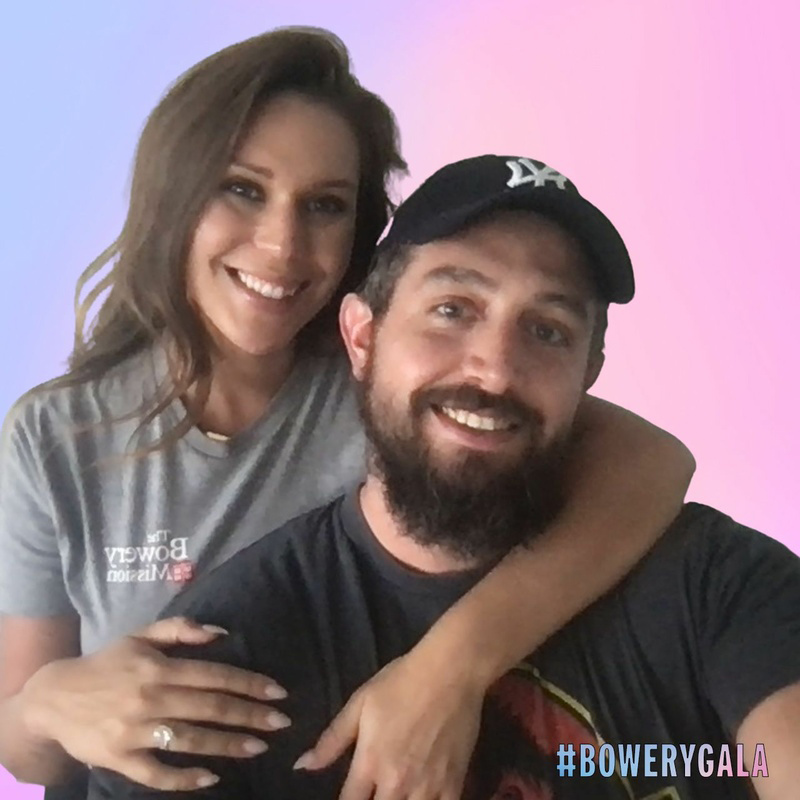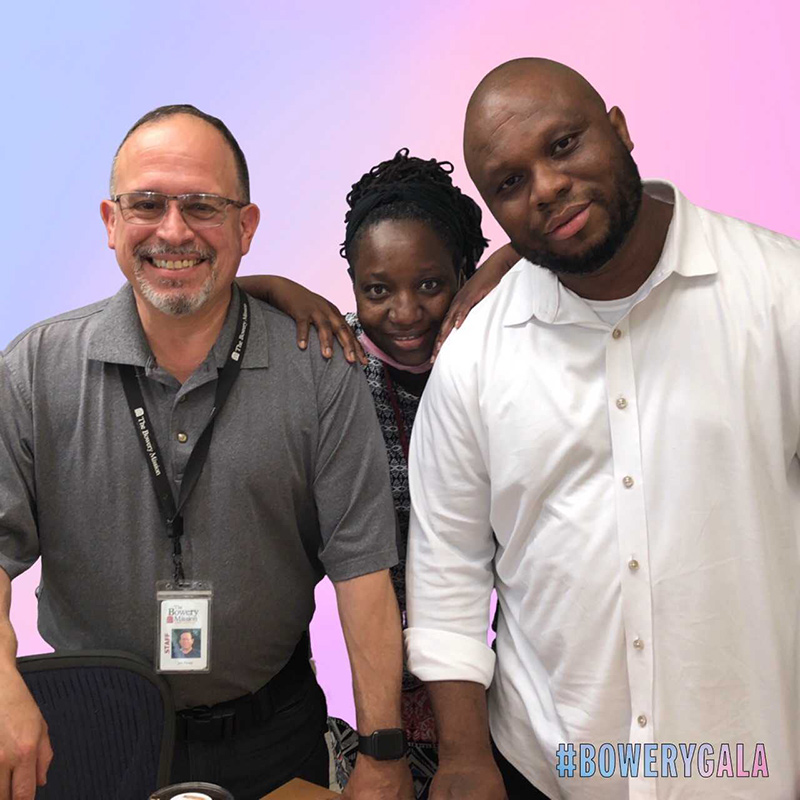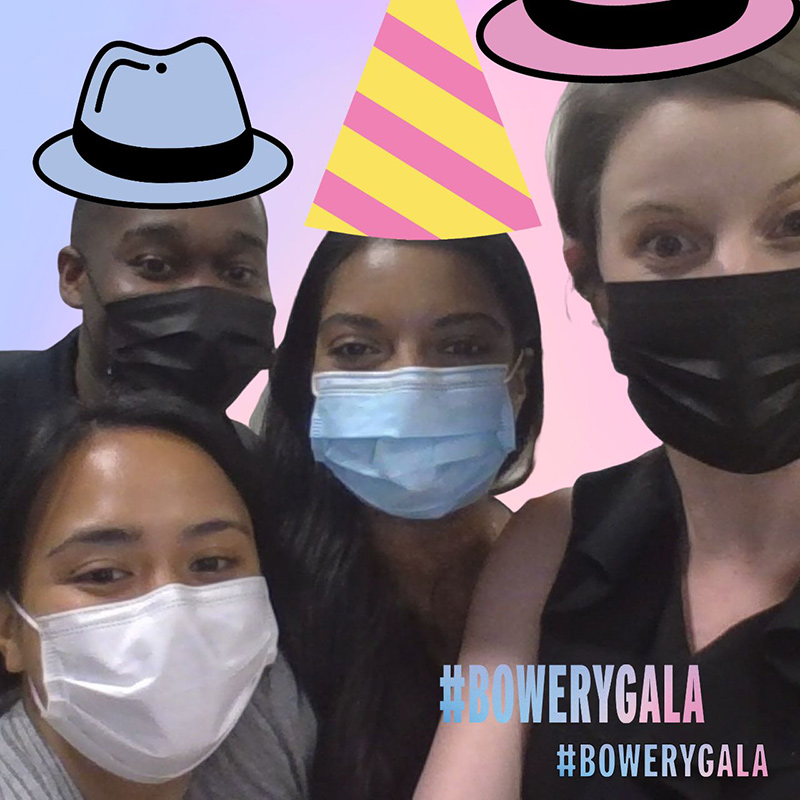 ---
The Bowery Mission's faithful staff and volunteers — our very own essential workers — have risen to the occasion, responding to an unprecedented pandemic that shut down our city. Against all odds, they have gone to work day after day to diligently serve our guests and provide to-go meals, hygiene services, clean clothing, emergency shelter, caring counsel, life-transforming residential services and practical support for families.
"One of the things that is most touching to me is our team's desire to treat every person with dignity, compassion and respect. Our team builds name-knowing relationships and offers client-centered and trauma informed care. The Bowery Mission staff consistently invests in our guests and clients in a way that builds trust and relationship, and eventually healing and transformation."
— James Winans, CEO
Joining in the Journey of Life Transformation
Meet Edgar, a client in The Bowery Mission's Residential Program, and his counselor Jusup, as they reflect on growth even during this challenging time and the "cure of connection."
Joining in the Journey of Life Transformation
Meet Edgar, a client in The Bowery Mission's Residential Program, and his counselor Jusup, as they reflect on growth even during this challenging time and the "cure of connection."
Hear more from our COVID Heroes! Some of our frontline workers have shared their experiences from the pandemic, and we've documented them online. Read their stories, watch videos and see photos from this historic year.
---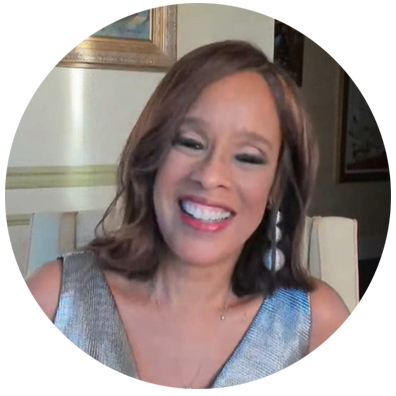 "The Bowery Mission is an organization that believes each person should be seen and known as an individual — and this is what has spurred on the frontline staff and volunteers throughout the pandemic....Their commitment to care for their most vulnerable neighbors is like nothing many of us have seen."

— Gayle King, Host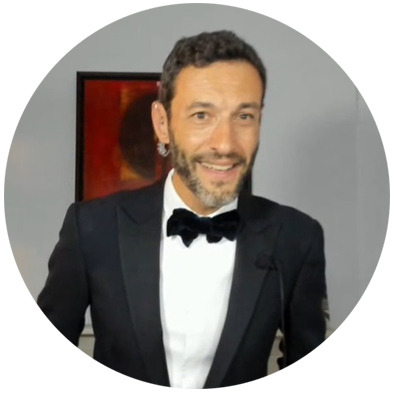 "It was a privilege to witness the staff doing a remarkable job feeding, sheltering and supporting, at a time with all the new health protocols and higher needs. During this time I also have the joy of being a part of The Bowery Mission's vocational readiness mentoring program — which went virtual when the pandemic hit — and meet with a Bowery Mission client once every two weeks, and it's been a wonderful experience."

— Alain Bernard, Honorary Chair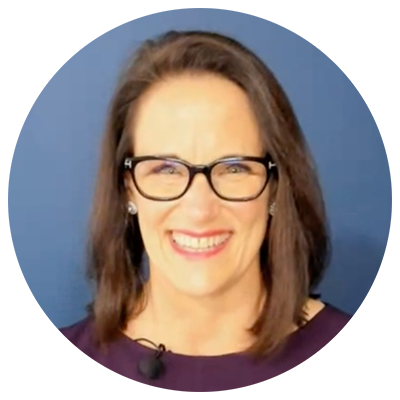 "I couldn't be more touched or honored to be a first-hand witness to the incredible courage, perseverance, unquenchable hope and unstoppable love of The Bowery Mission staff, who have served so faithfully through this pandemic....You have proved, over and over again, that love is greater than fear. And that love has been a shining light throughout The Bowery Mission and our city."

— Cheryl Mitchell, Chief Program Officer
---
Benefit Committee
Veronica Bulgari & Stephan Haimo
Jessica & Bryan Cho
Dudley & Nonie Diebold
Marianne Diwik
Summer & John Ellis
Marie de Foucaud
John & Susan Goetz
Rob & Jamie Knauss
Patrice & Christine Louvet
The Nagel Family
Gildo Pallanca Pastor, Consul General of Monaco
Kathleen Ruiz
Beth F. J. & Scott G. Stephenson
Hanna Struever
Charles & Marianne Veth
Laura & Jason Woodard
---
Crédit Agricole CIB
Eurazeo
Pavarini McGovern, LLC
Regency Wealth Management
Related Companies
---
The Impact
The Annual Gala raises funds for The Bowery Mission's essential meal, shelter and residential programs, which continue to serve New Yorkers every day. Each hot meal and each night of shelter serves as an invitation to further life-transforming care experienced within a loving community of support. Even amidst the challenges of the pandemic, our guests and clients continue to grow in confidence and self-esteem, reconnect with family, deepen personal relationships and secure vocational and housing needs. Thanks to our generous donors, supporters and corporate partners, our Annual Gala has raised nearly $21,000,000 in the past 21 years. We are truly grateful for your support.
About The Bowery Mission
The Bowery Mission has served New Yorkers experiencing homelessness and hunger since the 1870s. Last year, The Bowery Mission provided more than 429,500 meals, 104,000 nights of shelter, 27,600 articles of clothing, 67,500 emergency showers and 1,500 onsite medical and optometry exams. Each meal and every service is an invitation to our Residential and Community Programs that help clients make progress toward a transformed life of faith, community, sobriety, sustainable income and independent living. To empower children to thrive and succeed, The Bowery Mission also offers year-round opportunities for enrichment through Mont Lawn City Camp, culminating in summer camp for hundreds of children in the Poconos Region of Pennsylvania.
Contact Us
For more information about this or any other events, please contact [email protected].