Summer at Mont Lawn Camp
Due to the emergence of the coronavirus (COVID-19), The Bowery Mission had to quickly come to extremely difficult decisions regarding Mont Lawn Camp. After nationwide school closings, and health and travel restrictions expected to stretch into the summer, continuing the operation of in-person children's programming is no longer feasible at this time. Mont Lawn Camp has been temporarily suspended for this summer. The Bowery Mission plans to reinstate this program next summer, as it has been core to the Mission's work since 1894. Please see more information below as you consider Mont Lawn Camp for your child for the future! Child enrollment for the Summer 2021 season will begin in November 2020.
Debido a la aparición del coronavirus (COVID-19), The Bowery Mission tuvo que rápidamente tomar decisiones extremadamente difíciles con respecto a Mont Lawn Camp. Después del cierre de las escuelas en todo el país, y las restricciones de salud y viajes que se esperan extender hasta el verano, continuar con la operación de la programación de niños en persona ya no es factible en este momento. Mont Lawn Camp ha sido suspendido temporalmente por este verano. The Bowery Mission planea restablecer este programa el próximo verano, ya que ha sido esencial para el trabajo de la Misión desde 1894. ¡Vea más información a continuación mientras considera Mont Lawn Camp para su hijo en el futuro! La inscripción de niños para la temporada de verano 2021 comenzará en noviembre de 2020.
Since 1894, Mont Lawn Camp has been a child's prize ticket for adventure, refreshment and unforgettable experiences in the Poconos Region of Pennsylvania. Each summer, over 700 children enjoy a variety of growth inspiring activities under the guidance of caring adults who are committed to making a difference in young lives. The summer camp program is designed to empower children to build the confidence and character they need to grow into thriving adults. We do this by surrounding children with nurturing adults and providing a number of diverse activities.
Why Your Child Should Come to
Mont Lawn Camp
Mont Lawn Camp is 200 acres full of fun. As each child explores and enjoys new adventures, they are surrounded by caring adults helping and encouraging them to accomplish their goals. At Mont Lawn Camp, our program is designed to inspire confidence and courage for every child that participates. We motivate our kids to understand more about their strengths and abilities by instilling positive morals and values through the staff and carefully prepared activities.
---
Our Staff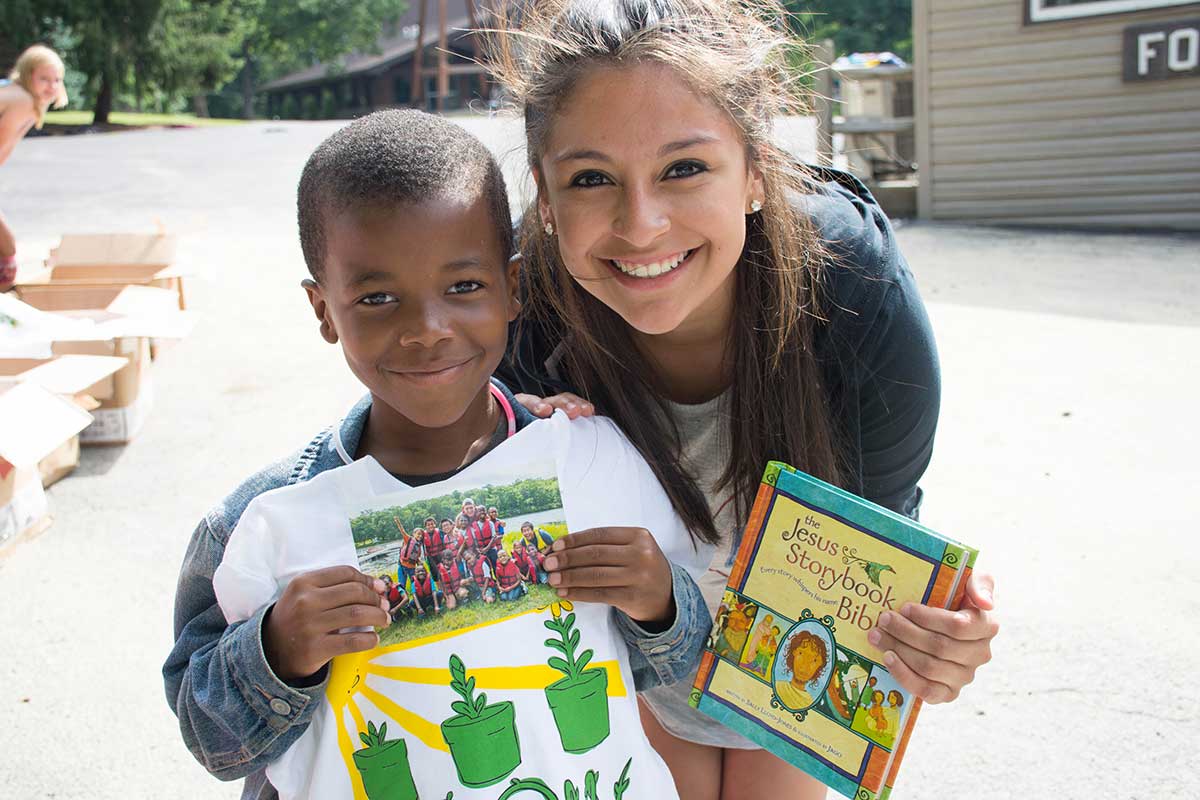 We believe that each child is a gift from God. The Camp Director and entire staff have a commitment to enrich the lives of our children. Our staff members are carefully chosen for their abilities and dedication. Many are planning careers in teaching, social services or education. Some are full-time school teachers who have dedicated their entire summer to work with our children. All staff participate in an intensive orientation and training program prior to the arrival of the campers.
We have a 1-to-4 counselor-to-camper ratio. As an accredited member of the American Camping Association, we maintain the highest standards of health and safety. Children are always under adult supervision. No child is ever alone with one staff member. A registered nurse lives on the property and the on-property health center is available to campers 24 hours a day. Excellent medical care is nearby. Parents are notified in case of an emergency.
---
Activities
Hiking
Camping
Canoeing
Swimming
Gym Activities
Rock-wall climbing
Adventure Games
Challenge Course
Chapel Program
Little Chefs
Team building
Much More!
---
Stay Tuned
Please check back here to enroll your child for the next Mont Lawn Camp season. Child enrollment for Summer 2021 will begin in November 2020. For any questions in the meantime, contact us at montlawncamp@bowery.org.
Follow Us
Though we won't have summer camp this year, please see updates and stay connected with @montlawncamp.