Volunteering is a highlight of the year for John's friends and family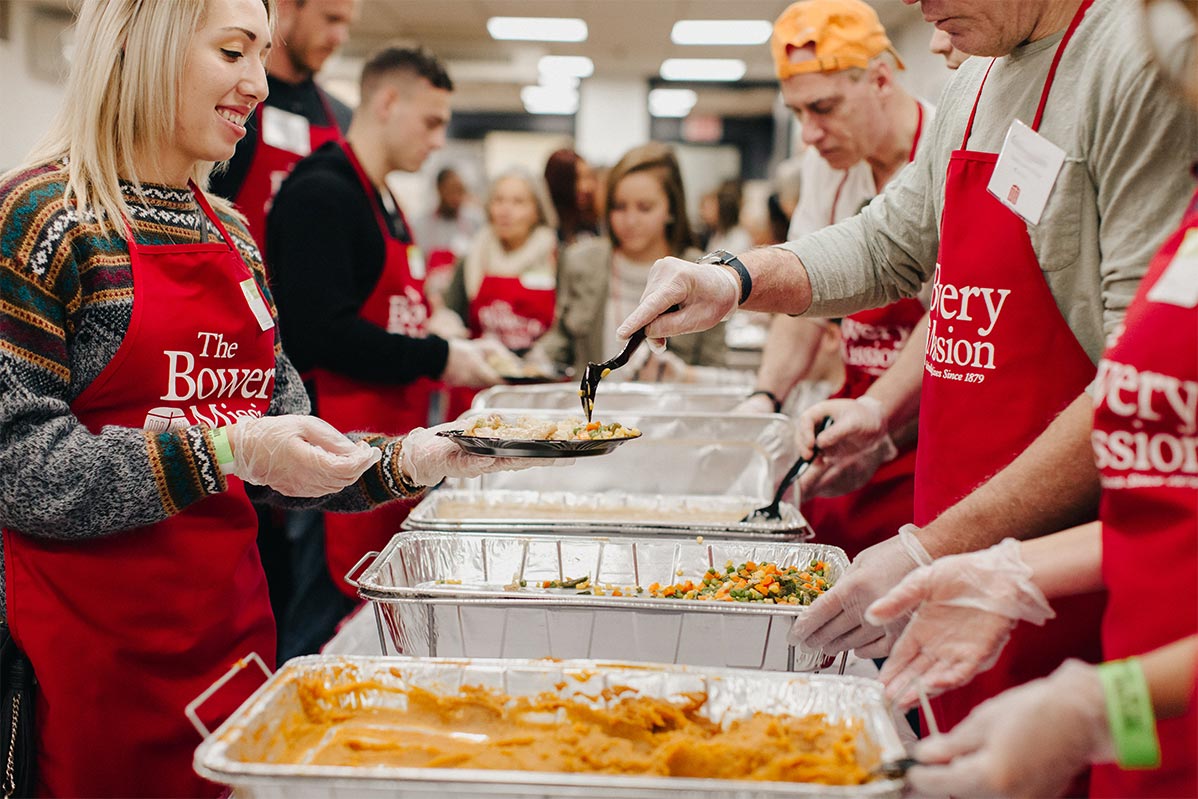 Thanksgiving is filled with family traditions. One of John's favorites includes volunteering at The Bowery Mission each holiday season.
John first attended a gala at the Mission fifteen years ago when one of his Goldman Sachs clients was being honored. There, John learned about the opportunity to serve meals to struggling neighbors during Thanksgiving.
Eager to get involved, John reached out to coworkers and coordinated his first outreach near the Port Authority, handing out sandwiches to people in need. This experience made a lasting impact — and the following year, John and his generous friends set up a community outreach at Tompkins Square Park near the Mission to provide food and care.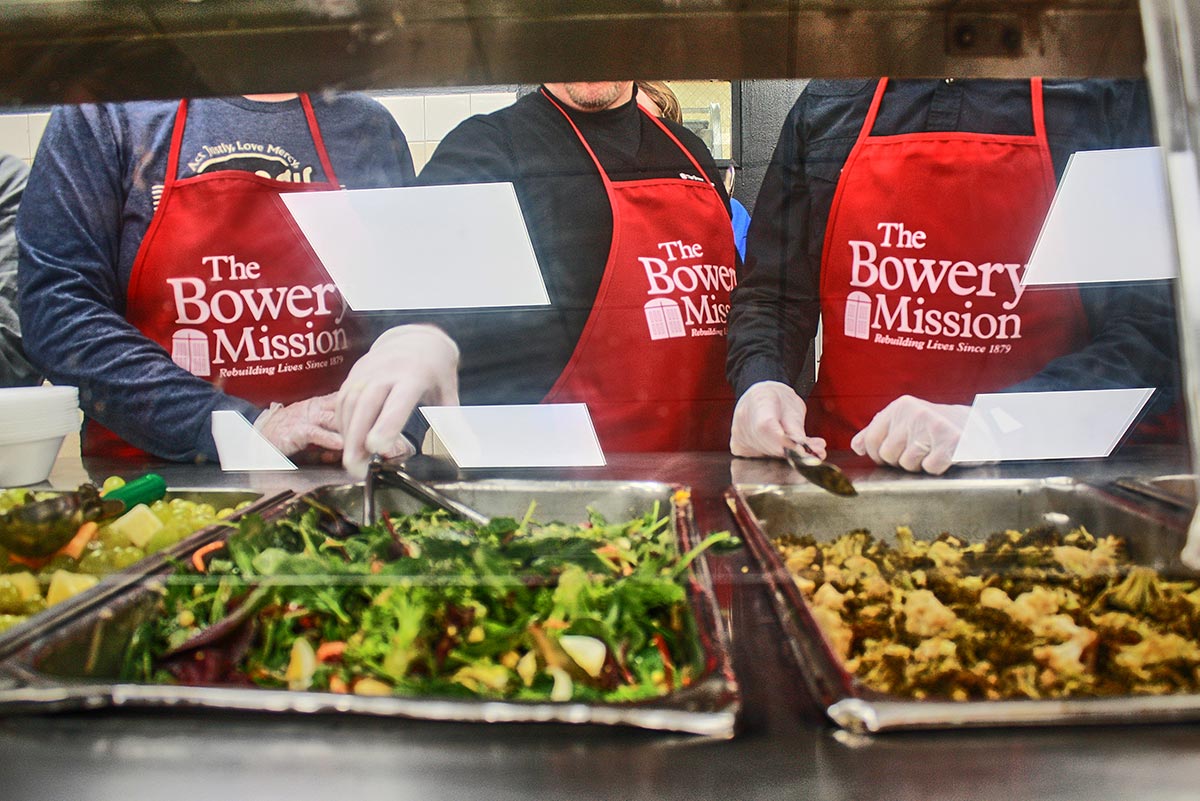 For the past eight years, The Bowery Mission has had the privilege of welcoming John's army of dedicated volunteers to serve meals during Thanksgiving week. A group of about twenty — from all over the tri-state area, including current and past teammates, clients and family — bond during this team-building event that kicks off their holiday season. This experience continues to be a highlight of the year, so much so that one colleague who retired from John's workplace years ago says, "don't take me off the list to serve!"
"The Bowery Mission does great work," John shares. "They have a well-oiled operation for serving those mashed potatoes, turkey and gravy, and we just hope to be helpful in the process."
This tradition of volunteering has also impacted John's children, who have served alongside the team, learning the value of giving back and helping others. John and his wife hope that these experiences and memories can continue to stay with their kids later on in life.
John continues to organize volunteer efforts at The Bowery Mission year after year to keep the holiday tradition alive and to bring together people dear to him. But these efforts also introduce new friends to the Mission and bring awareness to the need in our city.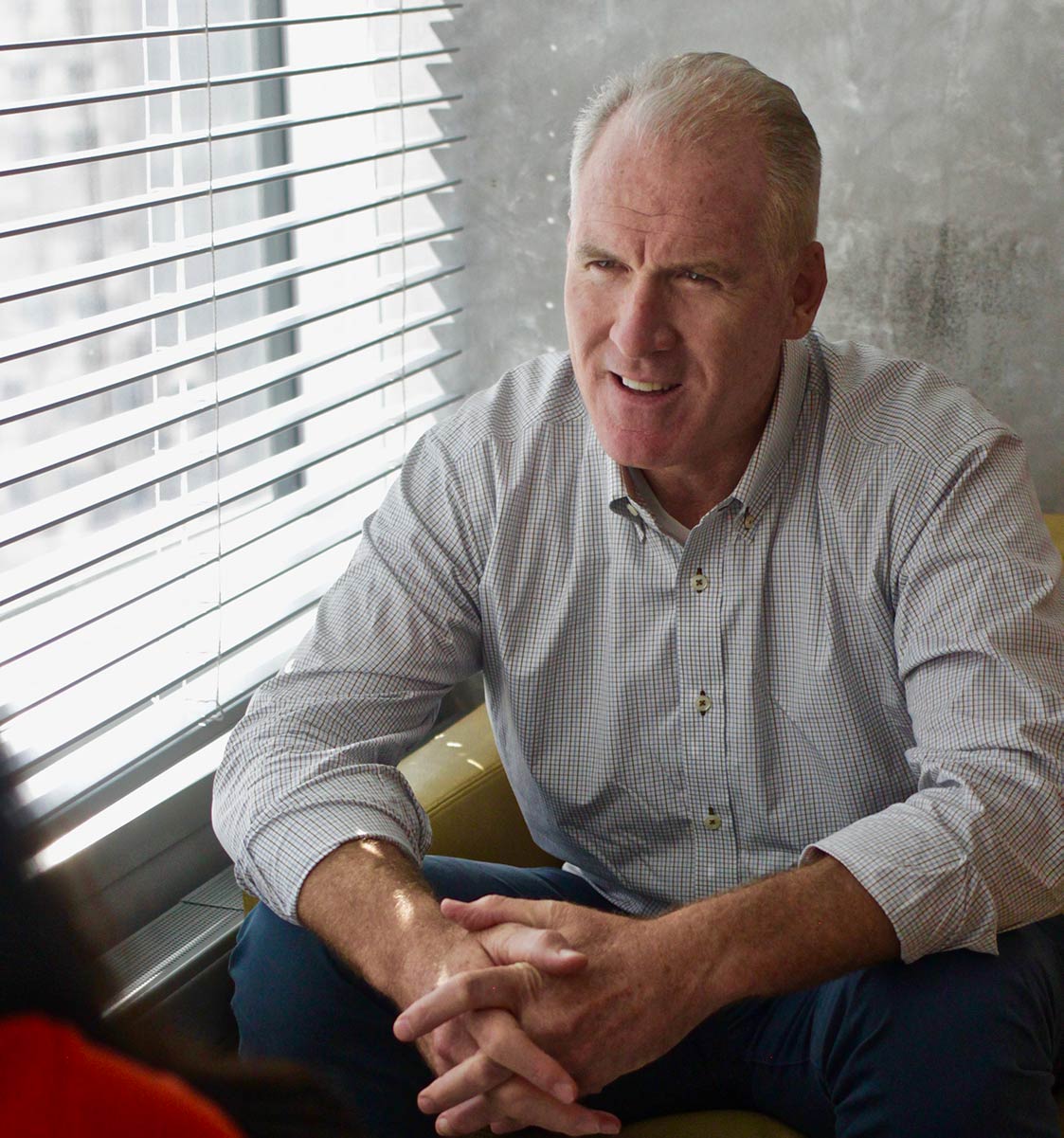 "I love traditions and the experiences we're able to create through relationships. It's a great opportunity for team-building and shows my kids something they can do to make the world a better place."
Without the help of over 17,000 volunteers each year, The Bowery Mission simply could not meet the needs of people experiencing homelessness and hunger in the New York metro area. It's people like YOU who truly make our work possible! Learn more about how you can get involved: https://www.bowery.org/get-involved/