During the pandemic, friends like you are helping New Yorkers in need find jobs — and hope!
The COVID-19 pandemic has had a significant impact on the job market in New York City. Nearly half of all New York City workers lost employment income during the height of the outbreak. Others have had their hours cut back and are struggling to pay their bills.
In addition, some of the industries that are often a good fit for our clients have been hit hard — restaurant and hospitality, housekeeping and janitorial, and live-in childcare.
Here are examples of how you are enabling The Bowery Mission to help those who have come to our doors in need of employment:
Offer counseling, encouragement, assistance with filling out unemployment forms, help with putting bills on hold
Ensure our clients have access to the technology they need, including tablets and their own Zoom accounts
Adapt to changes in the job market to place people in industries with opportunities, such as: shipping and warehousing, packing and delivery, and security
Provide one-on-one career coaching and resume support, both in-person and virtually through volunteer mentors
Offer customized virtual workshops on key topics like interviewing, financial literacy and networking
For our clients working as essential workers, we ensure they have a steady supply of PPE (personal protective equipment) in order to do their jobs safely and effectively.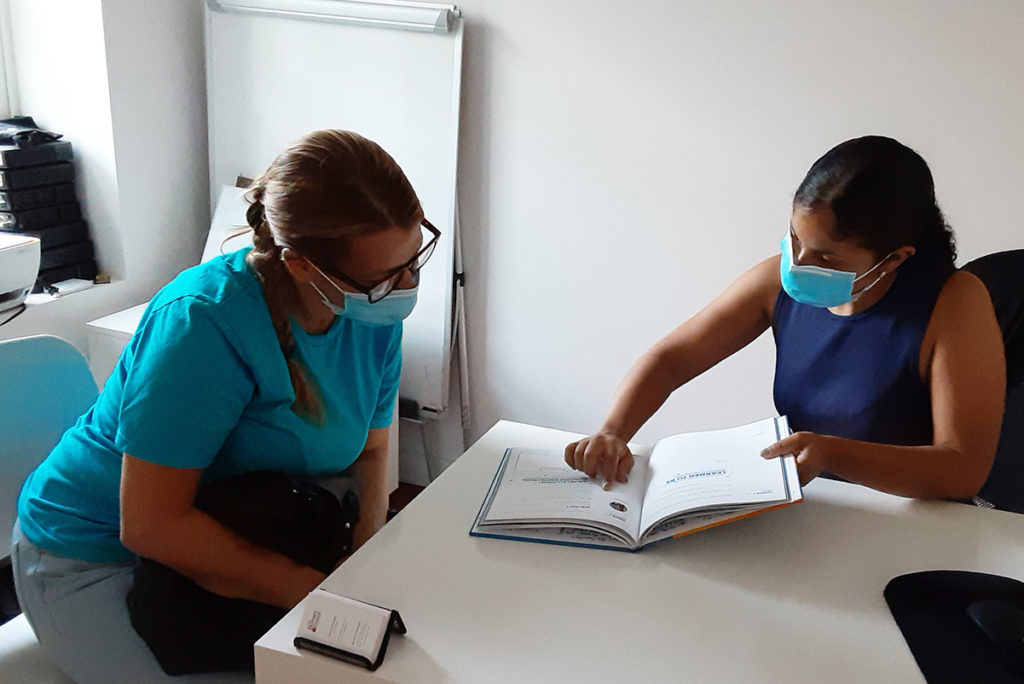 Hear from men and women who have received care through our programs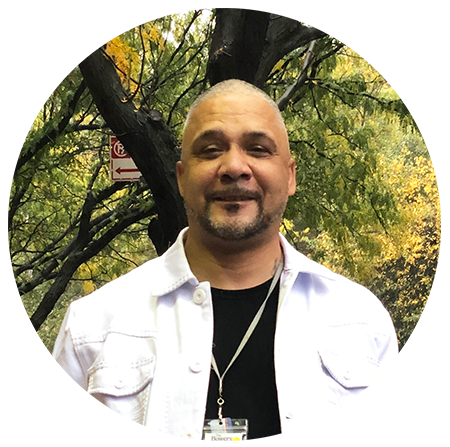 Gregory
"I'm learning to save my money. I'm learning to be independent and stable. I'm learning how to be an adult and live, and not just survive my challenges. I'm living my life now. I'm learning to be me, for the first time.
I graduated the Jobs for Life program [eight-week job training class, offered remotely during pandemic] and got my security license back….I love being able to take care of people. I love being able to help them, and talk with them, and spend time with them. And I think, over the years, making it through what I've gone through, that's a big deal because that gives me a compassionate heart. To take what I've gone through and apply it to someone else and be compassionate to them."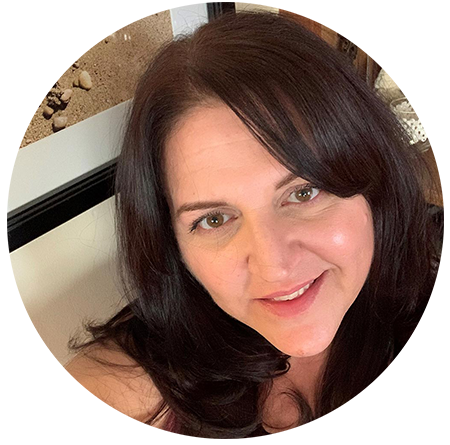 Heidi
"At The Bowery Mission, I had the opportunity to update my resume and go back to school. I started working and was able to save up money. Something I had learned about myself in the process was that I wanted to become a counselor. Maybe I had gone through the darkness so I could help others out of the darkness too.
Today, I am thrilled to be working as a CASAC [Credentialed Alcoholism and Substance Abuse Counselor] at a hospital. I'm so grateful to have this opportunity to help others achieve sobriety. Working in this field, I feel I'm able to treat people the way I would have liked to be treated in the same situation. I can let them know I really do understand what they are going through."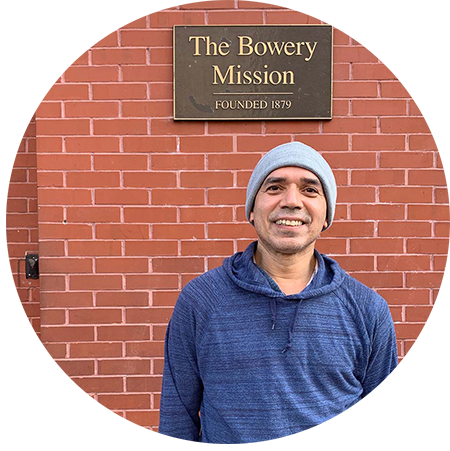 Rafael
"I'm grateful for The Bowery Mission, the case workers' availability, the computer room. As a Medical Interpreter, as the skill is transferable, I have had the responsibility to act as advocate for the Spanish speaking communities in various settings including hospitals, community centers, medical clinics, MRI Centers, Day Programs, Counseling Clinics and the like. My desire is to be able to help others for the long-run. To be able to facilitate as a licensed practicing counselor, for various group sessions where I would be able to serve diverse communities."
You can help others find a fresh start
Your generous compassion makes all of this and more possible. Even in times of great uncertainty, hope is being restored and lives are being changed. Because of friends like you, our clients can have the tools and training they need to find jobs and support themselves. Thank you!