This summer the whole family will have the opportunity to experience the beauty of the outdoors
Since 1894, Mont Lawn Camp has been a place for adventure, refreshment and unforgettable experiences in the Poconos Region of Pennsylvania. Each summer, children enjoy a variety of growth-inspiring activities under the guidance of caring adults who are committed to making a difference in young lives.
Due to the pandemic, Mont Lawn Camp was closed in the summer of 2020. Thankfully, through the support of friends like you, we have reopened for 2021 in a way that is safe during COVID-19 — and allows parents to join their children in this summer camp experience. Our team is so excited to get to know and build relationships with entire families.
Family camp all summer long!
This has been a difficult year for children and parents alike. We pray that Mont Lawn Family Camp 2021 will be a gift to both parents and children who have faced hardships amidst the pandemic. We hope camp will be an enriching time for families to have a retreat from the city and the pressures of remote education, so they can reconnect with each other and with God.
One of our goals is to give families the chance to experience God's love and hope, and grow in their understanding. This year's theme is "Transformed."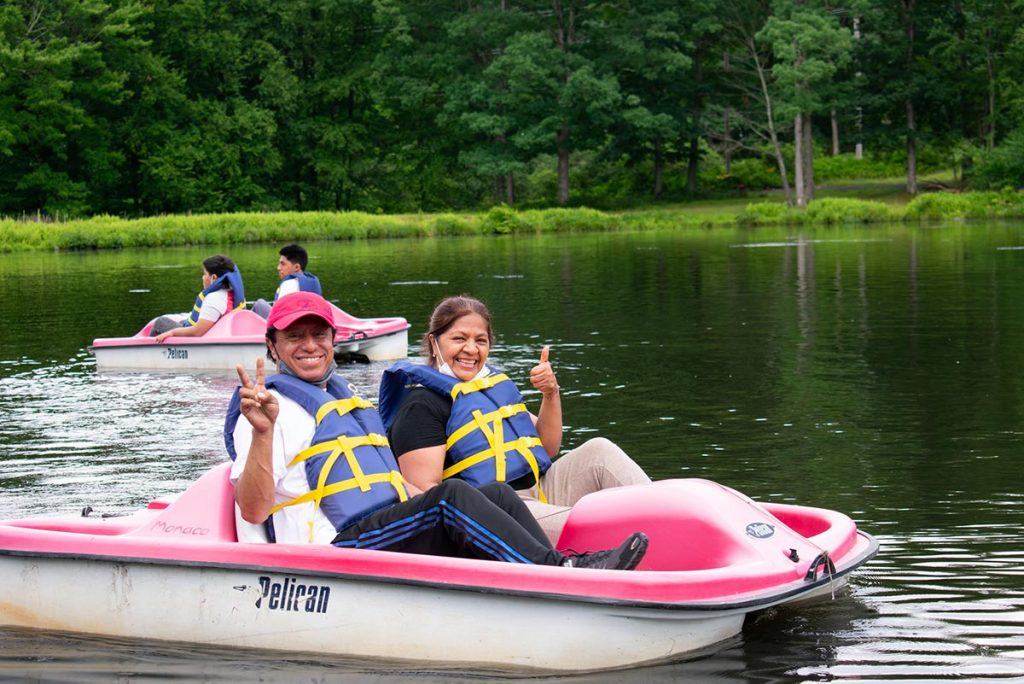 The Bowery Mission's Children's Program Director, Thomas Jones, notes how this year's summer camp is especially meaningful:
"Many of our children experienced some form of depression due to the isolation caused by COVID-19. Camp is a great way to increase their opportunities to engage socially in an open air environment. We have a social and emotional learning component to a lot of our year-round programming. This is also an opportunity for kids to test drive a lot of those skills they're learning with us during the year." — Thomas Jones, Children's Program Director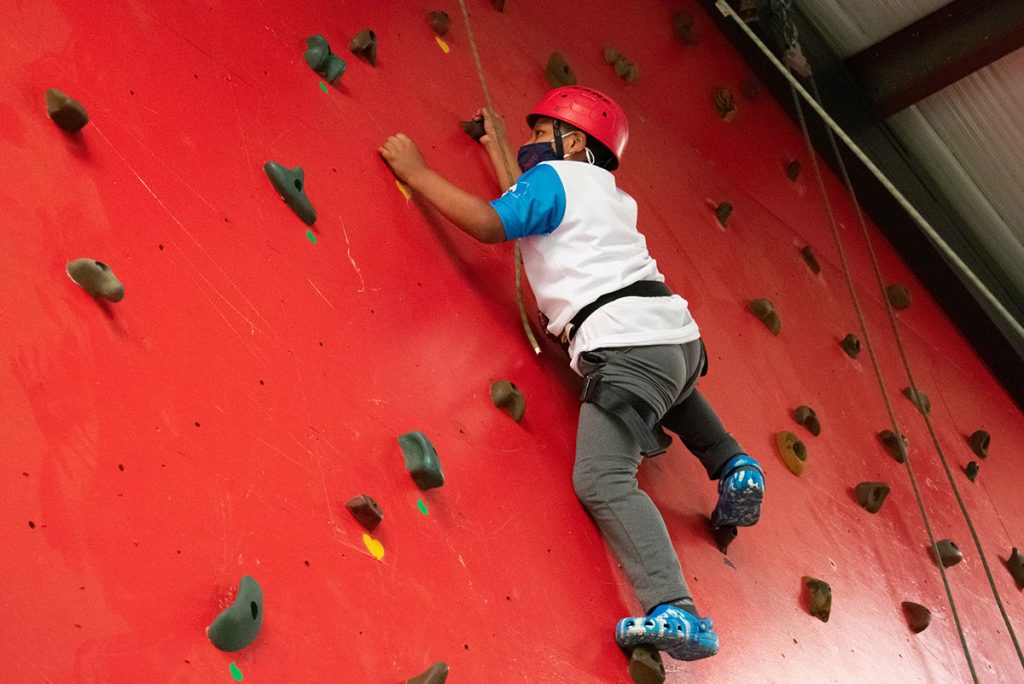 Over 350 campers (children and parents) registered for the seven weekend, multi-generational camp experience from June 25 – August 8.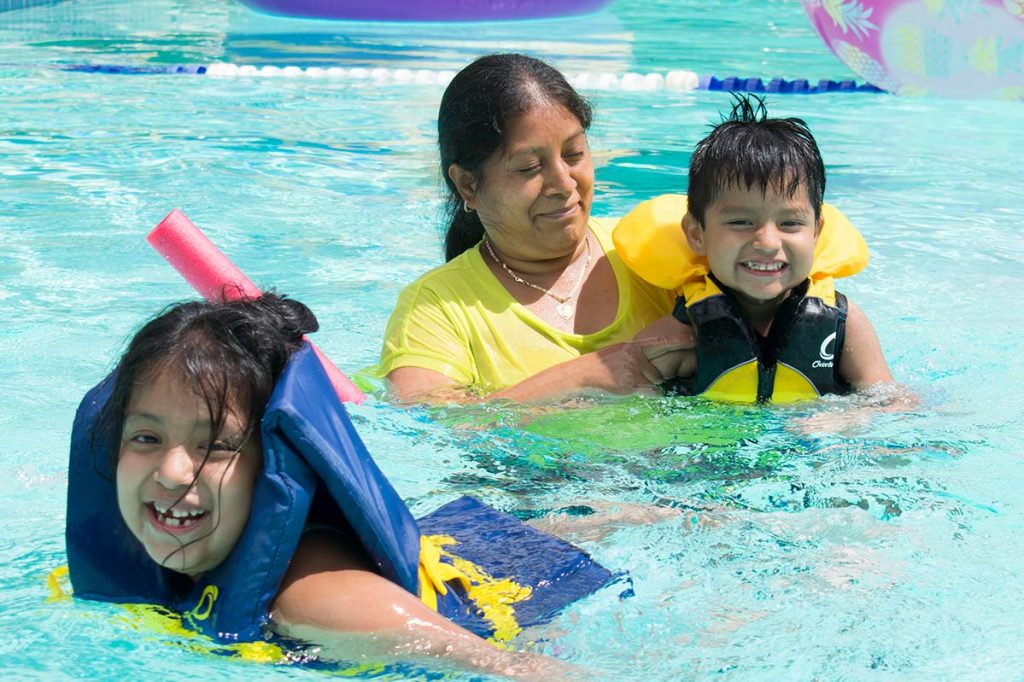 Thirty families joined in the first three weekends alone! And one of the weekends this summer will serve families from Philadelphia, as part of our ongoing relationship with Helping Hand Rescue Mission.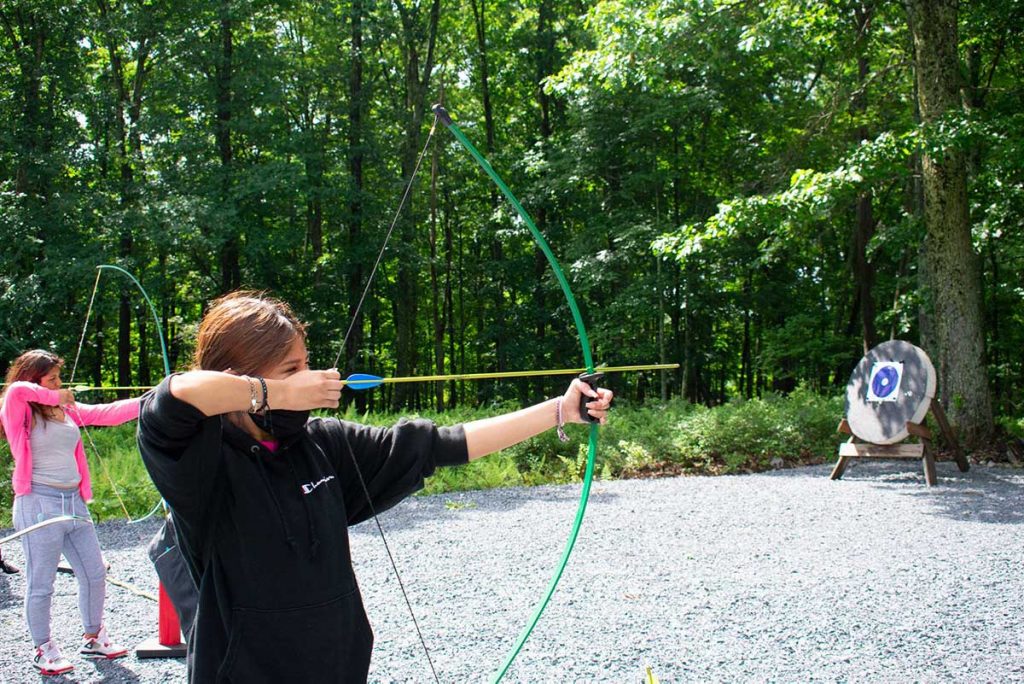 Socially distanced activities include swimming, boating, pool, rock wall, archery, nature center, hobby house, challenge course, Bible Study and carnival — with a bonfire and fireworks on Saturday night.
Campers share their experience
"If I had to describe family camp in one word, I would say excellent."
Jamere
"During the school year, I go to City Camp. It's a good opportunity. This is my first time at summer camp and in a setting like this. I liked getting the opportunity to leave the city for a weekend. It makes me happy, because I get to go to different places. My favorite part of family camp so far has been the pool …. I will come back every summer."
"This was a great opportunity after the pandemic."
Martha
"It's our first time coming to a camp like this. We wanted to come so that our children could be in touch with nature. They are very happy because they are having a good time with us and having fun doing something they like.
It's been very difficult for our family because my husband lost his job during the pandemic. We thank God we did not get sick and the children are also healthy …. For the children, [the pandemic] was even more difficult.
We are a family that usually does not go to places far away, only near the house to parks, which is what we like to do the most. This was a great opportunity after the pandemic. It's our first vacation, our holidays. We would of course recommend our friends and family to come or have their children participate in the camp, because it is a very beautiful experience."
"My favorite part of family camp has been nature."
Jose
"It's a different experience from the city. In the city, you can't see the stars, there's a lot of noise. But at camp, it's peaceful and pretty nice. If I didn't come here, I would probably be on my game or on my phone. I spend a lot of time on that and it's pretty bad. I think my parents are pretty happy that we got to come because we don't really go out like that. We usually just stay in the city and go to the park, but we got to experience something new today, so that's really good.
I would want to come back to family camp because you get to do a lot. There's a lake, there's a pool, there are different activities. There is a lot of space to play, hang out with your family and make a lot of memories. I also go to City Camp. There is a difference, but both of them are really fun."
Help provide life-long memories for families!
Your support helps make Mont Lawn Camp and our year-round programs for children possible. Thank you for enriching the lives of hundreds of kids and their parents each year.