Friends like you are a big reason why Mona can celebrate this season.
"Over the course of my life, I've dealt with different abuse situations," Mona says. "It made me feel very unworthy and unloved. It brought me to a deep, dark place."
For decades, Mona made life work and continued to grow her career. But behind the scenes, her life was falling apart. She battled against low self-esteem — frequently resorting to destructive habits of her own. Eventually, this had an impact on her closest relationships, especially with her children.
When the pandemic hit, the emotional toll of loneliness pushed Mona even deeper into unhealthy ways of trying to deal with her pain. "Isolation is hard. You sit there in your house for weeks and weeks, and you start getting in your head," she remembers. "It led me to have suicidal thoughts."
Thankfully, she recognized it was time to reach out for help. "I prayed and prayed, and God made a way," Mona says. First, she entered a Christian program for women struggling with life-controlling issues. When it was time for her to take the next step, she was referred to The Bowery Mission. Mona entered our short-term Residential Program for women in January. When she first came to the Red Doors, her eye was drawn to the words of Proverbs 31:25 on the wall:
"She is clothed with strength and dignity; she can laugh at the days to come."
The verse brought Mona comfort and peace that she was in the right place to move forward in her journey of healing. "My goal was to be able to find a job, save money and find a place to live, and the staff here helped me with that," she says.
While at The Bowery Mission, Mona found work as a bookkeeper. After just two months on the job, she was given full bookkeeping responsibility for three different companies!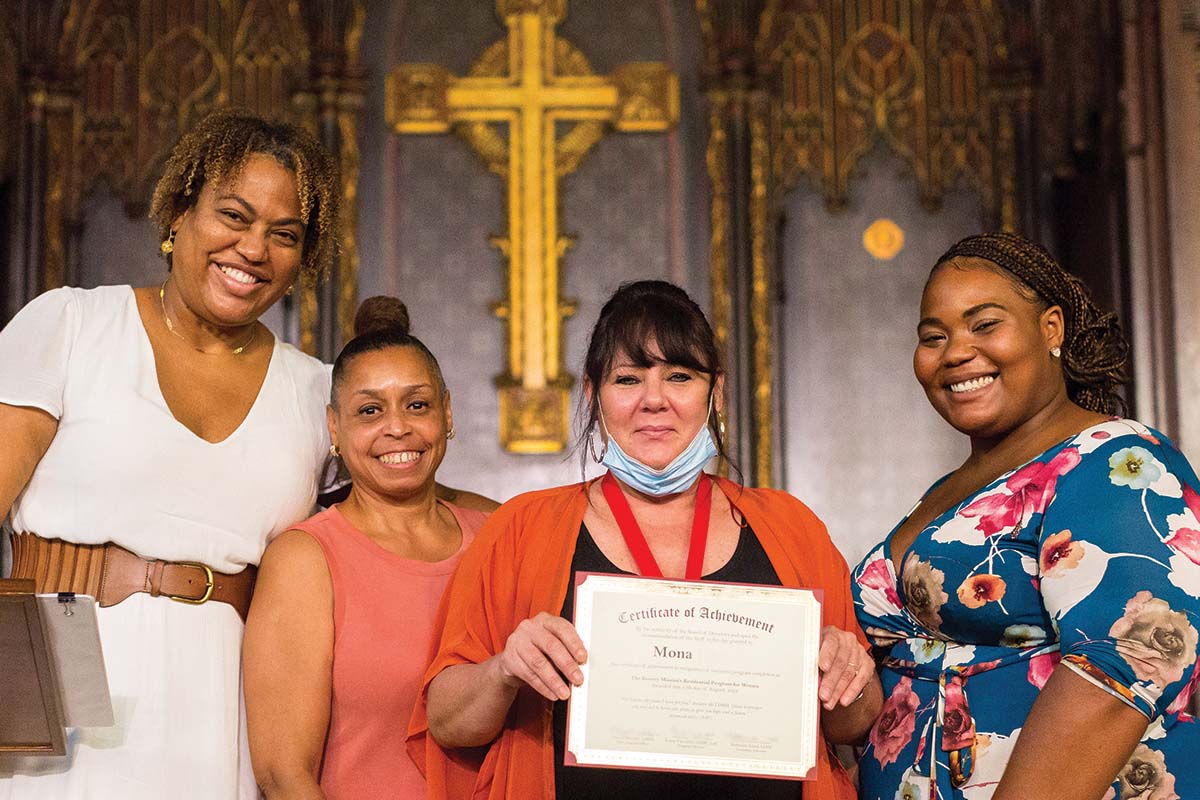 Mona graduated from The Bowery Mission Women's Center this past April. "I can't speak highly enough of the opportunity," she says. "It was a gift for me to be able to come here and be able to work on those things with no pressure."
Today, Mona's relationships with her children — and now grandchildren — have been restored, and she couldn't be happier.
"I feel so much better about myself. I feel much more confident. I know who I am, I know who I belong to and His name is God." — Mona
You can help others find hope and experience new life
Your support helps restore lives and relationships for people like Mona. Thank you for your compassion that makes the life-changing work of The Bowery Mission possible!