Wilmon went from feeling miserable and isolated on the streets to encouraged and cared for at The Bowery Mission.
It was December when Wilmon arrived in New York City. He had been living in South Carolina, but needed to leave quickly after narrowly escaping a search warrant.
"I used to drive for drug dealers, delivering drugs to support my cocaine habit," Wilmon says. "I almost got caught by the police. So I came to the Bronx, but ended up homeless." He spent a week riding the train for shelter before arriving at The Bowery Mission for a meal and a safe place to sleep.
"I saw how different people were at the Mission," Wilmon says. "They didn't talk down to me, but spoke respectfully and really cared for me. That encouraged me to get into the Residential Programs. The Lord gave me a second chance coming to the Mission."
Through classes and with help from one of our counselors, Wilmon learned how to deal with his addiction and painful past. "My relationship with God grew," he says. And through career support, he earned his commercial driver's license and started driving for The Bowery Mission. "When I was asked to be supervisor of transportation at the Mission, it was very emotional to me," he says. "I was being trusted."
Flashback to 2010: Wilmon when he first graduated The Bowery Mission's Residential Programs
Wilmon also felt that trust from the Christian communities in Lancaster, Pennsylvania. Early on in his time at The Bowery Mission, he noticed a group of people coming each weekend from Lancaster to volunteer. These volunteers spent time with our guests — talking, listening and getting to know them. He developed a friendship with one of the volunteers.
When Wilmon graduated from the Residential Programs and later began picking up food donations in Pennsylvania each week, he got to know more men and women in the Lancaster community. Wilmon felt such hospitality and warmth that he decided to move to the area.
Now he has come full circle!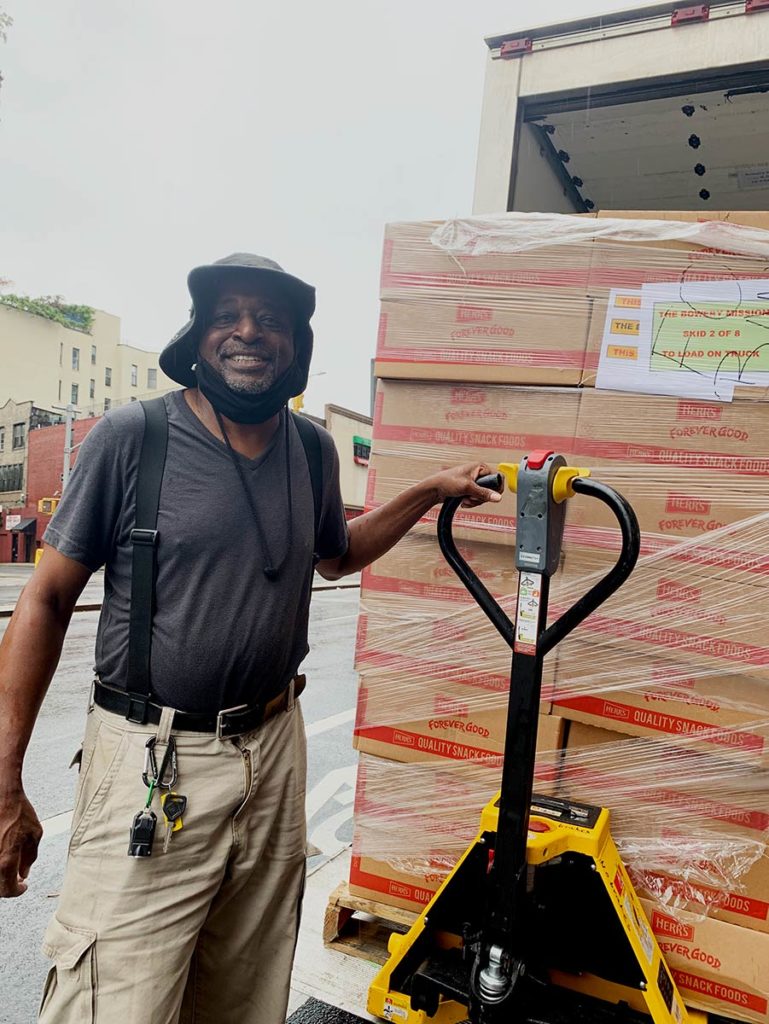 Wilmon first came to The Bowery Mission for meals and shelter. Those meals, having a safe place to sleep and the encouragement he received led Wilmon to join our Residential Programs. Now he plays a critical role by transporting 6,000 pounds of food per week for the meals we serve. He has been driving for the Mission for 10 years now!
"I'm just a link in the chain of generosity." — Wilmon
That chain includes the companies that donate food, the Lancaster community, the ministries we work with, the volunteers and you — our compassionate supporters.
You are part of the chain of generosity that makes the life-changing work of The Bowery Mission possible. Your gift means more people like Wilmon will walk through our doors and find nourishing meals plus the love, hope and encouragement they need during their times of crisis. Thank you for your generous compassion.