This winter, you're helping our New York neighbors in need
Winter in New York City. Snowfall that blankets our city in white. It's beautiful and peaceful. But for people experiencing homelessness, it can be dangerous — even deadly.
I'm so thankful we have compassionate supporters like you, helping us keep our doors open for neighbors in need despite the countless challenges of this season. Sunday's story of hope is a great example of the difference you can make when supporting The Bowery Mission. Thanks to friends like you, not only did he find safe shelter off the cold winter streets and a nourishing meal, Sunday also found hope and encouragement to start a new life.
This winter, I'm concerned that the men and women we serve together have fewer places to go for warmth and relief. Previously, they could get a break from the cold by spending time reading in a library or sitting in an office atrium. Because of COVID-19 restrictions, they no longer have these options.
At the same time, because of how the pandemic has affected our economy, more people will be in need of safe, warm shelter. Another one of our clients, Belle, recently shared: "My whole world shut down. COVID-19 struck me too in every possible way….I came straight to the Mission and all the staff made me feel so welcome, like family….You could see the love pouring out of them in serving the Lord and serving us."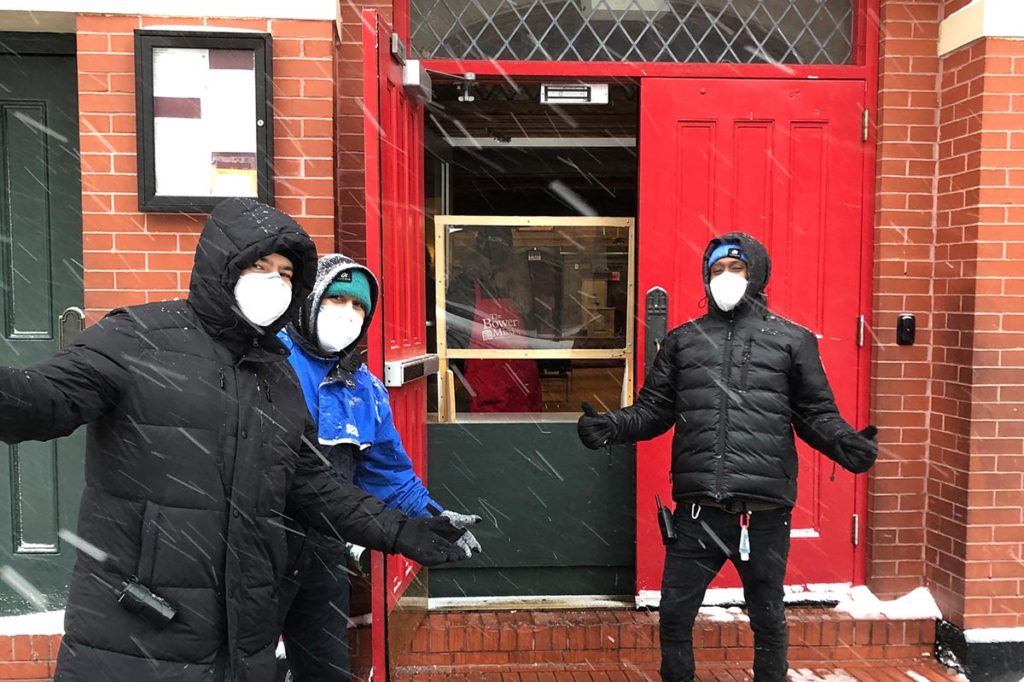 We've all experienced the brutal cold of the New York City winter. But you and I can go inside our home or car to get warm again. And we can bundle up in our coats, gloves, hats and scarves. Imagine if you had to be outside in the bitter cold without protection or the option of going inside.
Your support helps reach those in greatest need across our city this winter. Our goal this winter is to help people stay healthy and safe, and to continue offering hope and encouragement in the name of God.
With gratitude,
James Winans, CEO
"For he will deliver the needy who cry out, the afflicted who have no one to help." — Psalm 72:12 (NIV)
How you can provide hope & care
Give Today
You can give life-saving support to neighbors in need. Every $25 you donate will provide 3 nourishing meals, a hot shower, clean clothes, a night of safe shelter, encouragement and HOPE.
Donate Goods
The Bowery Mission hands out thousands of items to New Yorkers who don't have what they need to survive the bitter cold. For information on current needs, drop-off times and locations, please visit bowery.org/donategoods.