"I was given encouragement day and night…"
Sunday came to New York City for the first time in the cold of winter — with almost nothing in his pockets. He stayed in a hotel for two weeks, but his money was running out.
He felt anxious about the prospect of surviving outdoors in the bitter cold winter weather. Originally from Nigeria, he had never experienced anything like it. "It was entirely different from where I was coming from," he says. "Coupled with my age, I don't know what I would have done."
Alone in the city
Sunday didn't have any friends or family to go to for help. But through God's grace, he met another hotel guest who told him about The Bowery Mission. At the Mission, Sunday found relief and protection from the harsh and dangerous conditions outside. He also found a safe, welcoming and supportive community.
"I was so blessed to come into contact with the staff. God just surrounded me within their midst…I was given encouragement day and night. Prayers day and night. That really encouraged me to move on. They gave me hope." — Sunday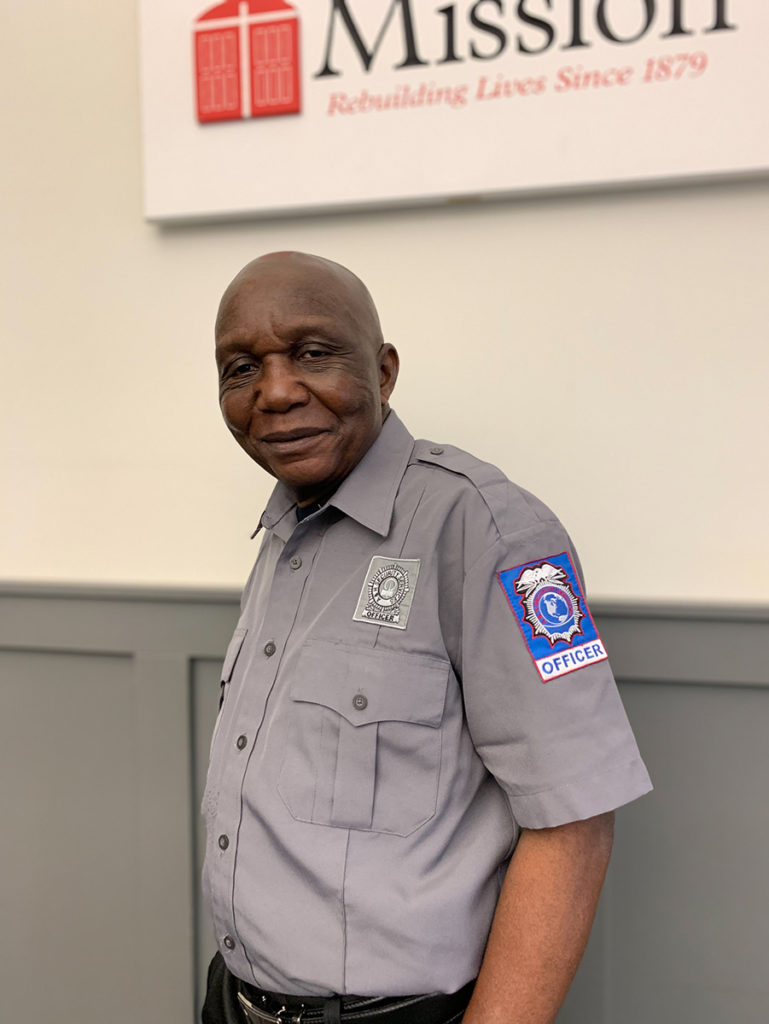 Sunday stayed on at the Mission, eventually completing his certification and licensure to be a security guard. He also developed new computer skills to support his job search and career goals. He even saved up money to buy a laptop so he could continue learning new computer skills on his own.
Today he's working full-time as a security guard and he moved into his own apartment a few months ago. "This job is a stepping-stone," he says. "From there, I'm able to do other things, maybe go back to school to increase my education."
Because of the support of friends like you, Sunday found the help and hope he needed. If he had tried to live on the streets in the winter, he could have been at risk of frostbite or hypothermia, or worse.
Help and hope: because friends like you are there
The Bowery Mission is here for people who are struggling to survive, like Sunday. Generous support helps keep our doors open — offering nourishing meals, safe shelter, hot showers and more to men and women in need. In fact, each $25 provides one person with all of these necessities. Meeting these critical needs shows how much you care and gives us the chance to offer hope and encouragement to those who truly need it.
That can make all the difference for someone like Sunday. He says, "My family in Africa prays for this Mission every day, because they know what they have done for me. Where would I have been? Maybe I would have gone back to Africa, because of the weather. But thank God I am adjusting." Sunday says, "I know it was all God's doing. Let Him plan your way. Let Him show you where He wants you to be."
You can help meet urgent needs
Your gift will make a life-changing difference for more of our neighbors in need. Help more people like Sunday find nourishing food, shelter and other critical resources to receive hope and a new start. Thank you for your compassion!