Friends like you helped Tracey find safe shelter and hope
Tracey's parents taught her well while she was growing up in New York City. She remembered watching them help people who had fallen on hard times: "God always placed in my heart and in my mind that people deserve second chances. And I'd seen my parents do their thing — give people second, third, fourth, fifth chances," Tracey says.
Tracey's desire to help people led her to get degrees in both criminal justice and counseling. She developed a second chance program and started her own nonprofit while living in Memphis.
When Tracey moved back to New York City, she reconnected with someone from her past and began dating him. Eventually, they moved in together. Unfortunately, after his father passed away, he started using drugs to deal with the pain. Tracey stayed because she thought she could help him. Then he began demanding money and isolating her from friends. She grew more and more depressed.
Needing care during the pandemic
Then, COVID-19 began to impact our city. In addition to the well-known difficulties of the pandemic across our city — job loss, hunger, homelessness — another issue arose from the need to shelter at home: an increase in domestic violence. In the months following the onset of COVID-19, domestic violence reports at agencies in New York City doubled or even tripled.
Tracey experienced this issue first-hand. She found herself in lockdown here in New York City with someone who was increasingly abusive. "In July, I was praying, 'God, if this is not for me, show me. Tell me. Give me a sign.' And I heard a small voice," she says. "The small voice said, 'You're about to be really sick again, and you need to leave.'"
She packed her bags and went to a city shelter. Unfortunately, the living conditions caused her a lot of stress, and she started having chest pains. At the hospital, doctors discovered Tracey had a clogged artery and was on the verge of a heart attack. She was rushed into surgery and a stent was put in — a move that likely saved her life.
At the hospital, a social worker told her about The Bowery Mission. A close friend came with her to explain Tracey's fragile health situation and how she needed a safe place to live where she could also continue working remotely to keep her job.
Once she was settled in our women's center, Tracey started having panic attacks. They made her realize she needed to slow down and deal with all that had been happening in her life, especially her unresolved grief over the loss of her mother 20 years ago. She had been running for so long and kept herself busy by helping others, especially in her work as a counselor.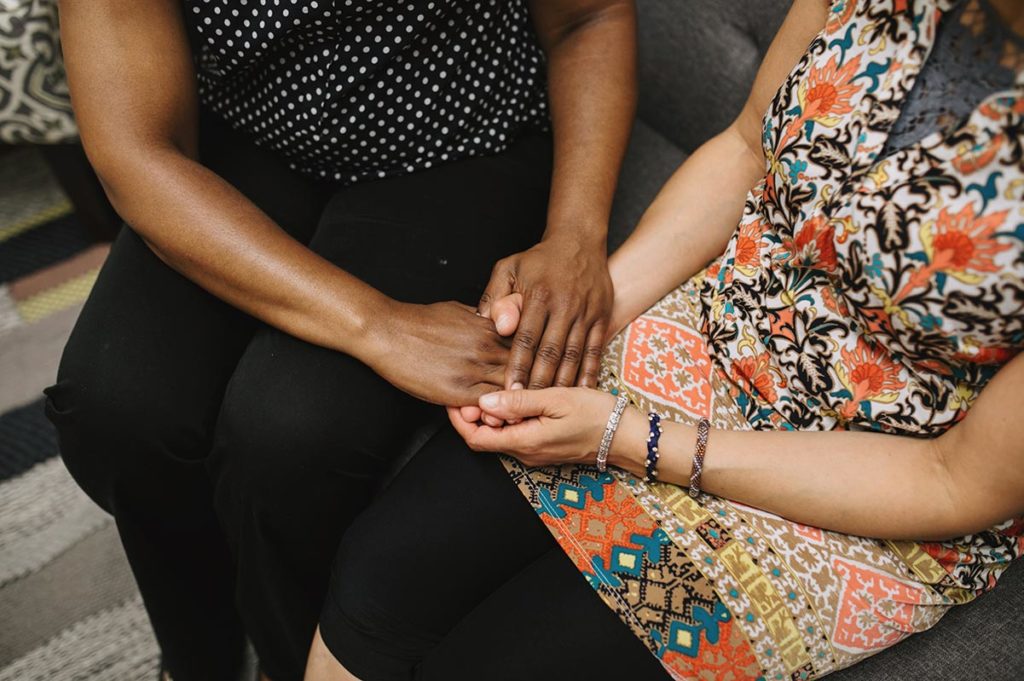 "You make your job so important, but when you're alone, you have to think about yourself. Because you can't think about your clients all the time. You have to think about yourself. You can't give good services to your clients if you're not healthy." —Tracey
Dealing with her past, focusing on the present
Being at The Bowery Mission helped Tracey stop running from her past pain and live in the present. She realized, in her words: "It's time for you to work on you. It's time for you to let stuff go. Learn to breathe." At the Mission, she says the staff have been really supportive. "They really try to help the ladies go get it," she says.
In this safe and healthy environment, Tracey was able to heal from the trauma and abuse of her past. The caring residential community and clinical services have helped her work through emotional and psychological pain.
Today, Tracey is working as a case manager for a homeless services agency and continuing to dream about starting her own nonprofit for women who need to get out of domestic violence situations. She has made significant progress on her journey back towards independence.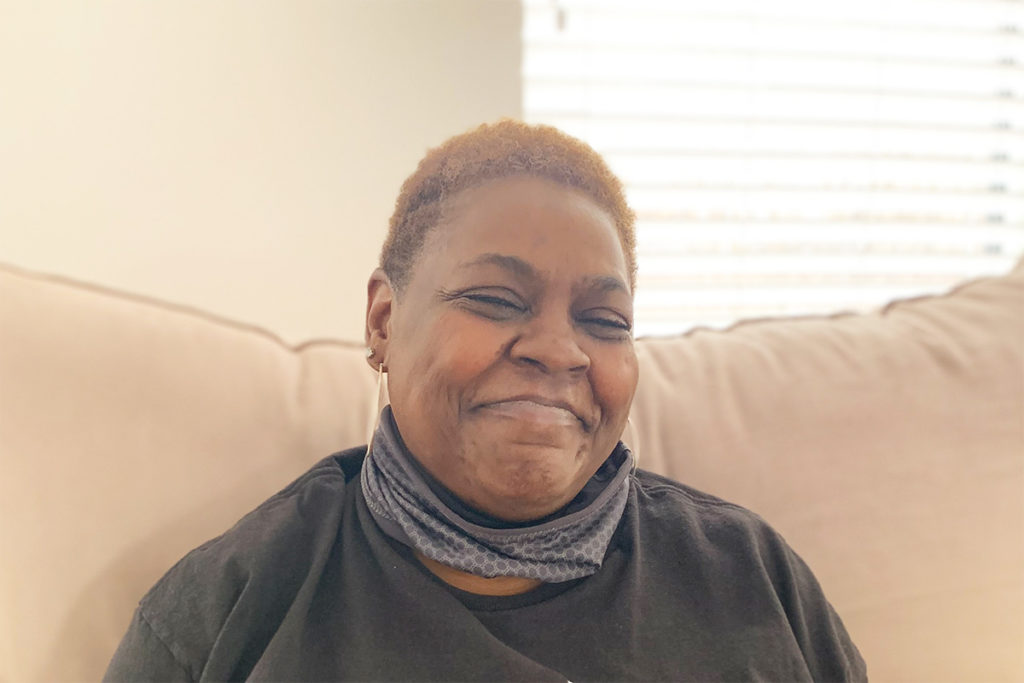 "I'm grateful to the Mission for allowing me to be here," Tracey says. "I'm getting to grow. I'm getting the support that I need – and the understanding. I'm finding that I'm calmer now and I'm a better person."
Providing care for women in need of healing and hope
The Bowery Mission's programs offer a safe haven for women in crisis — a supportive community where they can heal from homelessness, domestic violence and other traumas.
You can help neighbors find a second chance
You can make a life-changing difference for neighbors in need. Your gift will help more people like Tracey find critical resources to receive hope and a new start. Thank you for your compassion!