Friends like you helped Carlos find hope, healing and many reasons to be thankful.
Every year, homelessness takes hundreds of New Yorkers by surprise. Carlos is one of those people. His career began with success as a Wall Street broker, followed by a rewarding second chapter in Christian ministry. He spent three years overcoming alcoholism, achieving full sobriety for more than 12 years.
Yet even Carlos's former accomplishments couldn't shield him from the hardship that was to come. Last fall, while working as a full-time caregiver for his mom with Alzheimer's, he began having a serious conflict with a family member. He felt overwhelmed, isolated and tapped out financially and emotionally.
Sleeping on the subway — homeless, hungry and lonely
"I wasn't drinking, but my heart was starting to get hard emotionally," Carlos says. "I thought, 'If I don't leave, I'm either going to have a heart attack, or I may do something I'll regret.'"
Out of options to turn to for help, Carlos packed his bags and headed to the streets of New York City. He spent five nights sleeping in empty subway cars. "I remember thinking, 'What am I going to do? I have no one in the world,'" he says. Carlos was also in physical pain from an arthritic hip which made it hard to get around.
That's when he remembered The Bowery Mission. He had been here to speak when he worked in Christian ministry and remembered the Mission's commitment to helping New Yorkers in need. When he called, not long after Thanksgiving, Carlos was encouraged to come for help.
A warm welcome
Immediately, he felt welcomed and cared for — from nourishing meals to a hot shower and a soft bed. He stayed at our overnight shelter for three weeks before entering the Mission's Residential Program.
"That first night, I was grateful to have those worries out of the picture." — Carlos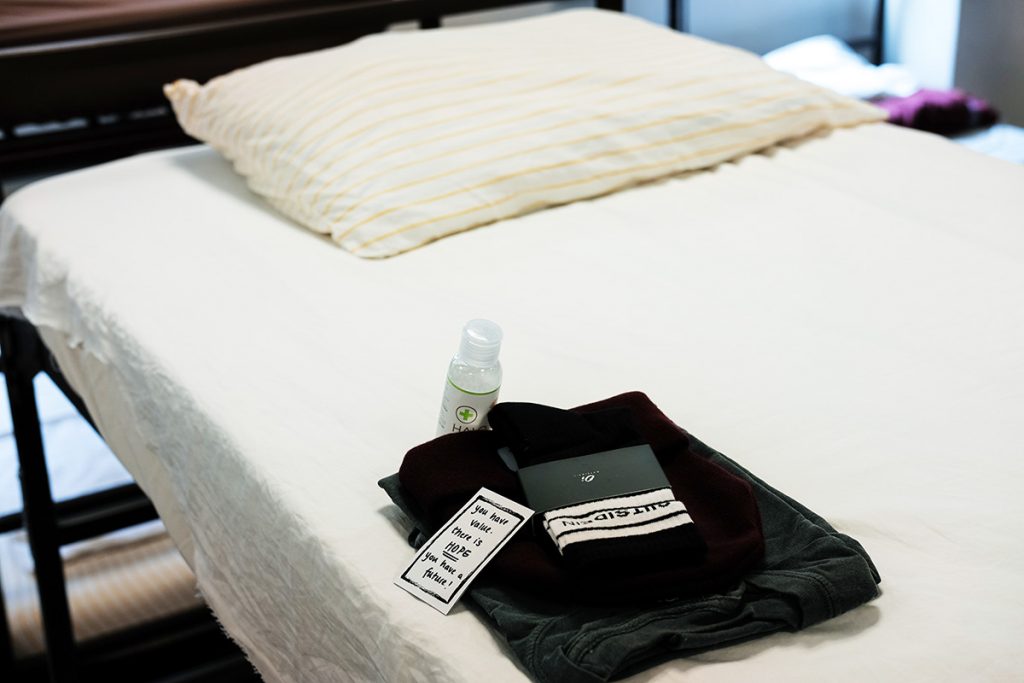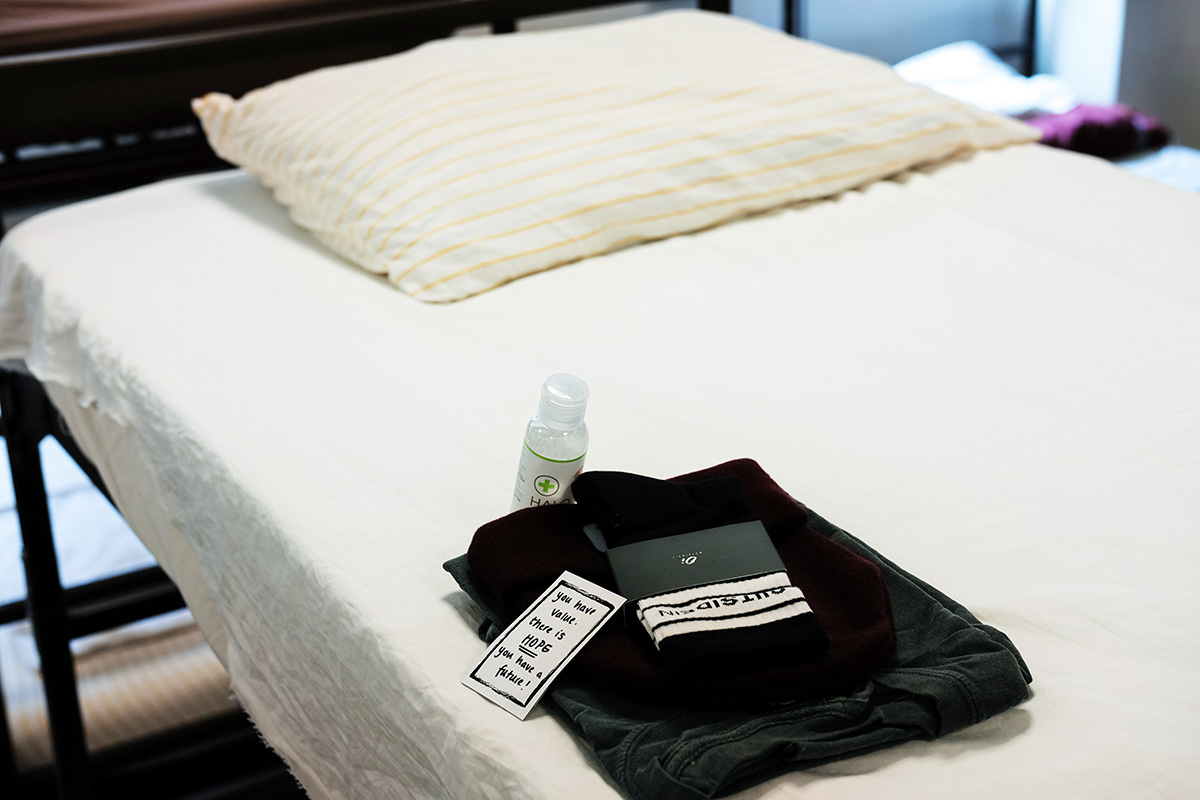 Very quickly he made good progress toward his goals for the future. Less than two months into the program, Carlos found a job and is back to work on Wall Street. He was also able to meet with a counselor to begin working through the pain of his past.
He has gained renewed strength from the Mission's community — including other men in the Residential Program, our staff and volunteers. Carlos says, "Right now, I don't even know what the world would look like without some of the people here. They've become like family to me. I have a sense of community I've not felt anywhere."
Resetting priorities
"This place gave me some time to see what is really important and that is Jesus Christ. To have pastoral support and classes available breathed new life into me," Carlos says. He has also reconnected with his kids, and that means the world to him.
Today, he volunteers at the Mission when he can and plans to be here for Thanksgiving. "It's better to give than receive," Carlos says. "And I have received a lot of love, a lot of healing."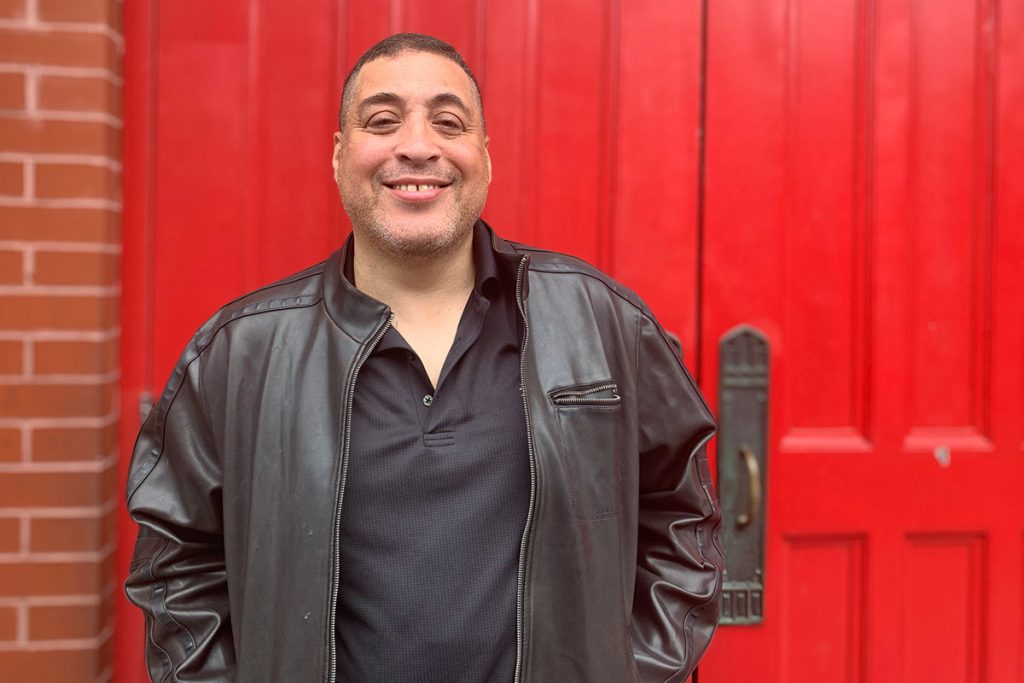 "I walked into the Mission thinking I have no one in the world. Now I'll be walking out with my kids on speed dial. If that isn't God, I don't know what is. God has been good to me in a way I can't even understand." — Carlos
You can help others find a fresh start and true hope
Your generous support helps give people like Carlos the opportunity to start fresh and have hope for a brighter future. Thank you for your compassion!