Darryl found shelter, community and so much more. See how, now as a graduate, he's experiencing new life.
Darryl was living in New York City when his life began to fall apart. After the loss of several family members, he struggled with grief and other significant challenges. He found himself homeless — even while still working. Then, he learned about The Bowery Mission while talking to some people on the street. He was scared, but he went, and has experienced so much change since. Hear more from Darryl.
In 2019 I was living in New York City when I had a lot of doors close in my face. I'd get my hopes up, and then I wouldn't get a job. I'd get my hopes up again, and I wouldn't get a job. Before long, you can only take so much rejection before you don't have any hopes to get up anymore. I just knew that I was never going to get picked to have any kind of life.
I first heard about The Bowery Mission from some people on the street. They said it was a place where I could get something to eat, maybe spend the night or take a shower.
Asking for help was one of the hardest things I could do — in some ways, it was truly easier for me to sleep outside. But when I went to The Bowery Mission, there were a few people who remembered my name. They knew me, every day. And I didn't have that anywhere else in the world.
At the Tribeca Campus, a case worker told me about different options for getting back on my feet. I was touched that she was willing to take a chance on me. With her support, I made a commitment to join The Bowery Mission's longer-term Residential Program for men. And I didn't just make that commitment to another person and some paperwork, I made that commitment to myself. Here was something I could do to put my pieces back together.
In the men's program, I was able to get a lot of the help that I needed. I spilled out all over the floor in my counselor's room emotionally, and it was OK.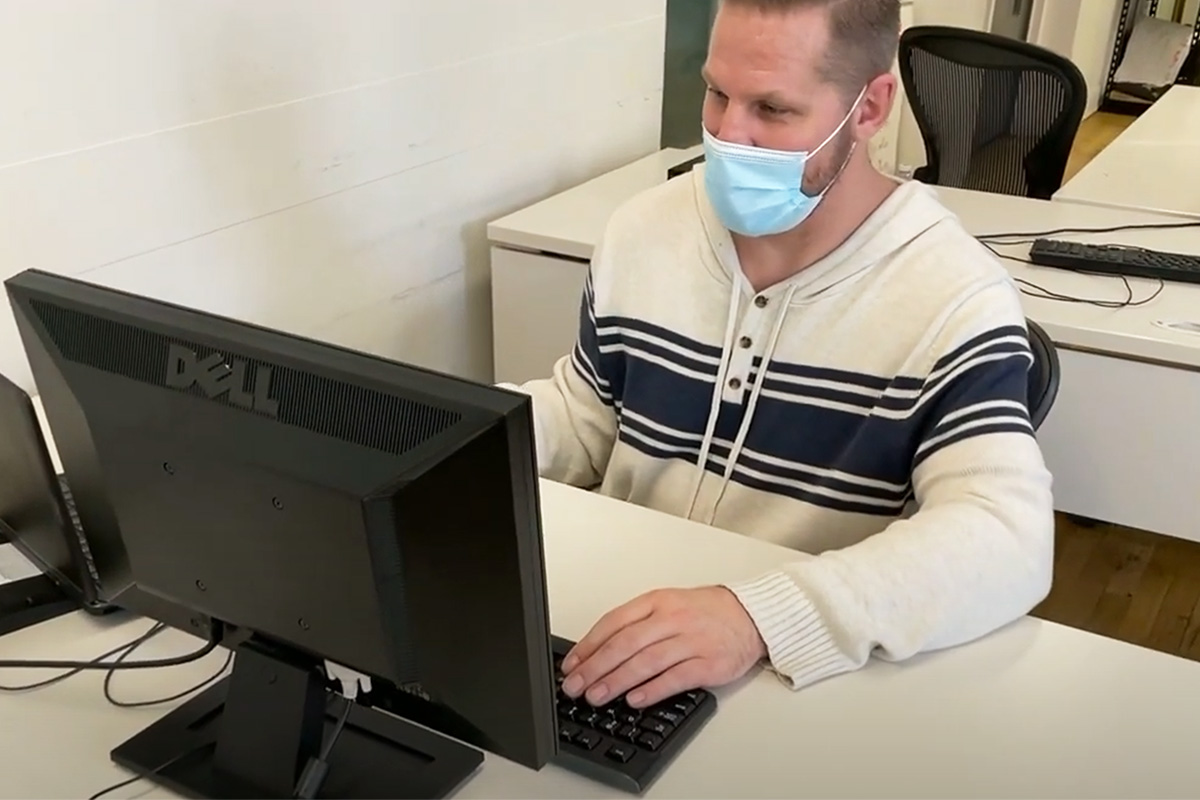 Some of the simplest things I was able to accomplish at The Bowery Mission were things that I couldn't do on the street. I acquired an ID, a bank account and health insurance. I took a computer class, began to build up my resume and eventually started working. It felt really good! It's amazing what regularity and a little structure can do for a person. I gained a little more confidence and self-esteem — things I hadn't experienced in a very long time!
I wanted to get an even better job — something with a regular schedule, where I could save more money. One day I was online and saw a job opening for a warehouse position at a global company. I ran over there for an interview and boom! They hired me!
I'm proud to say that I eventually graduated from the men's program at The Bowery Mission.
I was able to move into my own apartment, all brand new. I fill it with good cooking so it always smells great at night. Today, I continue to enjoy what I'm doing and can't wait to get up and go to work everyday. I found a place where I can be me, where I feel like I belong. Recently, I earned myself another promotion, so I'm at a management level where I get to train other people. You could say it's another boost in confidence.
To somebody who's on their journey at the Mission, I would say patience is definitely a key virtue. There were a lot of times when I didn't think it was going to be worth it. But I just kept going, and I kept hanging in there.
Today my hopes and dreams for the future are that I would be able to retire someday. There's still enough time. It's not too late yet.
You can help others find a fresh start and
true hope
Your support helps give people like Darryl the opportunity to stand on their feet again. Thank you for your compassion that makes the life-changing work of The Bowery Mission possible!