There is always an opportunity for second chances and for life to be restored.
Perhaps now, more than ever, we live in a world that questions if real life change is possible. But at The Bowery Mission, we know that new life, healing and reconciliation are possible in our lives and our world — even in the midst of the most challenging circumstances.
It is possible to break free from the patterns and behaviors that hinder us. It is possible to find forgiveness and healing and relationships. It is possible to grow in the knowledge of our own God-given identity and purpose.
These things are possible through the love of Jesus Christ, who heals our wounds and binds us together in a community of generosity and grace. I am reminded of the words of Jesus in John 11:25, when he said, "I am the resurrection and the life. The one who believes in me will live, even though they die."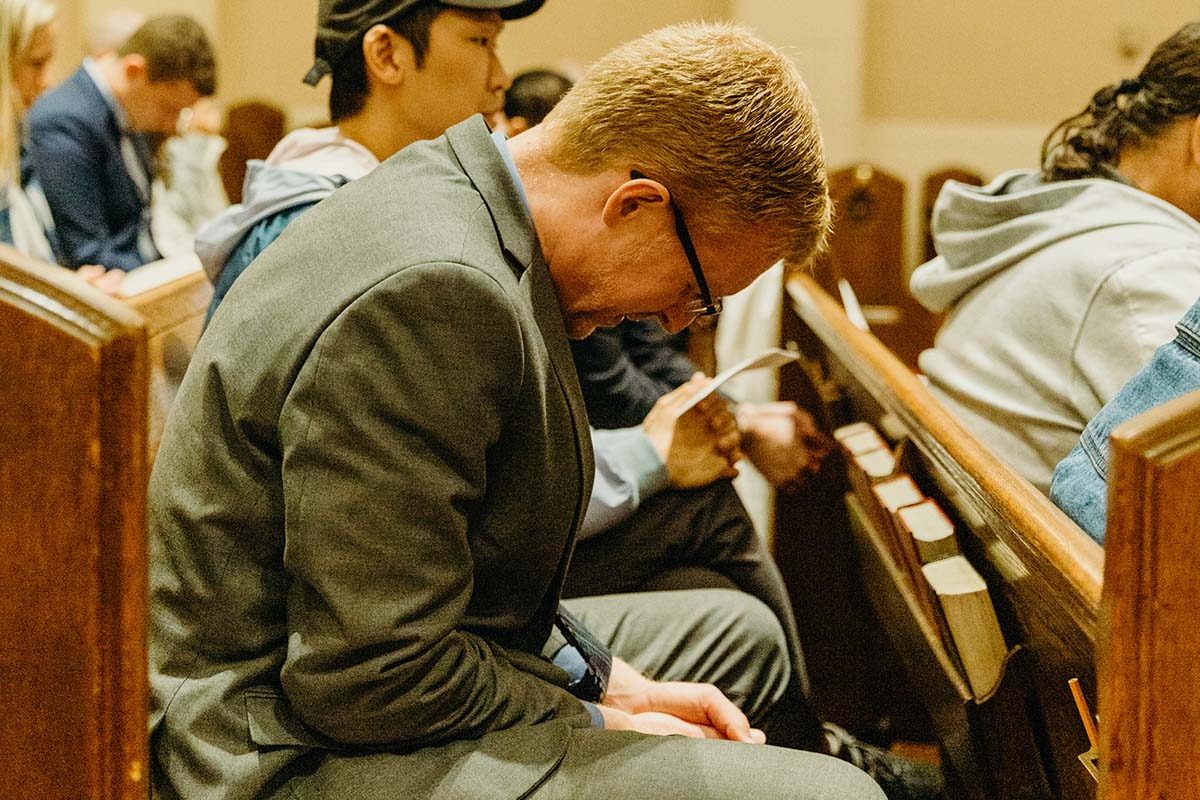 "The Easter message is why we don't give up, why we continue to serve and care even when all seems lost. Through faith, we believe change can happen in ways we could not author ourselves." — James Winans, CEO
As we prepare for our Easter celebration here at the Mission, what's on my heart is how we see the significance of the Resurrection each day. There is always an opportunity for second chances and for life to be restored. No one is truly lost. No one is too far away from God's love for God to change their story. From despair to hope. From homelessness to a new life.
That is the hope we have in Jesus. Through the winter months, we've seen more people transition from our food and shelter services to join our Residential Programs. It's been so exciting to be a part of more stories of lives changed as men and women recover from homelessness, build new skills and relationships, transition into jobs and safe housing and build entirely new lives of faith and hope! Douglas' hope story is a perfect example of how the love of Jesus can transform someone's life.
This Easter season, we thank you for sharing hope. We thank you for your prayers and words of encouragement. We thank you for your volunteerism and your generosity. We thank you for believing with us in this promise of transformation.
James Winans, CEO
Looking for ways to give back this
Easter season?
Donate
Every day, The Bowery Mission serves hundreds of meals to neighbors in need, and any one of these meals can lead to a new life. Your generous compassion will keep our Red Doors open to provide meals and other critical care.
Volunteer
Volunteers are a vital part of The Bowery Mission! Make a difference in the lives of our neighbors in need: serve a meal, help with our clothing program or tutor a child. Learn more and sign up today.
Start a fundraiser
Individuals, employers, teams and community groups can multiply their impact in support of The Bowery Mission and the people we serve. Start your fundraiser today!