Denise graduated from our Residential Program eight years ago. She's still standing strong today!
Denise came to The Bowery Mission after a series of deep and traumatic experiences. A lifelong perfectionist, she felt overwhelmed and defeated when life brought setbacks and failures.
For Denise, coming to The Bowery Mission was a last resort. But now she sees how her time in our Residential Program for women brought deep healing and life-long transformation. She graduated in 2014 and remains rooted and connected to her work, family and church here in New York City.
She has also remained involved as a graduate — coming to alumni events and even speaking at a recent graduation ceremony.
We caught up with Denise all these years later to hear how she's doing now. Here's what we learned…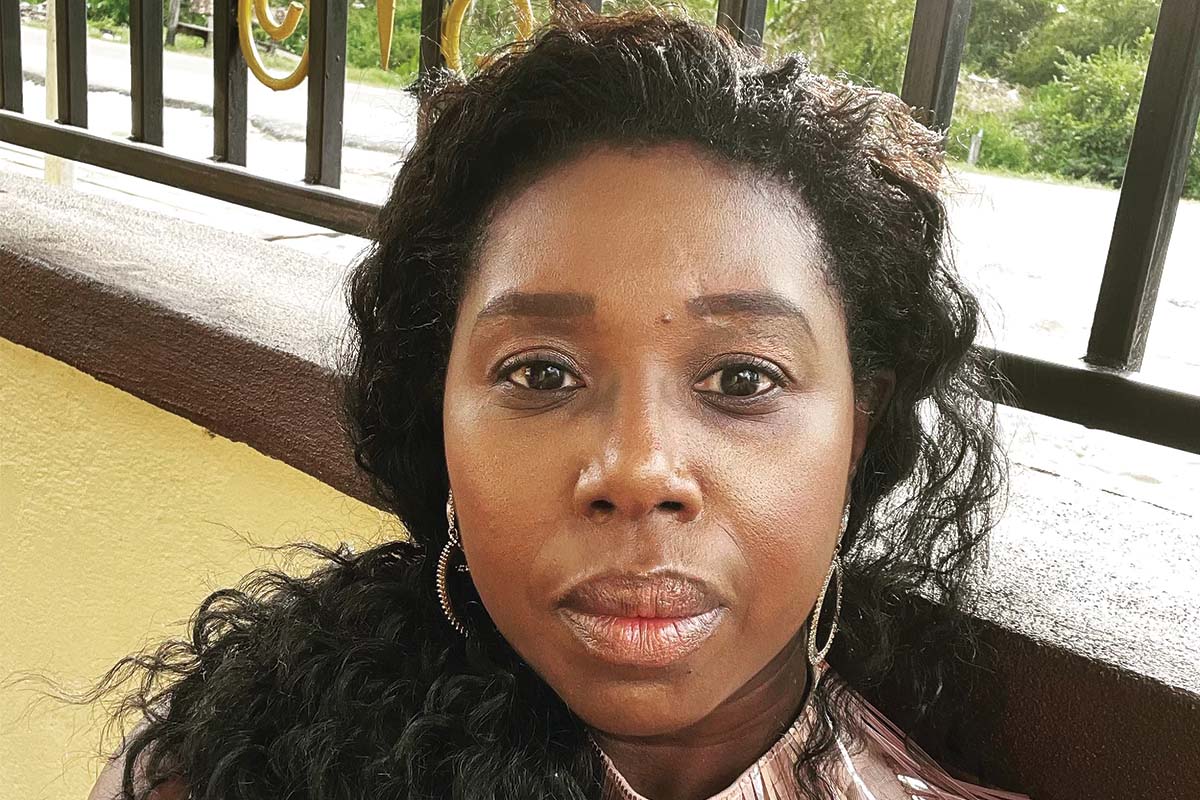 What is your life like now?
I'm working in retail — the same employer I began working for while at The Bowery Mission. After taking a break to help my daughter with my grandson, I was recently promoted to supervisor. I also do hair and personal image consulting on the side. I'm still busy as a mom and grandma, too. And I'm active in my church, working with youth.
How are you different from when you came to The Bowery Mission?
I've stayed in the same place! When I first came to The Bowery Mission, I had been running for a long time. I felt like I had no control and had let fear dictate my decisions. I had gone through the trauma of abuse, the loss of family members, a car accident, conflict with my daughter — and any time things would get uncomfortable, I'd pack up and go somewhere else.
What were you experiencing under the surface?
After I came to The Bowery Mission, I realized many of my decisions had been based on fear. And in the process of running and being fearful, I lost many things. I also realized I was angry with God. I had to face the fact that I was blaming Him for all the trauma I had been through.
What did it take to overcome those obstacles?
I've had to let God do that work in me. I'm learning to like and love who I am, even with my imperfections. The old me was such a perfectionist. After I lost two salons, I beat myself up for years. I thought, "well, if I was perfect, this wouldn't have happened."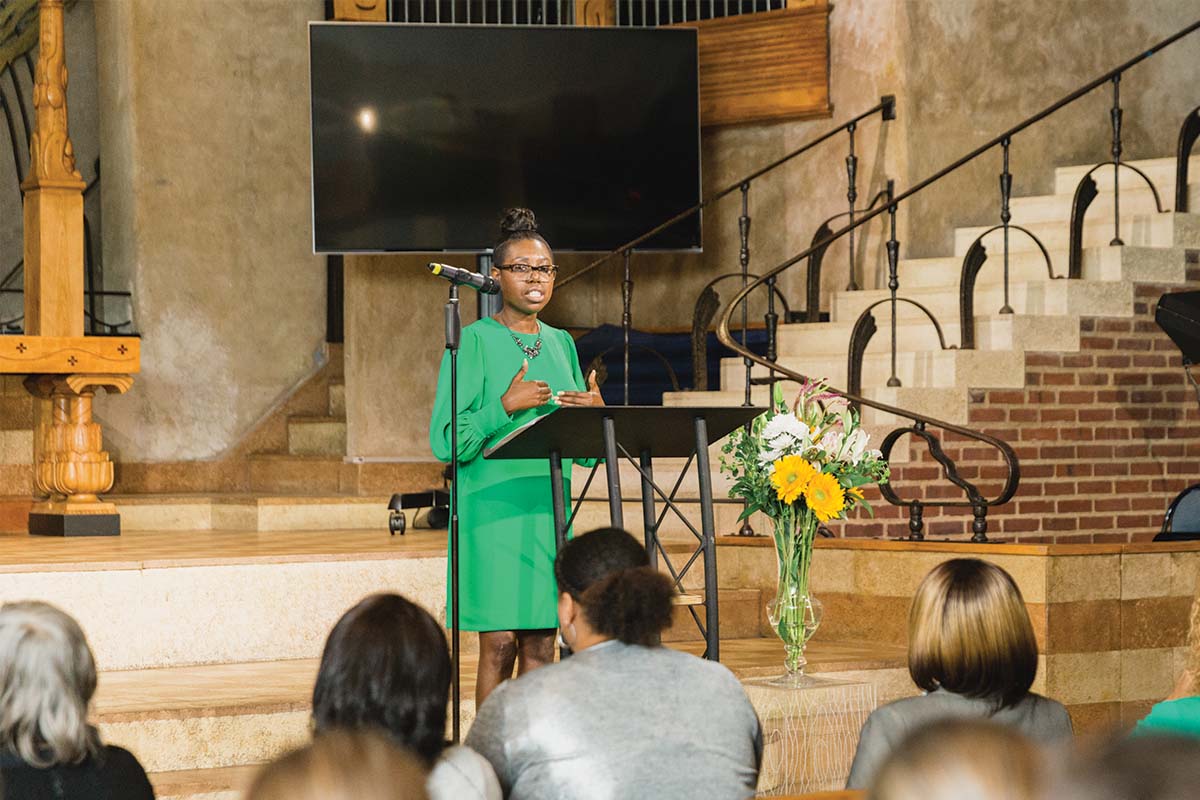 "At The Bowery Mission, I saw the gentleness, the love, the patience, the generosity and the kindness of God….The Bowery Mission didn't take away my dignity. They GAVE me dignity." — Denise
What are the main things you took away from your time at the Mission?
That there are amazing human beings out there!… I saw how the beds weren't thrown together — they were made with brand new mattresses and sheets. I saw how people were giving up their Saturdays and Sundays to come and cook for us, or to take us to get our nails done, or to sit with us and just listen. That really blessed me.
What encouragement would you give a new client at The Bowery Mission?
Be open. At the Mission, I saw fear stop a lot of people from moving forward. I was afraid I wasn't going to be in control of my life. People had controlled me my entire life — and had done horrible things! But when I began to trust the process, I realized I needed the structure.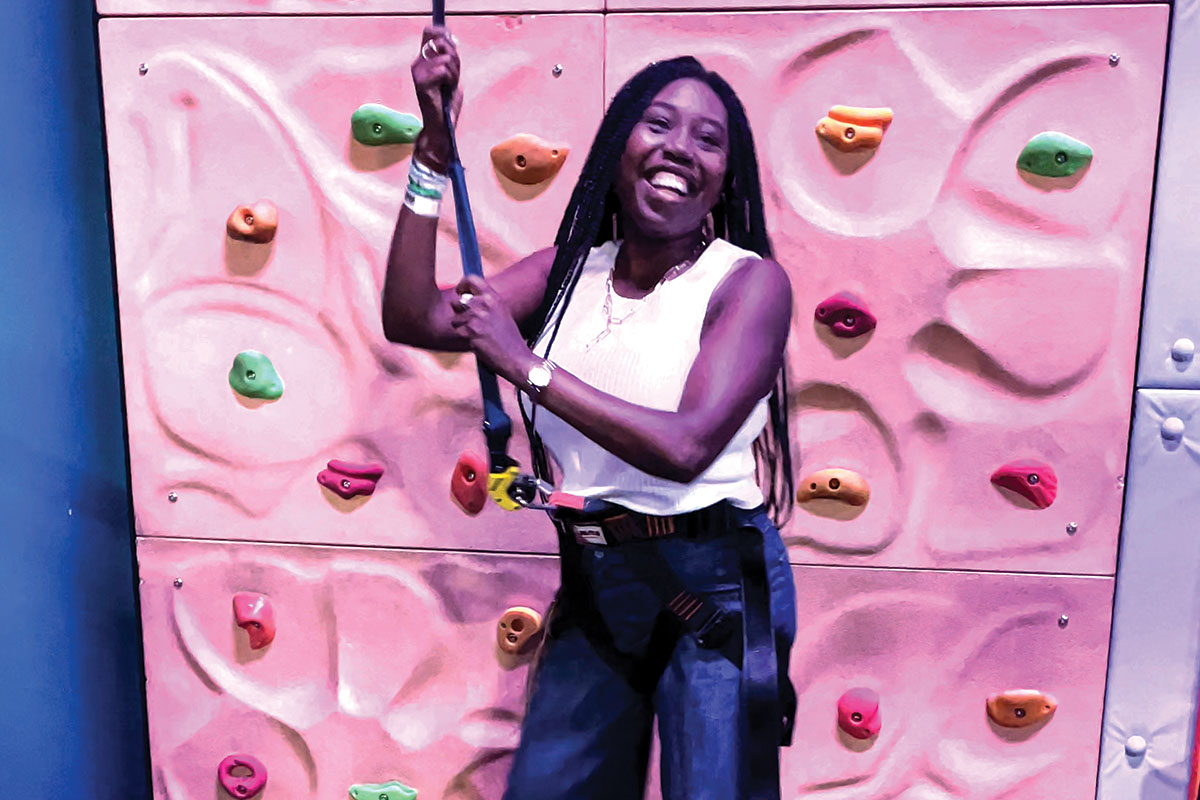 "Now I'm seeing how imperfections are just another part of life. They don't destroy me. So I'm taking more risks, even if I'm uncomfortable or afraid. I don't have to be perfect, because no one is perfect — only One. And He died for me." — Denise
What kinds of risks have you been taking?
Recently, I went indoor rock climbing! We went to a gym to celebrate my grandson's birthday and I thought, "I want to do this! I want to climb this rock!" And I did. Another one is being more willing to let my friends and daughters photograph me. I've always intensely disliked pictures, because I felt like I had to look perfect. But now I'm learning to say "OK, yes."
What are some of your strengths?
I'm good at creating space for young people to talk about what's going on. I used to feel I was the only one in the world experiencing what I was experiencing. I want others to know they are not alone. I love inviting young people over to eat dinner and sit around and talk.
What are your dreams and goals?
I love to donate clothes and other items from my store to people in need. Eventually, I would love to start my own nonprofit to support young people. The goal would be to help them get a head start in life and learn how to present themselves professionally.
What are you most grateful for in your life today?
I'm incredibly grateful for my children. I think God gave them to me to save my life. They gave me the strength to fight and want to be here, even when I wanted to give up. I'm also so grateful God chose to reveal Himself to me. I can't fathom going through what I went through without God. I still don't fully understand why He let me go through that, but I know He was with me and gave me the strength to overcome. In times when I don't see hope, He reminds me: "If I go up to the heavens, you are there, if I make my bed in the depths, you are there." (Psalm 139)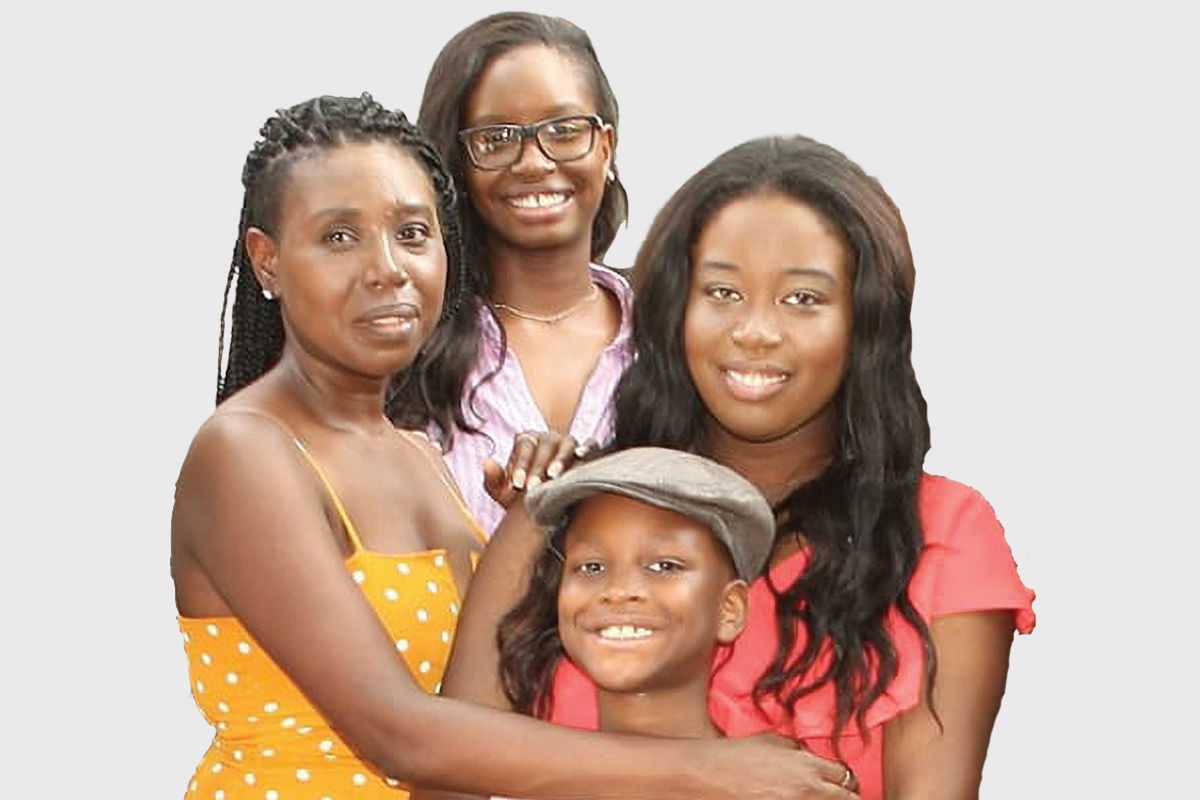 "I don't think the trauma we have experienced is just for us. Good things happen for us to share with others: there is hope. And bad things happen for us to tell others: you will come through it." — Denise
You can help others find true hope
Your support helps give people like Denise the opportunity to overcome fear and stand on their feet again. Thank you for your compassion that makes the life-changing work of The Bowery Mission possible!