In her time of need, friends like you helped give Cherrise hope and a fresh start
Originally from Trinidad and Tobago, Cherrise moved to New York City during her last year of high school. After earning her GED, she enrolled in college and completed two Associate's degrees while working. Unfortunately, Cherrise lost her apartment just as her student loan payments were due. At the same time, she and other coworkers were laid off from work.
When most people would get discouraged, Cherrise pushed herself to remain positive. She found a shelter where she could stay and volunteered there while trying to find a job. "I'm sort of an independent person. I want to try and see if I can do it myself," Cherrise says. "God doesn't give you stuff you can't handle."
When the pandemic began, the shelter where she was staying filled up. For a while, Cherrise slept on chairs. "I was scared. Everything was closing down. It was just me by myself fighting through when COVID-19 hit."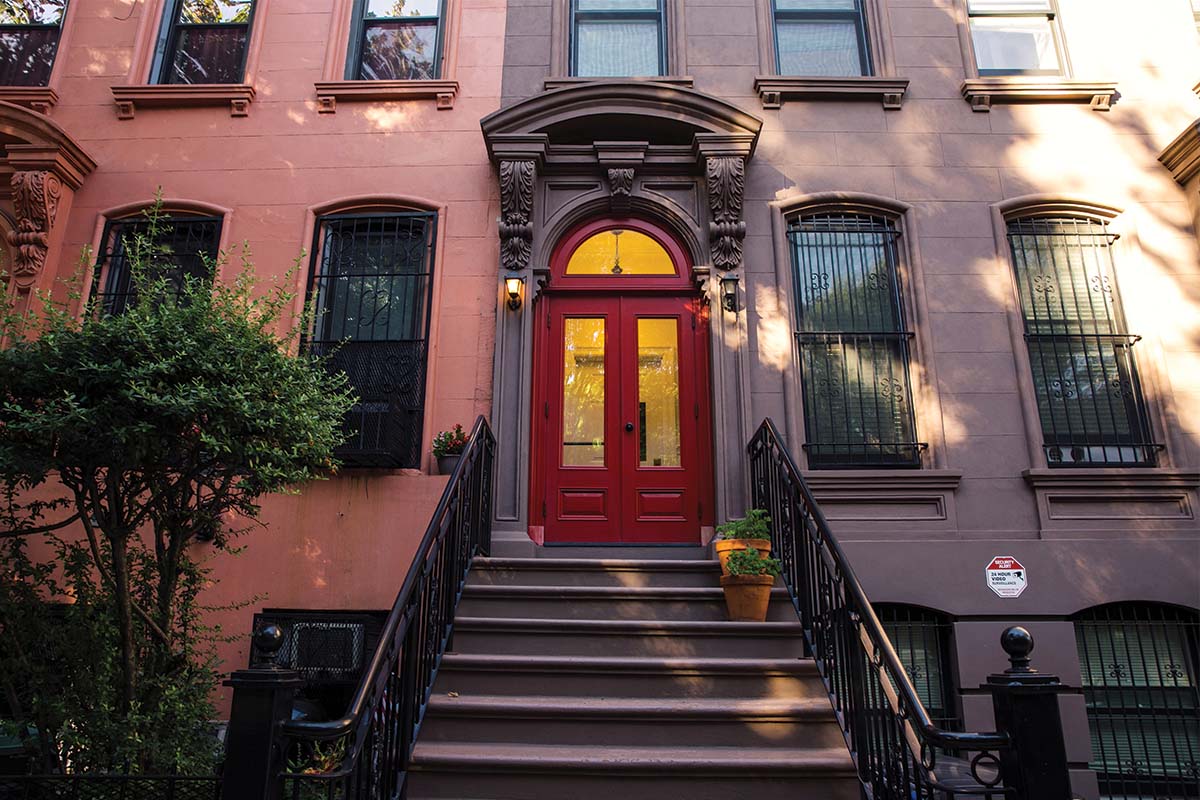 Finally, a safe place at The Bowery Mission
Cherrise kept trying to make the best of a tough situation. She found a job as an essential worker doing food deliveries. It was hard work: she was on her feet walking for hours each day, wearing her backpack because she didn't have a safe place to leave her belongings.
Thankfully, that was when someone she had become friends with came to The Bowery Mission and told Cherrise she should come too. "I came to The Bowery Mission in October of 2020," says Cherrise. After a brief stay in our overnight shelter, she entered the Mission's Residential Program for women. "When I first walked through the Red Doors, I was really surprised. This place was really nice! My favorite place here is the kitchen. I just love cooking and this kitchen is perfect for it."
She appreciated how helpful the Mission staff were as she transitioned to a new place. "They would check up on me, ask if I'm doing okay. They gave great advice with a sense of humor, as well as support for my career and finances. I was really thankful for it." At The Bowery Mission, Cherrise was able to work on becoming financially stable.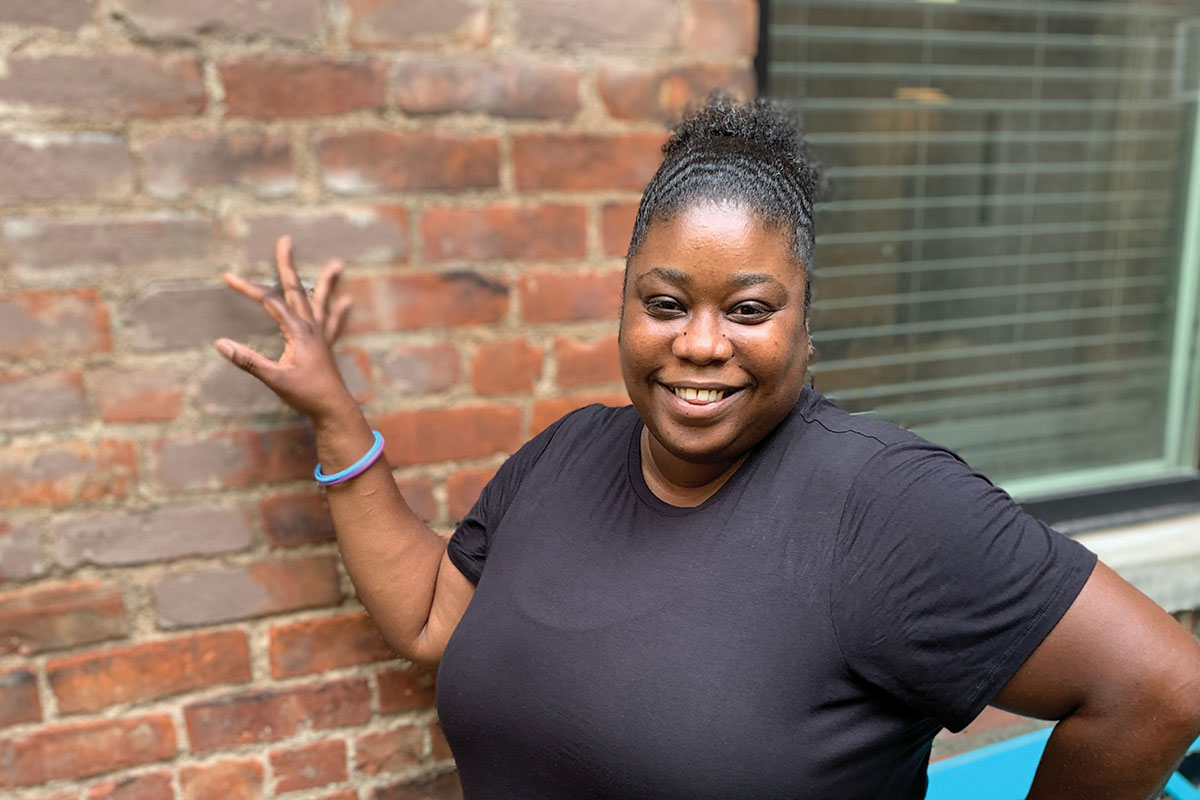 "At The Bowery Mission, I've learned that even though a door is closed, there's always a new door that opens somewhere. There are always new avenues, always somewhere that you can get the help that you need." — Cherrise
A new foot forward
Cherrise also says, "Here I learned a lot about being at peace with God. We had chapels on Mondays for a whole hour. I enjoyed it, even after coming home so tired from work."
Today, Cherrise has graduated from our Residential Program, and she has her own apartment. "I am so glad that this program has helped me through everything that I went through and helped me put a new foot forward," says Cherrise. "I'm taking everything I learned through this program with me."
Cherrise plans to get a degree in psychology, then a Master's degree so she can open her own practice focused on child psychology. "I want to be able to share my experience with other people and to say, 'it's OK to be in a slump…it's going to be OK.'"
"My motto is, live the life you love, love the life you live. Thanks to The Bowery Mission, I found a new me. The old me is still there, but I have a new me too." — Cherrise
You can help others find a fresh start and

true hope
Your support helps give people like Cherrise the opportunity to stand on their feet again. Thank you for your compassion that makes the life-changing work of The Bowery Mission possible!