'A Legacy of Transformation' is on view at High Line Nine Galleries throughout the month of December.
On view at High Line Nine Galleries throughout the month of December, "A Legacy of Transformation" celebrates The Bowery Mission's 150-year legacy of service by highlighting stories of lives transformed from homelessness to dignity and flourishing.
The exhibition features a timeline wall detailing key events from The Bowery Mission's rich history, as well as life-size silhouette cutouts representing inspiring individual stories of transformation over fifteen decades.
"The exhibition reminds us that while homelessness has existed in New York City for more than 150 years, The Bowery Mission has remained a steady presence in the city," says James Winans, President and CEO of The Bowery Mission.
The Bowery Mission was founded on the Lower East Side after the neighborhood saw a rapid influx of immigrants living in abject poverty. For generations, it has kept its doors open through countless crises such as the Great Depression, the World Wars, the 9/11 terrorist attacks and the COVID-19 pandemic. Today, The Bowery Mission remains a place that offers a helping hand through deep faith, a caring community and life-transforming services.
Each silhouette in the exhibition tells the story of someone who, after facing seemingly insurmountable obstacles, was transformed through the unconditional love of God and the persistent generosity of others. As homelessness in New York City continues to soar, these stories remind us of the ever-present possibility of redemption and our collective role in serving our neighbors in need.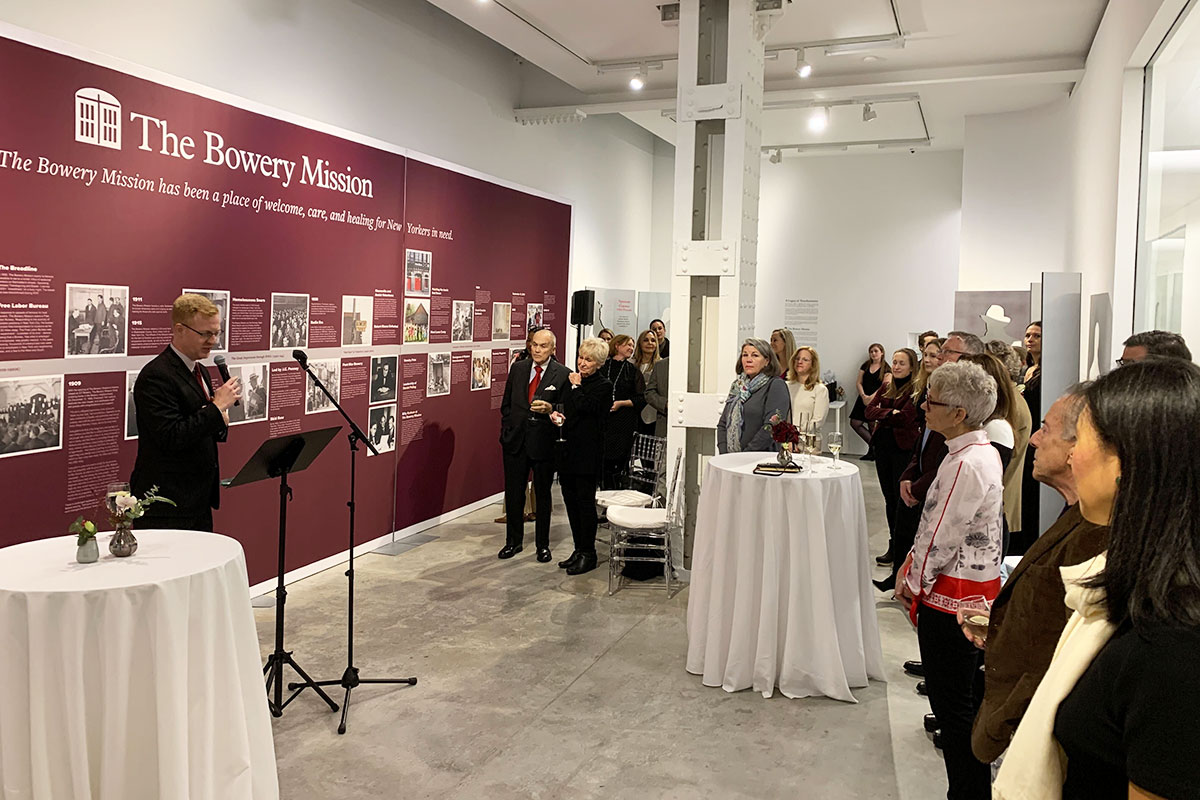 "Too often homelessness can feel anonymous," says Winans. "By encouraging us to stop and listen to real stories from The Bowery Mission's history, the exhibition reminds us of the inherent dignity and potential within each person."
The exhibition was created by The Bowery Mission in partnership with event company Production Glue, known for their expertise in immersive activations. We are grateful to High Line Nine Galleries for generously providing the space for our exhibition.
Exhibition Details
Location
High Line Nine Galleries
507 West 27th St.
New York, NY 10001
Dates & Times
December 2 – 30, 2022
10 a.m. – 5 p.m.
Tuesdays – Saturdays
Closed for the Holidays
December 23 – 26, 2022