Bringing the hope and joy of Christmas to New Yorkers in need
The holiday season can be a difficult time of year for people who come to our Red Doors. For neighbors who don't have a place to call home, are separated from family or are going through trauma, the holidays are often reminders of what they don't have rather than reasons to celebrate. But because of friends like you, The Bowery Mission can be a beacon of light and hope shining into what can feel like the darkest time of their lives. You make it possible to offer a place of connection and celebration. Your support means the Mission is here to provide traditional holiday meals, show each person they are loved and valued, and offer that first step toward new life.
In the Christian tradition, Advent is celebrated before Christmas. It is a season of sorrow and waiting in the darkness that precedes the arrival of Jesus, the Light of the world. This verse from one of my favorite Advent songs describes it well:
O Lord of life, our only hope
Your radiance shines
On all who look to You in the dark
Emmanuel come, come light our hearts.
Your compassion helps shine the light of Christ to those in greatest need here in New York City. You help them see that there is a way out of the darkness to hope and life transformation. When a neighbor in need discovers this, they can more readily join in the joyful greeting of "Merry Christmas!".
At The Bowery Mission, we want our guests to experience the festivity, beauty and sense of belonging that the Christmas holiday brings. See how your generosity makes such a difference in providing help and hope for the men, women and families we serve.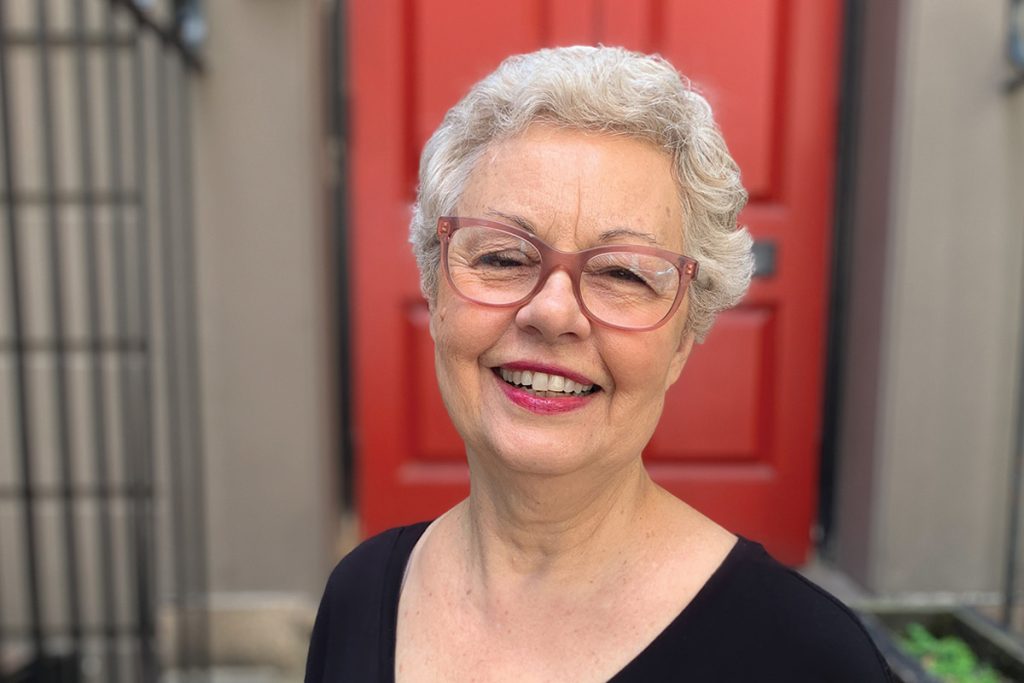 Meet Irene, who is thankful for so much this season. After being evicted she stayed in more than 20 different places, never feeling safe and at peace until finding The Bowery Mission. Hear from Irene how she's now equipped for a brighter future, thanks to friends like you.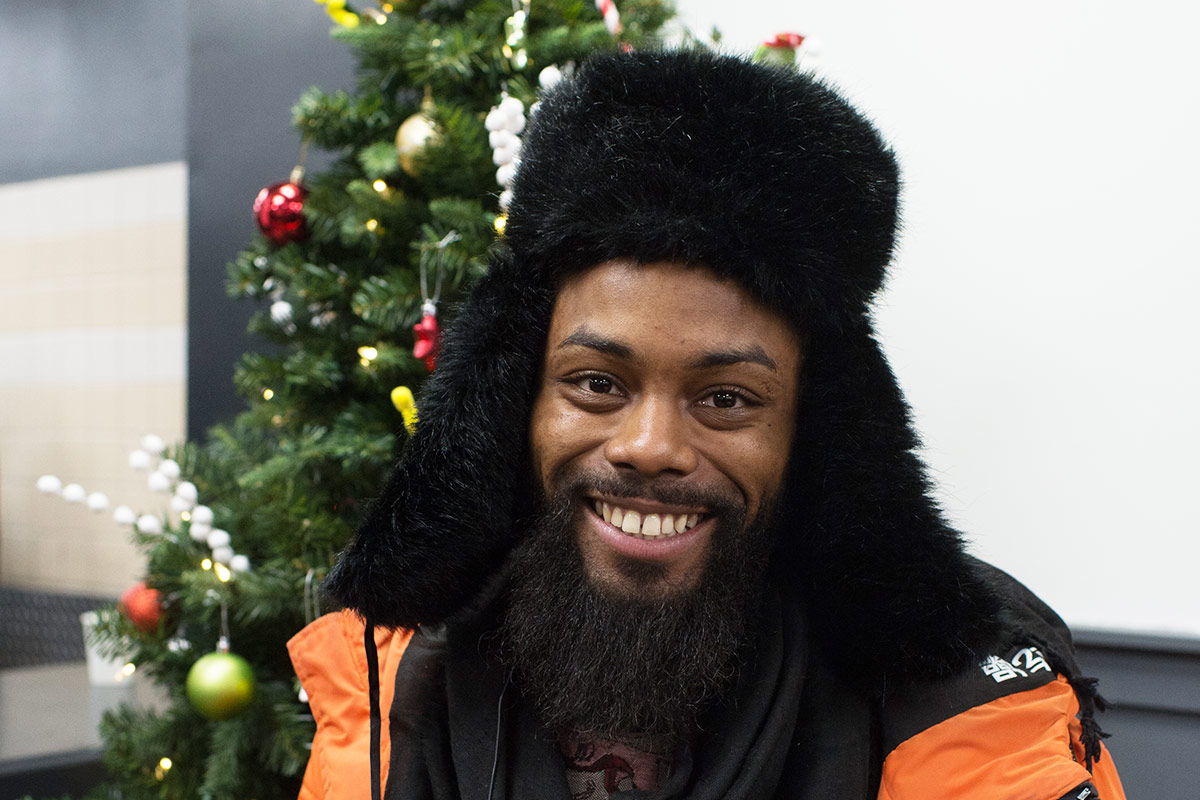 You make it possible for our New York neighbors facing homelessness and hunger to enjoy meals in community. We will serve thousands of nourishing holiday meals this month across our campuses.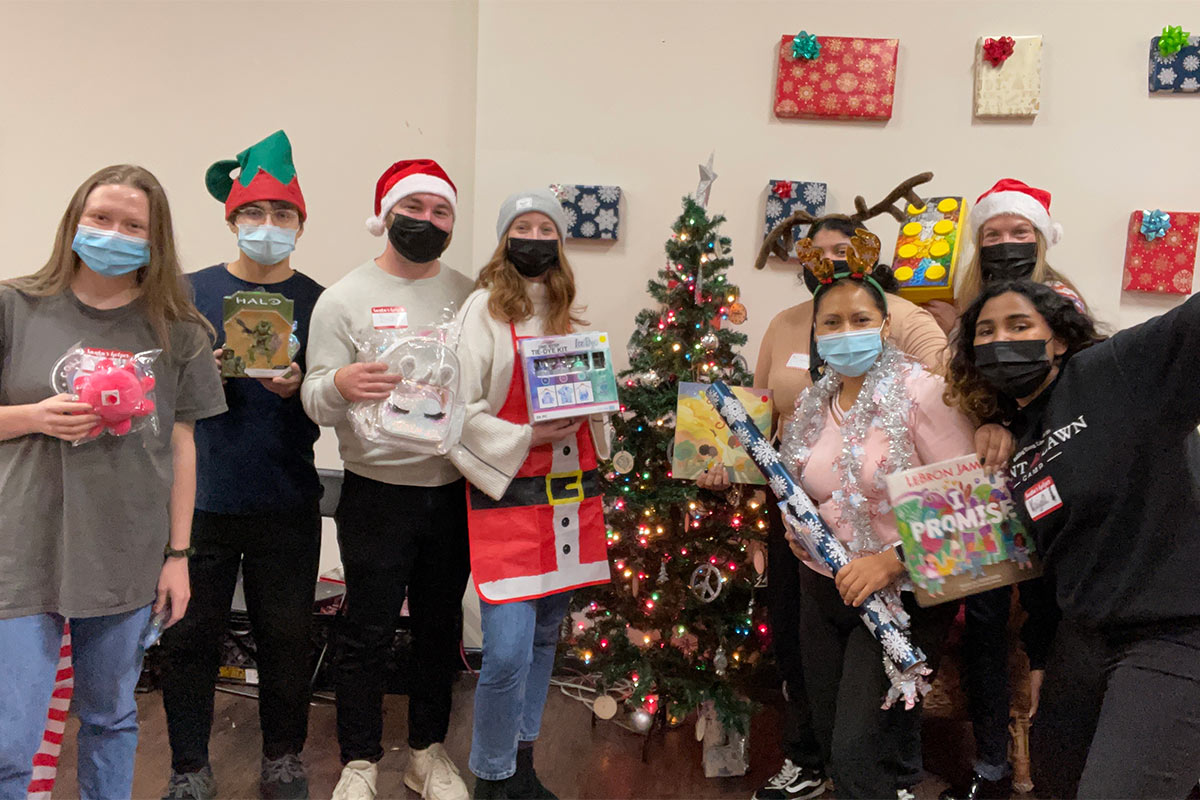 We're seeing many smiles on the faces of children. Our Mont Lawn City Camp's Christmas Toy Shop provides parents facing financial hardships a chance to shop and provide gifts for their kids. Our team also hosts outings for families to experience the joys of the season together.
Our community can count on us to remain a surrogate family and a surrogate home for people with nowhere else to go on Christmas Day. During this special time, it's wonderful to see the holiday spirit bring people together, to see their generosity meet other people's needs! Our staff and volunteers work hard throughout December to make the holiday special for our clients — with decorations and gatherings and a special meal on Christmas Day. Our hope is to see even more people drawn into our community of genuine care.
Can I ask you to pray with us during this special season?
For our guests and clients who find themselves especially lonely now. It's a time of year that reminds people of fractured relationships, and how separated they are from others.
That The Bowery Mission provides a place of rest, safety, community, hope and belonging to everyone who comes to our Red Doors. That our most vulnerable neighbors find their immediate needs met — plus a chance for new life.
For resources and provision so that we are prepared for the winter months ahead, as it grows colder and more dangerous on the streets.
Thank you for your friendship and support of our community. On behalf of our Bowery Mission family, we wish you a Merry Christmas and Happy New Year!
James Winans, CEO
"I am the light of the world. Whoever follows Me will never walk in darkness, but will have the light of life." — John 8:12 (NIV)
Looking for ways to give back this
holiday season?
Donate
Every day, The Bowery Mission serves hundreds of meals to neighbors in need, and any one of these meals can lead to a new life. Your generous compassion will keep our Red Doors open to provide meals and other critical care.
Volunteer
Volunteers are a vital part of The Bowery Mission! Make a difference by helping with our daily meal services. We have a special need for breakfast shifts right now and anticipate help needed in January. Learn more and register.
Start a fundraiser
Individuals, employers, teams and community groups can multiply their impact in support of The Bowery Mission and the people we serve. Get ideas and next steps for corporate fundraising initiatives.