Cannon went from nearly ending his life to finding his purpose serving others
Cannon grew up in an environment where drugs were readily available. By the time he was 15, he had suffered two overdoses. What began as a way to fit in led to an ongoing struggle with addiction. For years, he says, "I was in and out of all sorts of programs."
At one point, Cannon successfully got clean, landed a good job and got married. But when his wife relapsed into her own addiction, he followed. Cannon lost his job and was consumed by shame and depression. After his marriage ended, he began wandering the streets of New York City and drinking.
At his lowest moment, he came very close to ending his own life on the Manhattan Bridge. A voice in his head said, Why don't you jump? But Cannon resisted. As he walked off the bridge, a thought occurred to him, Why don't you call home?
"That's how I know the Holy Spirit was helping me," he says. He called his sister, who encouraged him to meet with a pastor. "At that point, I was in the habit of ducking pastors, but for some reason this time, I said, 'Maybe I need that.'"
Encountering God in a new way
When the pastor encouraged Cannon to join The Bowery Mission's Residential Program, he was skeptical, but he agreed to give it a try. At The Bowery Mission, Cannon encountered God in a way he never had before. "Sometimes, we're in a place that's ripe for God to get in," he says. "As I went through the classes, Christ became real to me."
Despite getting off to a strong start, Cannon relapsed a few months into the program. But instead of giving up, he re-enrolled and began the hard work of recovery again.
"I had become more of a fighter. I began refusing to fall back again, pulling from the strength I had in God." — Cannon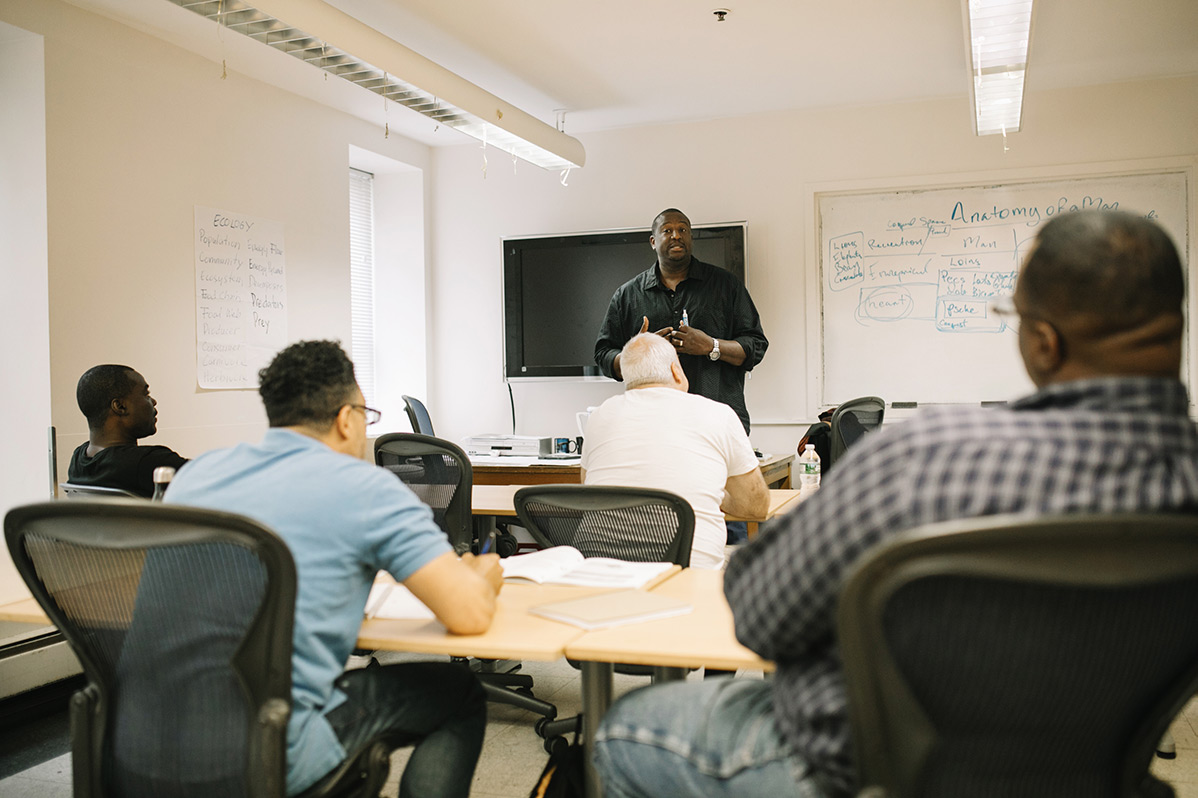 Finding his calling & flourishing with 20 years of sobriety
In the early 2000s, Cannon graduated from The Bowery Mission, and for the next three years, he worked as a chef at the Mission. In 2008, he was recruited to serve as a chef at another rescue mission in upstate New York. He accepted the role and served as their Sous Chef and Assistant Chaplain for many years.
Upon reaching retirement age, Cannon was eager to return to his hometown. Last fall, he rejoined The Bowery Mission's Food Services team and is excited to be back in the place where his life transformation first began. Today, Cannon loves being able to spend more time with family. He remains active in his church community and is maintaining his 20 years of sobriety — an accomplishment he calls "amazing grace."
Cannon still takes pride in his work and regularly prays over the food he's making. He says, "I have to work with the ingredients I'm given. But even though I may not have filet mignon, I can make it taste like it is! So, I give my food to God — I submit to Him and He helps me make it."
At The Bowery Mission, Cannon finds great meaning in his daily work of preparing meals. "Every day has meaning because it's part of God's plan of salvation. My work matters because I matter to Him." he says. "Cooking is part of His purpose and plan for my life, He uses it as a platform for me to serve people."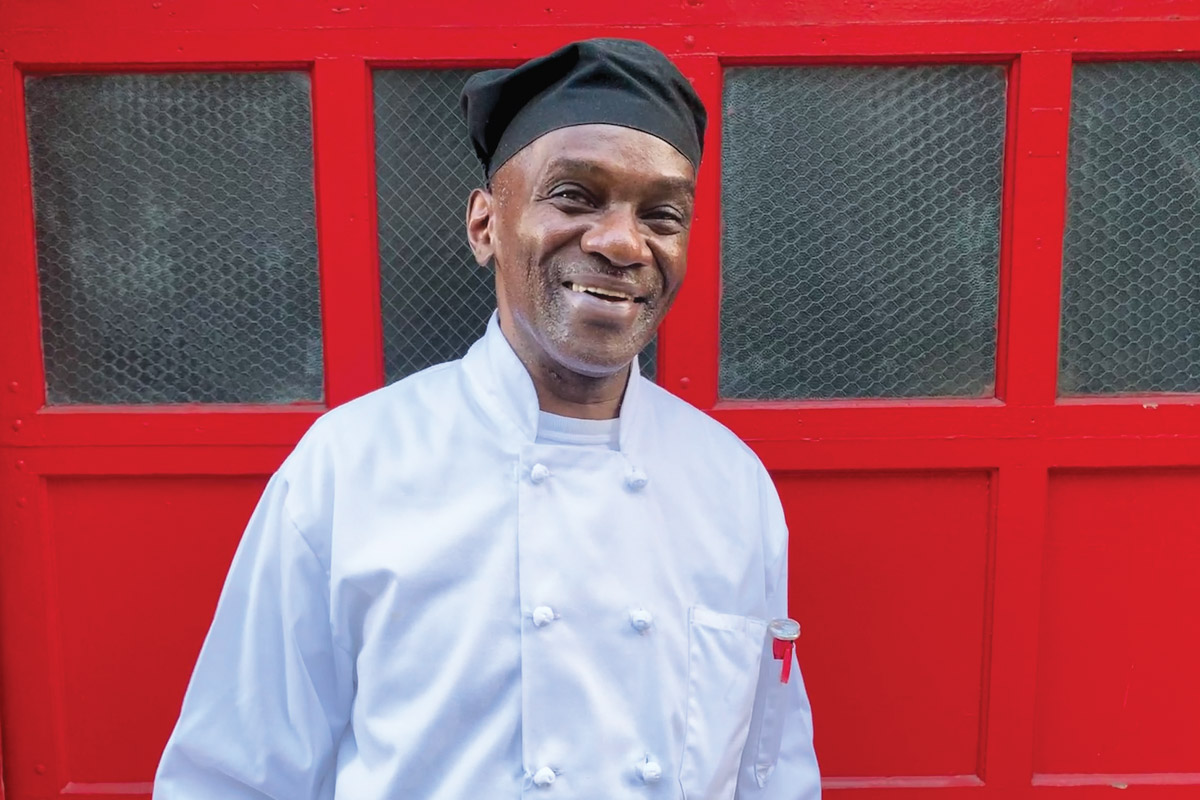 A life transformed by grace
Cannon shares his favorite verse from Ephesians 3, reflecting how God has transformed his life. "And I pray that you, being rooted and established in love, may have power to grasp how wide and long and high and deep is the love of Christ."
"Grace is hard to understand. But when God became real to me, it was through His kindness," Cannon says. "And it's not just about what He did on the cross — but what He still does through His resurrection. God does things that blow my mind. When I look back on my life, I see how I have changed tremendously."
You can help others find hope and experience new life
Your support helps restore lives and offer hope for people like Cannon. Thank you for your compassion that makes the life-changing work of The Bowery Mission possible!