Here at The Bowery Mission, we encounter so many people at their lowest point, when they've been disrespected, ridiculed, beaten down, taken advantage of and deprived of their most basic rights. But because of Christ's death and resurrection, we know darkness and despair are never the end of the story — there is always the possibility of a more hopeful future. God sees us when we are hurting or in pain and longs to rescue us. That's the hope of Easter.
Your support helps make life transformation possible. In fact, we see it every day because of your generosity and God's provision. Restored hope happens when:
A person who has had no place to call their own is welcomed to receive their own bed, three meals and much-needed encouragement and support.
A person who is struggling to hold down a job is trained and equipped to go into the workforce.
A person who has been abused is in a community where they are forming healthy and loving relationships.
A person who has been taken advantage of is in an environment that operates with honesty, transparency and care.
A person who had given up on life now testifies to the new hope they have for the future.
During this season of new life, we're looking forward to celebrating with our community. Our church partners, volunteers and staff will host several events at our campuses to meditate on and rejoice in the resurrection of Jesus Christ. This will include reflective chapel services during Good Friday and Easter Sunday.
The Bowery Mission will also join congregations across the city and around the world in hosting a traditional Maundy Thursday foot-washing service. We'll commemorate the way Jesus washed his disciples' feet during the Last Supper, as our staff seek to demonstrate the same kind of love and humility toward our guests experiencing homelessness.
This service is meaningful to our guests, offering much-needed relief for their swollen and painful feet. And for many, this demonstration of love is very powerful. "There is a deep intimacy and trust when a person allows another to wash their feet," says one of our chaplains, Jason Storbakken. "One time while washing a man's feet, I looked up to see him crying. He said that he seldom has any sort of physical contact with others."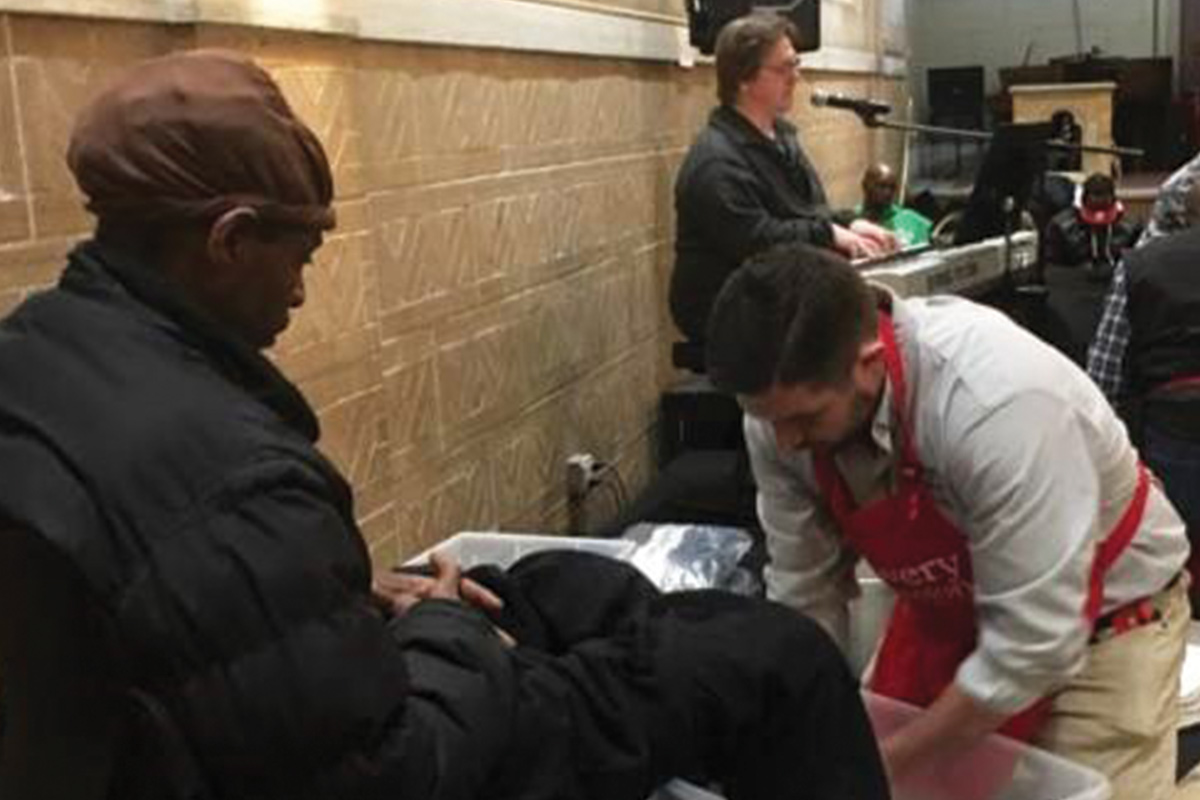 I praise the God of hope for using compassionate friends like you to bring about connection and true life change here at The Bowery Mission. May you and yours have a blessed and happy Easter!
James Winans, CEO
Praise be to the God and Father of our Lord Jesus Christ! In his great mercy he has given us new birth into a living hope through the resurrection of Jesus Christ from the dead." — 1 Peter 1:3 (NIV)
See what you make possible this season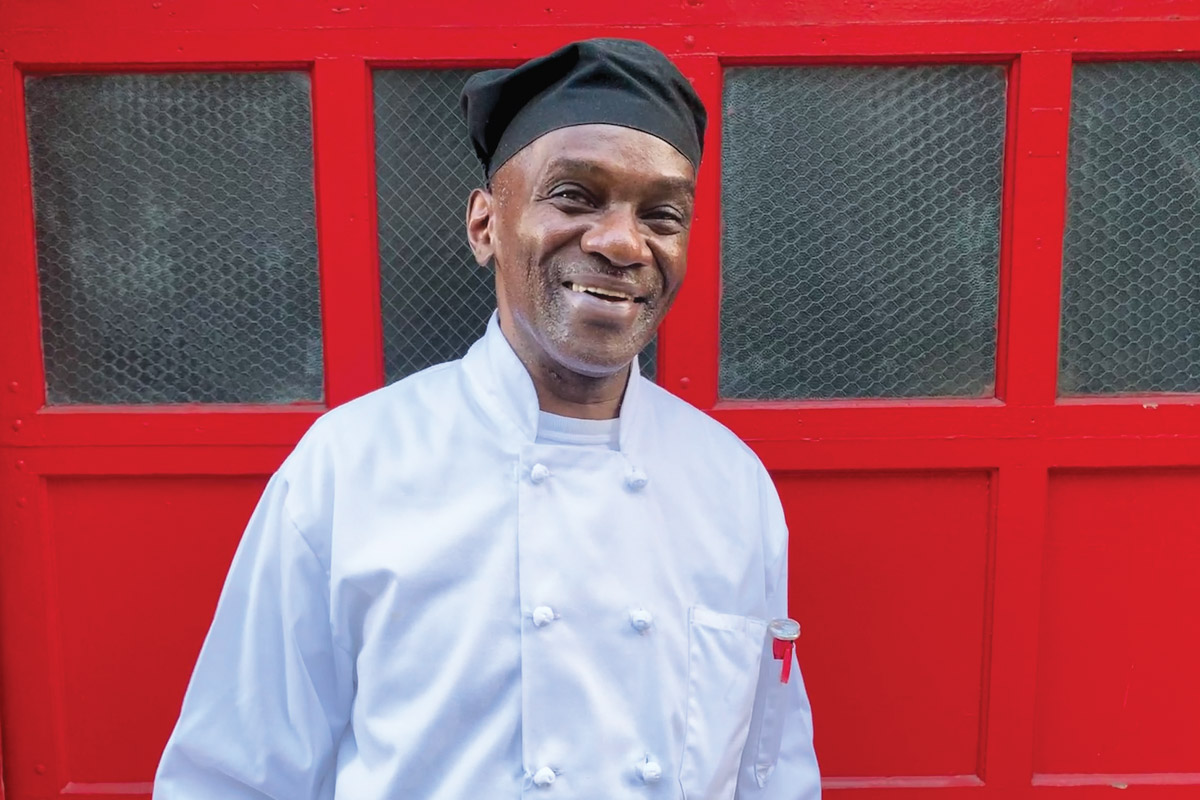 "I see how I have changed tremendously."
Facing enormous obstacles, Cannon found care at The Bowery Mission. With your support and God's grace, he has maintained 20 years of sobriety and gives back by preparing food with love as part of the Mission family. See Cannon's hope story.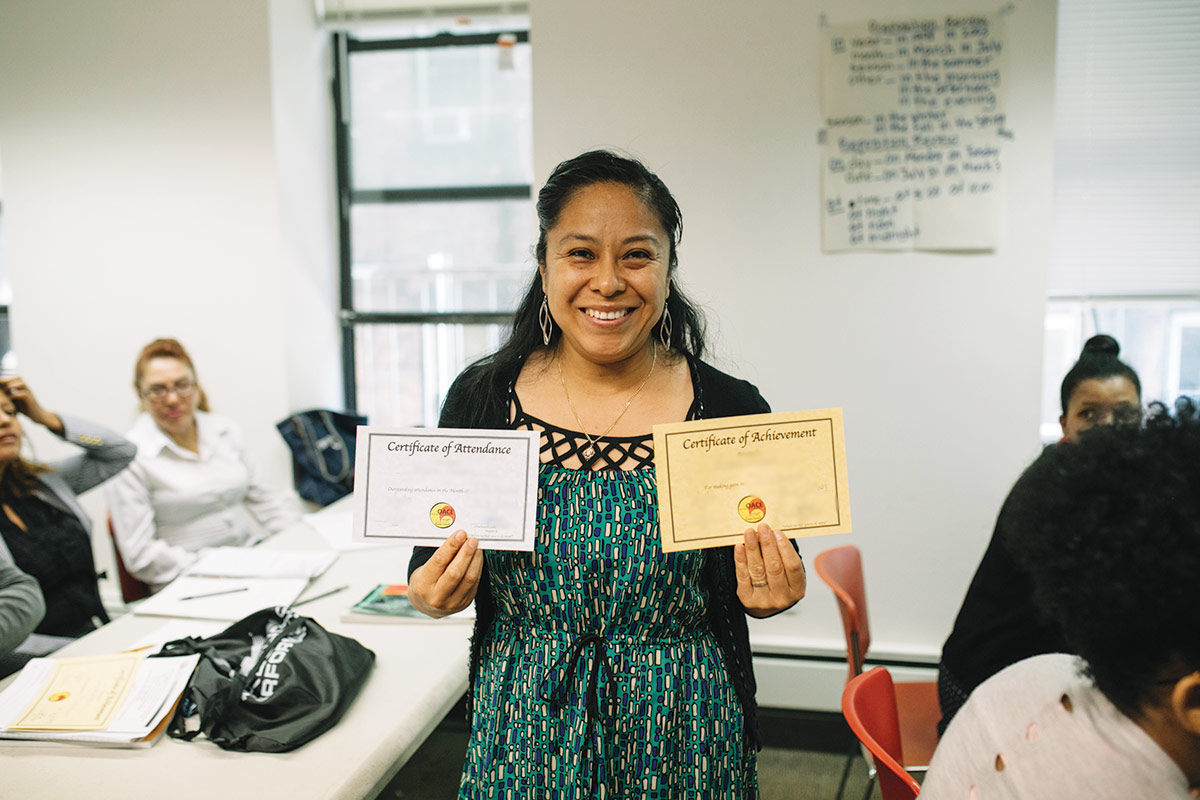 From homelessness to flourishing
We live in a world that questions if real life change is possible. But we witness this kind of transformation every day, no matter what someone has been through. Learn more about our vision and how The Bowery Mission is a place to flourish together.
Looking for ways to give back this Easter season?
Donate
Every day, The Bowery Mission serves hundreds of meals to neighbors in need, and any one of these meals can lead to a new life. Your generous compassion will keep our Red Doors open to provide meals and other critical care.
Volunteer
Volunteers are a vital part of The Bowery Mission! Make a difference in the lives of our neighbors in need: serve a meal, help with our clothing program or tutor a child. Learn more and sign up today.
Start a fundraiser
Individuals, employers, teams and community groups can multiply their impact in support of The Bowery Mission and the people we serve. Start your fundraiser today!