At The Bowery Mission, volunteers play a key role in helping anyone experiencing homelessness or other crises feel acknowledged, respected and supported. No one does this better than volunteer Alisha Madkins, whose personal warmth and infectious smile have captured the hearts of so many in our community.
Every Friday morning, Alisha volunteers as a receptionist at the front desk of The Bowery Mission's overnight shelter in Tribeca. She uses her kind and professional demeanor to provide a hospitable welcome to all who enter our doors and who call on the phone, equipping people in crisis with the resources and support they need.
With a background in communications, Alisha has worked in marketing for some of the top beverage companies in the world. After spending three years away from New York City, during which she experienced a series of crises in her own life, Alisha returned to the city with a new vision for serving others. "When I got back, I saw so many people on the street and thought, 'I can't just keep walking past,'" she says.
Volunteering with heart
The vast majority of people who call the front desk at The Bowery Mission's overnight shelter are under severe stress. In addition to experiencing homelessness, hunger or other crises, they may not have access to the internet or a smartphone to assist their search for help.
Alisha is particularly passionate about helping people who are in immediate distress. Whenever she answers the phone, her first priority is to provide people with a listening ear. "My job is to help people know, 'We see you, we hear you and we care. Let's get you what you need.'"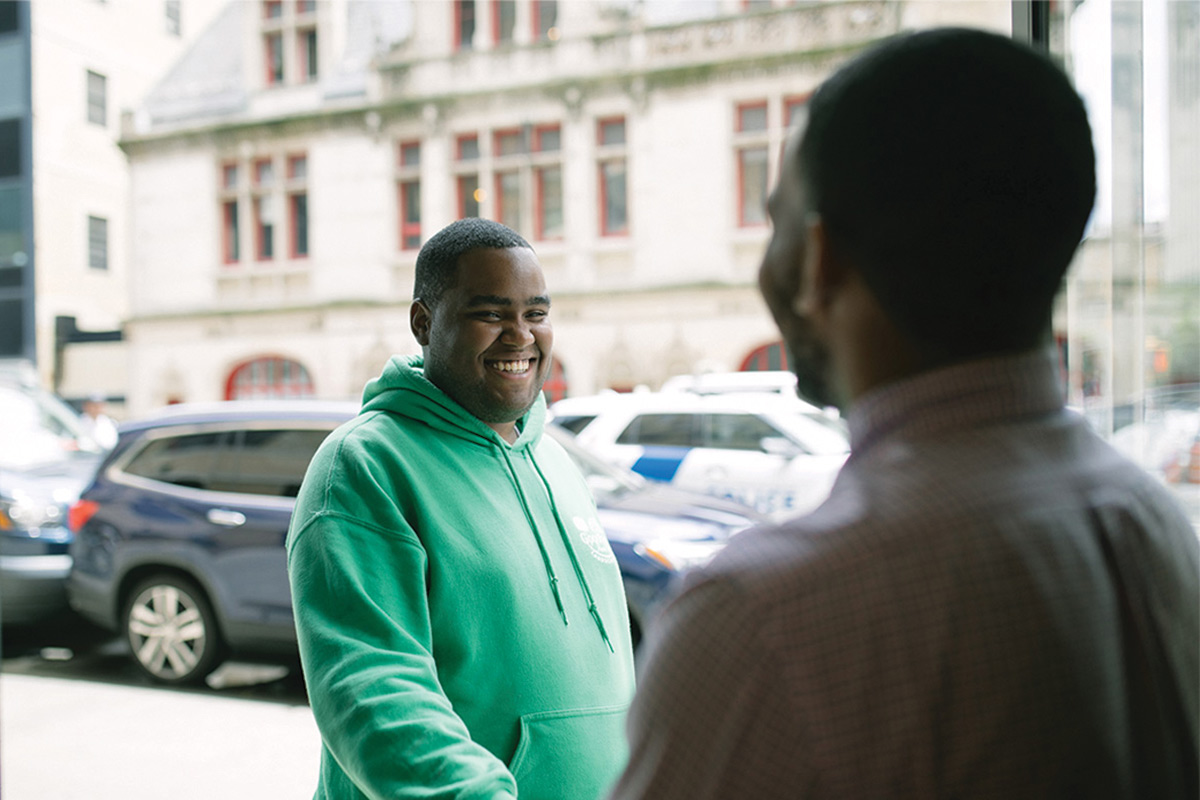 If you or someone you know is in crisis, The Bowery Mission can help. Visit bowery.org/get-help, walk-in or call (212) 226-6214 for more information.
After taking in as much information as possible, she uses her knowledge, training and communication skills to provide prospective guests with a variety of options for a next step. Her goal, she says, is to be a calm and steady presence for anyone experiencing the chaos of homelessness or other challenges.
"Alisha always makes sure to look people in the eye and give them her full attention," says Claudia Humphrey, clinical Ambassador at The Bowery Mission. "Even over the phone, her tone of voice always conveys genuine concern for the welfare of whoever is on the other end."
Empathy born from experience
Alisha's drive to help others stems, in significant part, from having formerly experienced domestic violence and homelessness in her own life. As a survivor, she knows first-hand what it's like to feel scared and desperate. She knows how frustrating it can be to call for help, only to be repeatedly transferred, hung up on or turned away.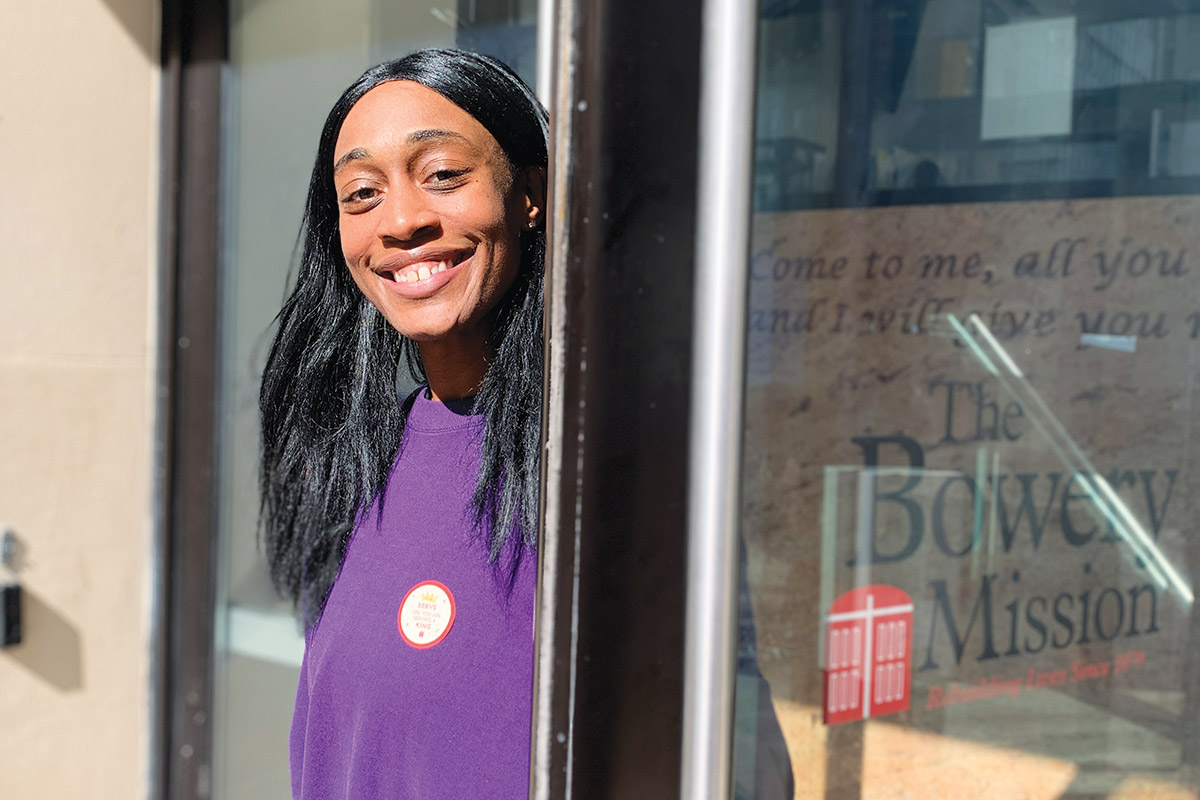 "My own experiences taught me humility and to never judge. No one woke up and decided they wanted to be homeless or abused by someone they trusted. No one woke up and decided that addiction was going to take over their life." — Alisha, volunteer
"Some people have a great family to fall back on like I did. But some people don't. So I want to practice empathy and to help people know that no matter what their situation is, their voices are heard." Today, Alisha feels like God is calling her to a career in ministry and is looking forward to beginning her first semester of seminary in the fall. "God's been directing my steps and it hasn't been pretty, but He's been holding my hand every step of the way."
She continues, "Every time I leave here I feel amazing. The staff teach you so much and you get to be a part of a rich community." We are so grateful for Alisha and consider her a beloved member of The Bowery Mission family. "It's not hard to smile and laugh when you're around Alisha — she is the epitome of positivity!" says Ray Tieu, Volunteer Coordinator. "She goes above and beyond to make sure everybody feels at home and comfortable."
Volunteer today
Our incredible volunteers use their talents and passions to serve our community at The Bowery Mission. Alisha's story is just one example of the life-changing difference someone can make for people experiencing homelessness by sharing their gifts. Serve a meal, tutor and mentor clients, offer a special or professional skill. Learn more about volunteering.