As the camp season unfolds, hundreds of New York City kids are creating unforgettable memories and building lifelong bonds.
Mont Lawn Camp is back! Since 1894, The Bowery Mission's summer camp has provided the opportunity for children to experience a week of adventure and refreshment — and make unforgettable memories in the Poconos Region of Pennsylvania. This year's season kicked off with our Family Camp Weekend on June 23-24, followed by four week-long camp sessions from June 26-July 22. We also dedicate two of these weeks to children from our year-round Mont Lawn City Camp programs, giving kids from under-resourced neighborhoods the chance to build even stronger bonds with one another and with our staff.
Mont Lawn Camp is 200 acres of fun designed to inspire confidence and courage in every child. Seated on the scenic Paradise Lake, it encompasses multiple lodges with a chapel, pool, barn, nature center, indoor gym and outdoor courts, hiking trails, dining hall, playground and more.
As each child explores and enjoys new adventures, they are surrounded by caring mentors helping and encouraging them to accomplish their goals. With almost half of our counselors returning from last year, and eight counselors who are former campers, our leaders at Mont Lawn Camp have an incredibly deep connection and sense of purpose to their work.
Each day, counselors guide campers through opportunities for adventure, creativity and personal growth. Activities include rock climbing, farm and nature experiences, performing arts, cooking classes, boating, archery, swimming, arts and crafts, team sports and a challenge course.
Then each night, campers debrief the day with their counselor and take time to learn from the Bible about building character, hope and facing life's challenges. Mont Lawn Camp is the first place where some campers hear the gospel message, and staff commonly see students return the following year actively reading the Bible and engaged in prayer.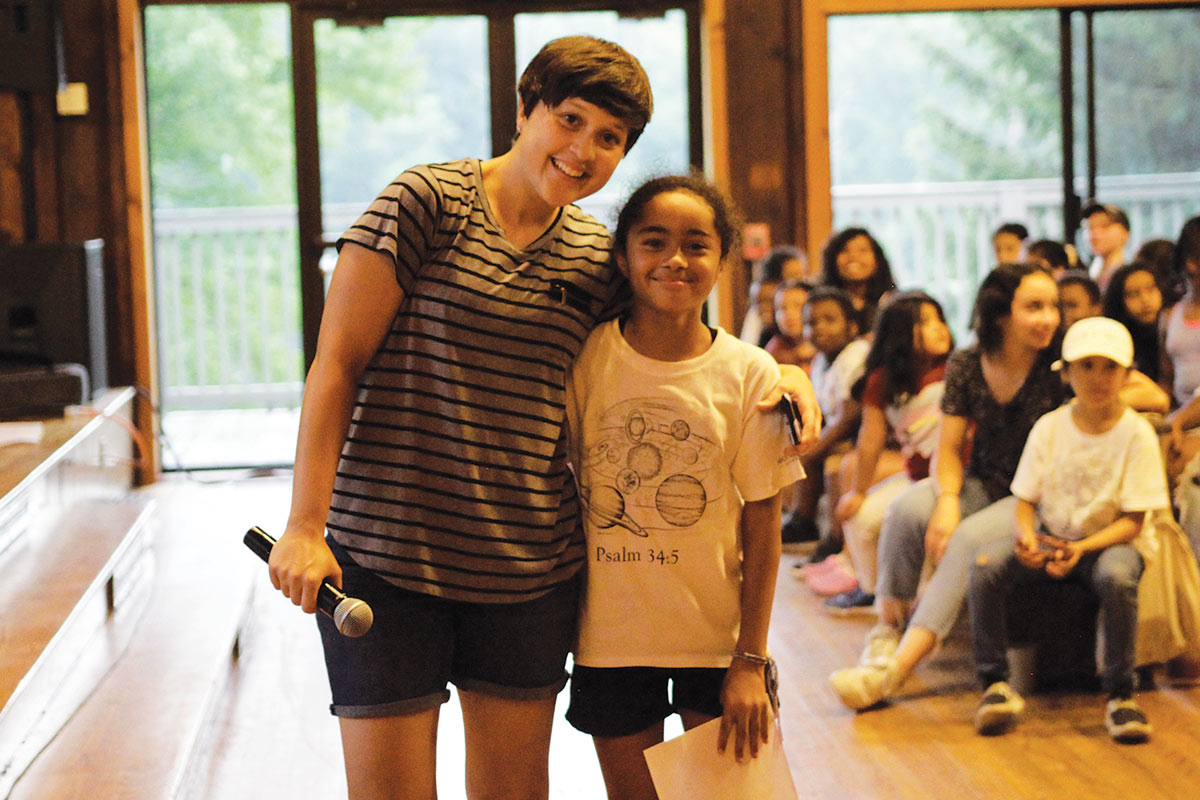 "Our kids don't have to grow into adults who have low opinions of themselves, are jaded or are convinced there is very little that they can do well. We want them to know that they are capable, that they can do this. Christ can help them in doing the difficult thing. He can give them that hope. And if we can encourage them in just one little thing, that hope can be transferred to all other areas of life."
— Zulay McLean, Associate Director, Children's Programs
You help bring joy and enrichment to kids at summer camp!
This year's camp theme is Radiant, based on Psalm 34:5: "Those who look to Him are radiant." Our Mont Lawn campgrounds have been buzzing with excitement as kids and teens from diverse backgrounds have come together to discover the transformative power of living in God's light.
Many campers experience a series of "firsts" — from roasting a marshmallow for s'mores, to jumping in the pool, to climbing a rock wall.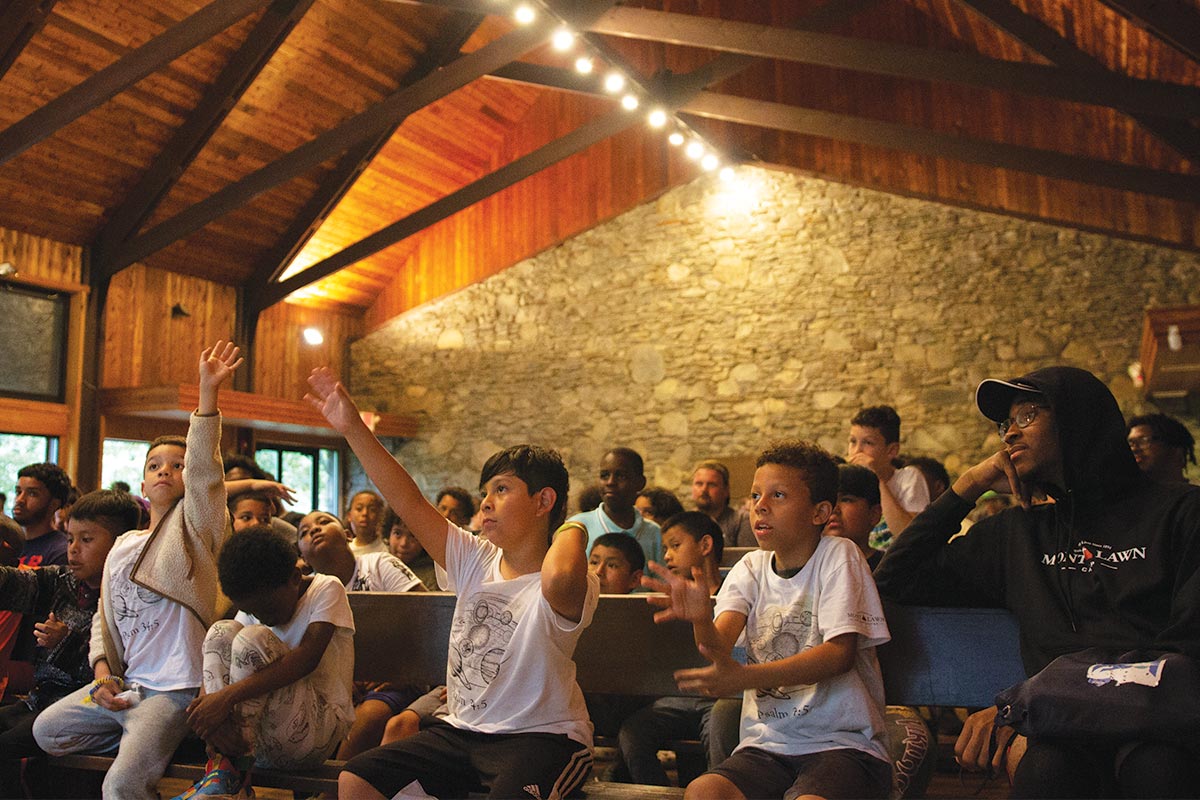 Campers participate in daily chapel services where they experience the love of God through times of worship, Bible study and prayer.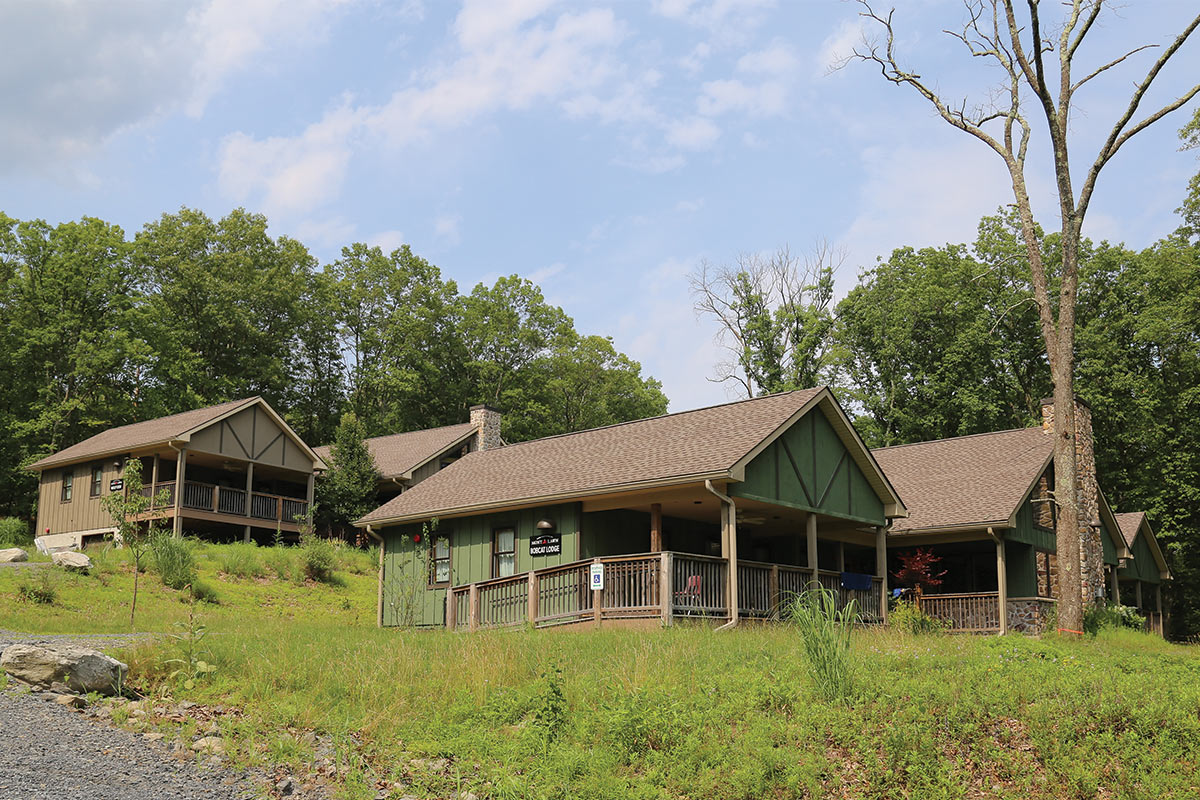 Boys are able to enjoy their stay at four newly constructed and beautiful lodges on Boys' Hill.
Help provide life-long memories for campers!
Your support helps make Mont Lawn Camp and our year-round programs for children possible. Thank you for enriching the lives of hundreds of kids and their parents each year.