Amadou found help and a fresh start in our Residential Program. Now with a job and housing, he is eager to pay it forward.
If you ever question whether change is possible, consider Amadou's story. Coming to New York City for a better life, Amadou instead found himself homeless for six years. He gave up on any kind of hope. Hear from Amadou how through God's mercy and friends like you, his life was turned around while at The Bowery Mission.
I came to New York in 2016. I wanted to settle somewhere where I had better chances of having a good life and New York is known for having a lot of opportunities. When you're from out of town, all you see is the glamorous side of New York. I had goals and hopes, but I didn't know how long I was going to stay here or what my life was going to become.
A different side of New York
When I got here, I went straight to a homeless shelter because I didn't know anybody in the city. Right away, someone stole my wallet and all my documents. I had come here for opportunity, but instead my life took a turn for the worse. After that incident, everything went downhill.
I had been homeless before, in other states, but never longer than three months. This time, I ended up being homeless for six years. I came to see and live certain parts of New York life. The shelter system could be very stressful. Eventually I decided I would rather live outside, so I found a shack by a bridge and lived there.
For about a year and a half, I was in the streets. I learned how to panhandle on the subway and play music for money. It was very lonely and humbling. I didn't want to do it, but I had no other resort. When I was in the street, I had nothing in perspective. I was just pursuing the next thing. At a certain point, I gave up. I was living on the rough edge of the city and just gave up on any kind of hope. I thought, "I'm a lost cause."
Finding a way out
Amadou with Sandra, a social worker at The Bowery Mission
Fortunately, I didn't get swallowed by the whole vicious cycle. In June of 2021, I met a social worker who referred me to The Bowery Mission's program in East Harlem.
I was told that as long as I was willing to follow the Mission's program, it didn't matter who I was or where I had come from. The Mission would do everything in its power to help me — all I had to do was focus on myself. That was a beautiful thing. I recognized the opportunity.
I was in the program for a year and a half. At first, it was very challenging. I didn't think I was going to make it. But then, I changed my perspective. I also heard stories of people who had stayed and turned their lives around, and I saw that the staff was doing nothing but trying to help. My goal became to finish the program and be a success story myself.
Working toward the future
Eventually, my life did turn around because everything in my environment was fueling me for success. The Mission offered a stable, drug-free, alcohol-free environment with no drama. The staff made sure we had everything we needed. Everything that had been promised was delivered.
The emphasis on faith helped to realign the body, mind and soul. It was good to go to chapel every day and be reminded, "Hey, maybe you gave up on God, but He didn't give up on you."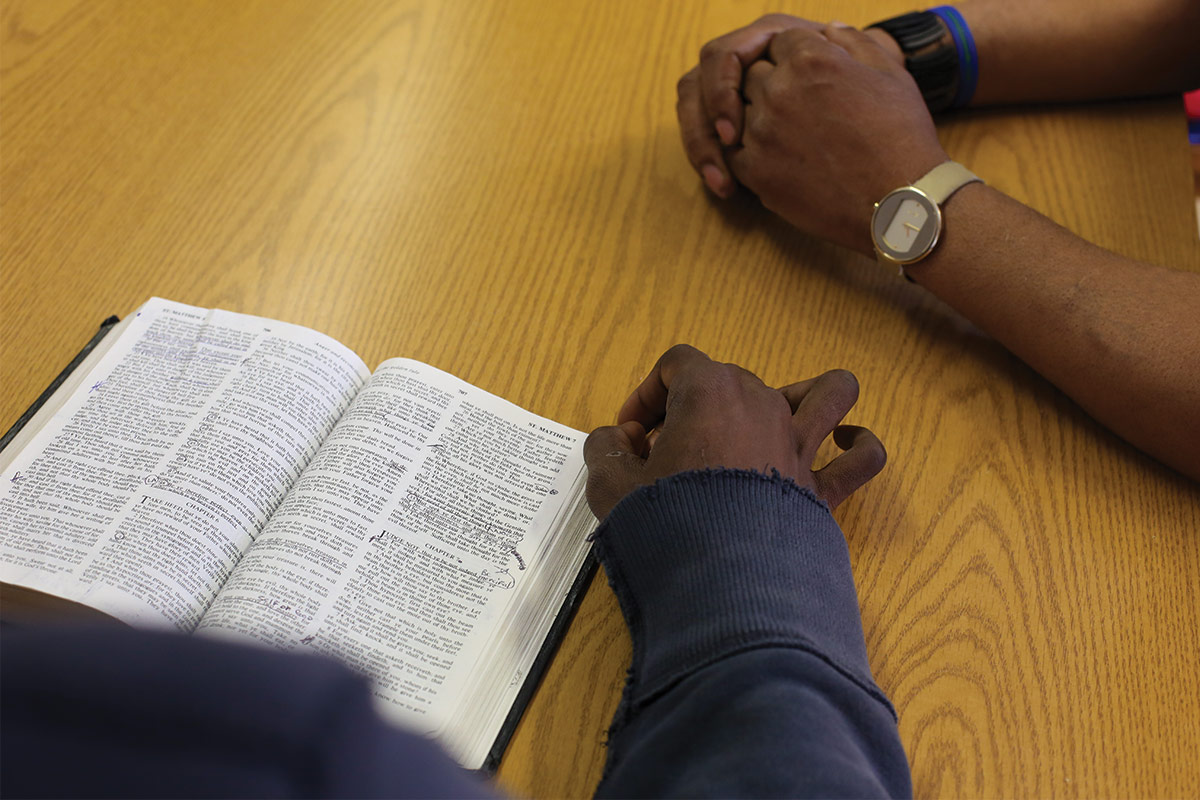 In other shelters, there was a lot of animosity. People were always this close to a fight. It would just take a couple of words and you didn't know what was going to happen. But The Bowery Mission was different. The other guys also had a goal and a purpose ahead of them.
I learned to become social again and accept these men as my brothers. I learned that no matter who anybody else was in the room — no matter their background or what they've done in the past — we all deserve the opportunity to turn our lives around. I learned to belong to the community and support others, whatever their situation.
Finding a job and housing
After completing each phase of the program and taking all the classes, I started looking for a job. In February of 2022, I got a job at a supermarket warehouse as an assembler. At first, I wasn't excited about having a labor job with a lot of lifting but I learned to like it. I started exercising and became friends with the team of people I work with.
I had learned to budget, so I was able to start saving for the future. A little over a year [after getting a job], I graduated from The Bowery Mission Residential Program and was able to move into my own studio. Prior to that, I had never been able to save that kind of money in my whole life. I did it on my own, with the help and support of The Bowery Mission.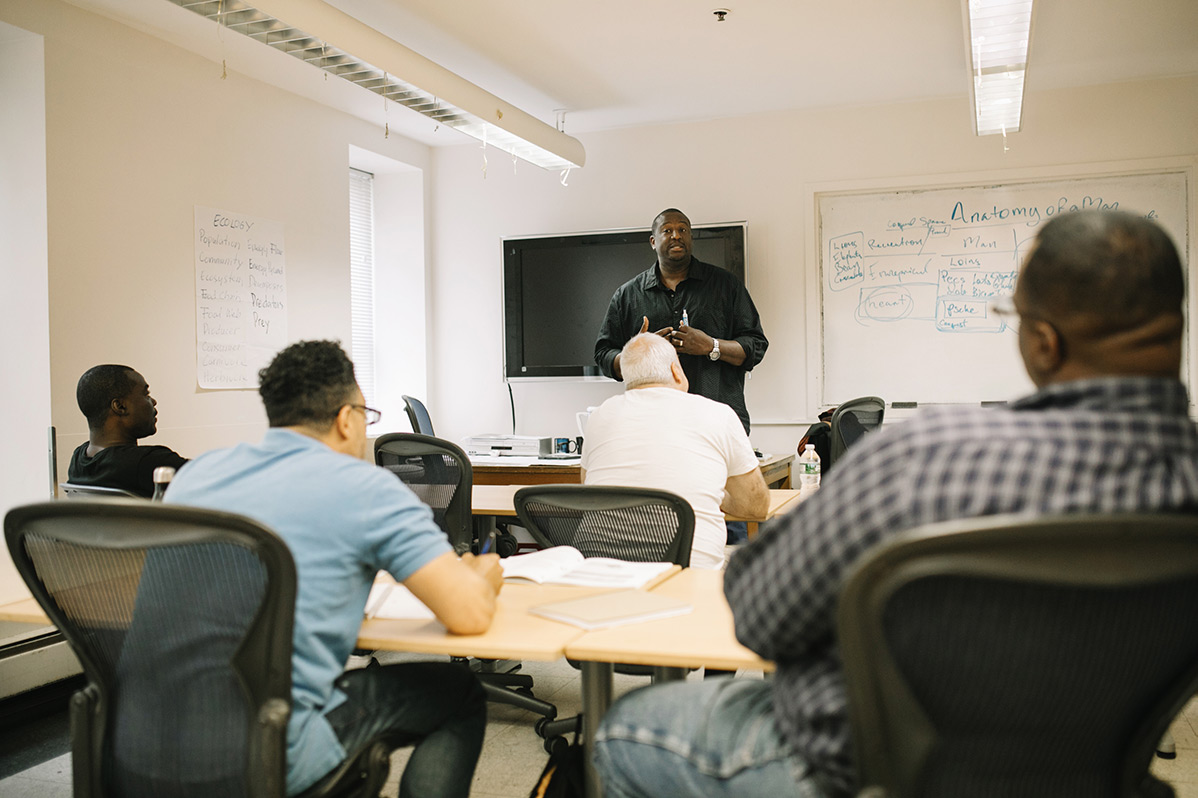 I thank God for what I have achieved. I feel a sense of achievement and a sense of relief. My goal now is to use the skills I learned here to maintain what I've accomplished and continue to grow. After everything that I've been through, and after everything that I had to do to graduate, I'm ready for something more.
Paying it forward
When I think about the homeless population in New York, I feel very lucky that I've gotten out. Sometimes I walk by certain places I've been to before, other shelters, and I see the same people. Many people have been there for years, and it seems like they've settled to live there.
If I can talk to people and share my story, I will, because I want other people to believe they can make those changes for themselves. If my story encourages other people to go to The Bowery Mission and have a better chance of getting out of homelessness too, I will tell it.
To anyone who is homeless right now, I would say that one person cannot do it all by themself. The Mission is there for people who are struggling. If you can muster the humility and the strength to reach out, you should, so that you are not always all alone.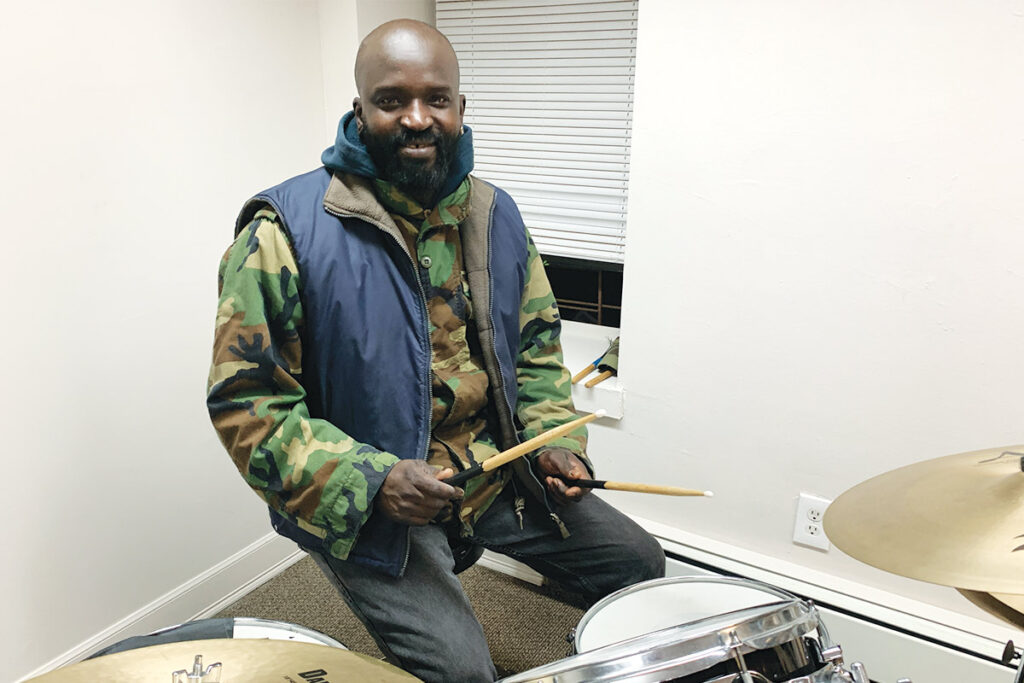 You can help others find a fresh start and true hope
Your support helps give people like Amadou the opportunity to stand on their feet again and to flourish. Thank you for your compassion that makes the life-changing work of The Bowery Mission possible!