At The Bowery Mission, Chris found help and a fresh start. See how he is now thriving with housing and work.
Every night, Chris was falling asleep on the streets. And every morning, he was waking up hungry. The day in, day out struggles of homelessness were wearing on him. He felt like he was living each day with no direction, that he had become someone he was never supposed to be.
"At that time, I didn't accept how bad my situation was," Chris says. He knew the first step to turning his life around was coming to terms with where he was at — and where he'd end up if he didn't muster up the strength to seek help.
Ready to get off the streets
Chris began to ask himself, What do you want? Do you want to continue to be on these streets, homeless and without direction? Or do you want to get away from it?
He had previously come to The Bowery Mission for a meal. But it wasn't until an outreach team member approached him on the streets that he took a step toward life transformation. They asked him, "Chris, what do you want to do?" Chris knew this was his opportunity and he had to take it. He replied, "Get me inside. Help me off the streets. I'm ready."
At The Bowery Mission, Chris found the compassionate care and support he needed to leave life on the streets for good — nourishing meals, clothes on his back, recovery services and so much more. He knew it was a gift of grace from God.
"When you leave the streets, your whole perspective changes. The person you were meant to be is the person you become." — Chris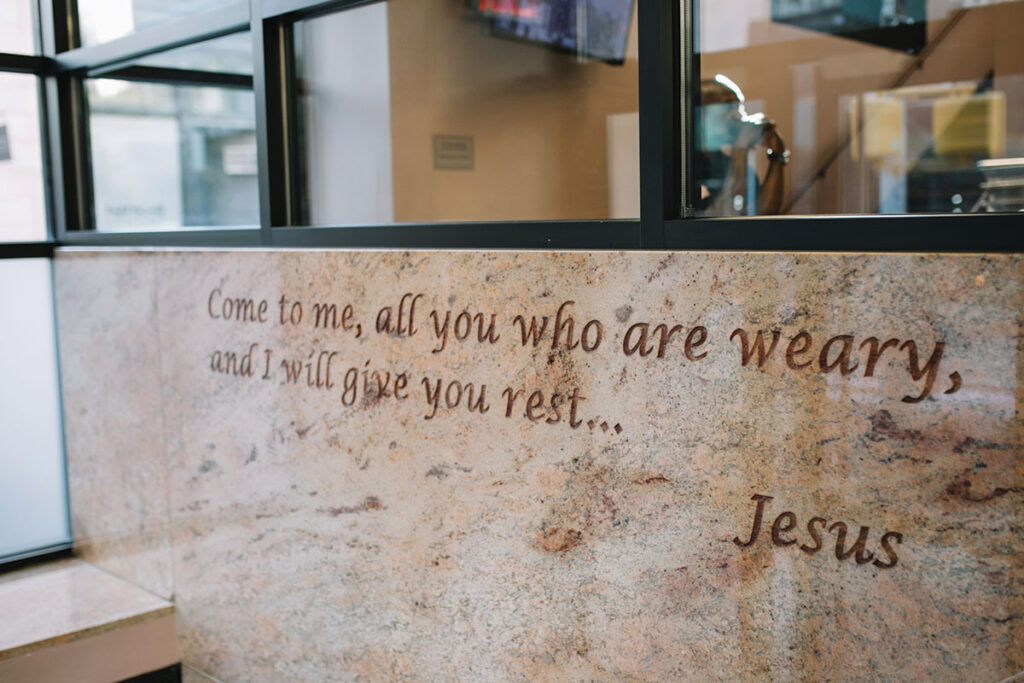 "What the Mission does is incredible…"
After a season at the Mission, Chris got his own apartment and began to thrive in life. "It's beautiful. I get to step out the door and go to work," he says. "It feels amazing to get compliments from people who know how far you've come and see you in a different state."
Chris is grateful for the changes he made and the people in his life. But most important, he's grateful for God's loving care. And he knows The Bowery Mission was a part of His redeeming plan. He shares, "The Bowery Mission was there, from God, every step of the way. They gave me clothes on my back and moral support when I needed to get clean. What they do is incredible. You can't really compare it to anything. I have family members who have known this place for years. There's a reason why they've been around for 100+ years….I went inside and buckled down. I got my documentation together, I got myself together and I got my place. There are really no words. It just goes hand and hand with just being there — really being there."
"If I had to describe The Bowery Mission in one word, I would say 'strength.' Because that's what they give to people." — Chris
Chris was a guest at our Thanksgiving celebration last year, surrounded by people who were there for him, cared for him and believed in his ability to live a self-sufficient life. He shares, "I came today for a meal because I chose to. I could have stayed home and cooked. But I came to get some nice food and be around people who were there for me." And it all started with a meal made possible by friends like you.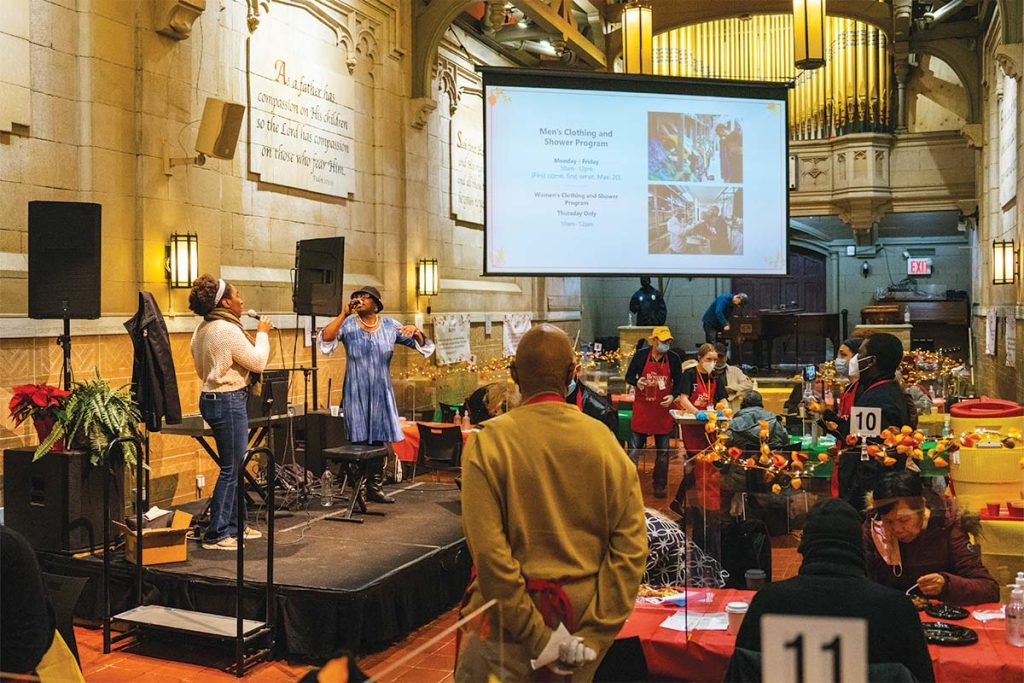 You can help others find a fresh start and true hope
So many other neighbors still need a warm meal and compassionate care — that first step to bigger changes and a brighter future. Your support helps bring life transformation to people like Chris. Thank you!