Eloina's battle with depression led her to The Bowery Mission, where kindness, community and faith helped her rebuild
her life.
As a young mother, Eloina was living in luxury in Houston. But she struggled with loneliness while her husband was away for work. And after the birth of her youngest child, postpartum depression took hold. To cope, Eloina took prescription medication. That led to years of battling a drug addiction.
Years later, after a divorce, Eloina moved to New York in search of a fresh start. The first two years went well. But then, she began to struggle. Eloina's circumstances grew worse when she started financially supporting a family member. Her own finances took a big hit — she lost her apartment and all her belongings. "I'm the type of person who gives too much and I hurt myself," she says. "I gave more than I should have and ended up becoming homeless." With nowhere to turn, Eloina's depression returned in full force and she began having suicidal thoughts. Eventually, she was hospitalized for a month and received the care she needed.
Finding help and recovery at The Bowery Mission
At the end of her hospital stay, Eloina chose to seek refuge at The Bowery Mission. Compelled by the Mission's Christian focus, Eloina felt an immediate sense of belonging. "You don't feel like it's a shelter. Everyone was very kind, very welcoming," she says. "I felt like I was coming to a sanctuary. A place where God was."
Eventually, Eloina joined The Bowery Mission's Residential Program. She received the mental health care she needed and took part in support groups and Bible studies. As she developed friendships and grew closer to God, she learned to practice humility and cultivate gratitude for her present circumstances. Her perspective on life changed.
Setting healthy boundaries in relationships became a crucial lesson, as she learned the importance of not giving beyond her means. Eloina reflects, "I've learned to say, 'no, you need to resolve this problem yourself.'" And during moments of worry, Eloina seeks solace in prayer and reading, finding peace in her connection with God.
Today, Eloina continues to take proactive steps to support her emotional well-being by attending weekly group therapy sessions and individual counseling, which equip her with the tools and support she needs to cope with life challenges and manage her clinical depression. She also finds solace in daily journaling, which provides a sense of release. "I write everything that comes to me, even if it's small. It helps because it feels like you're telling somebody," she says.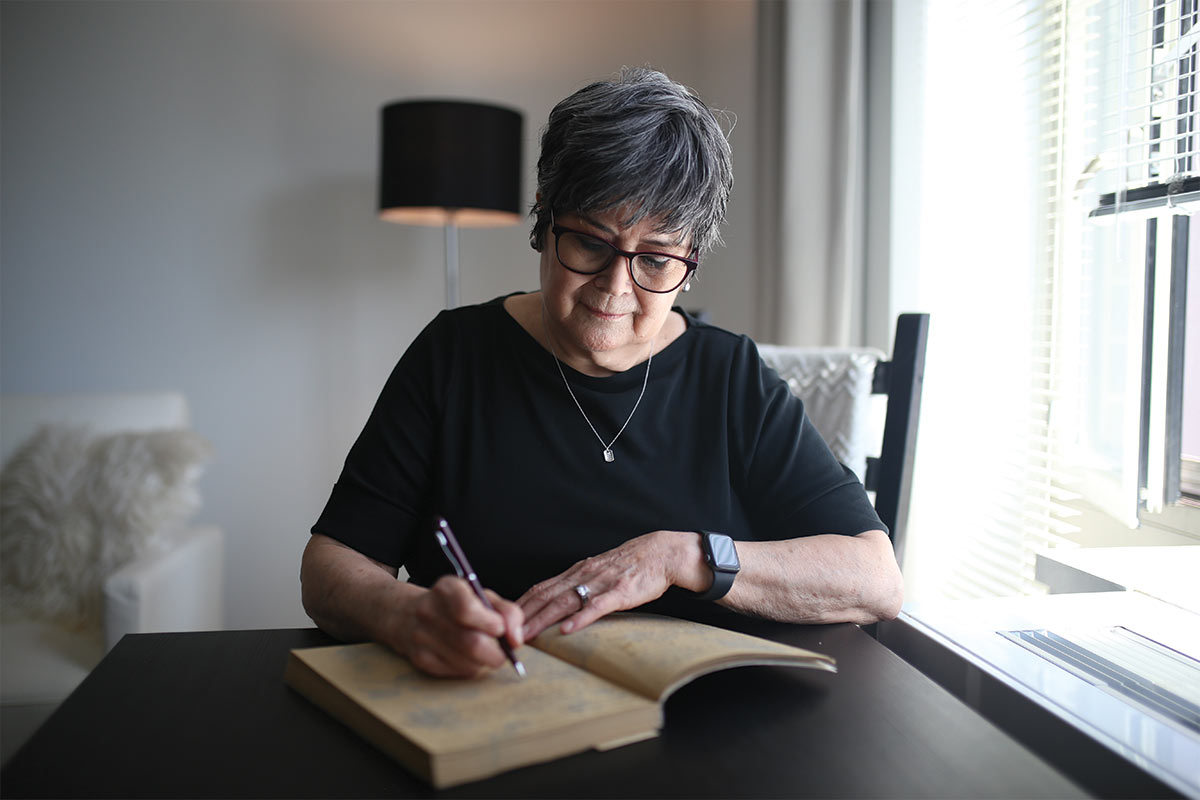 "I no longer want to be attached to things. I prefer my life now to the luxury life I lived before, because it has more value. There is so much more to life than material success. I go to bed thanking God and I wake up thanking God." — Eloina
Gaining new life and moving forward with resilience
While at The Bowery Mission, Eloina worked various jobs and saved enough money to get an apartment of her own. She still resides in the same apartment, maintaining her independence and stability.
Eloina now volunteers weekly at The Bowery Mission, which has become a source of immense joy for her. Every Sunday, she dedicates her entire day to serving at the Mission: attending onsite church service, serving coffee and bagels, and frequently staying to assist with dinner service. While there, Eloina takes the time to talk with people who are in situations like the one she once was in — sharing her own story and providing encouragement.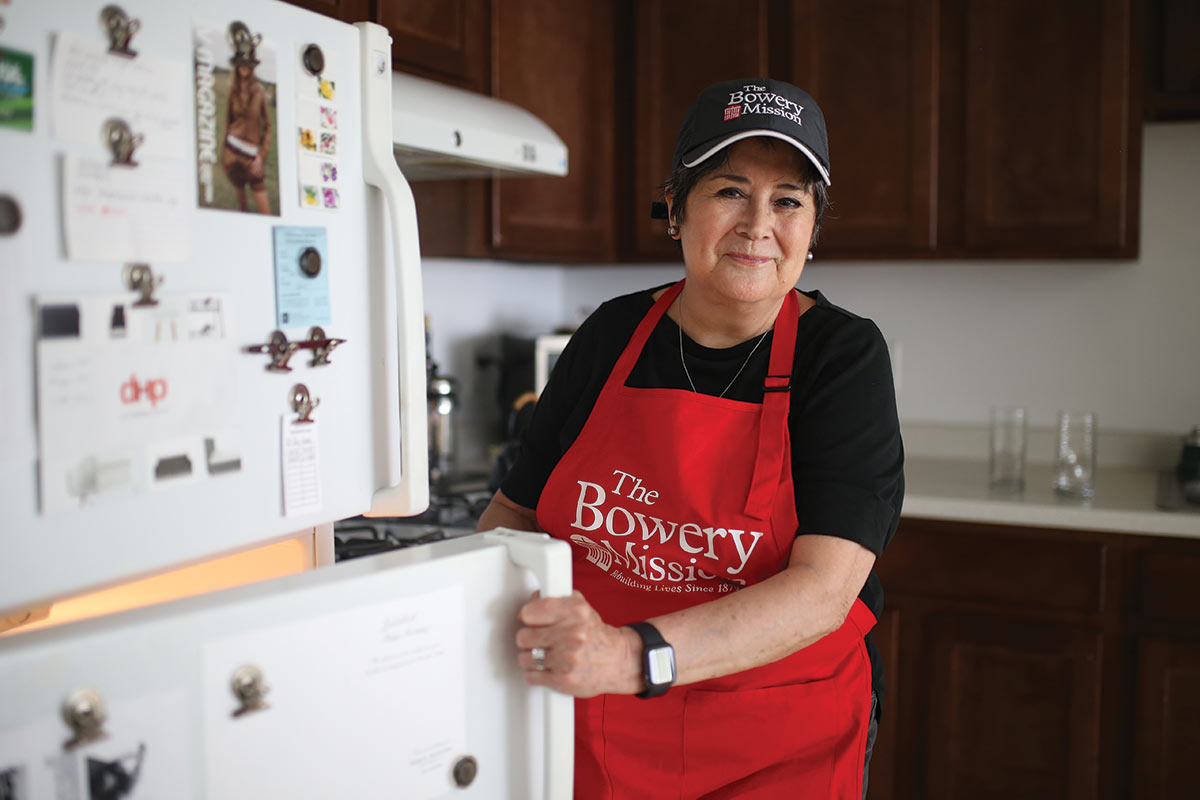 Eloina has also reconnected with her two older children and shares how her family means everything to her. When her son visited earlier this year, they volunteered together at the Mission. "My children are very proud. They encourage me to keep going because they see how well I'm doing," she says. "I honestly don't know how I'm alive. I think you have to have a will to go on. For me it came from God and from the love I have for my children. I wanted to show them I don't give up."
Through God's life transforming work, Eloina has truly experienced a complete shift in what is important to her. She expresses profound gratitude for The Bowery Mission and her time in the program, made possible by friends like you.
"I've learned how important it is to be thankful. No matter what circumstance you're in, to say, 'Thank you for what I have,' instead of focusing on what you don't have." — Eloina
You can help others find hope and experience new life
Your support helps restore lives and lead people like Eloina on a path towards flourishing. Thank you for your compassion that makes the life-changing work of The Bowery Mission possible!