Dear Friends,
Thanksgiving provides a unique opportunity to impact the lives of people across our city who, for whatever reason, aren't included in holiday celebrations. It could be because they aren't welcome at the family table, they are far from family or they no longer have any family.
As the heart of New York City continues to beat, I think of the many thousands of people in our city who are experiencing homelessness. I'm also acutely aware of the overwhelming number of newcomers who may not have any resources or supports to join in the festivities. Recently, I had the opportunity to visit the Roosevelt Hotel and witness the remarkable efforts of our city agencies as they grapple with the pressing challenges of homelessness. New arrivals, seated in rows, awaiting their turn — a present-day Ellis Island, right here in Midtown.
These new waves have placed substantial demands on our community-based response and the situation is indeed concerning. But amidst the adversity, I hold steadfastly to hope. I have hope because New Yorkers have repeatedly demonstrated their enormous resilience, creativity and compassion for their neighbors in need. I have hope because I know the migrant crisis is the most recent chapter in a longer New York City story, a story The Bowery Mission has been part of for more than 150 years. And I have hope when I remember The Bowery Mission was itself founded by recent immigrants, underscoring the incredible potential for newcomers to become catalysts of positive change and community transformation.
As Thanksgiving draws near, we have a unique opportunity to impact the lives of both newcomers to our city and New Yorkers who have been struggling — people who might not otherwise have a place around the holiday table. At The Bowery Mission we believe in the power of community, which is why we extend a heartfelt invitation to anyone without a home to join us around our family table on Thanksgiving Day.
Reflecting on this year's celebration, I'm reminded of this Bible verse:
"Therefore, as God's chosen people, holy and dearly loved, clothe yourselves with compassion, kindness, humility, gentleness and patience." — Colossians 3:12
Words like "humble," "patient," and "gentle" may not be the first that come to mind when we think of New York City, but in the midst of its bustling pace, I believe our small acts of kindness shine even brighter.
So this holiday season, I wholeheartedly invite you to stand with us in providing hope, encouragement and a sense of belonging to those who need it the most. We can't do it alone. Preparing meals for so many people demands both considerable effort and resources. Your generosity makes it possible for us to welcome and share God's love with every person who comes to our Red Doors. And when someone in crisis finds a safe place to go, knowing they are cared for, it can make all the difference.
Thank you for your unwavering support.
With deep appreciation,
James Winans, CEO
Hear from our guests what your compassionate support provides during Thanksgiving: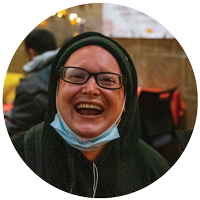 "The Bowery Mission has been part of my journey. That's why I came for Thanksgiving. Life on the street stinks. But here you can have beautiful fellowship. If I had to describe the Mission in one word, I would say, 'support.'" — Michael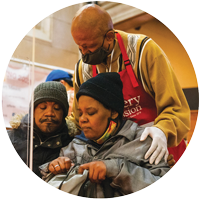 "I don't have much family around. My grandmother recently passed away. But I know I have love around me when I'm here." — Lashana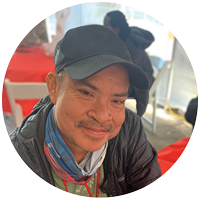 "For me, The Bowery Mission is the best. Before I came here, I was sleeping in the park. Now I come here to eat and get clothes. I got an ID, and my case manager connected me to housing." — Abel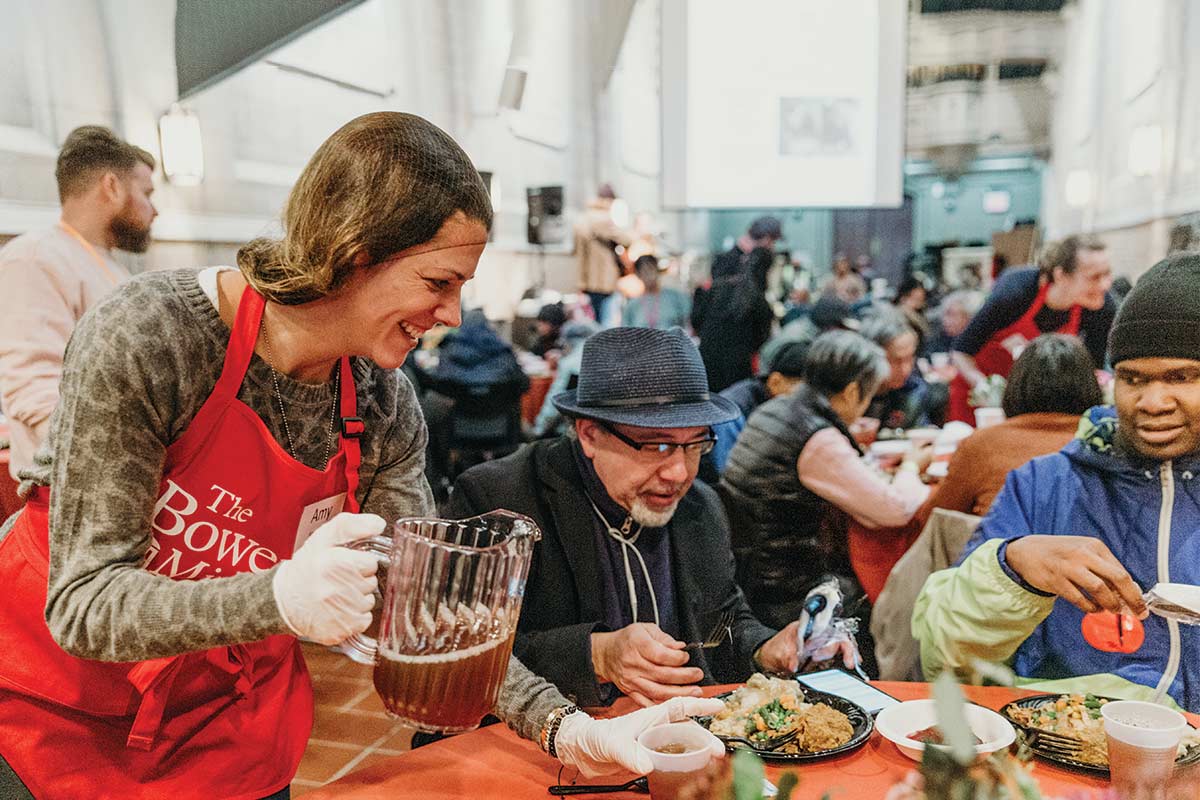 Gearing up for Thanksgiving 2023
Join The Bowery Mission for our cherished, time-honored tradition: the longest-running Thanksgiving meal celebration in New York City! We're still weeks away, but already working hard to be ready for each person who comes to our Red Doors in need. Learn more about Thanksgiving at the Mission.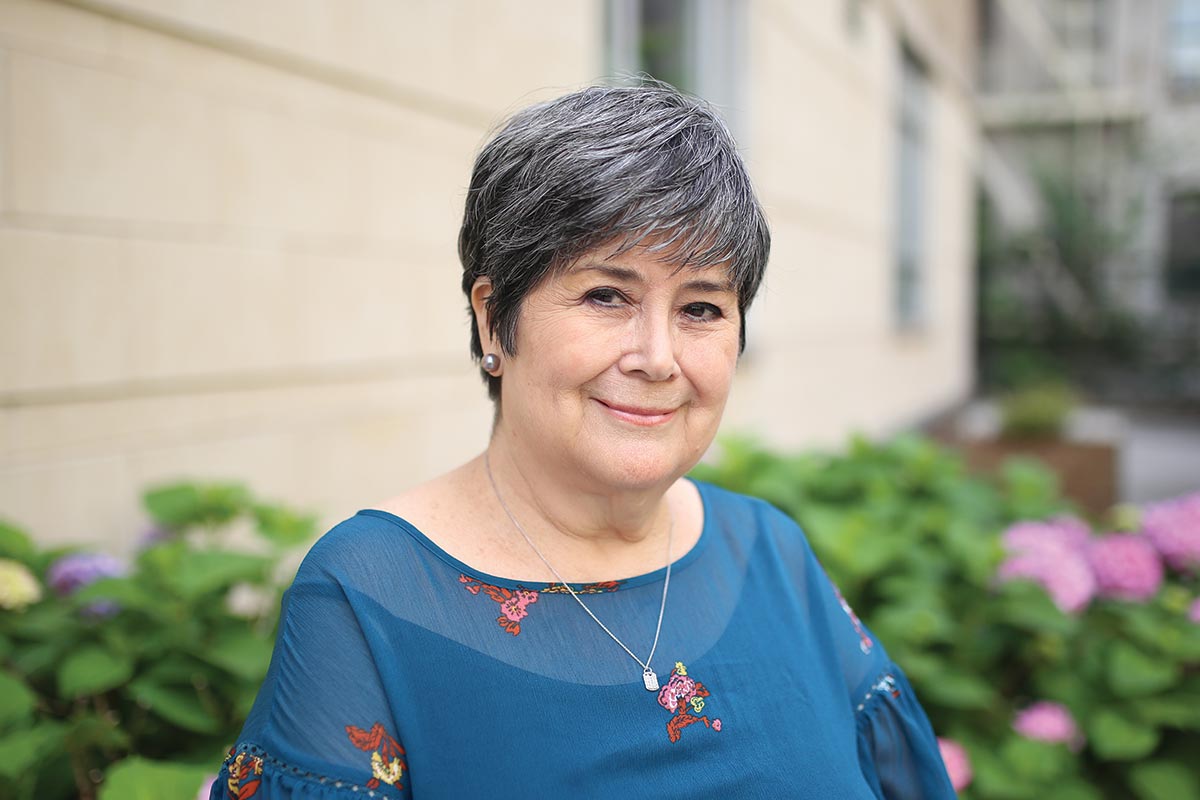 Helping neighbors in need find new life
Eloina endured a constant battle with clinical depression. When she came to New York for a fresh start, Eloina was doing well until her finances were hit from supporting a family member — she became homeless and her depression returned in full force. Eloina sought refuge and found it at The Bowery Mission, where kindness, community and faith helped her rebuild her life, thanks to friends like you.
Looking for ways to give back this Thanksgiving?
Donate
Every day, The Bowery Mission serves hundreds of meals to neighbors in need, and any one of these meals can lead to a new life. Your generous compassion will keep our Red Doors open to provide meals and other critical care.
Volunteer
Our Thanksgiving Day volunteer opportunities are extremely limited and not open to the general public. But we need help beforehand and throughout the year — join us! You can also find a list of our most urgent needs. Learn more and register.
Start a fundraiser
Employers, teams and community groups can join together and multiply their impact in support of The Bowery Mission and the people we serve. Get ideas and next steps for corporate fundraising initiatives.