Last year he was sleeping in Central Park. Now David is looking forward to helping others at Thanksgiving.
"Being an active addict and an alcoholic, I burned all my bridges," David says. He lost his job, his home and his wife. "I found myself in Central Park for 12 days, I had nowhere else to go," he remembers. That was a year ago, not long before Thanksgiving. It was cold sleeping outside in the park night after night.
David knew he needed help. That's when he came to The Bowery Mission. Here he found more than just a safe place to sleep and warm meals to fill his stomach. He also found hope and the start of a new life — just in time for Thanksgiving. When David made the commitment to our men's Residential Program, he found it was exactly what he needed.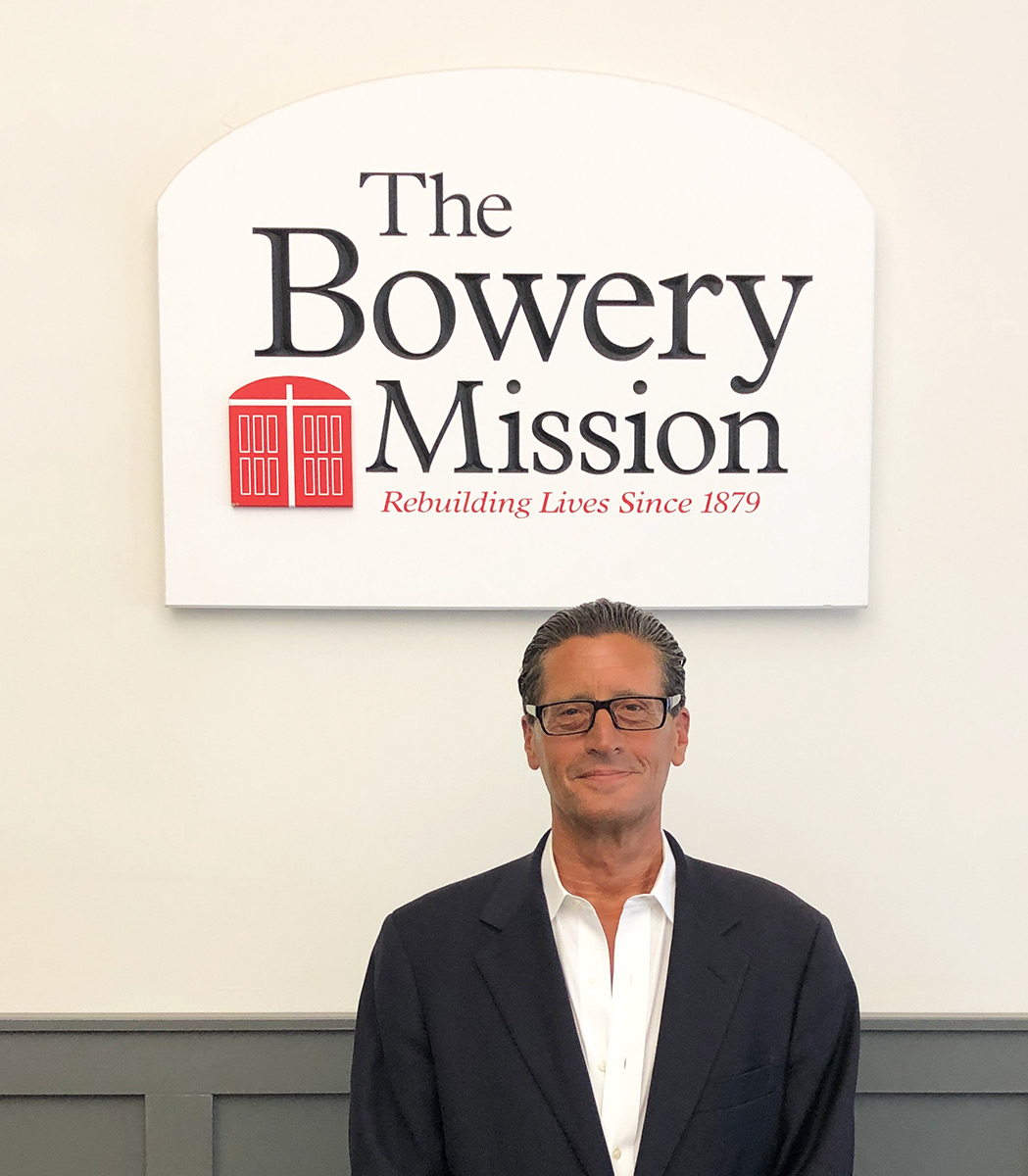 He said being here has provided "a structure and a foundation that I was lacking. The kindness, the love that I've been exposed to here, I haven't had in a long time. I'm very grateful for that." In addition, he says his time at the Mission "allowed me to renew my faith with God, to walk again with God."
David is now focused on helping others and being at the Mission gives him many opportunities. He knows from his own experience the importance of letting others know you care.
"The Bowery Mission loved me until I could love myself." — David
David even sees how the COVID-19 pandemic has brought good out of a difficult time. The men in his program spend so much time together because of the quarantine that they have become like a family. "Being with the other men in our Residential Program has taught me what's important," he says. "I live in faith, not in fear today."
Part of stepping out in faith has been reconnecting with his family by working in the family construction business and "building bridges again, having people that did not trust me, trust me again and put me into positions of a lot of responsibility."
He will soon be ready to graduate from our program and step out in faith again. David already has plans to come back and volunteer at the Mission so he can help others like he has been helped.
"At a time that I had little hope and little faith, the Mission loved me back to health."
Watch David's story
You can help more people like David find hope and new life — and it often starts with a meal and knowing someone cares. Your gift will give nourishing food, shelter and other critical resources for neighbors in need. Thank you for your generous compassion.