Recovery Programs for Women
---
---
The Bowery Mission's life transformation program for women became a priority in the 1990's as women became the new face of homelessness. Adapting our decades of experience with men's homelessness, the Mission's programs for women started small and have now grown into The Bowery Mission Women's Centers, Manhattan's first faith-based residential recovery program for homeless women. With locations on the Upper East Side and in Harlem, The Bowery Mission Women's Centers offer a safe environment, a spiritual foundation and a caring community for women in crisis.
Less likely than men to live out on the streets, many homeless women have moved from place to place—a friend's couch, a stairwell, a city shelter. Many homeless women have experienced sexual victimization, financial exploitation, job loss, emotional or physical domestic abuse that contributed to their homelessness. Homeless women are often experiencing acute physical health problems. Many are burdened by alcoholism, drug addictions and mental illness.
Meeting women's basic, everyday needs
Women represent an increasing percentage of the people who come to The Bowery Mission at our flagship location at 227 Bowery. Each woman that comes through our red doors is welcomed and treated with respect and great care. At the Mission, women feel safe.
We start with the basics—food for the body and soul. Healthy and nutritious meals are offered three times a day. Before each meal, women may choose to attend a chapel service and have their spiritual needs met.
While at the Mission, there is an opportunity for women to learn about our clothing program as well as our free weekly medical clinic.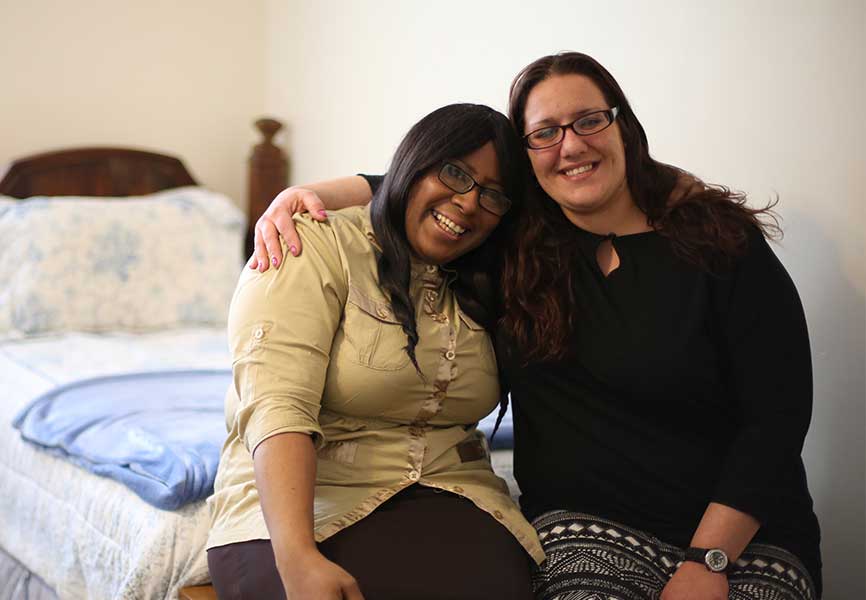 Life transformation through residential recovery programs
Located on the Upper East Side and Harlem, The Bowery Mission Women's Centers offer women a safe environment, a spiritual foundation and a caring community. We are a place of hope for women who have nowhere else to turn. To help women make progress toward life transformation, we provide a program of community life, counseling, addiction recovery, family restoration, life skills classes and career training. The Women's Centers can serve up to 50 women at a time and include apartment-style housing for women working to save money for independent housing.
---
The key components of the program are: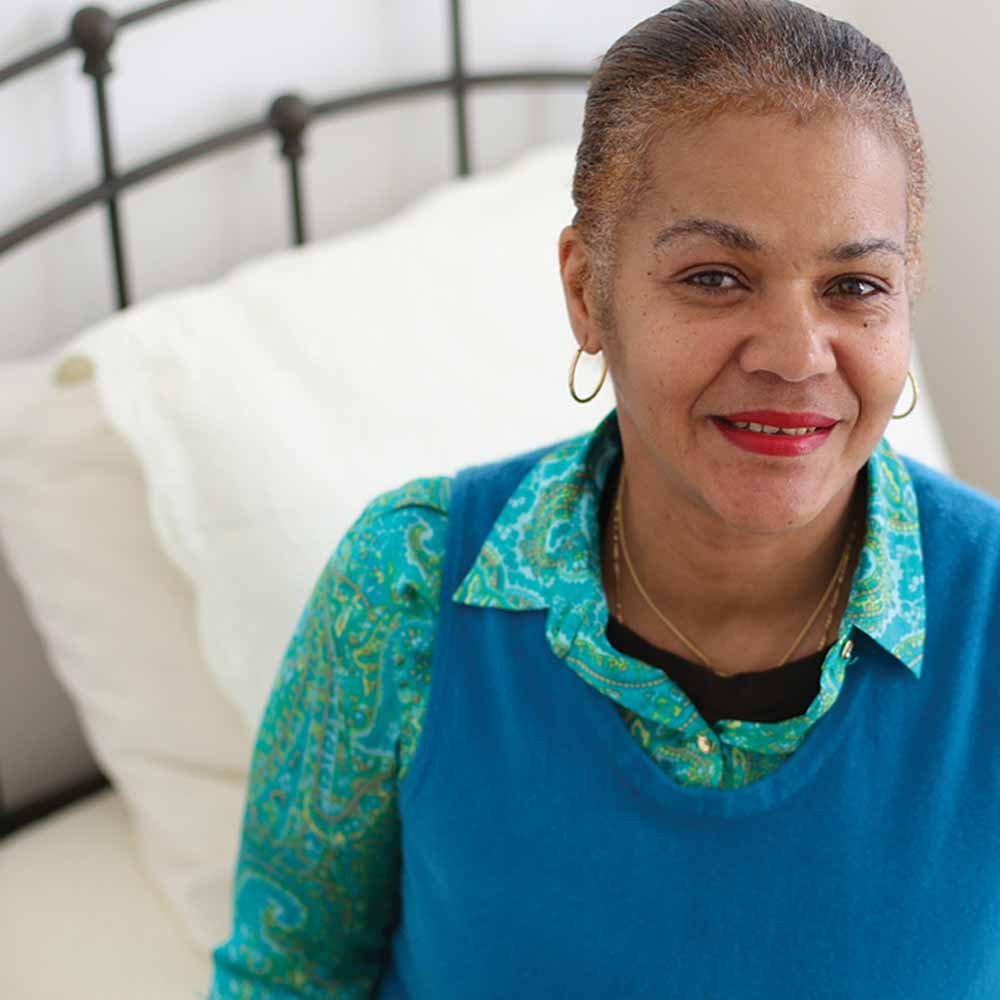 GATEWAY
A 30-day entry program with introductory counseling and classes, enabling women to learn about us and take the first steps toward life transformation. Eight women at a time share a dormitory and life together for 30 days. This gives women the time to establish a new, healthy routine and make an informed decision to join the full 12-15 month recovery program, increasing their success rate.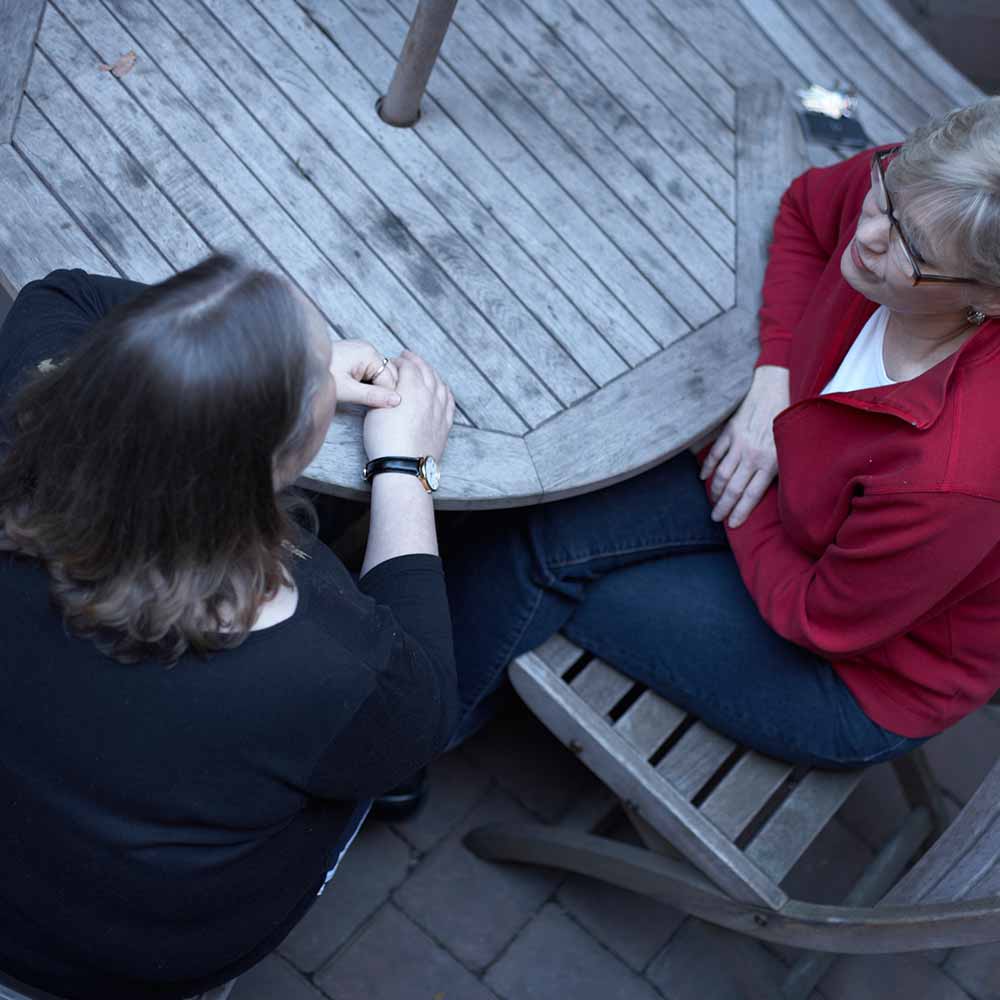 COUNSELING & ADDICTION RECOVERY
Intensive one-on-one and group counseling
CAREER & LIFE SKILLS TRAINING
Daily classes, tutoring, and resume, interview and job-search assistance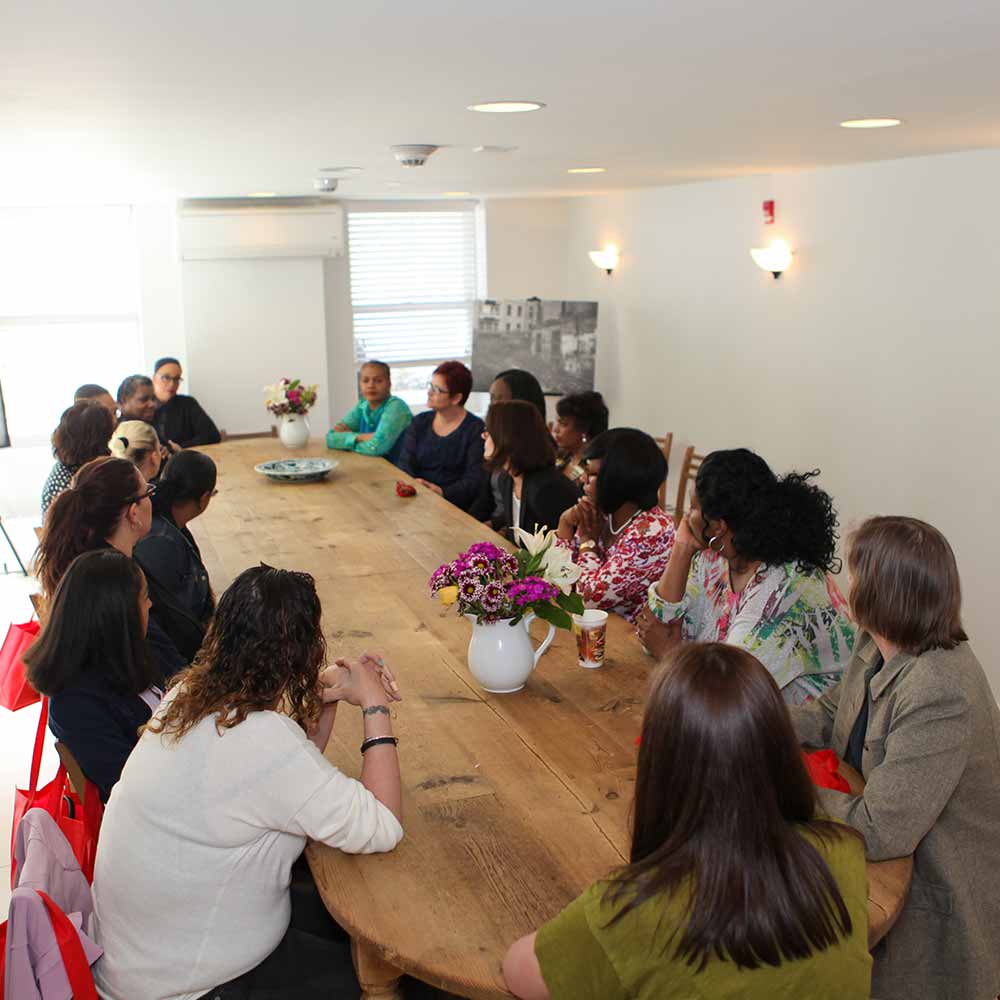 CARING COMMUNITY
A shared home, with shared meals, classes, and journeys are key to the recovery process as women heal in community with each other and with caring staff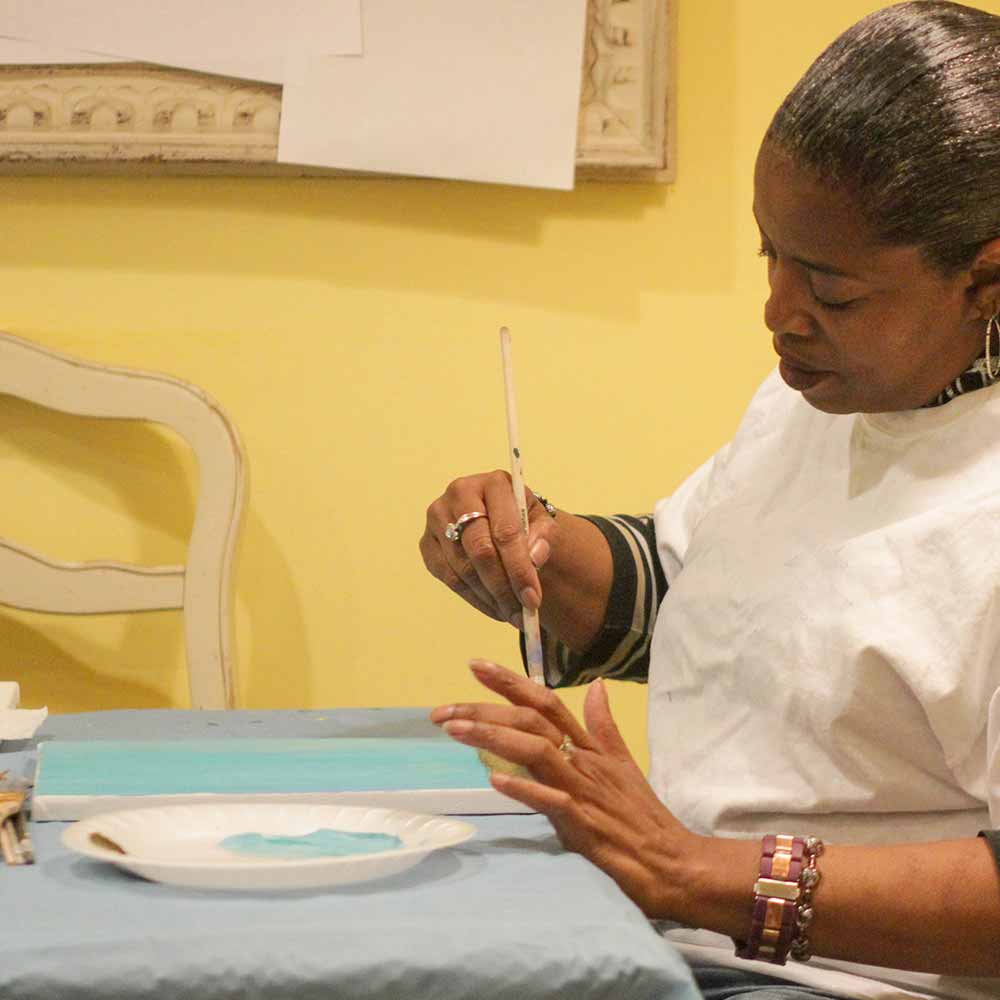 ENRICHMENT OPPORTUNITIES
Art, creative writing, music, and more
---
The Bowery Mission's first Women's Center opened in 2005 on the Upper East Side. The program resulted from a partnership between The Bowery Mission, which had been engaged in a specific Women's Initiative since 1990, and Heartsease Inc., which had been engaged in women's ministry since 1900. In 2008, the two organizations merged to ensure that this life-transforming ministry to women would continue.
With the expansion of our Life Transformation program into Harlem in 2014, the Mission now serves up to 50 women at a time—42 in a structured recovery program and eight graduates in independent apartment style housing as they work to save money for permanent housing.
Read stories of hope from graduates of our programs
Your gifts turn despair into hope
The Bowery Mission's residential recovery program is making a life-transforming difference in the lives of women in New York City who permanently overcome poverty, addiction, abuse, homelessness and unemployment. From a hot meal, clothing or medical care at The Bowery Mission to holistic recovery at The Bowery Mission Women's Centers on the Upper East Side and in Harlem, it's caring donors and volunteers who make this life change possible.
DONATE TODAY TO MAKE A LASTING DIFFERENCE FOR HOMELESS WOMEN
Seeking help
If you or someone you know needs help, click here for contact information to speak with our staff.
You can also learn more about our Women's Life Transformation Program entry requirements.
---