On August 6, 2020, The Bowery Mission came together online and through socially distant gatherings at our residential program campuses. Despite these uncertain times, we wanted to keep our tradition of celebrating the men in our community who have made significant progress in their goals of growth towards independence. We have been amazed by God's work in these men through their breakthroughs and accomplishments over the past year.
Overcoming crises and finding new life
The 82 men we celebrated each experienced different challenges such as homelessness, loss and addiction. In The Bowery Mission's Residential & Community Programs, they collaborated with our staff to develop individualized goals and action plans to make progress towards independence.
During the event, we heard from Nicholas, who first found out about The Bowery Mission through our Newark campus (Goodwill Rescue Mission). Before committing to our program, he was homeless, using drugs without any aspirations for the future. "Everything has changed since I've been at The Bowery Mission — my outlook on life, the way I approach just every little thing I do….Now I have options. I can pursue just about whatever it is I put my mind to. This has been a good platform, a good foundation, for that possibility."
We also heard from Darryl, who had achieved 20 years being drug-free. After relapsing, his pastor and friends pointed him towards help. He shared, "Ever since I walked through the Red Doors, my whole life has changed."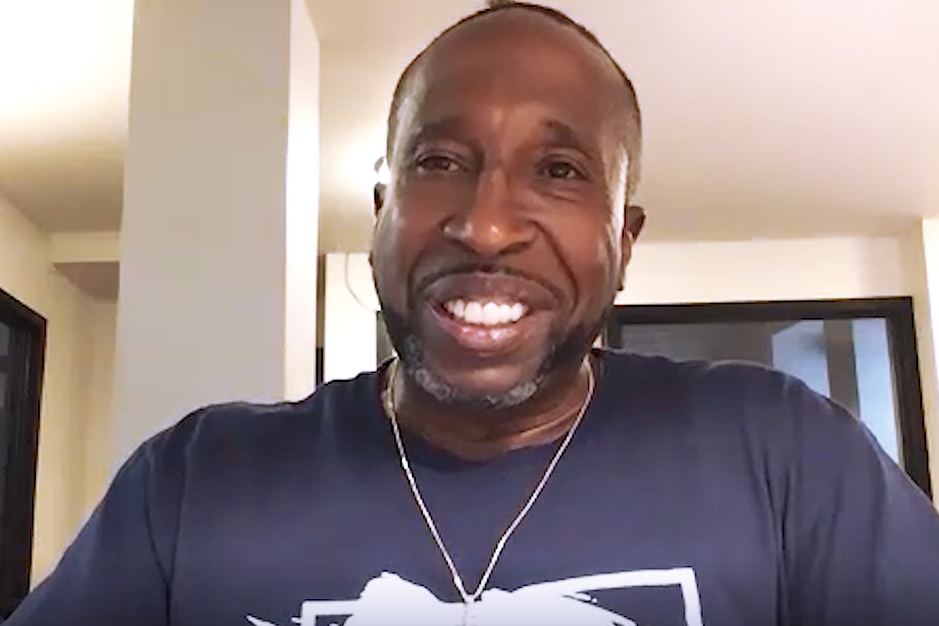 Cheering for the men and their achievements!
On-site, socially distant celebrations were hosted alongside the virtual graduation for the men residing in our campuses. There were presentations of certificates, gifts for honored guests and a special celebratory lunch.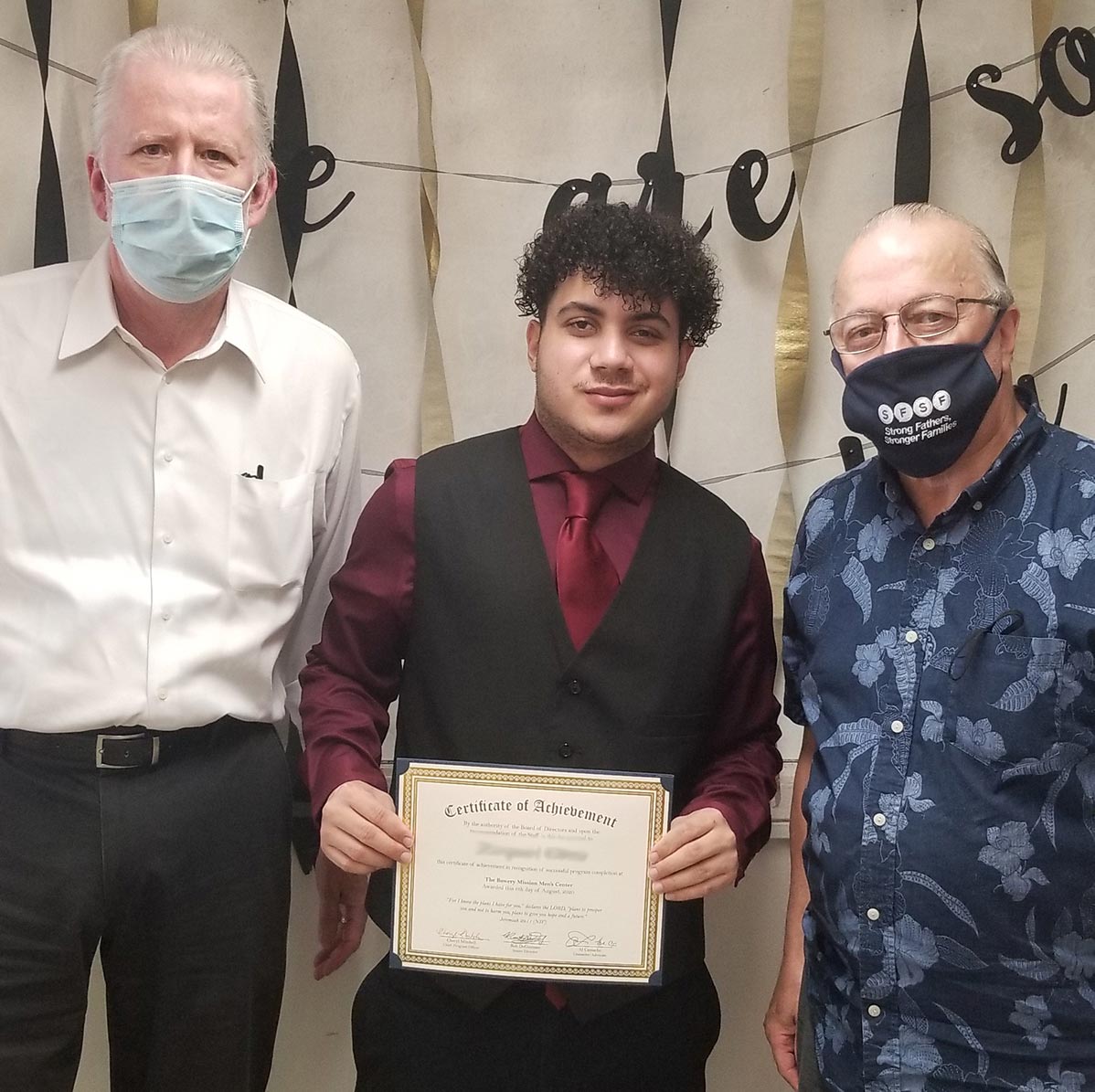 Staff (including counselors, social workers and leaders in vocational services, clinical and community life teams) also shared words of encouragement and congratulations. We are humbled and honored to walk alongside the men in their journeys toward new life.
We celebrate the investment you've made in your life. We celebrate the investment you've made in each other as a community. And we celebrate God's grace in your life. — Rob DeGuzman, Senior Director of Clinical Services
Lives are being changed in our city. We are grateful to witness the miracles experienced in spiritual formation, connection to community, physical and emotional wellness, sustainable income, secure housing and life skills. This work — made possible by friends like you — is not just what feels good, but is based on real, measurable results. Because of you, we see the fruit of God's work in these men who have come through our Red Doors.
Learn more about our Residential & Community Programs, and the principles of care at their foundation, that empower men and women to make progress. Make a gift to transform more lives today and give hope.
And we know that in all things God works for the good of those who love him, who have been called according to his purpose.
— Romans

8:28